At the start of a new year, I try to reflect and take stock of where I've been and the path ahead. A few years ago I stopped making concrete resolutions and instead started choosing a word or short phrase to embody my goals, attitude, and vision for the year before me.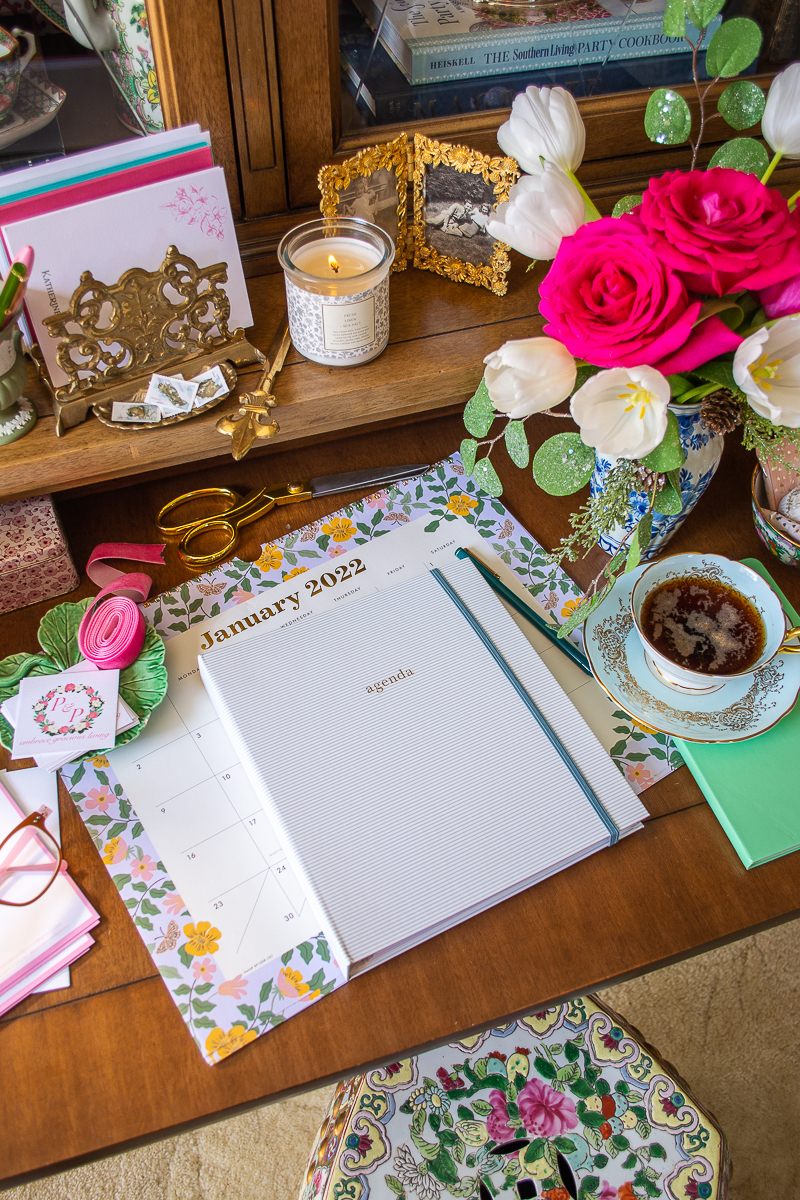 So far I've focused in on:
Thrive
Grow Joy
Gratitude
And this year my word is FUEL!
Everything I put in my body, surround myself with, endeavor to create…every task I take on and every person I love requires fuel — the right kind!
It's not enough anymore to stuff myself with empty "calories" or skip self care or ignore when I'm running on empty.
It is simply NOT ENOUGH!
The fuel has to be richer, more useful, more powerful, and more meaningful. In the year ahead I want to look closely at the basic ingredients. To examine the necessities. To consider who, what, where, and how I am fueling my endeavors. I want to ask…
How can I improve the fuel to better the outcome?
Then take a look at these areas:
FOOD
HOME
FRIENDS
MONEY
FAMILY
REST
WORK
And ask what does it take to thrive there?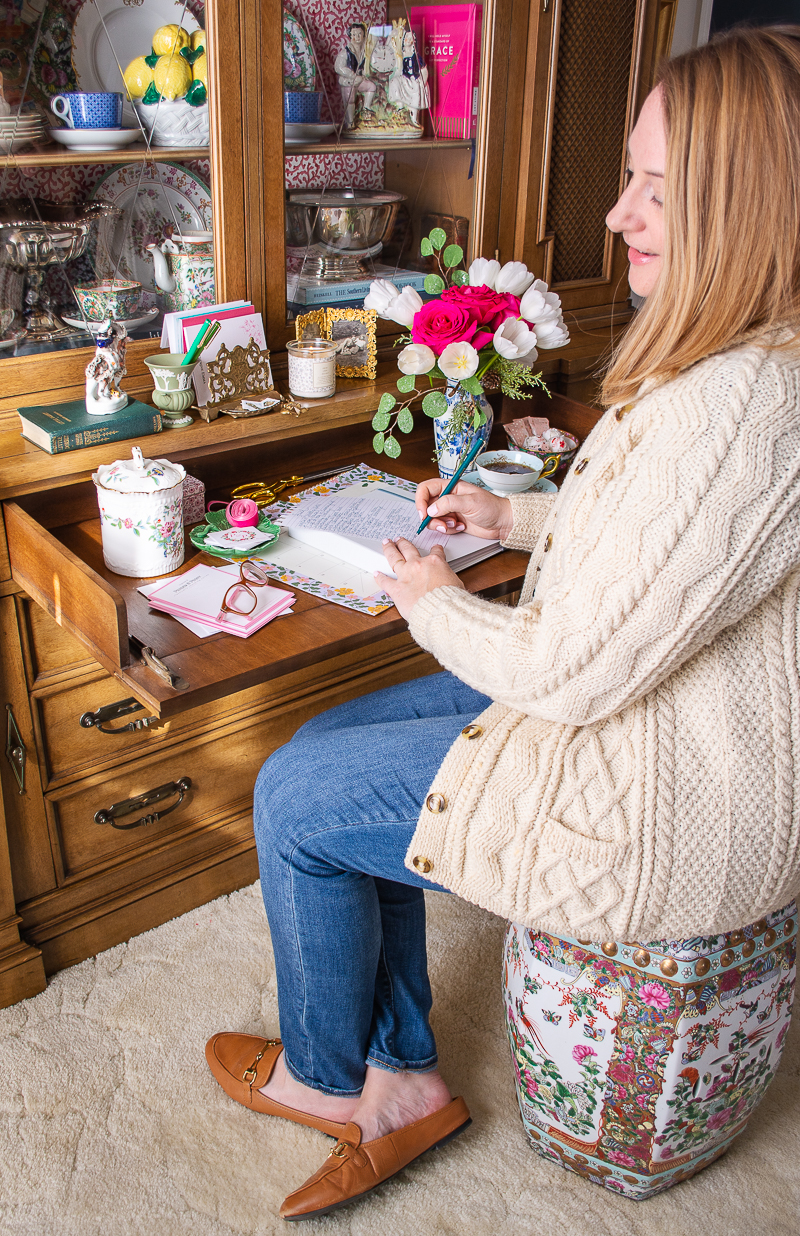 This past year has been a tough one (for all of us I think). Personally, I've experienced tremendous growth, and I reached some important business milestones. But it has also been a year that's felt stagnant, viscous and impossible to push through.
I'm truly proud that the curio shop side of P&P has taken off, and I can actually say I'm making a living as an antique dealer. I've seen slow but steady growth on my Instagram account, reaching 15k followers, which was my goal for the end of 2021. I started the Curio Academy to help other sellers like me, and I see great potential there.
I'm thrilled I've been able to help clients decorate their homes and create spaces they love.
I tried really hard this year to maintain a steady posting schedule for the blog that offered quality content. Some of my favorite posts/projects from the year were:
What is a Classically Charming Curio?
A Botanical Gallery Wall in the Living Room
Reveal: Blue and White Family Room
Decorate with Green Grandmillennial Style
And I love the new weekly newsletter format with exclusive content for subscribers: the Weekend Circle! I hope you do too!
These are all things I can feel proud of and good about creating. But let's be real…running your own business is hard! HARD!
For the year ahead my goal is to build on these successes and use this evaluation of what fuels me to improve how I work to get an even better outcome.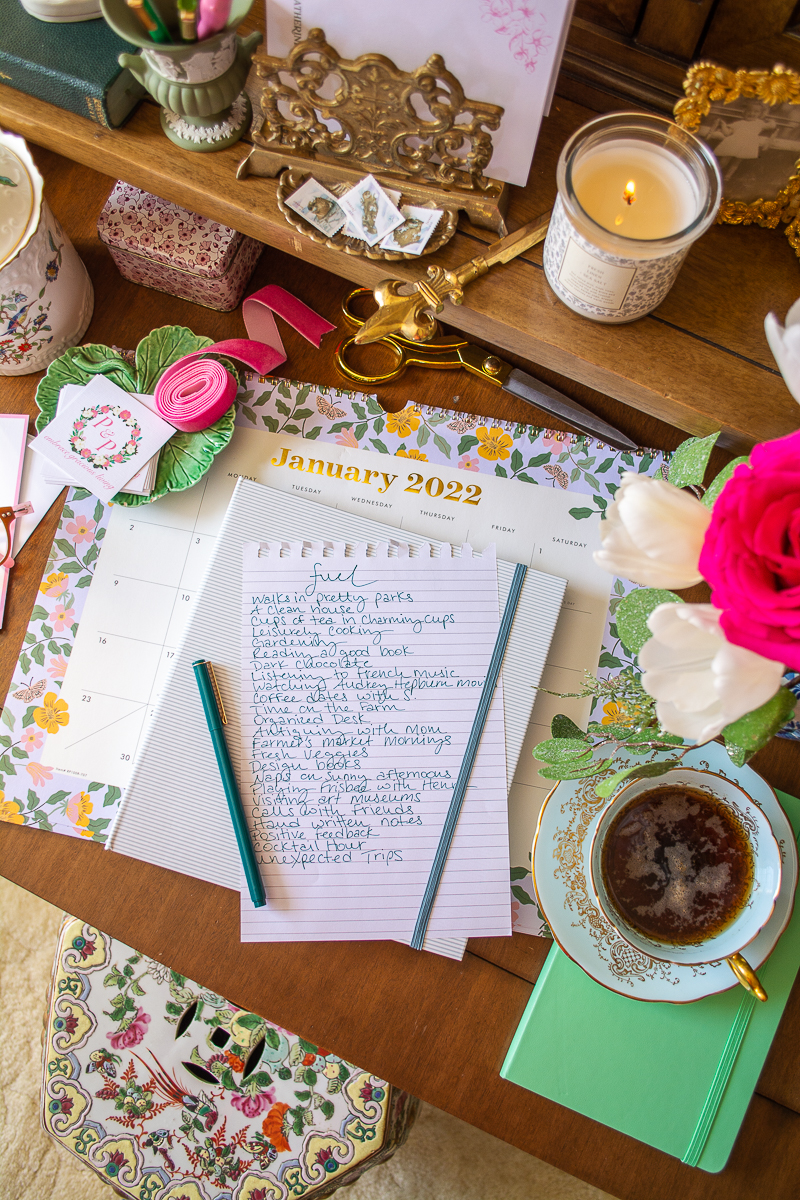 In working through this idea over the last few weeks, I've been making a list of all the things (big and small) that fuel me. Any activity, person, place, or thing that energizes, inspires, or supports me goes on the list. It's an enlightening activity and amazing to realize how much of my fuel is so simple like walks in the park or a hot cup of tea in a pretty cup or talking to the cows on our farm. Cows are very good listeners, don't you know!
I pinned this list along with the word FUEL in big bold letters above my desk, and every time I feel discouraged or stressed I'm going to pick one of those things to do for stress relief and to get re-energized.
If you need a bit of a motivational nudge, I highly recommend giving this exercise a try!