The Beauty of a Handwritten Note with Basic Invite
Brighten someone's day with a handwritten note on beautiful stationery from Basic Invite –with tons of designs to choose from and each one customizable with colors and fonts, you'll find just the right signature card!
Sometimes I feel rather nostalgic for the era of the handwritten letter. Not that I really know or understand what it was like having grown up firmly in the digital age — the age of one line emails, LOL, and emoticons. Can you miss something you never experienced?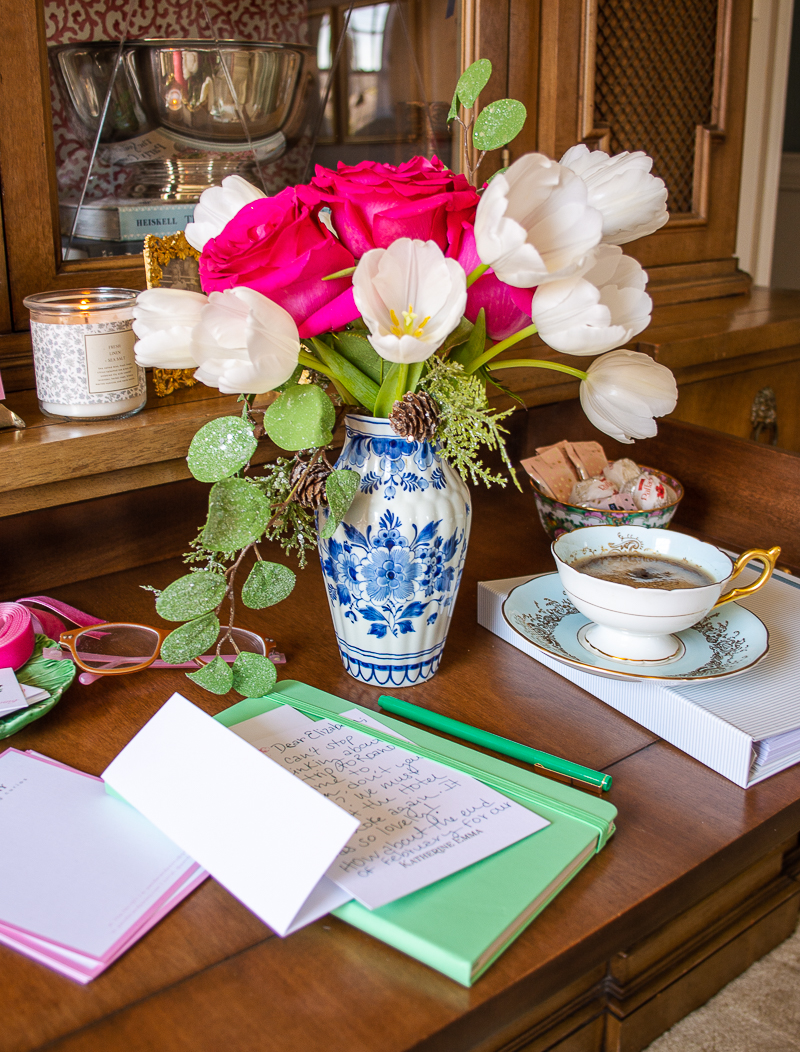 *This post was sponsored by Basic Invite, but the opinions are decidedly my own.*
Well either way, I fear we are loosing some of the elegance and creativity of the written word with all our shorthand communication!
Amidst the dreary days of January I've decided to forgo that shorthand in favor of some cheery handwritten notes. There is something so dear and tranquil about writing someone a letter — extending appreciation by paper and ink — or dropping a note of congratulations by post. It allows you to choose your words with care and physically experience their creation.
With out a doubt the recipient of those carefully penned words will feel a moment of surprise and delight when they shuffle through their mail and there amidst the bills and fliers is your envelope. It is such a simple way to make a friend or loved one feel cherished! And let's face it, we could all use a little bit more of that care and warmth right now!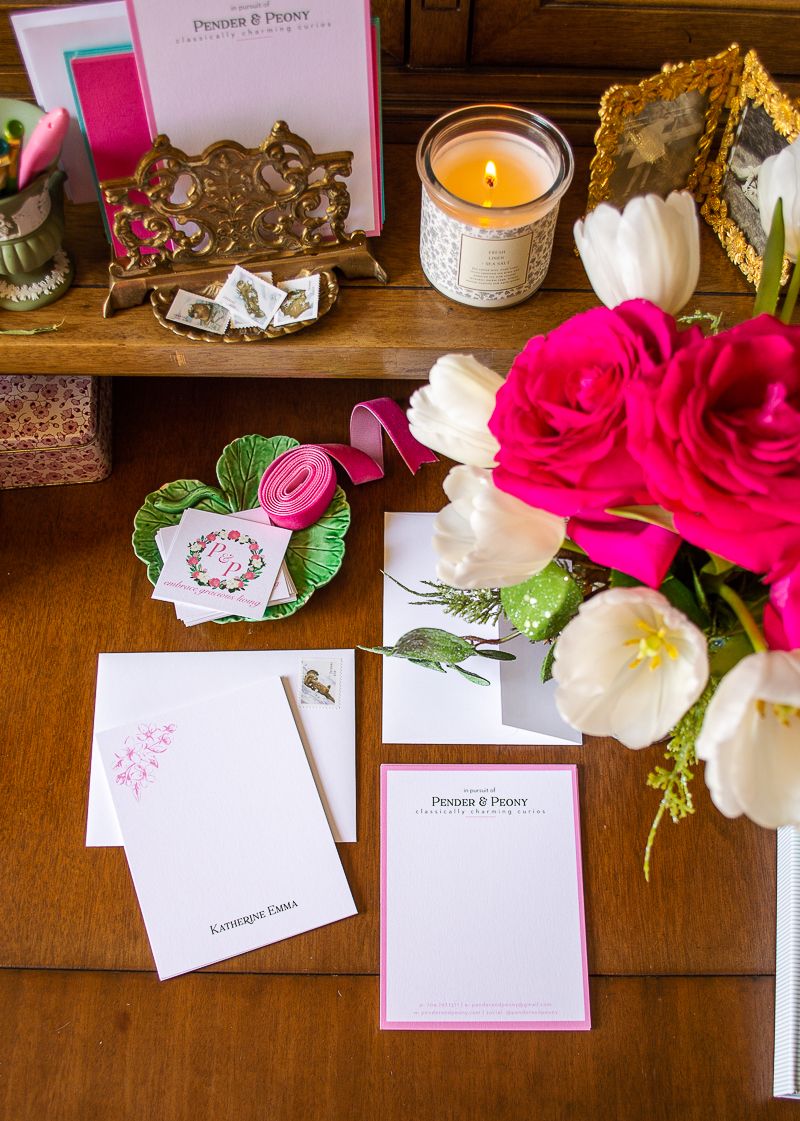 Of course, every proper Southern woman knows an elegant handwritten note starts with personal stationery. It is rather thrilling to see your name or monogram printed on crisp clean sheets of paper in a pretty hue with charming loops and scrolls. I hadn't updated my personal stationery in nearly eight years, I'm ashamed to say, so when Basic Invite reached out to me I was delighted to have that little nudge to order new.
I greatly enjoyed scrolling screen after screen of their baby shower invites, holiday cards, and personal stationery. It was amazing to see how customizable every single design is with unlimited color choice and a range of fonts available. Furthermore you can instantly preview your selections right there with their easy design module. Haha so maybe there is something to appreciate about the digital age! ?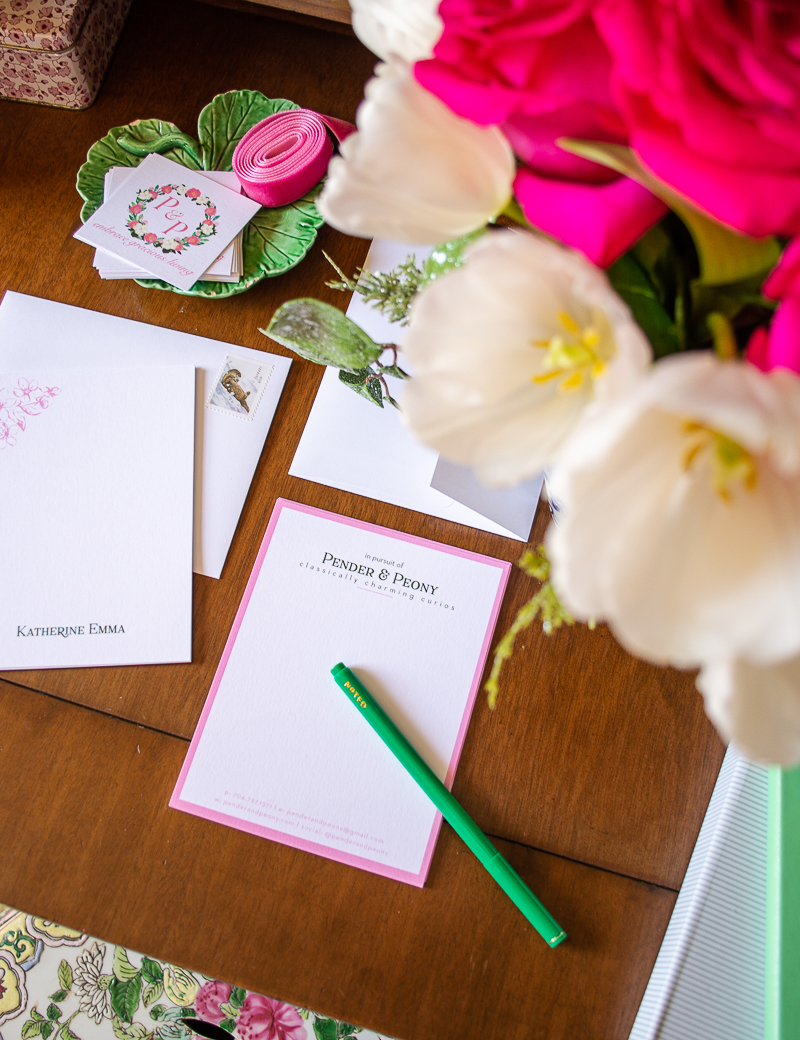 I fell in love with two designs: the elegant blossoms card and the modern baker business card. Unable to choose one over the other, I ordered both: one for my personal stationery and the other for Pender & Peony.
When the samples arrived in the mail, I was so pleased with how the designs turned out, and they were exactly what I had envisioned when designing the cards online. The paper is thick, the colors are vibrant, and the designs are simple but feminine. Instead of a monogram on the blossom card, I opted to print my full name Katherine Emma because I just love the way it sounds and looks!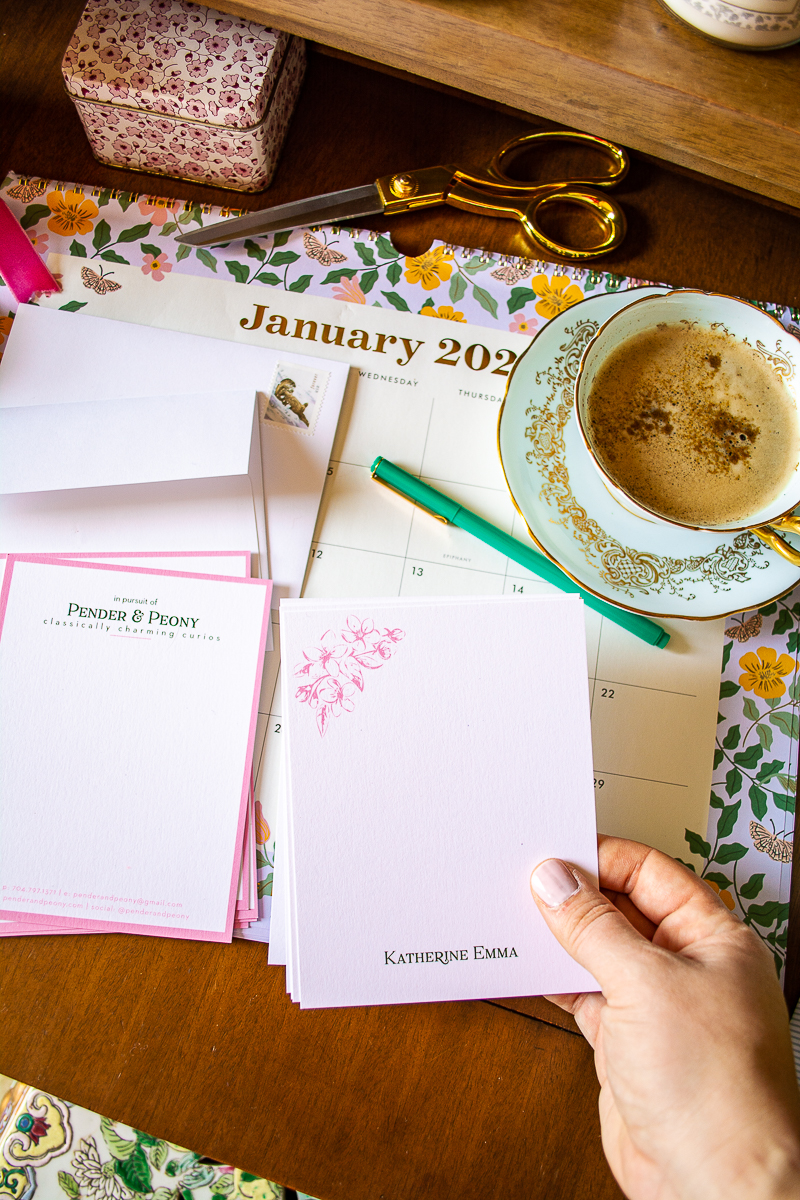 If you are looking to elevate your own personal stationery and spread some cheer this winter with a handwritten note or two, I highly recommend Basic Invite's cards. I know many of you will have showers to plan this spring, and their easy to use baby shower invitation templates are darling! Currently their invitations and cards are 15% OFF with 15FF51!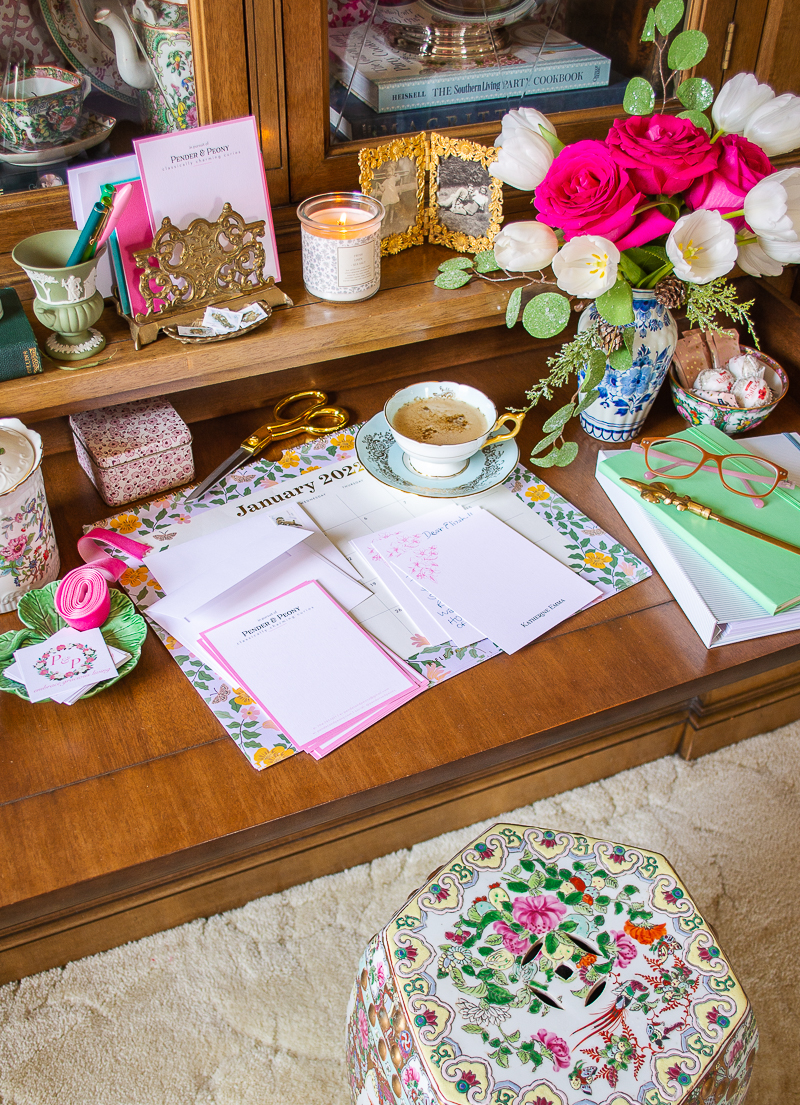 With stacks of crisp stationery filled with pretty flourishes, clusters of felt tip pens, coffee, and a bouquet of fragrant blooms my desk is ready! And I'm off to pen a few notes!