Hi there!
Welcome to Pender & Peony
A Southern Lifestyle Blog & Curated Shop
Your Source
for
Attainable Grandmillennial Style!
I'm Katherine ~ an interior stylist, curator of chic curios, and self professed grandmillennial.
Here we celebrate gracious living, the modern feminine, charm, and traditional design! Chintz, frills, vintage style, and antique classics make us starry eyed.
P&P offers helpful advice on decorating and entertaining with that special Southern flair along with a specially curated selection of vintage and antique decor to help you achieve a charming and classic home.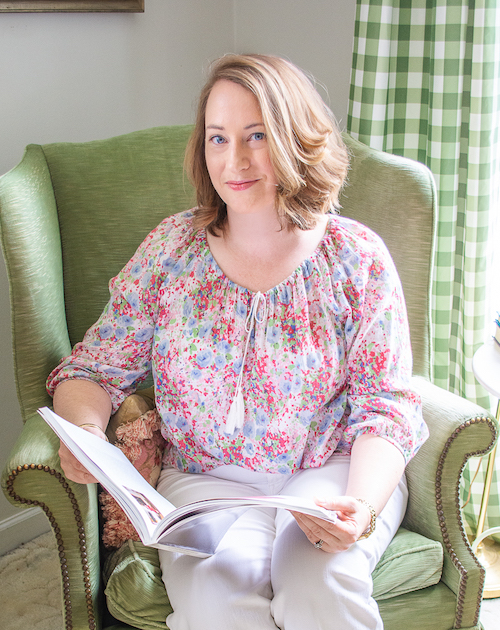 Lately On The Blog…
Get help choosing art for your home with these expert tips from Amanda Goetze of Goetze Art & Design! I believe a room is unfinished… Read more
Read these 5 tips before you tackle a grid gallery wall to help make your alignment perfect and avoid putting extra holes in the wall!… Read more
My Home Picks for Grandmillennial Style
Under $150