Easter Basket Inspiration with Wicker Animals
Vintage wicker animals make for whimsical Easter Basket Inspiration filled with goodies and small gifts for the toddler, kiddo, and adult!
Easter may look and feel a bit different this year, but the message of hope and ever-lasting life is the same whether we have a huge gathering or small; whether we can attend church or not; whether the kids dash about in a crowd hunting eggs or hunt just with siblings and parents.
Easter baskets will still be lovingly filled and decorated and kids will still awake with delight to see just what the Easter bunny left for them.
The Easter basket is a time honored tradition dating all the way back to the 1600s when families would leave out birds' nests, bonnets, and baskets as nests for the egg-laying hare to leave colored eggs inside. Our baskets have grown in style and ornament since then, but the celebration of renewal and abundance of spring with this gift continues.
I've created three Easter basket inspirations to help make your Easter Bunny duties easier! With social distancing and stay at home orders in place for COVID-19, shopping for Easter baskets may be a bit more challenging this year. I've tried to limit my ideas to items easily found online, at your local grocer's, Wal-Mart, or Target.
I've included Easter basket inspiration for toddlers, kids, and adults. Think outside the box this year! Use what you have! Make home-made goodies!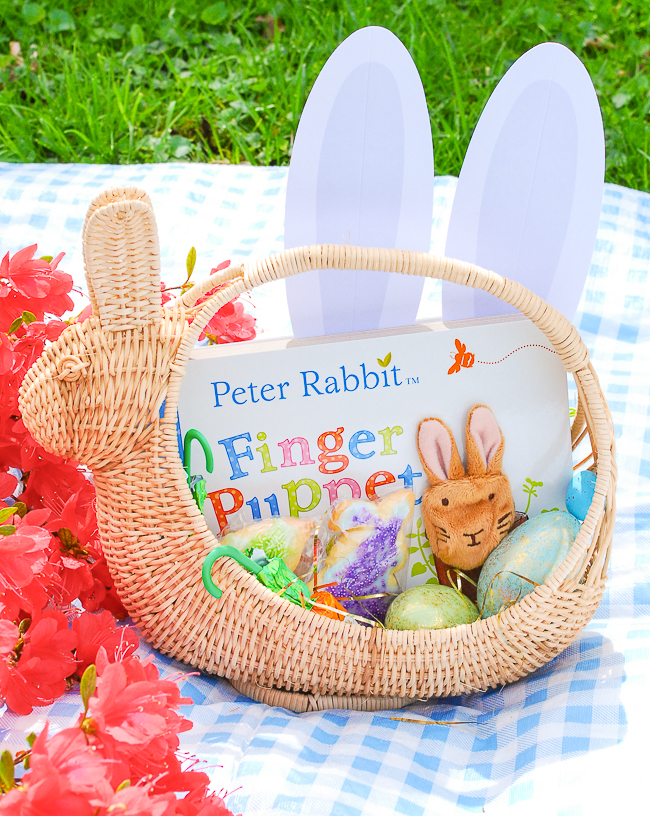 Easter Basket Inspiration for Toddlers
Ideas for Toddlers' Baskets
Gift engaging toys they can manipulate like blocks, discovery play mats, bath toys, and board books.
Sentimental items like this baby's first prayer book.
Necessary items like hats, blankets, onesies, etc.
Sweet treats whether that is fruit, candy, or a home-made baked goody like these sugar cookies.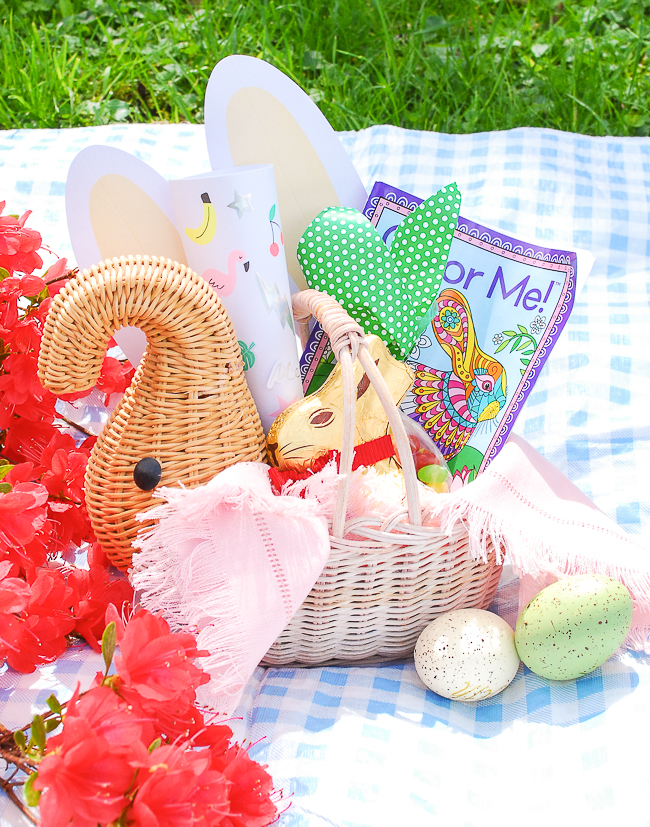 Easter Basket Inspiration for Kids
Ideas for Kids' Baskets
Buy activity oriented gifts like coloring books, games, and craft kits or supplies, since we are all spending so much time at home.
Outdoor activity toys are also a great choice. This rainbow kite is darling or encourage your kids to help you garden with these tools.
In lieu of typical colored grass line the basket with a pretty piece of cloth. You could even use a napkin or scarf.
Opt for fun Easter candy like jelly bellies, chocolate bunnies, and peeps.
Choose an Easter basket that pulls double duty as a toy and/or storage container like the vintage wicker animals. The swan basket below and the elephant basket are available for purchase from P&P.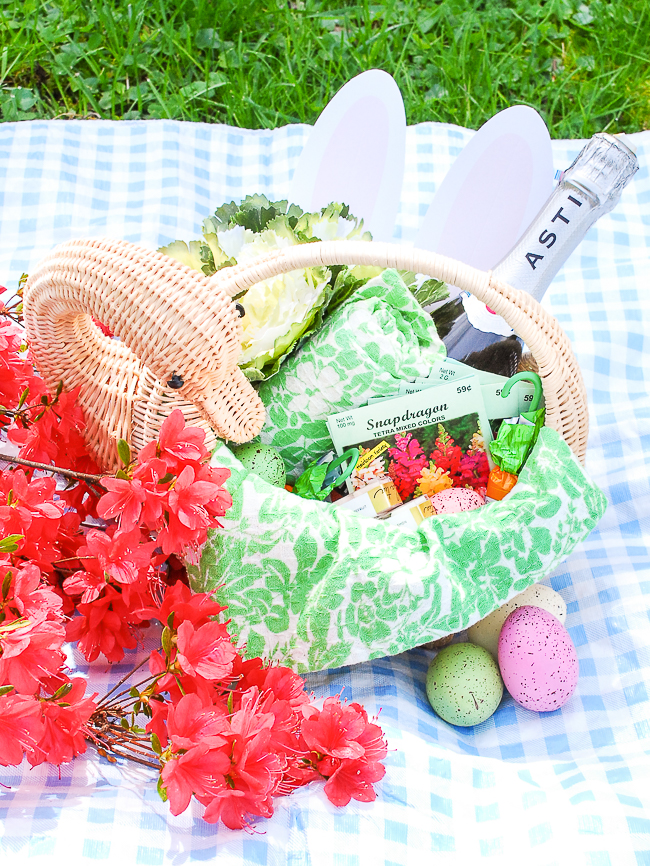 Easter Basket Inspiration for Adults
Ideas for Adults' Baskets
I hope you feel inspired and ready to get creative with your Easter baskets this year! Keep gifts small, colorful, and activity oriented. If you have the skill and time make it home-made!
Don't fret over the changes COVID-19 has brought to us this Easter just focus on the time with family, the blooming flowers outside, and the message of hope Easter presents.
Happy Easter Lovelies!