3 Things You Should Know About Wedgwood
Curio IQ Series: a short and sweet lesson in antiques, discussing Wedgwood ceramics. Here's 3 things you should know to start a collection!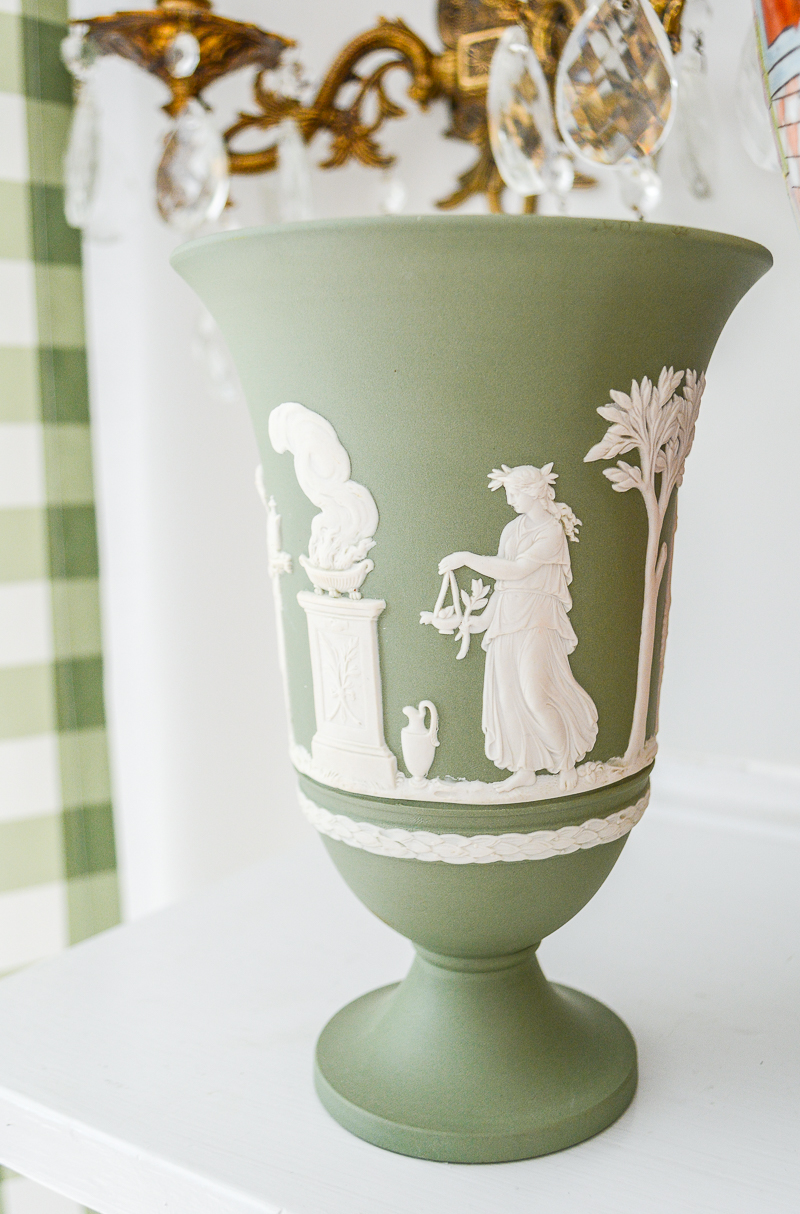 I'll never forget my first real introduction to Wedgwood ceramics — the polished basalts, the velvety jaspers, and delicate curling reliefs. I was a registration assistant working on a cataloging and photography project for the Delhom Ceramics Collection at The Mint Museum with a fabulously kind and knowledgeable curator who shared so much knowledge.
The art handler and I had the formidable and hair raising task of removing ceramics from the old plexiglass case displays which snaked around the walls of a long room with only two entry points. When it came time to remove the black basalts, I was entranced by the crisp details and stone like feel. Then the Classical motifs and jeweled pastels of the Jasperware collection, particularly the unique bough pots with scrolling florals and shells, spoke to my budding Grandmillennial soul!
The opportunity to handle and study these antique Wedgwood pieces solidified my love of Jasperware and admiration of Josiah Wedgwood's genius.
No. 1 Josiah Wedgwood was One Smart Cookie
Credited with turning British ceramics from a cottage craft into an international industry, Josiah Wedgwood (1730 – 1795) was born into a family of potters, but childhood illness curtailed his dexterity and he turned to invention and design instead.
Opening his own pottery in 1759, Wedgwood set out to cultivate new and improved ceramic styles. In the 1760s, he developed his own version of creamware that adapted oriental and continental porcelains and the forms of silver to create a new range of tableware made from earthenware with a creamy white glaze. It soon raged in popularity when Queen Charlotte and Empress Catherine of Russia ordered large sets.
By the 1770s, his factory was the most successful pottery in England in part because of his adaptation to industrialization and reputation as "Potter to Her Majesty." Wedgwood wasn't just an inventor, he was also a skilled salesman who along with his partner Thomas Bentley developed many common sales techniques such as direct mail, money-back guarantee, celebrity endorsement, illustrated catalogues and buy one get one free.
No. 2 More than Jasperware
While Wedgwood for many of us instantly conjures visions of velvety pastel hued ceramics with Classical scenes. Josiah Wedgwood created so much more…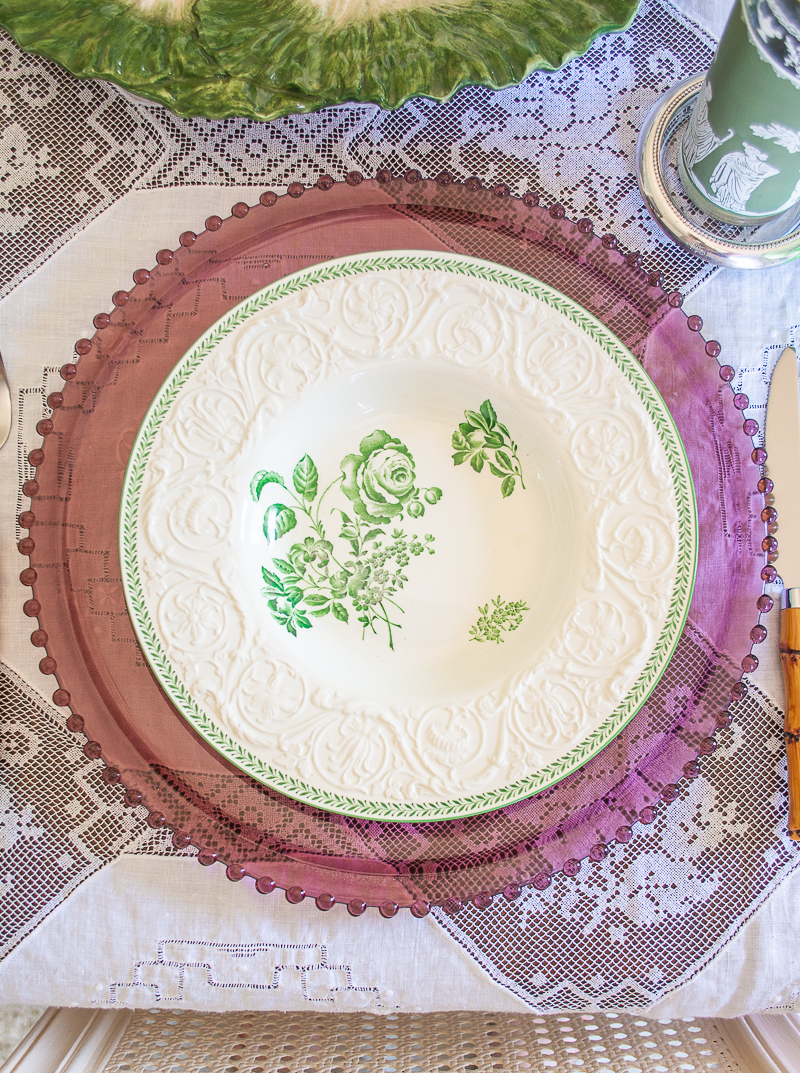 His creamware tableware, popularly known as Queensware, features a number of stunning patterns with embossed borders, elegantly printed designs, and classic color combinations. Patrician is one of my favorite lines from this style.
His black basalt stonewares which pulled heavily on Egyptian and Classical forms and really pushed his pottery into the market for purely decorative ceramics.
His 1774 creation: Jasperware, which is an unglazed stoneware, decorated with cameo-like motifs (bas-relief) in a range of candy-like matte colors and elegant forms.
No. 3 The Power of Branding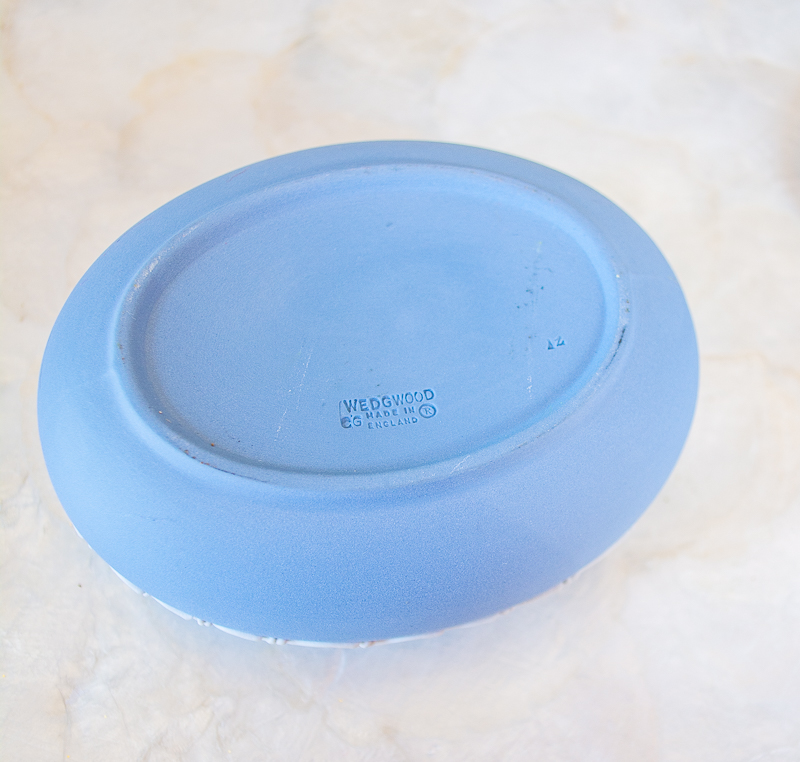 Josiah understood the power of branding and marking his ceramics. As early as 1759 he began to mark his pieces with an impressed "Wedgwood" mark on the bottom.
All authentic Wedgwood, old and new, is marked on the base with at least the word "Wedgwood." Partners and factories are also identified depending on date of production: Wedgwood & Bentley, Etruria. Not "Wedgwood & Co" – this is a Knottingley Pottery mark and not authentic.
It is WEDGWOOD. No extra "e" and no "a."
"England" may also appear, signaling that the piece was produced after 1891. "Made in England" appears after 1908.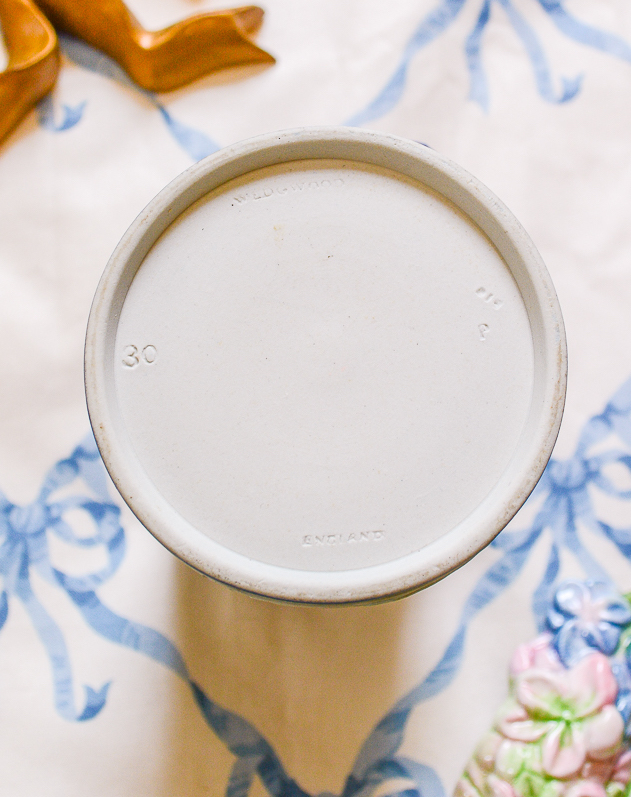 Learn more about Wedgwood Jasperware and authenticating it in my e-book: The Grandmillennial's Pocket Guide to Chic Antiques!
Shop my Wedgwood finds: