Here for the Boos – Halloween Spooked Cocoa
Embrace your inner ghoul and indulge your sweet tooth with this Halloween spooked cocoa. Topped with pumpkin and ghoul peeps, whipped cream, and a chocolate graham cracker rim it is sure to please kiddos and adults alike!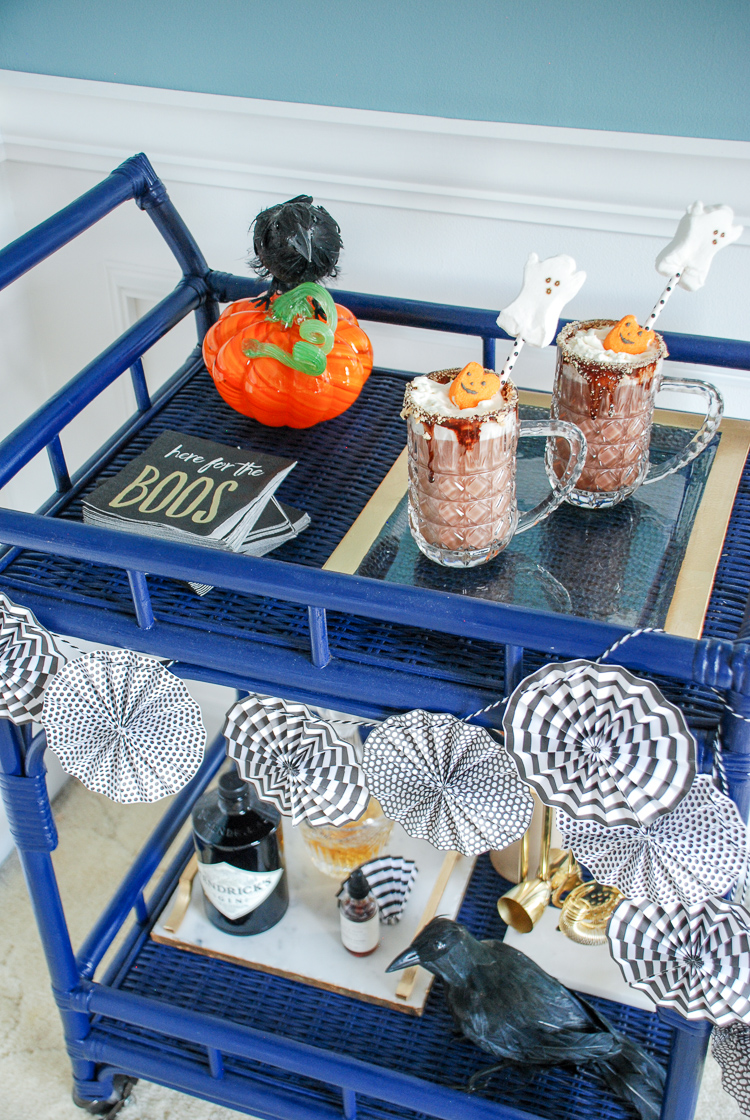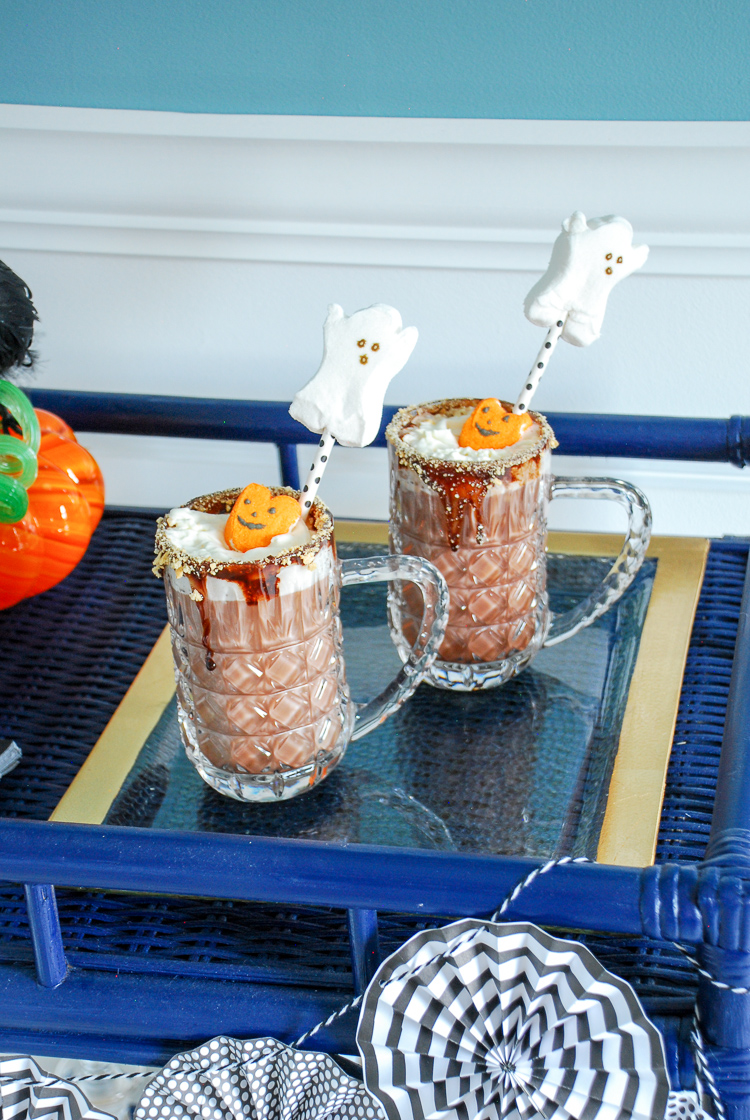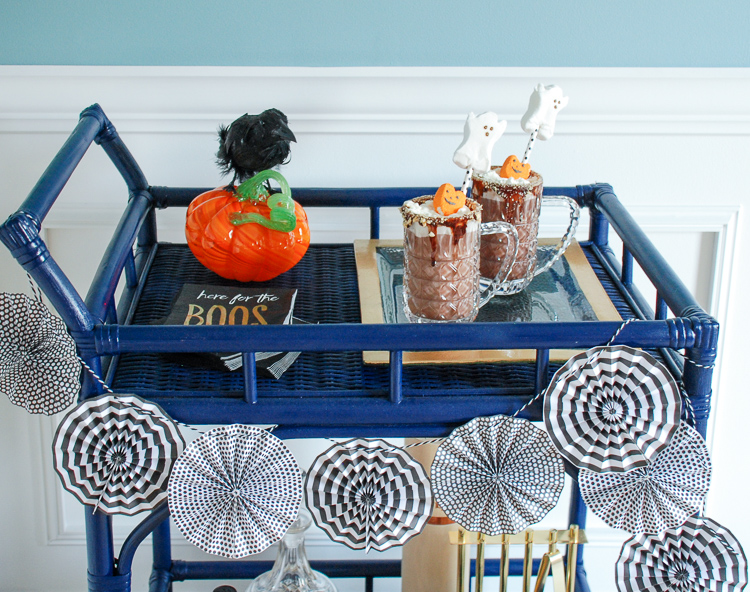 This cocoa is so….tasty you may not even want any Halloween candy! I'm not kidding! It will satisfy your sweet tooth and keep you warm and cozy this Halloween. Made with Keurig s'mores cocoa, butterscotch schnapps, and Baileys Irish Cream, this Halloween cocktail is so simple to make, and can be easily adjusted for the kiddos by leaving out the boos of course (hehe…see what I did there)! Jazz up the mug with a chocolate syrup, graham cracker rim, whipped cream, and peeps marshmallows. All you need to make the peeps ghoul stirrer is a fun straw. Simply push the straw in to the bottom of the ghoul.
Halloween Spooked Cocoa Recipe
Spooked…get it ? lol…at least I crack myself up! Makes 2 servings
Ingredients:
4 oz Baileys Irish Cream 2 oz Butterscotch Schnapps 16 oz S'mores Cocoa – 2 K-cups A Swirl of Whipped Cream 2 Graham Crackers – Crushed A Drizzle of Chocolate Syrup
To Make:
First crush your graham crackers and place in a plate. Drizzle the chocolate syrup around the rim of your mugs, and then dip them into the graham crackers. Place the mugs in the freezer for a minute or so to firm up the chocolate. Make the s'mores cocoa in your Keurig in a medium sized pitcher. Mix in the Bailey's and schnapps. Pour into your mugs and top with whipped cream. Drop in the ghoul stirrers and pumpkin peeps. Enjoy! Of course you can make this with out a Keurig just buy the regular hot cocoa packets, and follow the directions on the box!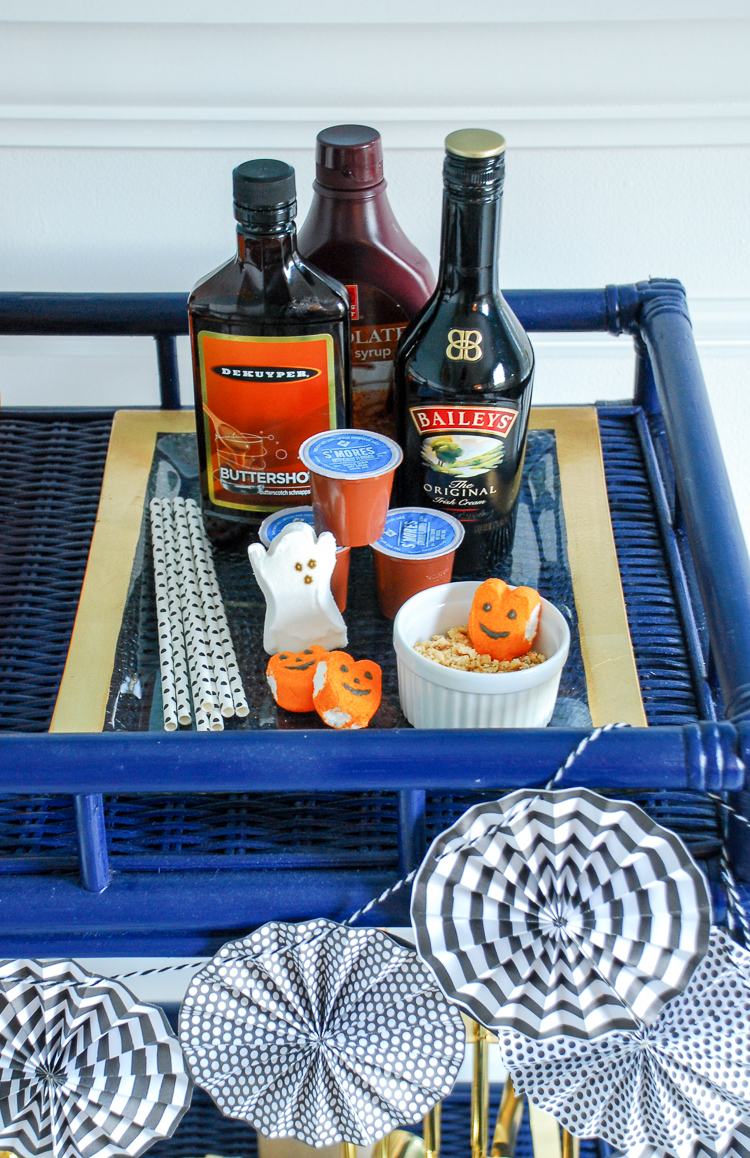 *This post contains affiliate links for your convenience.*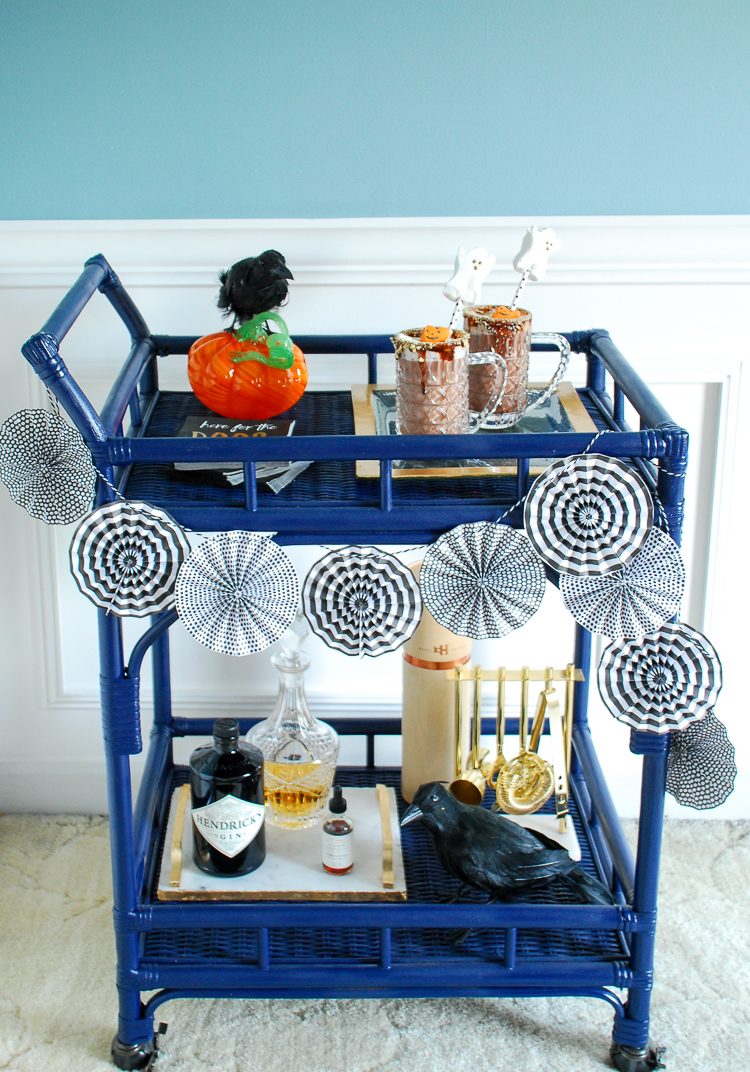 Need some more Halloween frivolity? Check out last year's Halloween dessert party…or…this Halloween Front Porch…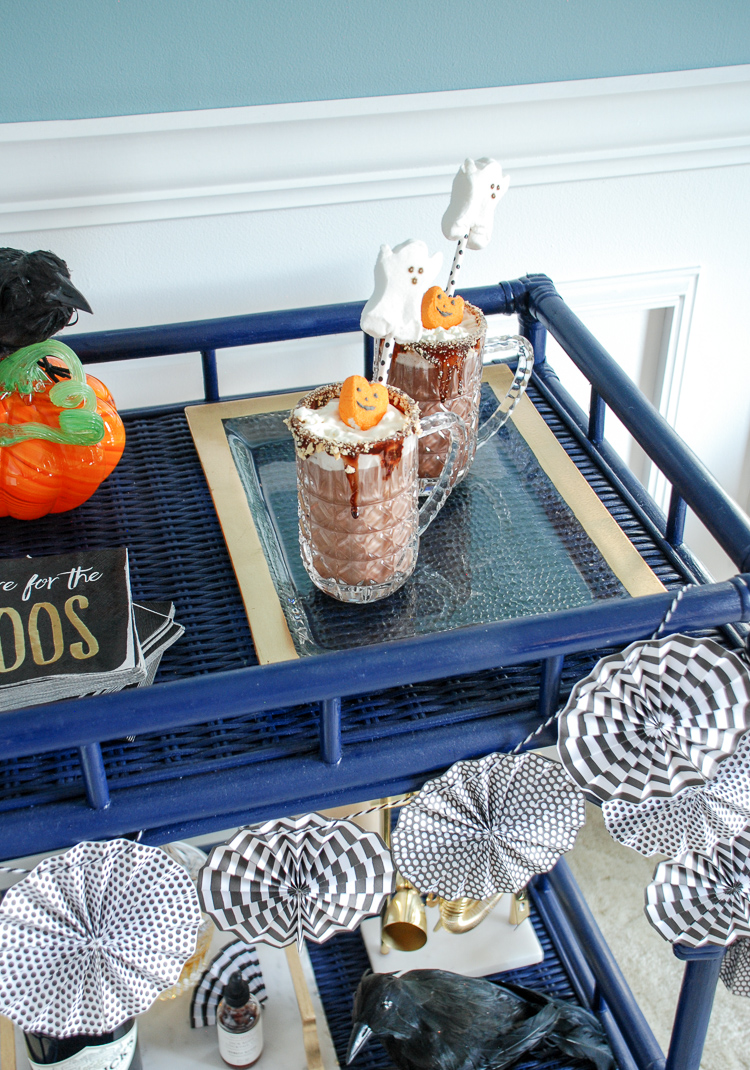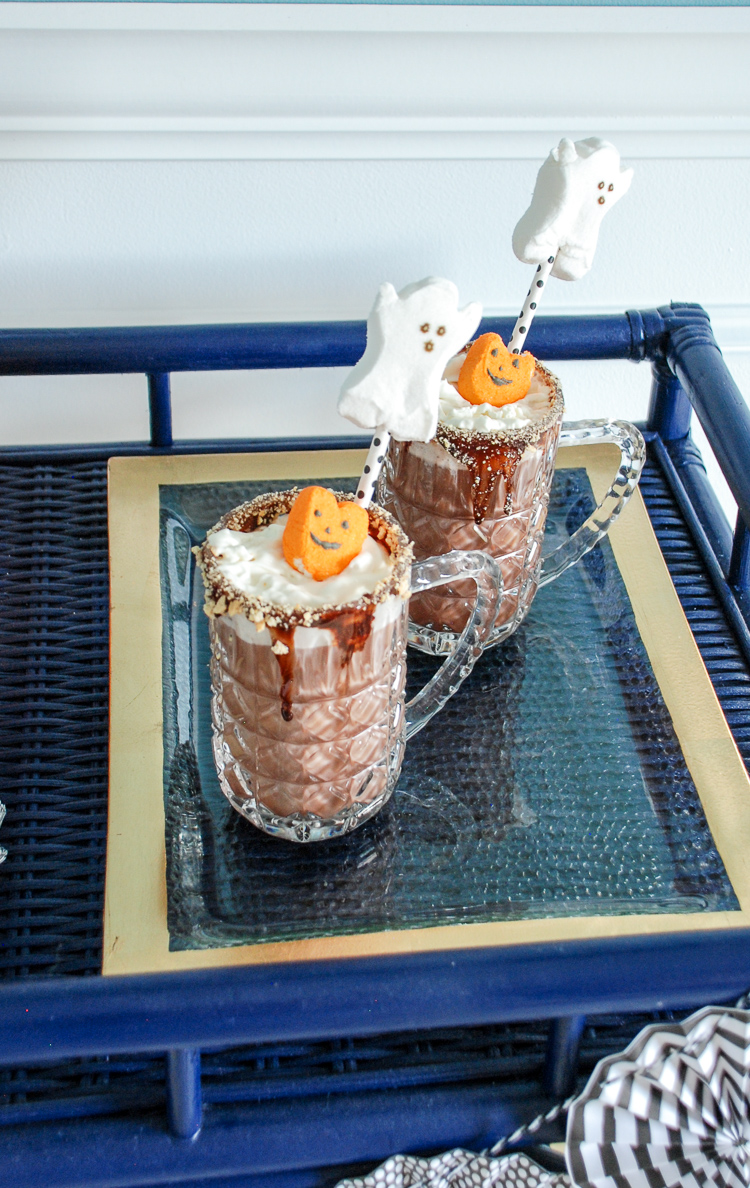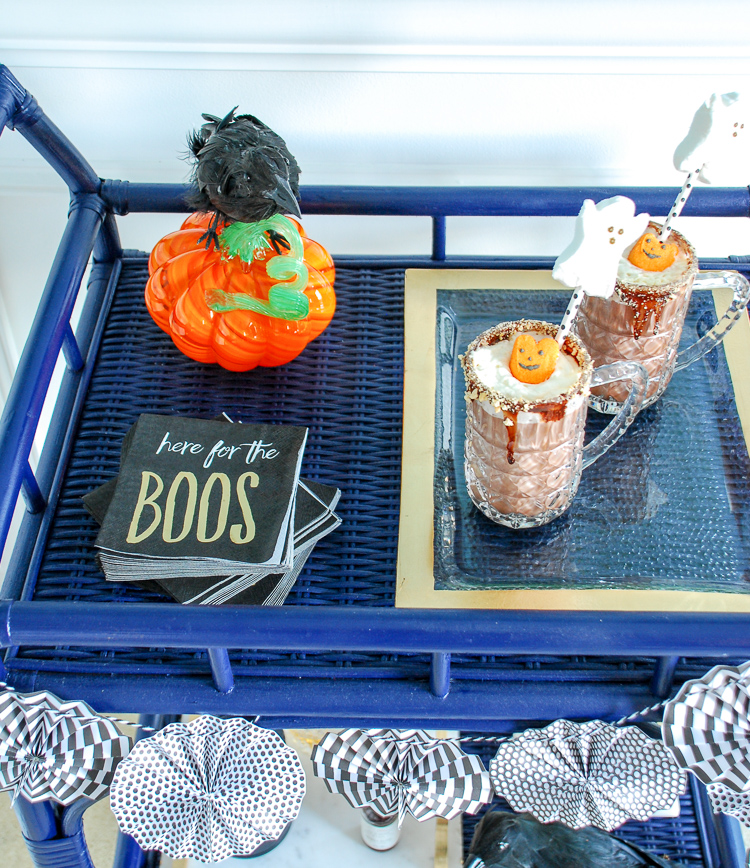 Happy Halloween Y'all!
Partying at My Girlish Whims…Honest Mum…Between Naps on the Porch…The Dedicated House…