How to Make Custom Christmas Tree Picks & Sprays
This easy tutorial will teach you how to make your own custom Christmas tree picks or sprays!
Have you walked the aisles of your local craft store and stumbled upon the floral pick aisle? You know the one I'm talking about. It is filled with bin after bin of glittery branches, pinecones, and florals on long or short stems.
Maybe you found what you were looking for or maybe you wanted something extra special in a style that just wasn't there. Well, you can make your own tree picks easy peasy!
You can combine multiple pre-made picks from that aisle or head to the faux floral section to create your own custom Christmas tree picks and sprays! For my Georgian Chinoiserie Garden tree theme I needed non-traditional Christmas florals, so I set out to make my own.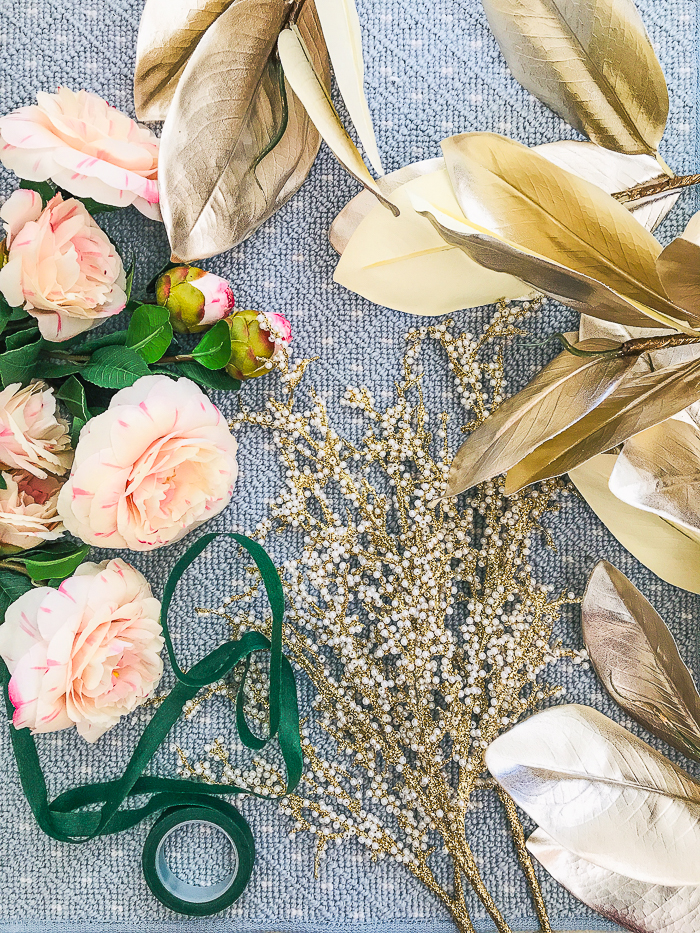 Here's What You Need:
The Florals in My Custom Christmas Tree Picks:
Here are some options for your florals:
Custom Christmas Tree Pick Tutorial
Step No. 1 Layer your florals
Build your hand of faux florals, laying one on top of the other in a pleasing arrangement. Hold the stems tight and towards the base of florals or leaves.
Step No. 2 Start your floral tape
This is the trickiest part of the whole DIY. The tape only sticks to itself, so you must wrap the tape in the beginning over top of itself.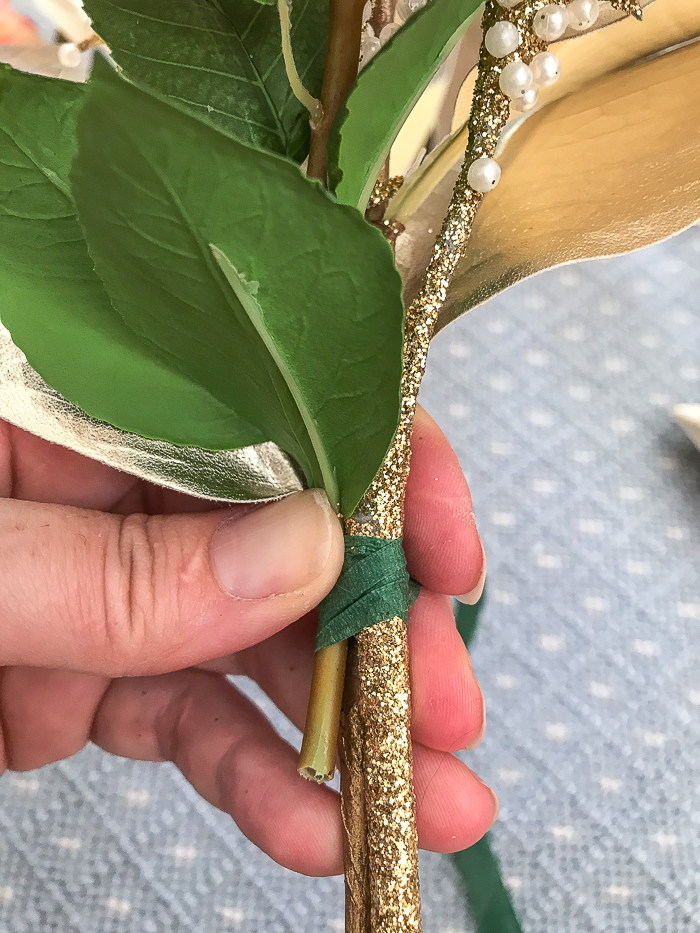 Step No. 3 Twist the floral tape around the stems to secure
With one hand hold your floral stems together and with the other put the tape between your thumb and index finger. Begin to twist the florals around, wrapping the tape down the stem. Make sure it overlaps itself, so that it sticks. This is hard to describe. Watch the video below!
Step No. 4 Tear tape & Trim Stems
Tear the tape at the bottom and press it firmly down on top of the wrap. Cut floral stems to desired length. Be sure you leave enough stem to stick down into the branches of the Christmas tree so it stays put.
You are all done! Now you just need to make enough picks to place all over your Christmas tree! Here's what mine looks like in my white Christmas tree. Stay tuned to see how the whole tree turned out!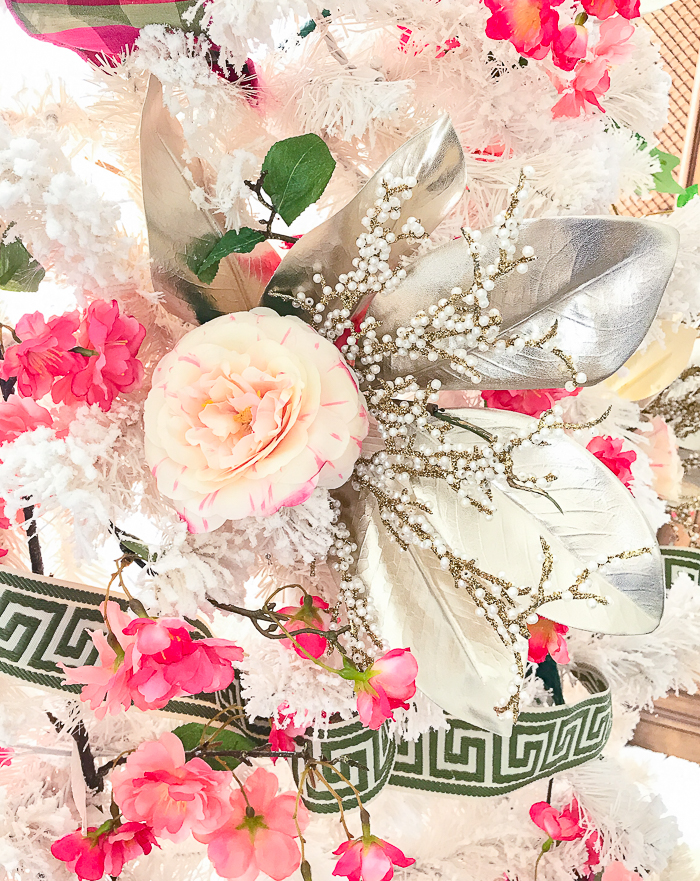 Here is a little video, showing the process:
The best part is these florals are totally customizable to your Christmas theme and look. You can add any kind of floral or greenery with a stem. You can even put in ribbon, feathers, fruit, or really anything you can hold together with the tape! It is so easy!
Enjoy designing your Christmas tree picks and sprays!
Shop this year's theme tree picks and sprays here.