A Splendid Spot of Tea for Valentine's
Red & Pink roses, velvet ribbon, Rose Medallion, silver, and delectable macarons make for a splendid spot of tea for Valentine's Day! Join me in hosting a Valentine's Day tea party for your dearest gal pals.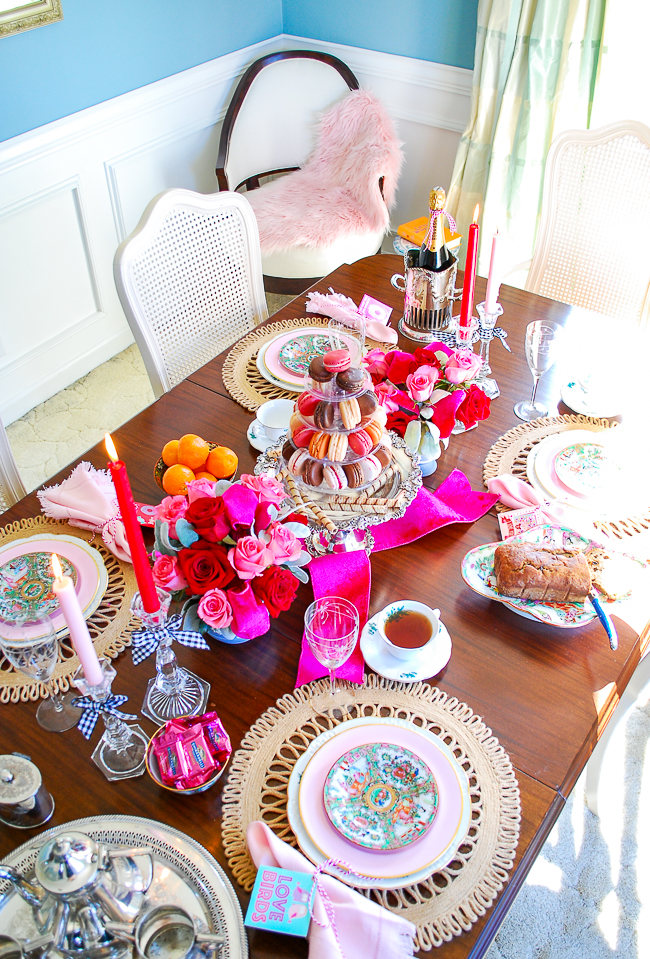 Valentine's Day is of course for sweethearts, but I think it is also a day to celebrate all forms of love, especially friendships! Host a tea for Valentine's this year to celebrate your gal pals and wow their flats off with this pretty red and pink tea party not to mention the delectable macarons!
A Valentine's Day table calls for romantic vibes, oodles of red and pink, candlelight, and scrumptious nibbles. What better way to set that table than with antiques and family heirlooms? These treasures just sing with romantic vibes!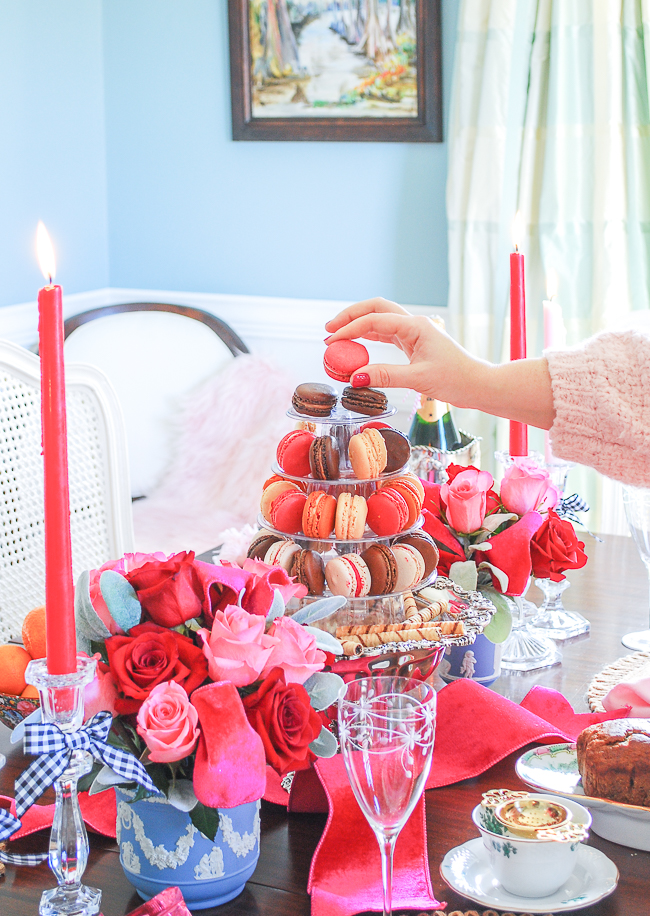 This table started with the idea of a macaron tower centerpiece, which I created with the help of this plastic tiered stand and a silver compote from my mother. I nestled a variety of macarons around the tower and placed rolled wafers around the base.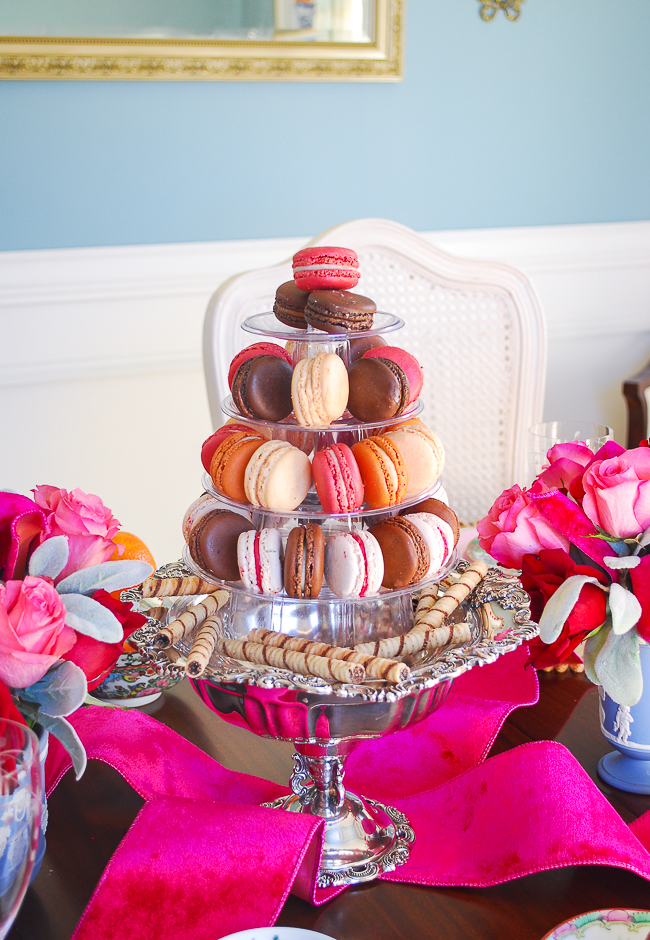 The Red & Pink Valentine's Table
To highlight that decedent confection, I laid down this hot pink velvet ribbon (which you may remember from this year's Christmas mantel) in an X pattern and scrunched up the lengths cutting the ends into dovetails.
Next I laid down these jute filigree placemats and layered feminine china with my green floral Vista Alegre plates, a pink and gold luncheon plate, then a Rose Medallion appetizer plate on top (available for sale at my Feb. 6 IG Flash Sale). The tea really doesn't need this many plates, but the layers look pretty and feel special!
A pink fringed napkin with valentine card ring, Vista Alegre teacups, and etched glass flutes finish off the place settings.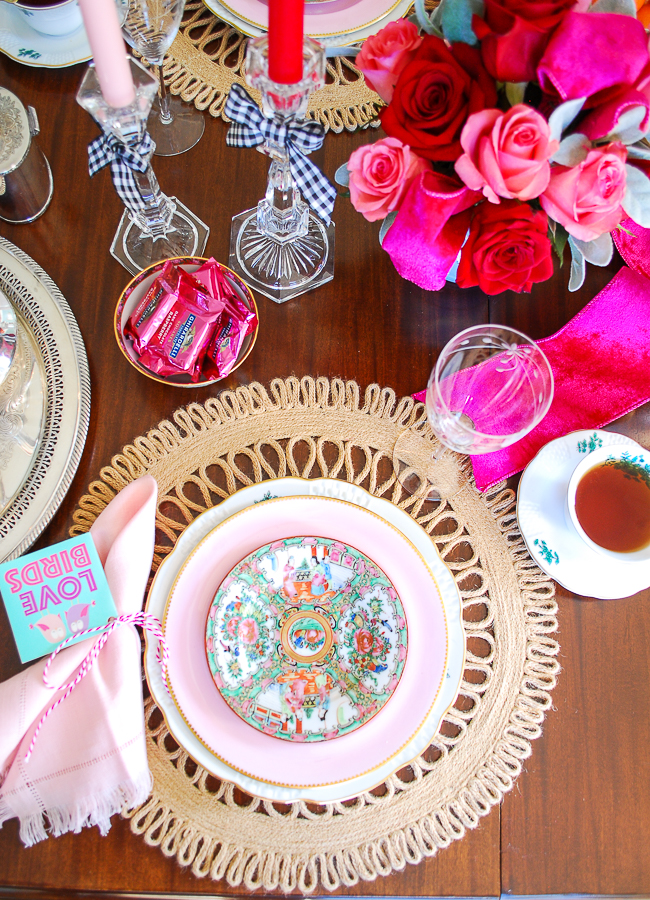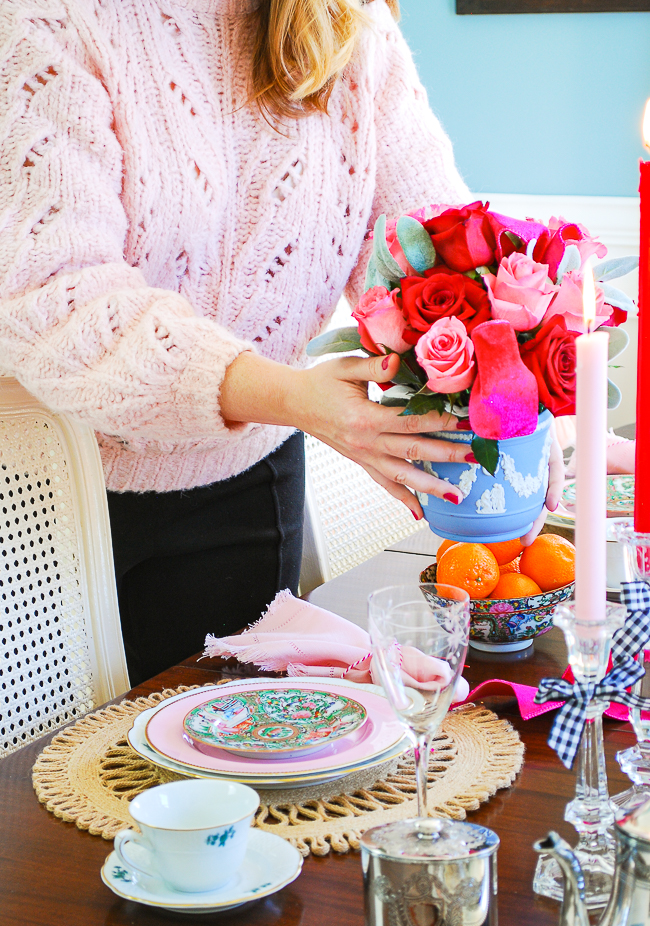 Even with the decadent macaron tower centerpiece, the Valentine's table needed pretty florals, which I created with red and pink roses, velvet ribbon tufts, and faux lambs ear. I arranged the flowers in two of my blue Wedgwood vases. The blue helps break up the red and pink, while also tying into my dining room decor.
A Spot of Tea for Valentine's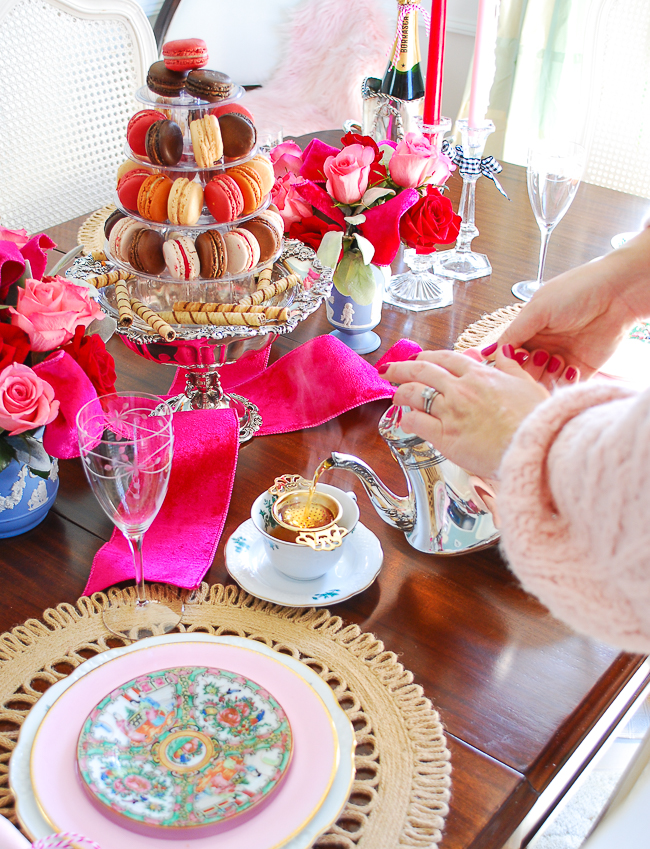 This Valentine's Day tea party wouldn't be complete without yummy nibbles and a delicious pot of brewed hot tea. I am obsessed with Piper & Leaf's loose leaf tea. My favorites for an afternoon tea party are lemon berry blush, capri cream, or mistletoe grove.
For nibbles macarons are a must of course, but the menu also included homemade banana nut bread, rolled wafers, Ghirardelli chocolates, clementines, and lite tea sandwiches.
At a celebratory afternoon tea party, champagne is also a necessity! Lately, I've been enjoying Borrasca Cava.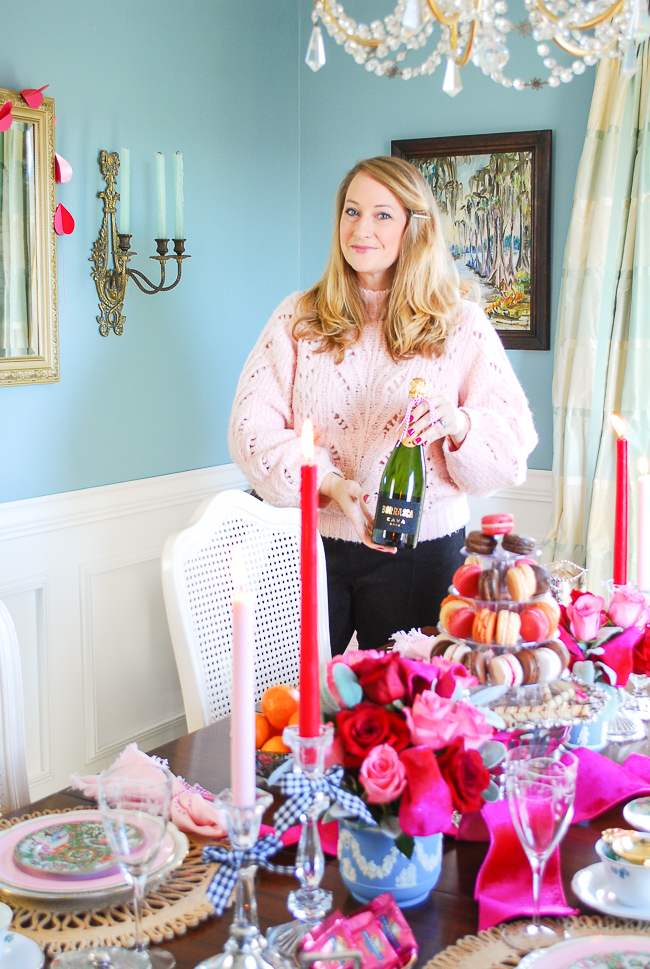 Alright ladies! Time to break out your romantic heirlooms to set a pretty tea for Valentine's! I hope this Valentine's tablescape inspired you.
You can also shop many of the antiques and vintage tableware from my red and pink tablescape on February 6, 2020 over on my Instagram. Sale will include the Rose Medallion appetizer plates and serving pieces, silver tea set and tray, and Wedgwood. See what's in my curios shop here.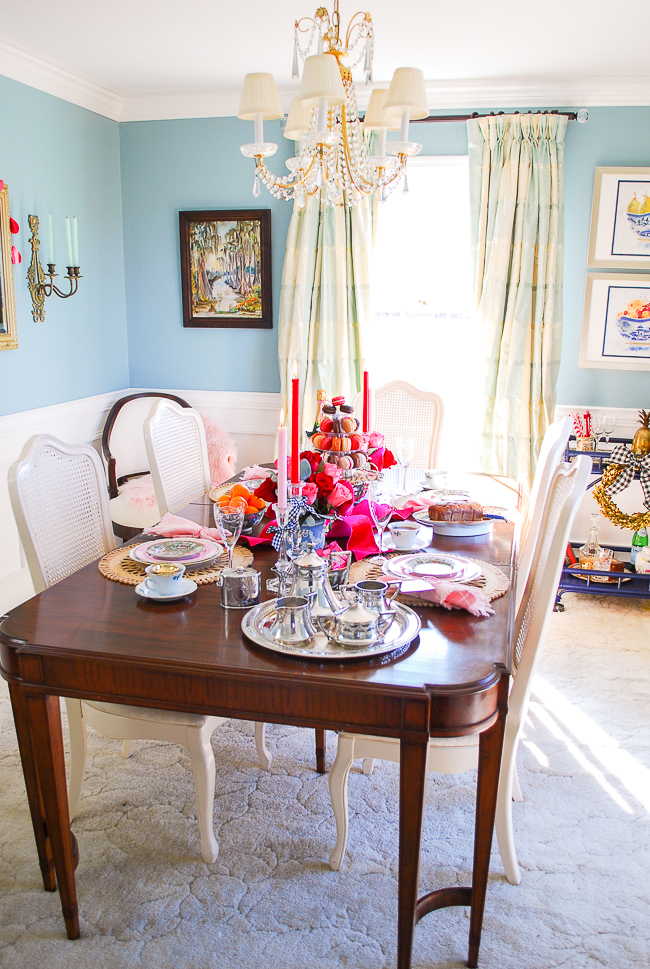 Happy Valentine's Day!