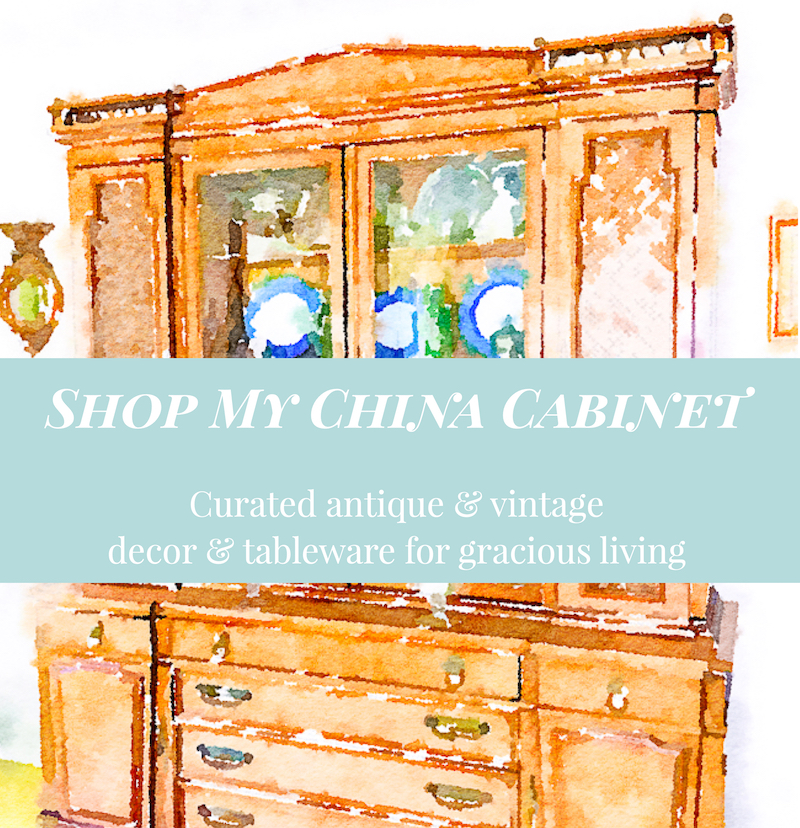 Hey y'all!
When I say P&P is your source for affordable grandmillennial style and gracious living, I mean it! That's why I'm bringing you a curated selection of vintage and antique tableware and home decor. What I call the curio collection!
You can shop the curios below, but for the freshest inventory tune into my weekly sales over on Instagram, where you'll be able to find various homeware items. I've heard that people find instagram hashtags easy to use so I'm thinking of posting items with particular hashtags so that you can shop collections, what do you guys think? You can let me know on my Instagram! When I post on Instagram, there's always a saving to be had. These sales operate like a flash sale, and I feature the latest curios I've discovered on my thrifting adventures, estate sale hunts, and auction scoutings.
Why shop the flash sales?
Better Pricing & The Early Bird Gets the Worm
How do I shop an Instagram flash sale?
At 8:00PM EST I will start posting the photos of what's for sale with a description of the piece and the price. When you see something you want, comment SOLD on the photo of it.
Turn on post notifications, so you don't miss it. Sale is first come first serve. You can comment backup to be next in line for the item.
After commenting, send me a direct message with your zip code and email address, so I can send you an invoice via PayPal. Your invoice is due within 24 hours.
If you don't send me a message quickly or pay your invoice, I will move on to the next person in line.
Once you are all paid up, I will mail you your antique or vintage treasure usually within 5 business days!
Your curio(s) will be sent insured and in most cases priority.
All sales will be final. Shipping to U.S. residences only.
Don't see what you are looking for?
The Curio Wish List functions like an e-mail subscriber group, but you will only really hear from me with a eureka notice.
The idea is to formally tell me what you are looking for and how I can contact you as well as some other pertinent information like budget and shipping details. You can learn more about the list in this post.