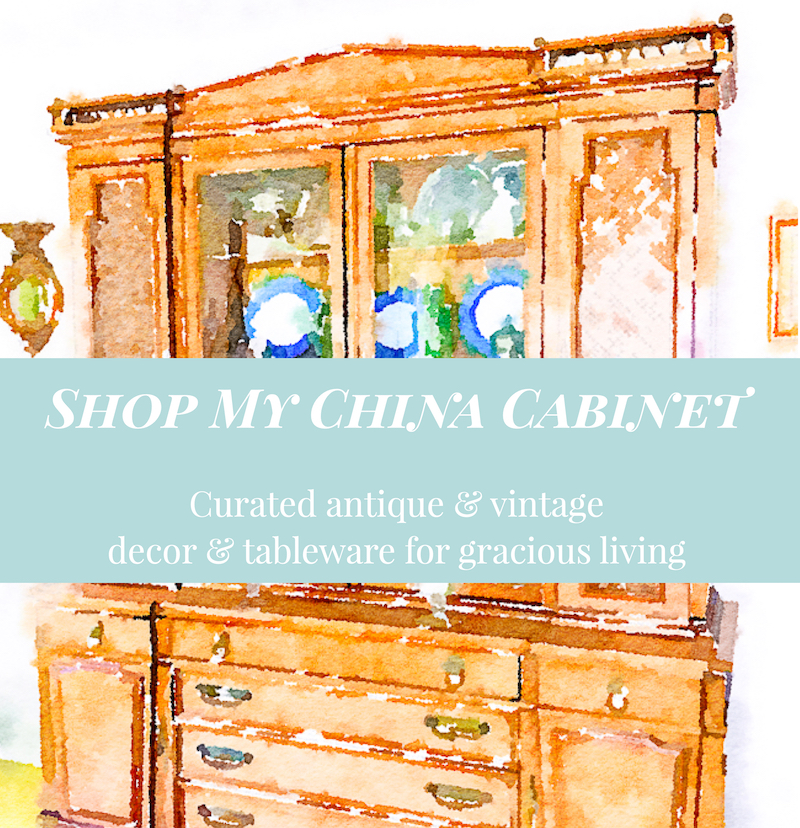 Hey y'all!
I'm excited to bring you lovely peonies more than just entertaining tips and shopping links with this sale of hand selected vintage and antique tableware and home decor. 
Each Thursday I will be hosting an Instagram flash sale to offer the decor, tableware, linens, and serving pieces I've discovered on my thrifting adventures, estate sale hunts, and auction scouting. You can shop the remaining treasures here on the website after the flash sale is over.
Why shop the flash sales?
Better Pricing & The Early Bird Gets the Worm
How do I shop an Instagram flash sale?
At 8:00PM EST I will start posting the photos of what's for sale with a description of the piece and the price. When you see something you want, comment SOLD on the photo of it.
Turn on post notifications, so you don't miss it. Sale is first come first serve. You can comment backup to be next in line for the item.
After commenting, send me a direct message with your zip code and email address, so I can send you an invoice via PayPal. Your invoice is due within 24 hours.
If you don't send me a message quickly or pay your invoice, I will move on to the next person in line.
Once you are all paid up, I will mail you your antique or vintage treasure!
All sales will be final. Shipping to U.S. residences only.
Antique & Vintage Decor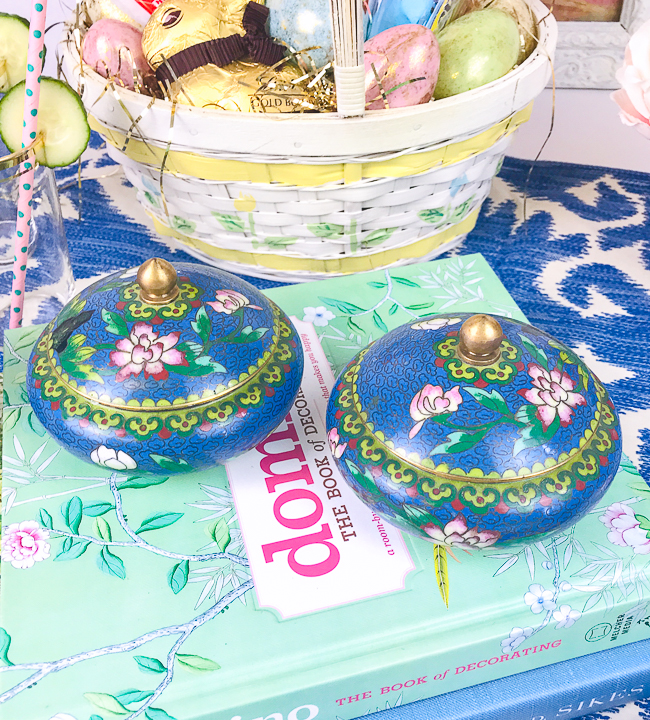 Pair of Cloisonné Jars
These cloisonné jars are utterly charming with their Carolina blue ground and touches of lime green and rose pink. Use these on your vanity to hold hair pins and lipsticks or at your desk for paper clips and the like. Great Chinoiserie accent. The art of #cloisonné is so complex. Did you know it can take up to 37 kiln firings to complete the enamel application?
Size: 3.25" H x 4.25" D. Very good condition.
$34 + Shipping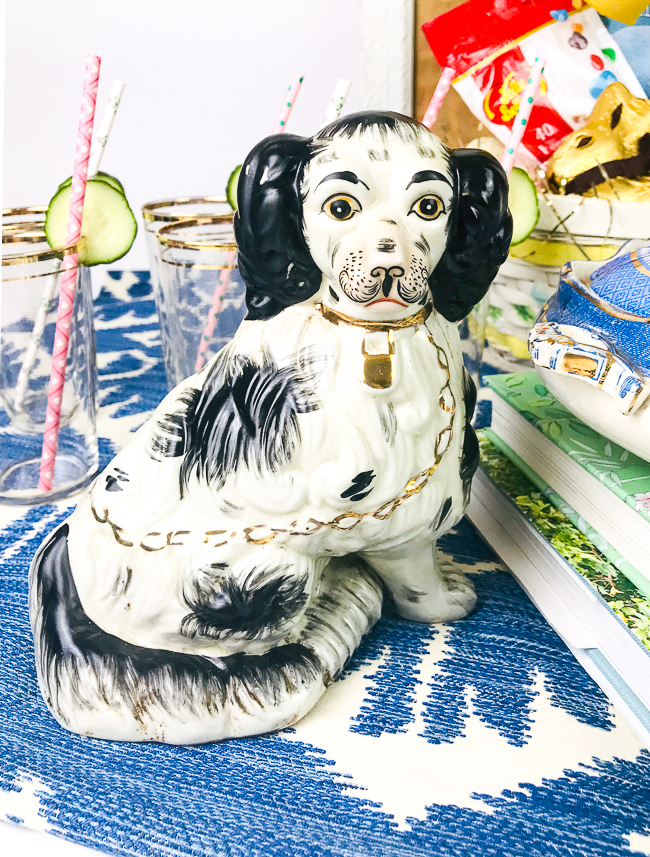 Staffordshire Style Spaniel
Black and white Staffordshire style spaniel with gilt collar and leash. This charming little fellow deserves a prominent place on a styled bookshelf. He is just too cute!
Size: 7"H x 6"L x 4.25"W. Good condition with slight grime and crazing.
$38 + Shipping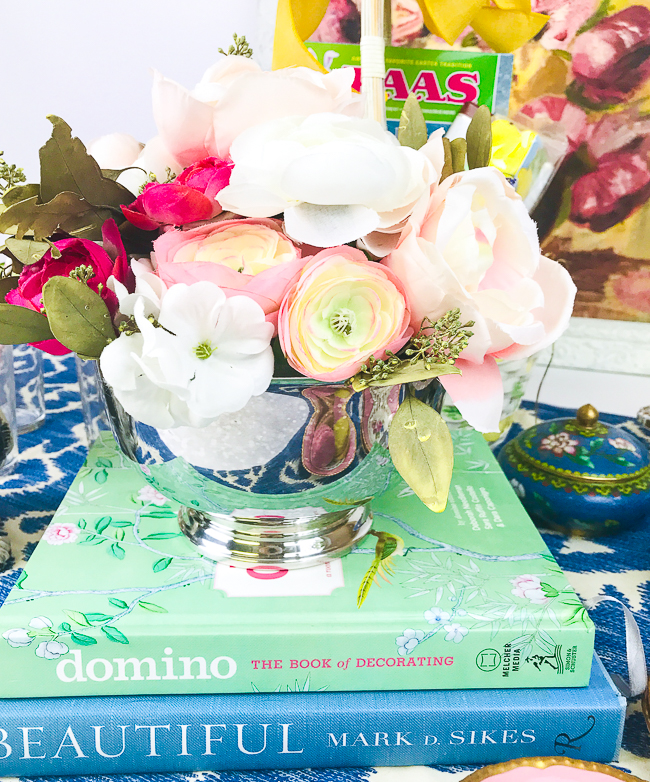 Silver plate Paul Revere Bowl with Floral Arrangement
Reed & Barton Paul Revere repro. bowl —add this iconic silver form to your collection with faux peony, ranunculus, and seeded eucalyptus floral arrangement. Your coffee table needs this and it's a deal!
Size: bowl – 4"H x 7.25"D, with florals 8"H x 10"D. Bowl has tarnish stains to exterior and wear spot in center.
$28 + Shipping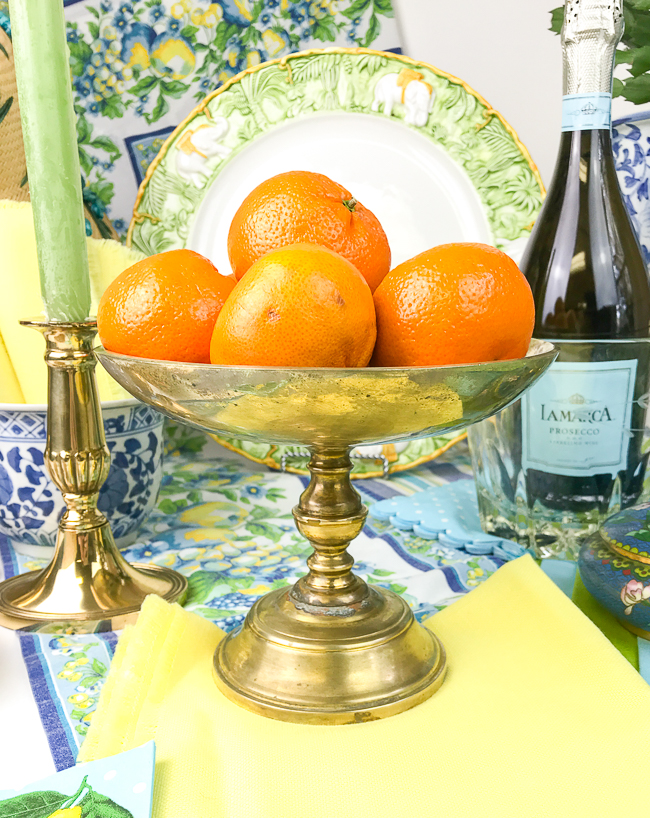 Solid Brass Compote – Virginia Metalcrafters
This solid brass compote was made by Virginia Metalcrafters, perhaps the greatest American brass company of the 20th century. The company made Williamsburg Reproductions among other tasteful brass decor. I love compotes for styling sideboards and entry tables. VM hallmark underneath.
Size: 5.75" H x 7.5" D. Good condition with some wear.
$32 + shipping
Antique & Vintage Tableware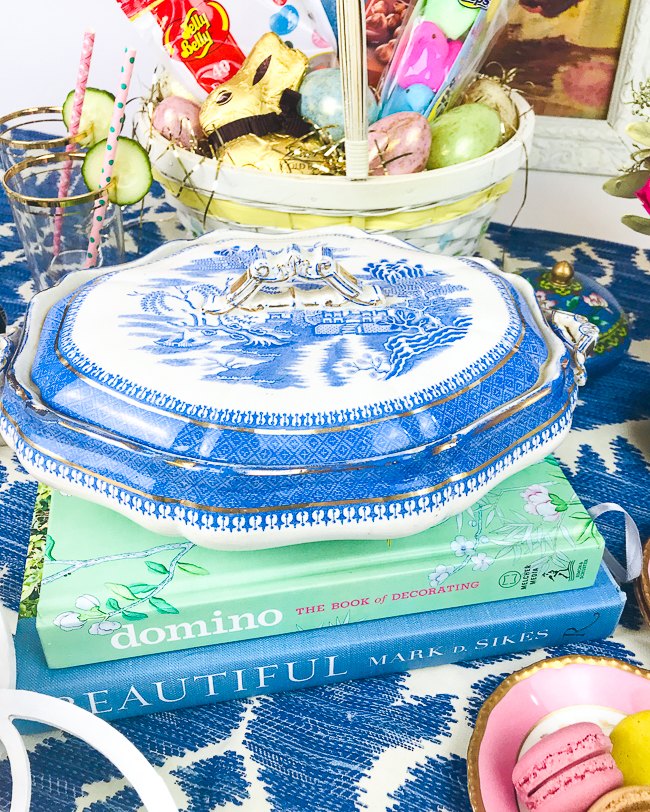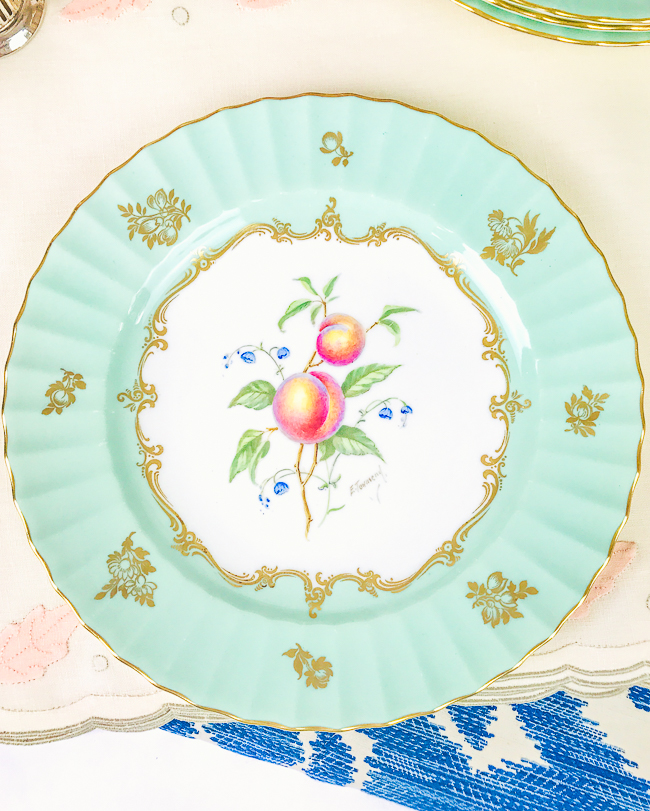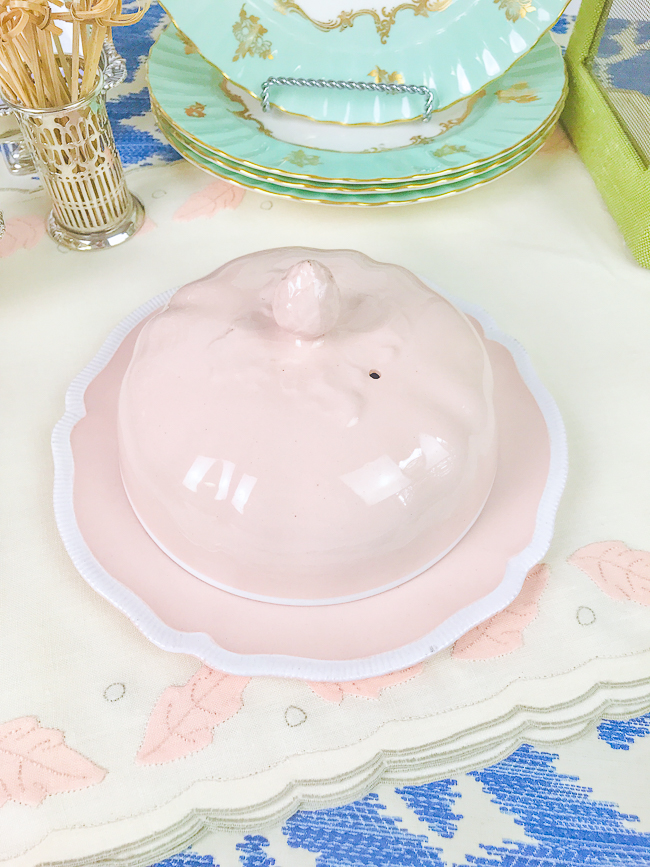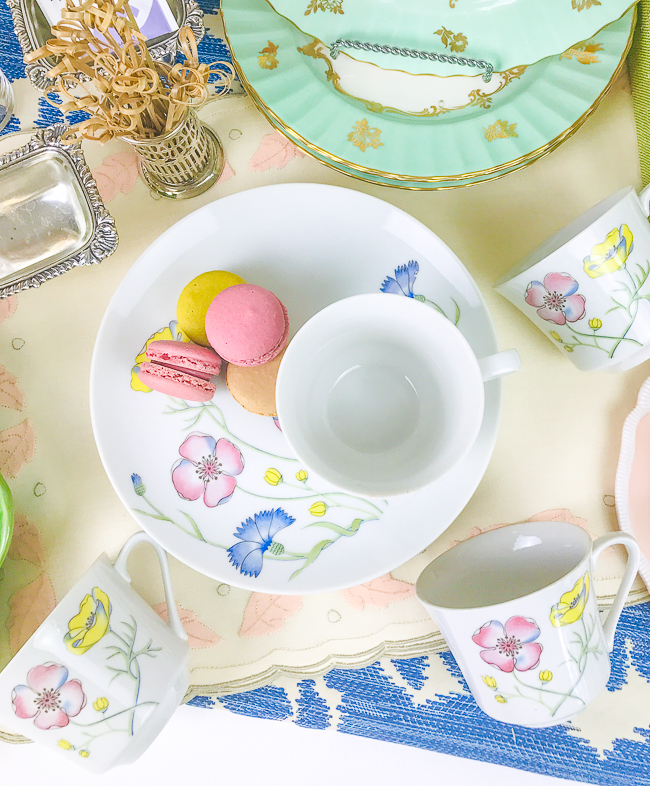 If you have questions about an item for sale or want to see additional pictures, do not hesitate to reach out via penderandpeony@gmail.com or comment below!
Looking for a particular vintage or antique treasure? Let me hunt it down for you!
I'm happy to be on the look out for the pieces you are collecting – comment or email.