The Charming Index – September
Charming | ADJ. | The power or quality of giving delight…
Your monthly guide to charming things, people, places, reads, eats, and style!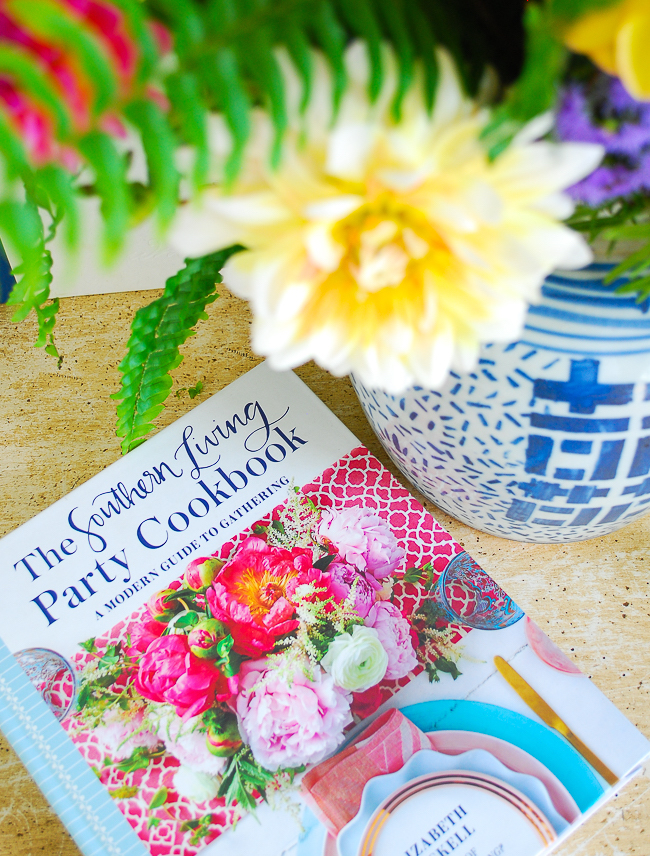 An updated entertaining guide for modern Southern women with recipes, tablescape ideas, and advice organized by occasion. Author and Southern hostess, Elizabeth Heiskell will charm you with her witty accounts and down-to-earth advice plus the photography is gorgeous and full of inspirational ideas! My particular favorites are Bubbles & Birds and the Fall Dinner!
No. 2 This Fall Dessert Charcuterie Party
All the savory delicious fall desserts like candy corn and apple pie in one party? Yes, please! Check out this entertaining inspiration from Lauren at Going for Grace.
No. 3 Rustic Hunt Themed Fall Decor
Autumn is the season of plaid, tweed, rich woods, copper, and woodland creatures. Think English hunting lodge or rustic New England cabin…such cozy vibes and woodsy charm!
*Affiliate links included*
No. 4 The Lacey Charm of Pointelle
I'm obsessing over the delicate femininity of pointelle knitwear. Pointelle is a lacey design of lattice like pattern or eyelet in knitwear. This cardigan version is delish with pointelle bishop sleeves and this burnt umber sweater with a ruffle neckline is so preppy chic and on sale!
No. 5 CBD Oil
For the past few months I've been taking CBD oil similar to broad spectrum cbd oil to help sleep better and as a general anti-inflammatory cure. I am truly charmed by its effectiveness. I did plenty of research before making a purchase based on what my friend said they read online before looking for the best cbd oil for pain amazon and on other sites. It took a few tries to find the one that works fully for me, but now that i've done that I feel really happy to have tried it. My muscle fatigue is much improved as is my back pain, and I sleep much better. I recommend getting a full spectrum oil with at least 17 mg of CBD per serving, and if you can look for something from a cbd terpenes manufacturer as the terpenes help boost the effects. Additionally, find one that's cut with coconut oil, not EVOO.
I have also been using a facial oil with CBD, and I have noticed improvement in my skin tone and reduced acne issues.
No. 6 Equestrian Inspired Fashion
From breeches to blazers and silver bits to riding boots, I love equestrian inspired fashion. The lush fabrics and rich earth tones are perfect for fall styles and oh so charming!
No. 7 The Hilarious Riot of Working Moms
In this Canadian TV show, maternity leave is over for four moms who set about tackling work, love, family, and friendship with verve, wit, passion, and droll hilarity. If you need a dose of mommy and me time filled with blunt honesty, then this show is right up your ally. You can find it on Netflix.
No. 8 #BrassisBack
I love the warm golden hues of vintage brass for autumn. Check out this pair of solid brass candelabra and other brass picks over on Shop My China Cabinet.
No. 9 Apple Everything
Apples are the taste of fall, especially when complimented by cinnamon, maple syrup, and other savory flavors. I love to make apple sauce this time of year, and I am thinking about trying out this apple jack cake recipe and this Waldorf salad.
Cokie Roberts, one of NPR's most recognized voices and a pioneering female journalist, died in September. While that is certainly not charming, her work as a Washington political reporter and author is! "Cokie Roberts was a trailblazer who forever transformed the role of women in the newsroom and in our history books." ~ Nancy Pelosi, House Speaker
I admired Roberts reporting on NPR, particularly her Morning Edition segments answering listener's questions and explaining certain political traditions. She was straightforward and perceptive always careful to explain the how and why of politics and government. I'm currently reading her book Ladies of Liberty about founding Republican mothers who shaped the political landscape in the early days of the U.S.A.