Adventures into the Gloaming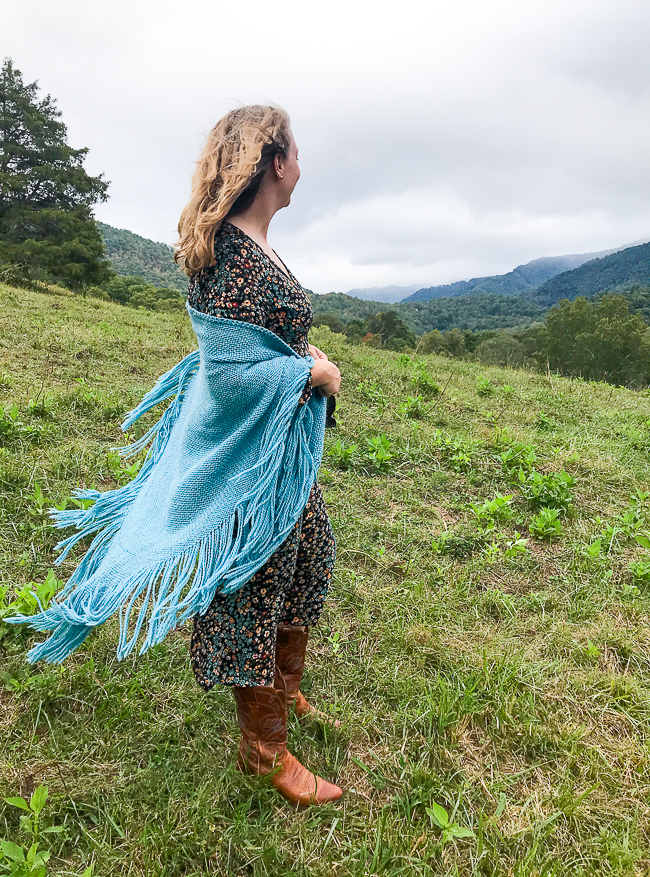 Whirling thoughts…
Pressure mounting…
The spiral of stress…
Sometimes life overloads, and I feel like I'm going to bust out of my skin; hammer my head against a wall or embark on a screaming spree. That's when a coping strategy is essential!
A lot of people, when in that situation, grab their mini bongs and have a smoke. I understand why, having seen all of the evidence to suggest how cannabis can relieve stress and tension, but that's not what I do. My cure-all for low spirits or vexation is simple, straightforward, costs practically nothing, and ultimately brings a sense of peace. So when gloom prevails and life's trials are simply too tough to bear, I get up, get out, and get walking. Brisk or slow through busy streets or time worn trails it doesn't really matter just moving is the catalyst!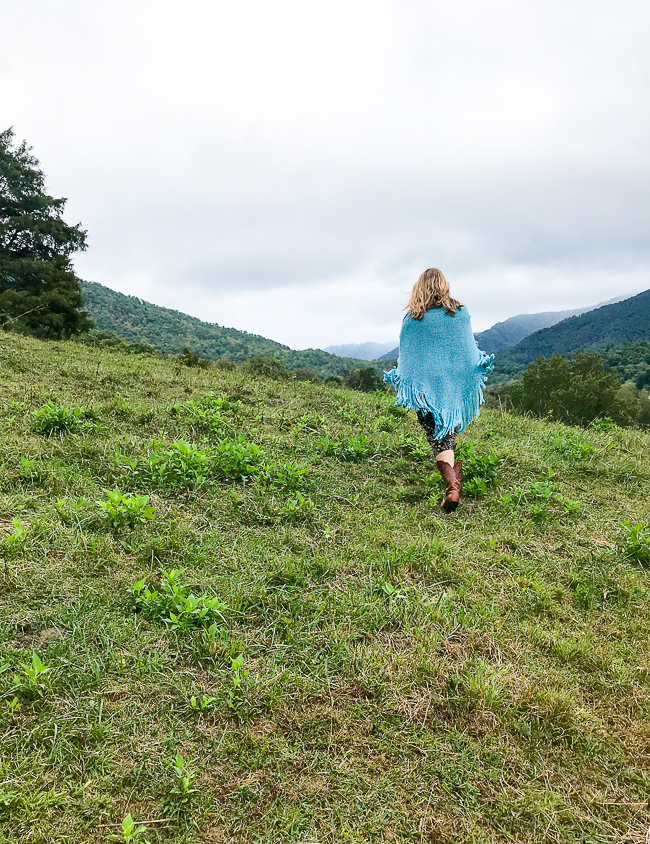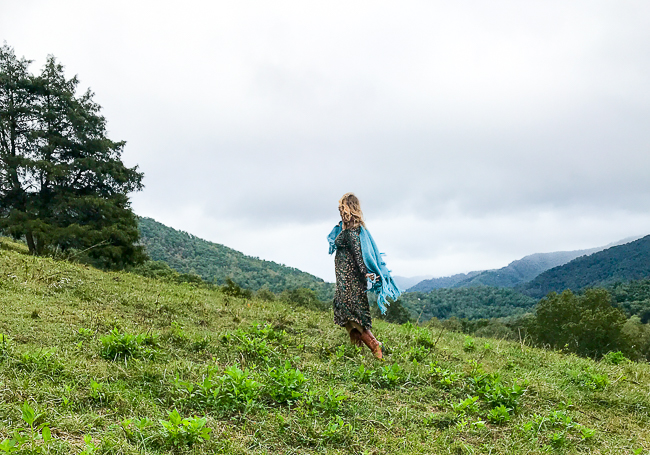 Walking in of itself won't solve my problems, I know this, but it does open up my chest, blow away the cobwebs, and leave space to find solutions.
It is simply the quickest and easiest remedy for stress and anxiety!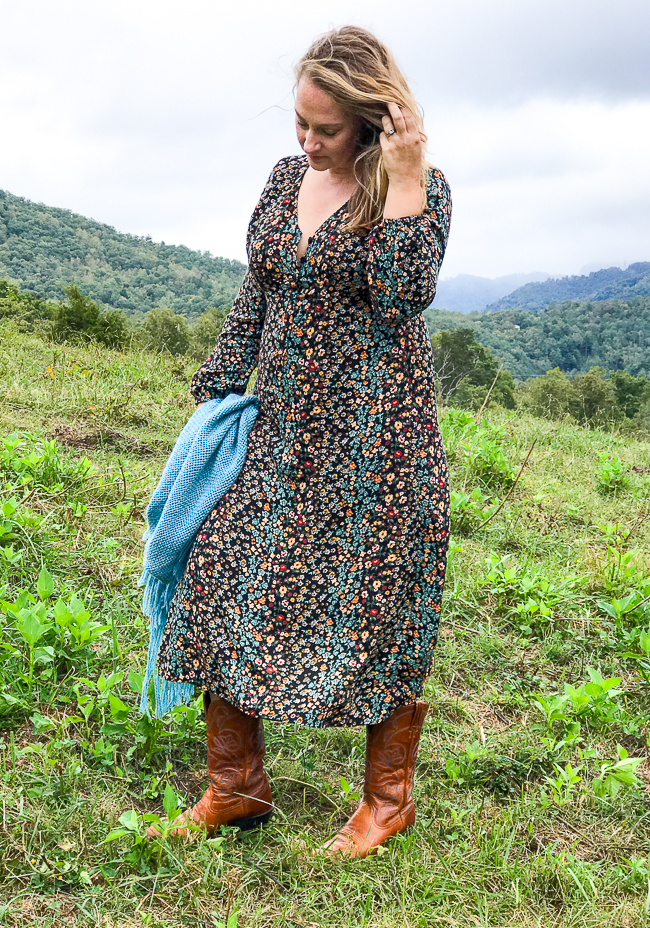 My Look: Floral Dress Angie // Boots Ariat (Old Style – Similar Here) // Blue Shawl Custom Made by Fiber Artist Jane Adams – ( Similar Here )
My favorite strolling grounds are the mountain pastures above my parent's home on the farm in Tuckasegee. I love to walk up in the hills across pasture and glen then up the steep slope for a view unlike any other.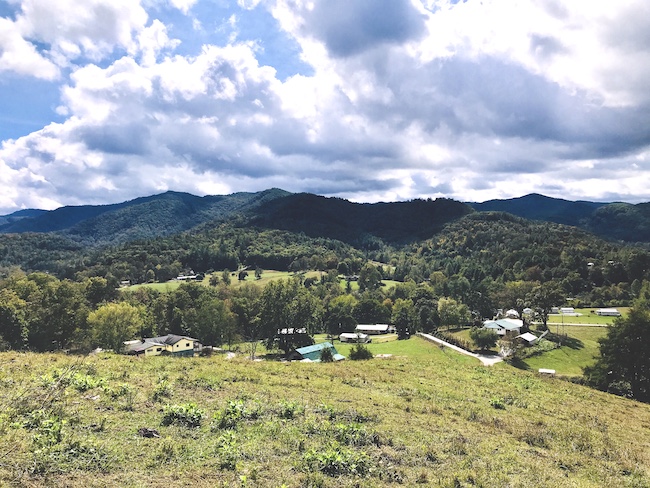 There is something about the motion coupled with this vista that brings perspective.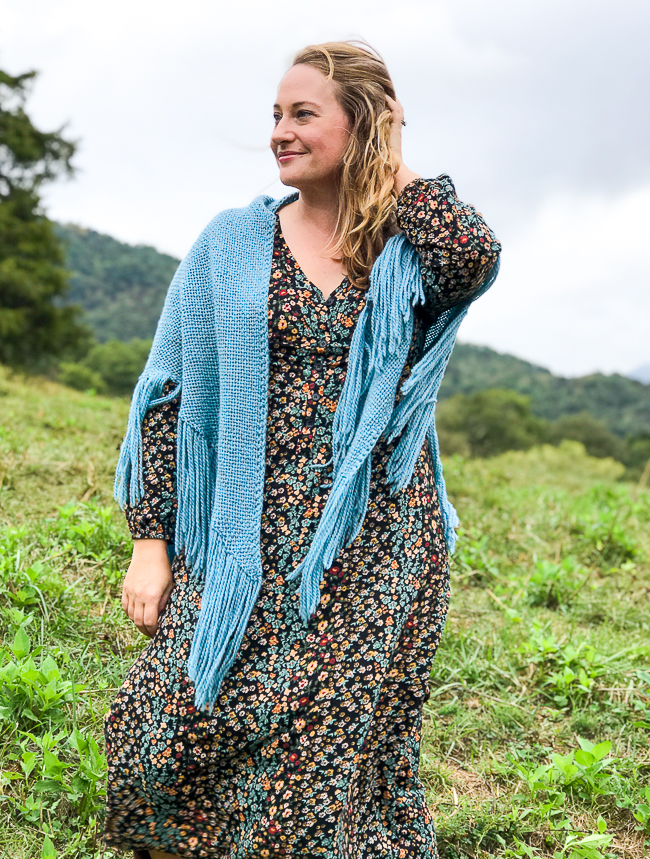 Life has been full of changes lately: being back at my childhood home, working on the farms, frequently apart from S.
As much as I am loving these changes and the direction we are headed at times it has been challenging.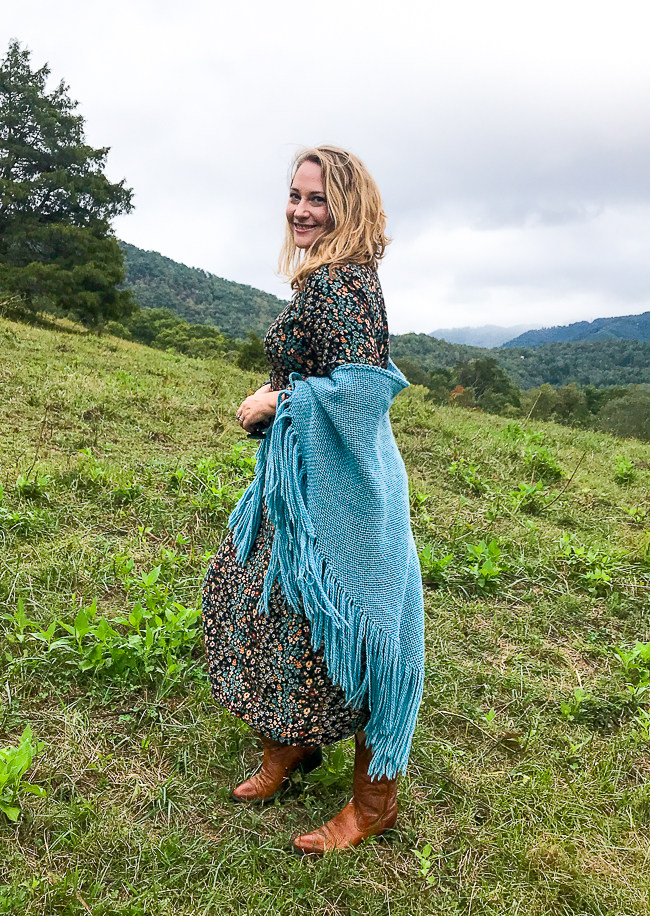 For one, I've abandoned all my belongings more or less in Clinton, and as materialistic as it sounds I truly miss my things! For another, it is a unique challenge to work with family day in and day out. My parents, praise them, generally regard me with respect and as a capable adult, but every now and then I feel the tension of being 16 again and stymied by their worry and supervision.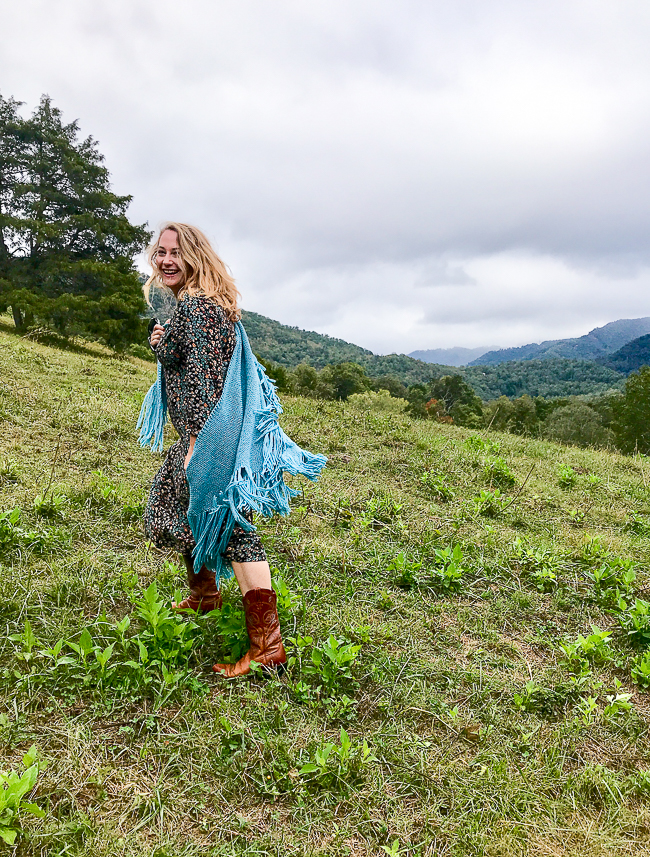 So when my stress levels rise and frustration challenges my gracious disposition, I go to the hills. Yes, I probably did watch far too much Sound of Music growing up, but Maria totally captured my sentiment:
I go to the hills when my heart is lonely
I know I will hear what I've heard before
My heart will be blessed with the sound of music
And I'll sing once more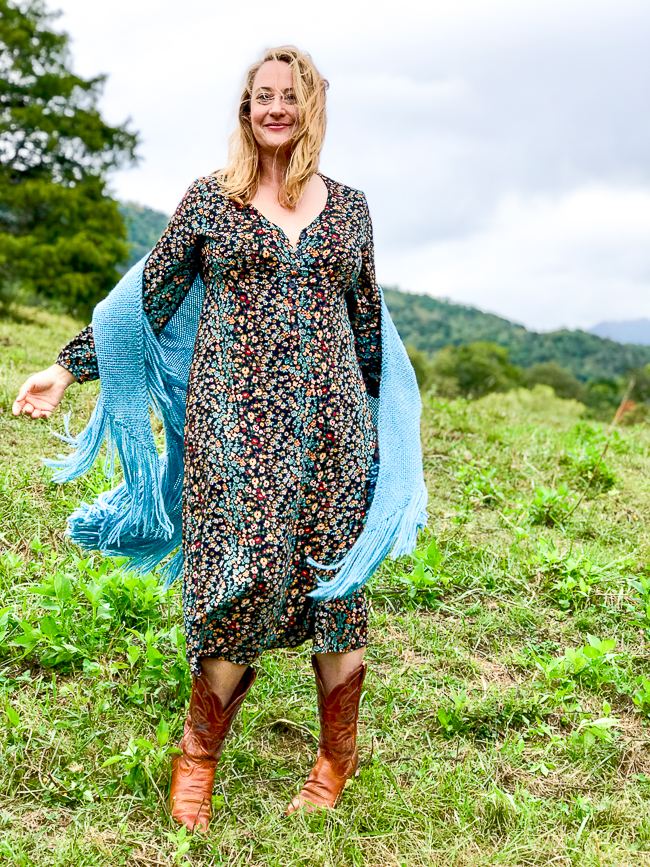 So get up, get out, and get going the next time stress has you bending low, and maybe dare a twirl or two!