Red and White Christmas Table with a Paperwhite Centerpiece
Set an elegant red and white Christmas table with a paperwhite centerpiece for Christmas dinner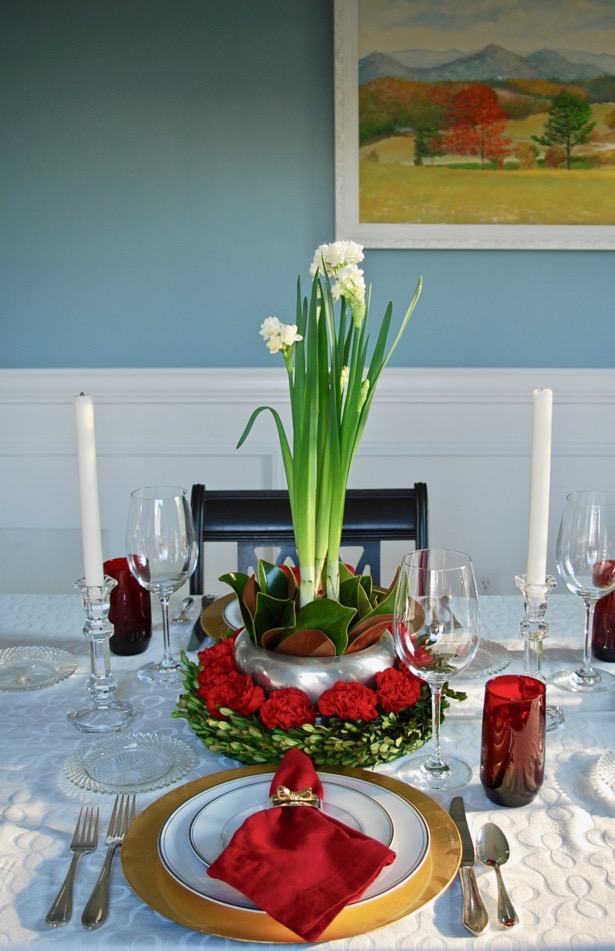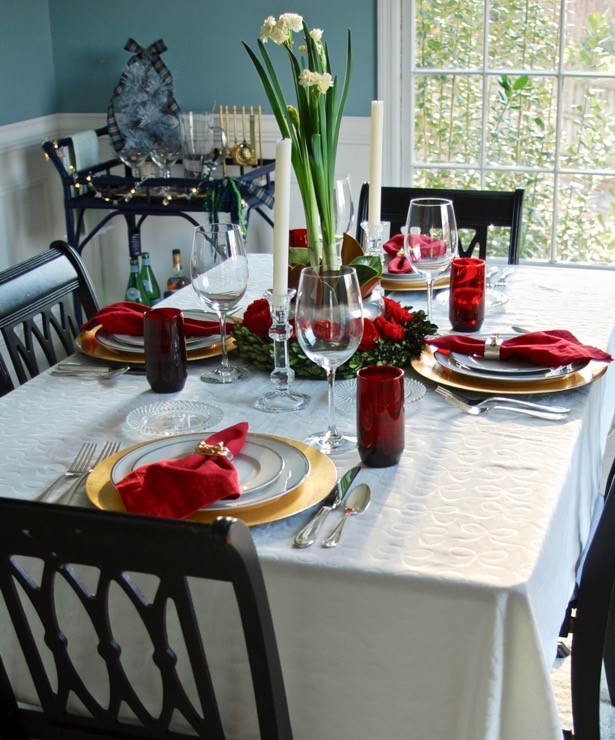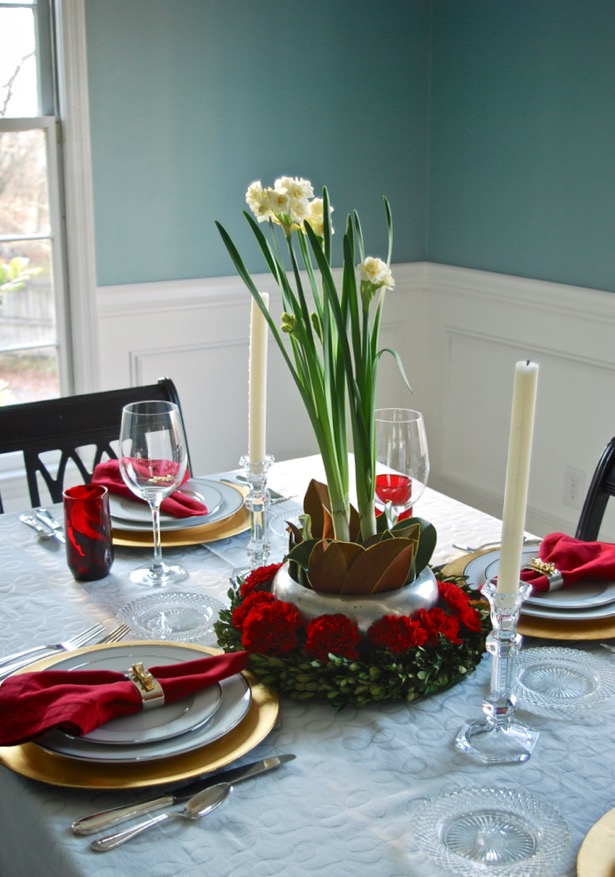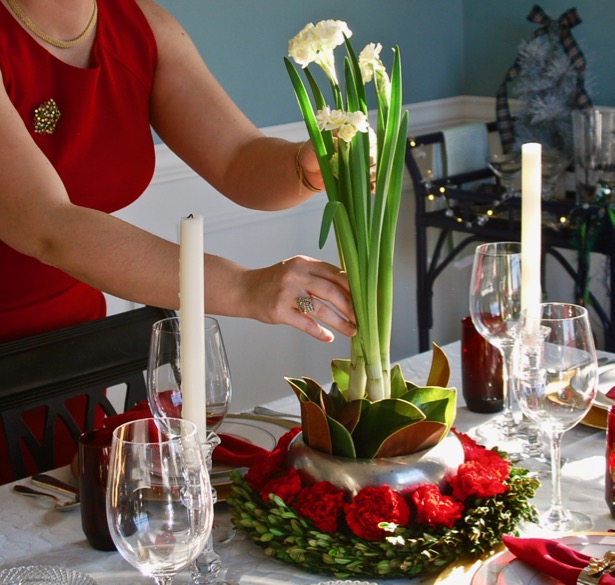 Paperwhites are my favorite winter flower. They are simply gorgeous and so delicate. They smell divine too. This year instead of only using them on a side table, I placed them centerstage in my red and white Christmas table and made a paperwhite centerpiece.
To Make the Paperwhite Centerpiece:
Lay a 12 inch wreath flat on the table. I used one of the boxwood wreaths I made earlier this season. Learn how to make them in this post. You could use an evergreen wreath or short piece of garland.
Fill a bowl or planter with paperwhite bulbs. You can grow your own or shop the floral section of your grocery store right now for paperwhites and amaryllis that are already blooming. Place bowl inside wreath.
Hide paperwhite bulb roots with magnolia leaves. Stick them in between the bowl and paperwhite stems.
Cut carnation stems short and place them in between bowl and wreath.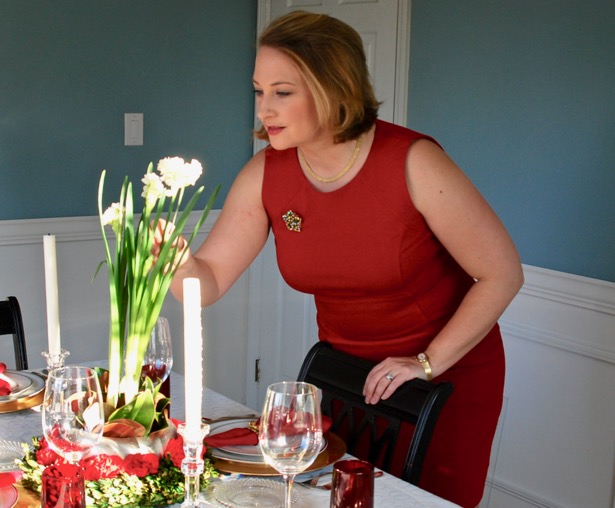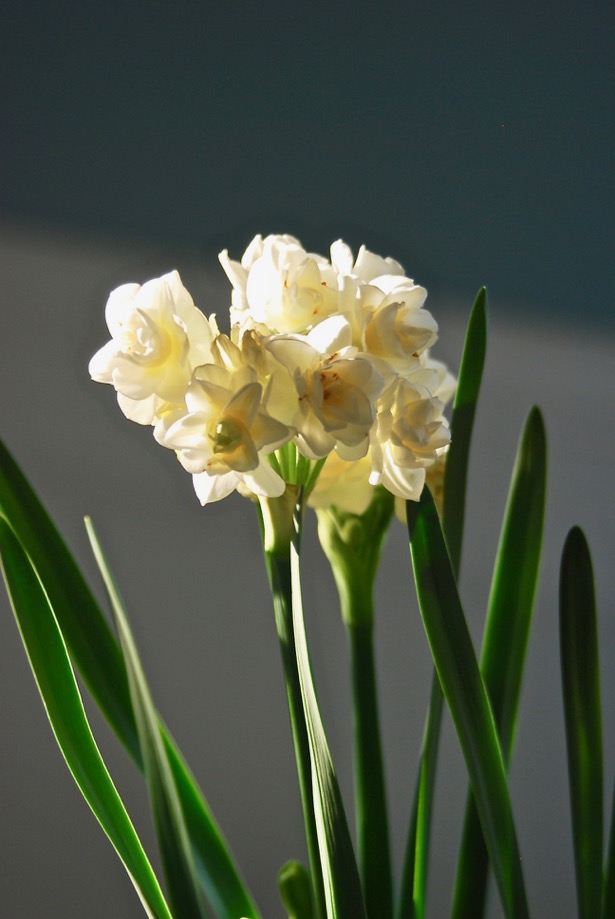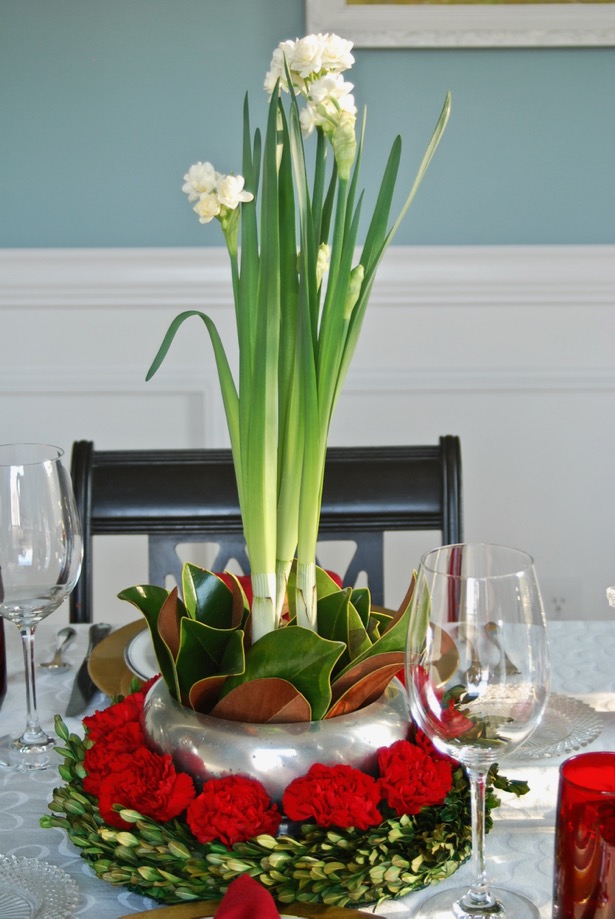 To Set an Elegant Red and White Christmas Table:
Use a white tablecloth for a simple and classic foundation and then let red be your accent with the napkins and flowers. Choose a white tablecloth with a unique pattern woven into the fabric for a special holiday feel.
Think of gold and silver as neutrals.
Add visual interest with unique glassware. I added an unexpected pop of red with these Fostoria glasses and played with texture by using cut bread and butter plates.
Candlelight is essential.
Lay the appropriate plates and silverware according to the dishes you serve. Remember, to always turn your knife with the edge in towards the plate, forks go to the left, and your desert flatware goes at the top of the plate. Don't for get the "b" and "d" finger trick. This is an easy reminder that bread and butter go to the left of your plate and drinks to the right.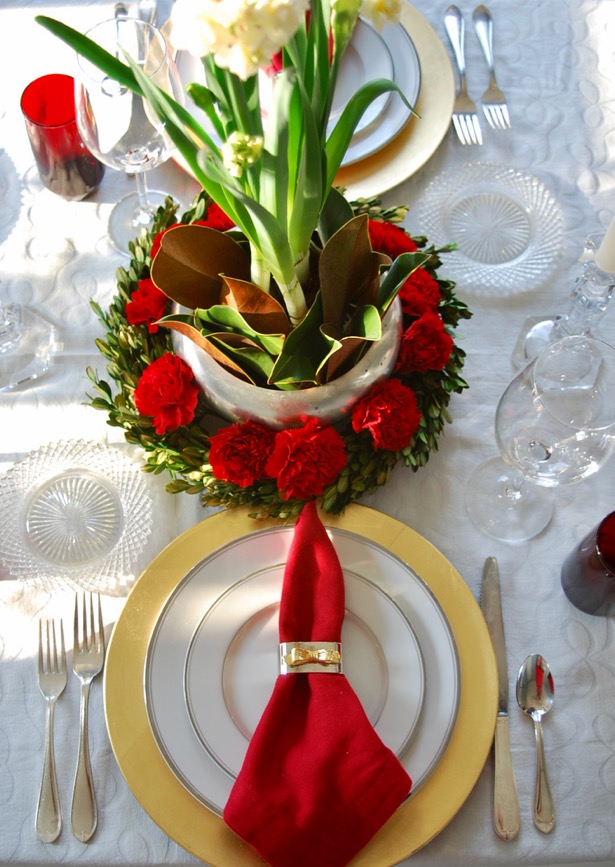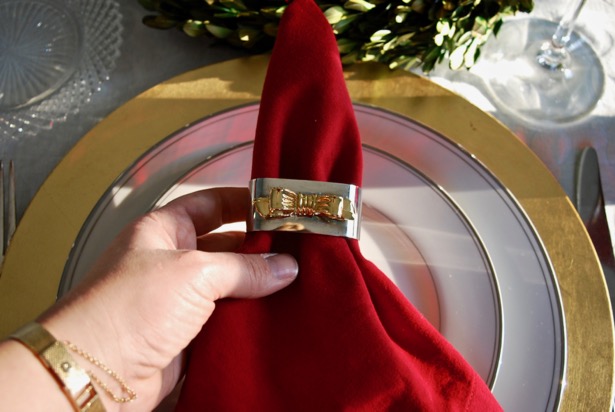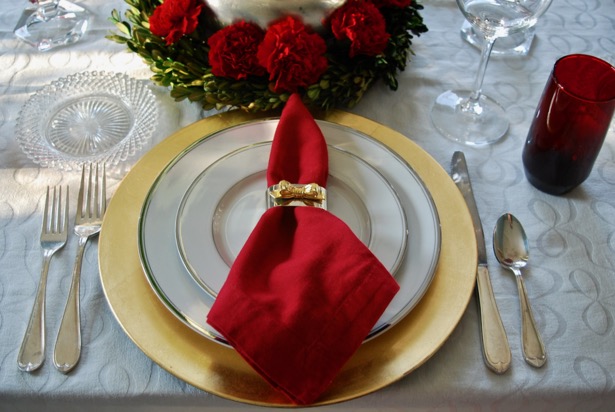 Partying at Between Naps on the Porch…