Christmas in a Glass – A Holiday Martini
Sit by a roaring fire and enjoy all the tastes of Christmas in one delightful holiday martini.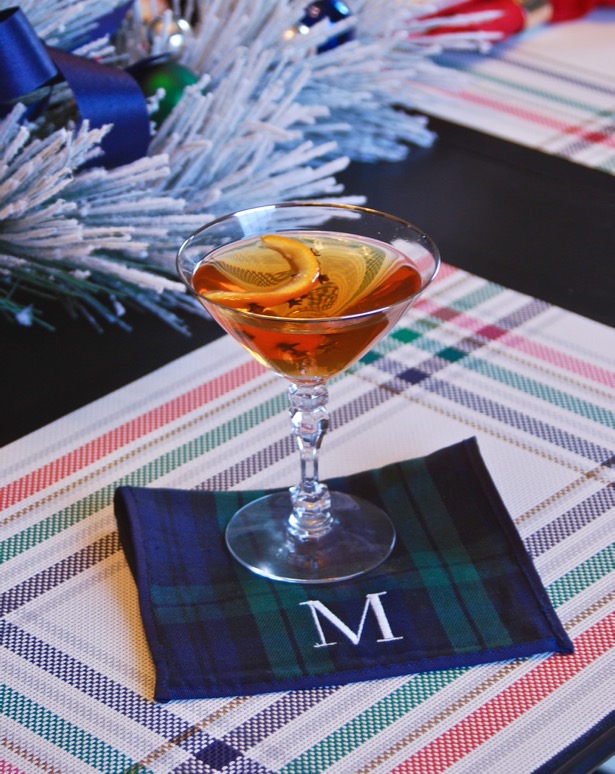 I love to drop in for drinks at the Red Stag Grill in the Grand Bohemian Hotel. It is one of my favorite bars in Asheville. The ambience is delightfully rustic with the feel of a European hunting lodge. Their bar always features unique seasonal cocktails, and they have the best charcuterie plate!
A few weeks ago, my mother and I enjoyed a lovely happy hour there, and we sipped this splendid holiday martini made with bourbon, amaretto, and vanilla clove syrup. It tasted like Christmas in a glass, and I couldn't resist replicating it at home.
So today lovely peonies I'm sharing the recipe for this holiday martini with you. Drink up and enjoy a little Christmas cheer!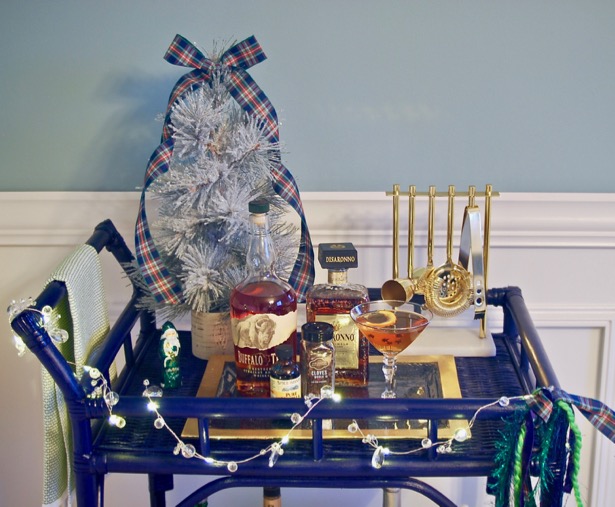 To Make This Holiday Martini
Vanilla Clove Syrup
Make ahead of time and store in refrigerator
2 1/2 cups Water
2 cups Sugar
1 tbsp. Vanilla
1 tbsp. Cloves
Add water and sugar to small sauce pan and slowly bring to a boil. Stir until all sugar is dissolved. Reduce heat to a simmer and add vanilla and cloves. Simmer for 3-5 minutes and then remove from heat. Set to side and let flavors marry while cooling. Strain syrup into glass jar to remove cloves.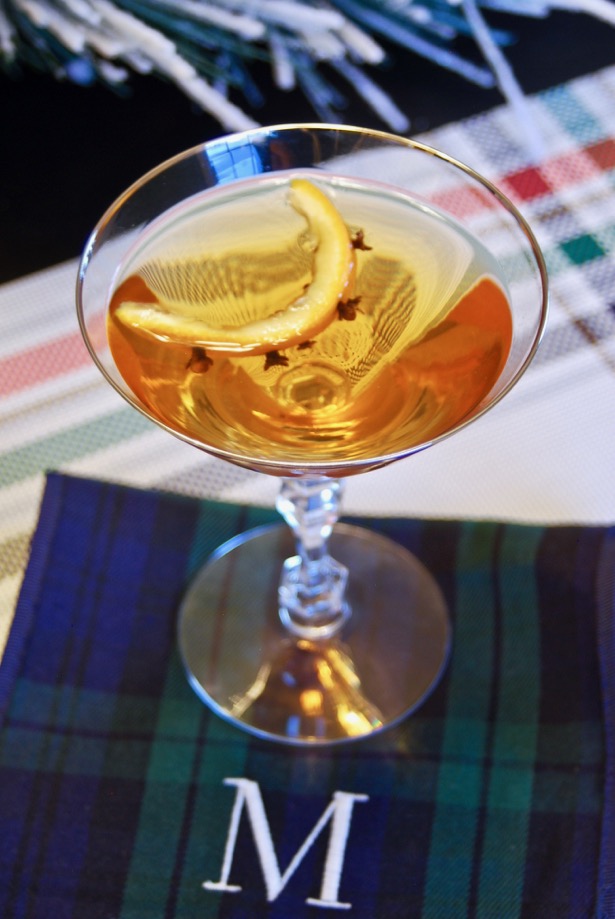 Christmas in a Glass Ingredients
Makes One
2 oz. Bourbon – I recommend Buffalo Trace
1 1/2 oz. Amaretto
1 oz. Vanilla Clove Syrup
Orange Peel Studded with Cloves for Garnish
Pour bourbon, amaretto, and vanilla clove syrup in a glass cocktail shaker or pitcher over ice. Stir to mix (do not shake). Prep martini glass by rubbing orange peel around rim. Strain into martini glass and garnish with orange peel.
If the martini version of this holiday cocktail is too strong serve over ice.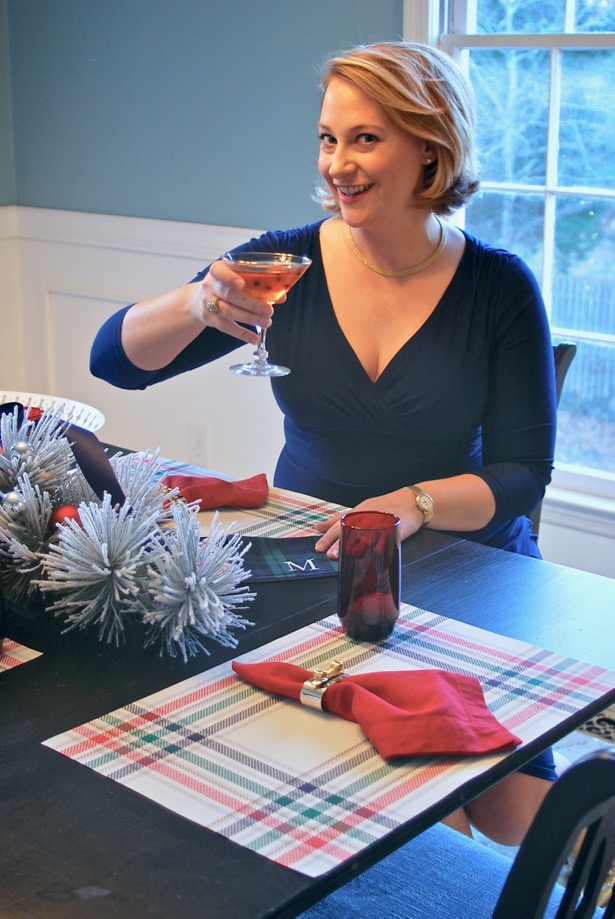 Cheers to a Bright and Merry Christmas Y'all!