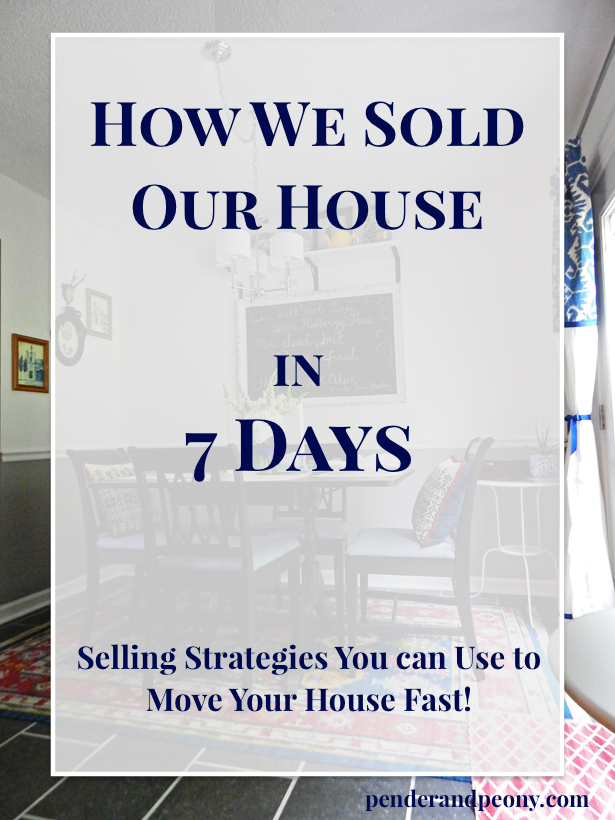 Selling Strategies You can Use to Move Your House Fast!
If you've been following along, you already know that S. and I moved from North Carolina to Tennessee a few months ago. We put our house in N.C. on the market in early 2016 and within 3 days had our first offer at list price. We entertained multiple offers, and within the week it was under contract! We were so happy and relieved it sold fast.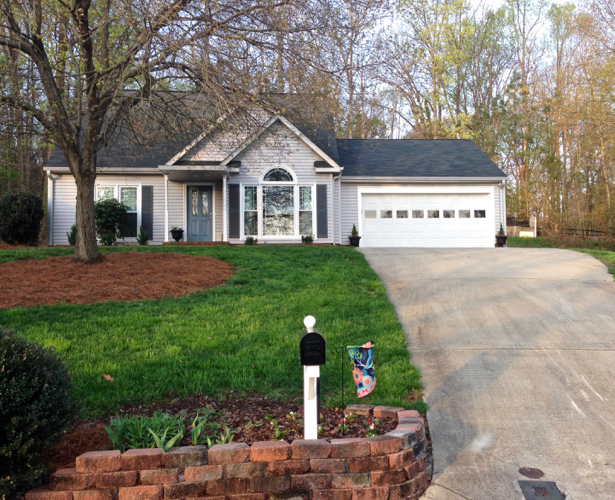 Let's Look at How We Sold Our House in 7 Days:
We picked an ambitious and experienced realtor.
I cannot stress enough how important it is that your realtor be a "go getter" who will look out for your best interests. There are loads of them out them but you need to make sure that you get the right one for you. If you don't know who to use, then you can always check out a site like getagent.co.uk to give you a better idea of who you should get. He or she should be motivated, understand the local market, and have premium placement in listing services. I recommend interviewing several candidates to select the one that you trust and feel will market your home best, while giving you expert advice. Be sure you review their web presence and look at their record of sales, which you can find on realtor.com.
We evaluated the market.
Our realtor helped us you do this, but we also paid attention to sales within out neighborhood and community long before we decided to sell. Doing so, we found out about a lot of interesting trends in the area, such as sale and rent back schemes – were we not moving house this would have been on the table for consideration after a read through a guide from Lending Expert. In the end, though, we have to move, and doing so means knowing what you're contending with.
Basically, you should assess whether it is a buyer's or seller's market. Find out if houses sell better in a particular season or after certain calendar events like the end of the school year. Determine if there is a surplus or shortage of houses at your price point and square footage.
We removed little Henry (our beloved CKCS) and all signs of him.
We sent Henry on an all expense paid trip to my parent's farm where my mom spoiled him rotten (thanks a lot Mom!) and was in constant pursuit of the chickens. There are several reasons to remove your pets during the showing period:
Some potential buyers will be deterred by evidence of pets.
You don't want a dog barking at visitors and ruining the viewing experience.
It is safer for your pets (heaven forbid that someone would intentionally hurt them, but more likely a door will get left open and away they go).
This is a challenging prospect, but see if a parent or friend is willing to keep them or try boarding at a kennel. The added bonus here, if you remove your pet entirely, there is less to clean up for each showing.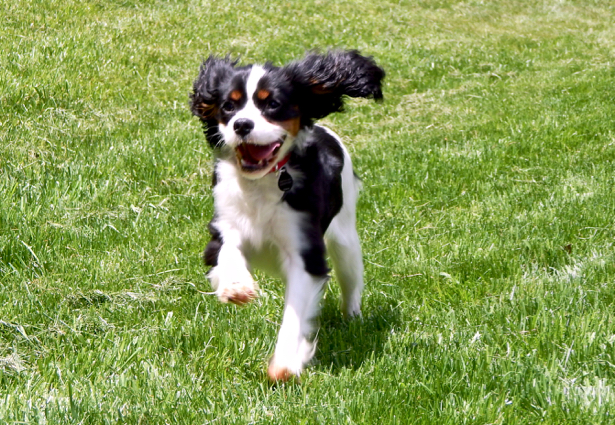 We de-cluttered our house by 30%.
Throw a pre-packing party and box up non-essential items from your closets, kitchen cabinets, bookshelves, and pantry. You want the potential buyer to be amazed at how much space there is in these areas. Not only will this help you get an advance start on packing, but it will also aid your staging efforts. S. and I did this with the help of his family before we even contracted with our realtor. Our goal was to remove 30% of everything in those areas. You should remove or store out of sight:
Personal items – remove or hide toiletries, family photographs, paperwork/mail, and awards.
Duplicates/Extras – pack multiple sets of kitchen utensils or any stock pantry or bathroom items.
Seasonal Clothing – if it is summer, pack up your winter sweaters and boots or vice versa.
Extraneous Furniture – do without that extra chair in the living room to make the room look bigger.
Decorative Accessories – leave a few decorative elements to suggest decor possibilities, but in general keep surfaces clear.
Weapons – remove any weapons (knives, guns, etc.) from the premises.
Valuable Jewelry – pack up and take to safety deposit box.
Small, Easily Carried Electronics — think about what do to with your laptop, camera, or other expensive small electronics during showings.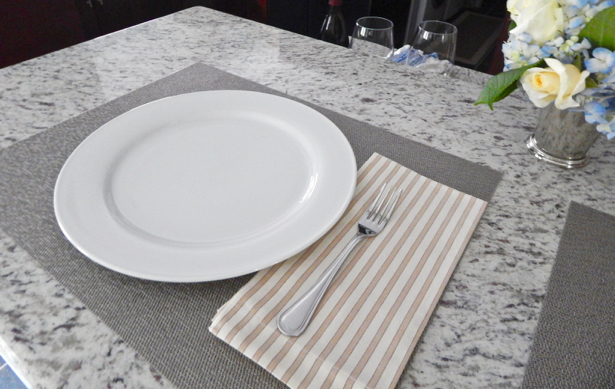 We staged our house to appeal to potential buyers.
Your house should be light, bright, clean, and inviting. Remember you are trying to convince someone else that they want to live there, so show your house at its best. Let them imagine how great it is to wake up there every morning! This means tackling several important things in addition to de-cluttering:
Deep clean – dust, mop, and tackle stains on carpets as well as keeping house tidy for showings. One of the things S. and I did was to paint all of the baseboards and any trim that looked grimy and did not clean up with scrubbing.
Organize – after de-cluttering, make sure closets and cabinets are organized.
Re-arrange furniture – make each room attractive with efficient flow. This may mean disturbing comfort or removing furniture altogether during de-cluttering.
Complete repairs – everything should be in working order. You don't want potential buyers to be distracted by a leaky faucet. Plus you want to get the best offer possible and repairs will pull that price down.
Create the right atmosphere – put the finishing touches on the décor as if you were hosting a dinner party. We set the table and had vases of fresh flowers. We played light classical music, and we made sure the house smelled good. The couch was fluffed, floors vacuumed, and not a dirty dish insight when we left the house. Oh, leave on a light too!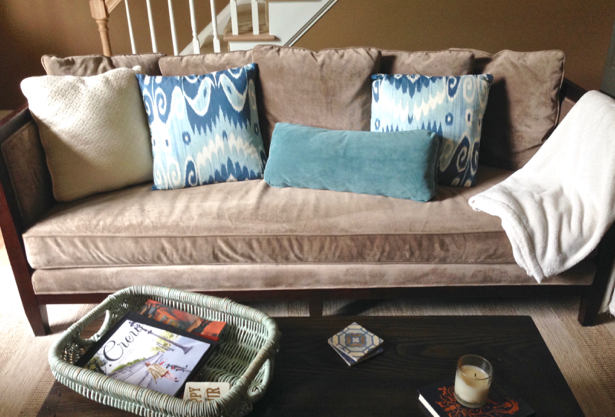 To make showings easier, I recommend these two tactics:
Make a showing box. Put your fresh towels in this box to switch out before a showing then fill with items to remove for a showing like medicines, small electronics, mail, or even dirty laundry. Whatever you need to take with you when you leave for a showing!
Use a showing checklist for peace of mind when you leave your house. With this technique, you won't leave wondering if you took out the trash or made the beds! What should be on this list? I've made a checklist for you! Downloaded it below:
---

---
We invested in value adding renovations.
As S. and I remodeled this house, which was a builder grade development house, we consistently evaluated how the changes would affect re-sale. In other words, we chose to do renovations that would add value to the home and be attractive to prospective buyers. The biggest renovation we undertook was the kitchen (see full remodel). This was definitely one of the most important strategies for how we sold our house in 7 days. We chose a popular brand of appliances, granite counter-tops, and modern looking cabinetry. Other upgrades included new frosted glass shower doors to replace the old shower doors that had degraded from everyday use (it happens, wear and tear is inevitable), a deep cleaning of the house and carpets to make them look as though they'd just been replaced, repainting of a fair few walls around the house. What else… oh! We also did some changes to make the house more ecological and lower costs for energy. We got the place fitted with some energy-efficient windows, front door, and siding, from the likes of Graceland Windows and Doors that also offer a variety of energy-efficient windows and doors!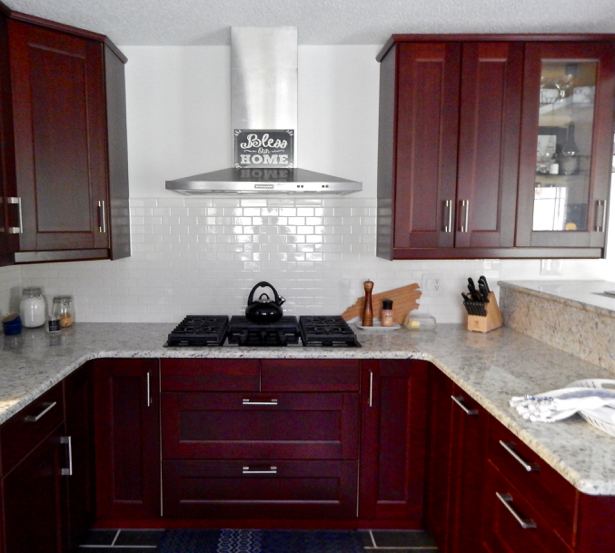 We didn't limit showing availability.
If you are going to sell your house, potential buyers have to see it. This means having an open showing availability. S. and I allowed the house to be shown from 8:00AM until 9:00PM 7 days a week. This is one of the most trying phases of selling, since you have to be ready to leave at a moments notice. Most of the showings happened while we were away at work, and the showing service gave us a 30 minute lead time to clear the house. Most showing services let you choose how much advance notice you need and what hours work with your schedule.
I hope these strategies will help you succeed and sell your house in 7 days or less. Good luck!


Partying at Make it Pretty Monday –the Inspiration Gallery.