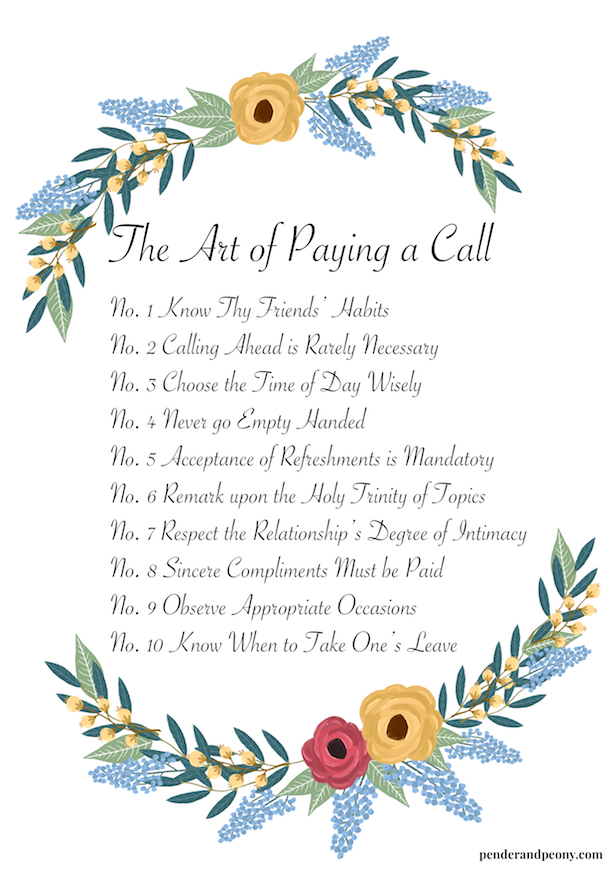 So…I couldn't resist creating a cute little print to go with my earlier post about the rules of paying a call in the South.  Just think of this as a quick etiquette guide!
I would love to hear your opinion! Did I cover everything? Is there a ritual you always observe when paying a call?
Members of the P&P social circle get printables like this delivered to their inbox for free!