In centuries past, women dressed up in their best day gowns and went visiting. They paid calls on friends and acquaintances within their social circle who were "at home" on such and such a day. Tea was served. Cakes eaten. Best manners displayed, and calling cards left. This was a great time for gossip, and an essential custom to maintaining one's social standing.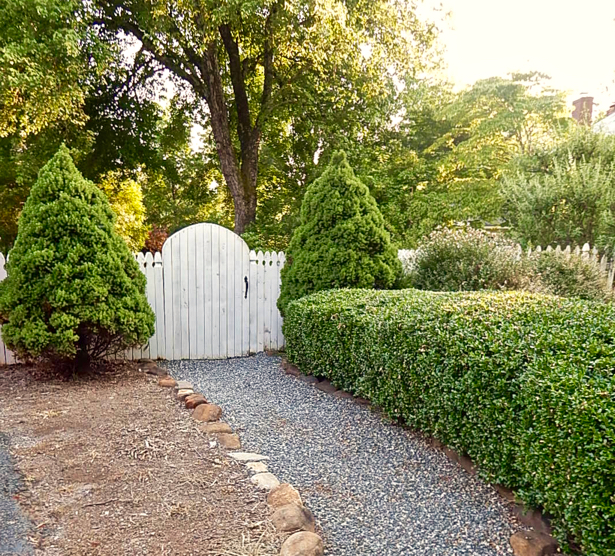 Proper etiquette had to be observed when paying a call. Twenty minutes was the maximum length of time proscribed for a visit, while invitation to a party or dinner dictated a visit within a week. Calling cards were coded messages with corners turned down to signal that a call had been paid in person or P.P.C might be written on the back to convey one was leaving town. Chapters are dedicated to the subject in works like the 1872 Ladies' Book of Etiquette or Emily Post's 1922 Etiquette in Society, in Business, in Politics and at Home.
For Austenites just think of that scene in Pride and Prejudice when Jane is slighted by Caroline Bingley. Jane is visiting London and pays a call on the Bingleys, but Caroline delays her reciprocal call. When she does finally visit the duration is so short and formal that Jane immediately knows Caroline does not wish to further the acquaintance.
Today, in our era of informality and workaholic habits, this custom has significantly declined, but it has not disappeared entirely. In the Carolina mountains and other areas of the South, paying calls is still an important social convention. On a recent trip home, my mother took me along on her round of social visits to neighbors and friends, and I was intrigued and delighted by the ritual involved. Sweet tea was readily poured. Porch swings swayed. Recently baked goods sampled.  I had forgotten how treasured this custom is.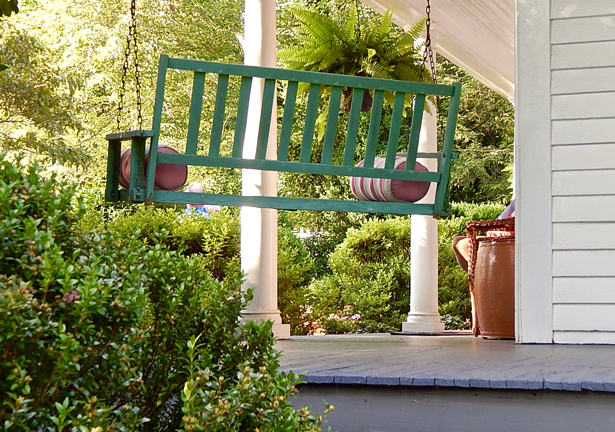 The visits were far less formal then Regency or Victorian era visits were. But there was a certain pattern to them – an etiquette that demanded following. In other words, there is an art to paying a call, and here are the rules:
The Art of Paying a Call in the South

Rule No. 1 Know Thy Friends' Habits
This is essential to catching your friend or neighbor at home or not at home depending on the nature of the call you wish to make. If one wishes to merely drop off something like a jar of the latest batch of pickled vegetables, one may find it easier to do so when the friend is away — simply leaving the mason jar with a note on the porch. But if one is looking for a long visit and lively chat, well then stave off disappointment by visiting when you can count on their availability (see Rule No. 2).
Rule No. 2 Calling Ahead is Rarely Necessary
Caveat 1 – Thy friend's habits are unpredictable
Caveat 2 – It is absolutely essential that in person contact be made and a mutually amiable time be set.
Caveat 3 – There has been a tragedy or illness in the family.
Rule No. 3 Choose the Time of Day Wisely
No one likes to be interrupted at their breakfast or during the dinner hour. The mid –morning hours and the mid-afternoon hours are prime visiting times. However, rule No. 3 is always subject to Rule No. 1.
Rule No. 4 Never go Empty Handed
This does not mean one must always take a gift. It's about sharing of thy self, so you should always have some bit of news or gossip to impart. Though, if so inclined, a small token of friendship is rarely unwelcome be it a recently picked bouquet of flowers or that jar of pickled vegetables.
Rule No. 5 Acceptance of Refreshments is Ultimately Mandatory
One must always accept refreshment but only after an earnest effort of protest is made. Use phrases like… "No, please don't go to any trouble," or "No, no that's not necessary, I've just eaten." Then upon thy hostess/host's firm persuasion to the contrary, follow up with "if you insist, you really do make the most delightful [insert correct delicacy here]" or an "alright, you've convinced me."
These protestations or acceptances must be said with the perfect blend of reticence and sincerity. After enjoying said refreshment, see Rule No. 8.
Rule No. 6 Remark upon the Holy Trinity of Topics: Health, Weather, Relations
Other topics of conversation and the depths delved into depend entirely on Rule No. 7
Rule No. 7 Respect the Relationship's Degree of Intimacy
This rule dictates a number of behaviors and expectations when paying a call.  In particular, Rules No. 2, 4, and 6, as well as one's attire and the length of stay are affected.
Rule No. 8 Sincere Compliments Must be Paid
Everyone likes to receive little attentions and gratitude. One should be ready to compliment a new hair-do, a beautiful flower bed, or those delightful refreshments.
Rule No. 9 Observe Appropriate Occasions
Certain events warrant the paying of a call: marriage, birth of a baby, serious illness, and death in the family.
Rule No. 10 Know When to Take One's Leave
Do not overstay one's welcome. Visits should last around a half hour. When saying goodbye be sure to thank the hostess/host and ply them for a reciprocal visit to be paid soon.
No calling cards were left. Tea wasn't served in Limoges, and most of these Southerners couldn't set aside several hours to be "at home" to visitors, but paying a call is not a long dead custom. In fact, it thrives in the South and many bucolic settings across the nation where neighbors play an important part in the social fabric, the sense of community is strong, and the pace of life is a bit slower.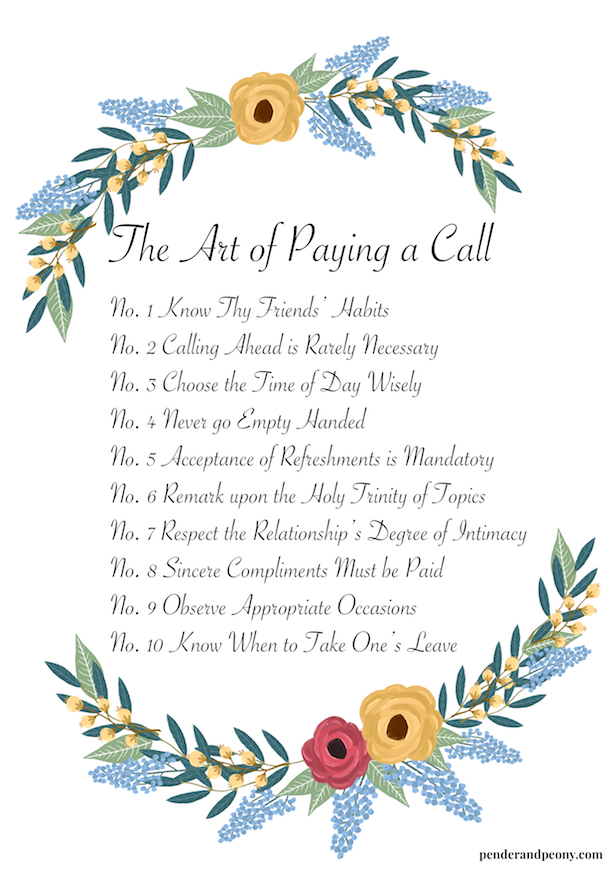 Partying at Inspire Me Tuesday.