Decorating for the 4th of July calls for a patriotic tablescape that indulges in RED, WHITE, and BLUE!!! To ground my table setting I laid a classic white table linen down and then layered a blue and white runner across. Since the color scheme is so classic, I decided to mix it up with some fun patterns and varied textures. I choose polka-dot red entrée plates and gold and white striped napkins to play off the stars and bars of the flags. Both the plates and napkins are paper. This is a picnic! I'll save the china for later.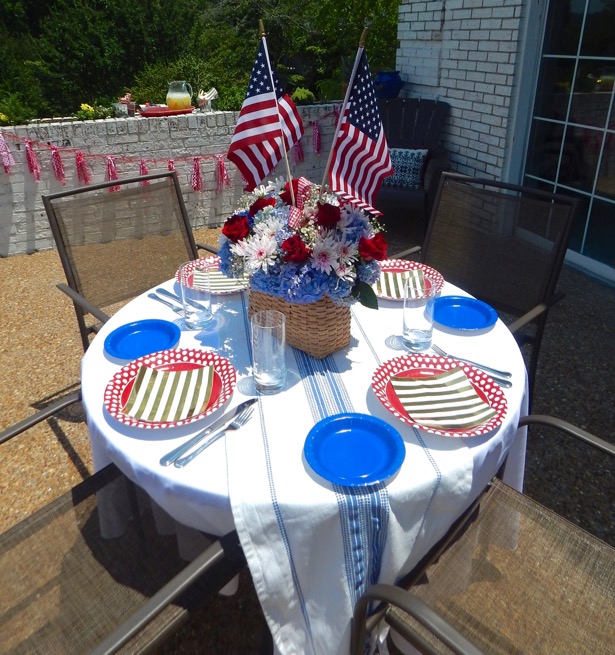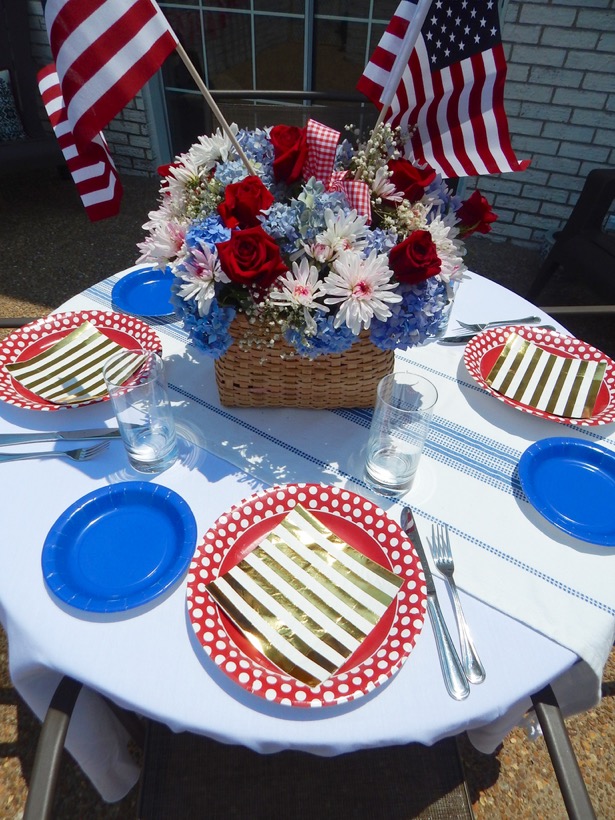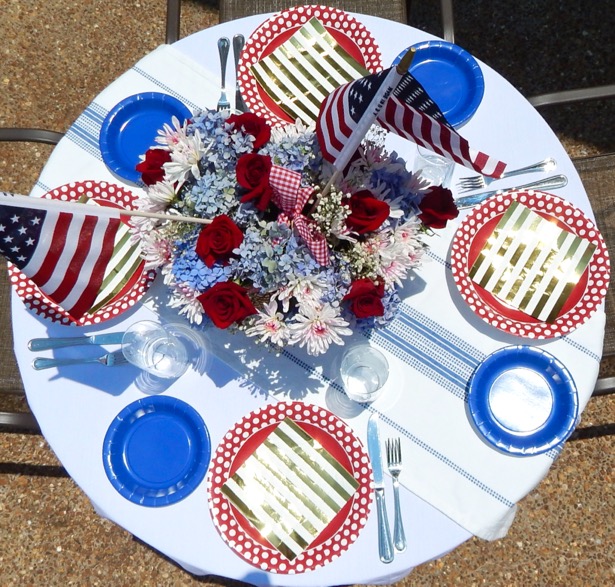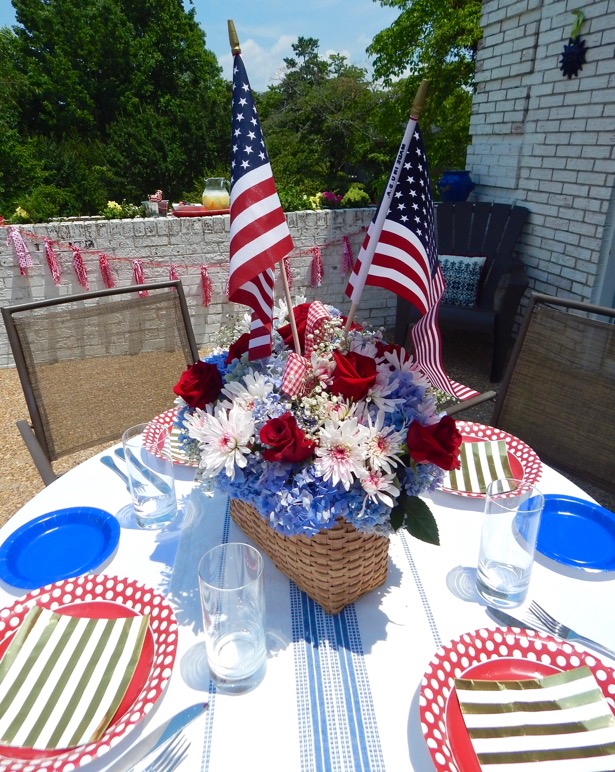 The Centerpiece
For the centerpiece container, I used a hand-woven basket that my great-grandmother made. This added some interesting texture to the table and makes the patriotic tablescape more casual and "picnic-esque." I filled the basket with red roses, white daisies, and blue hydrangeas (from my garden) then stuck in two small American flags. This patriotic tablescape really is all about the centerpiece!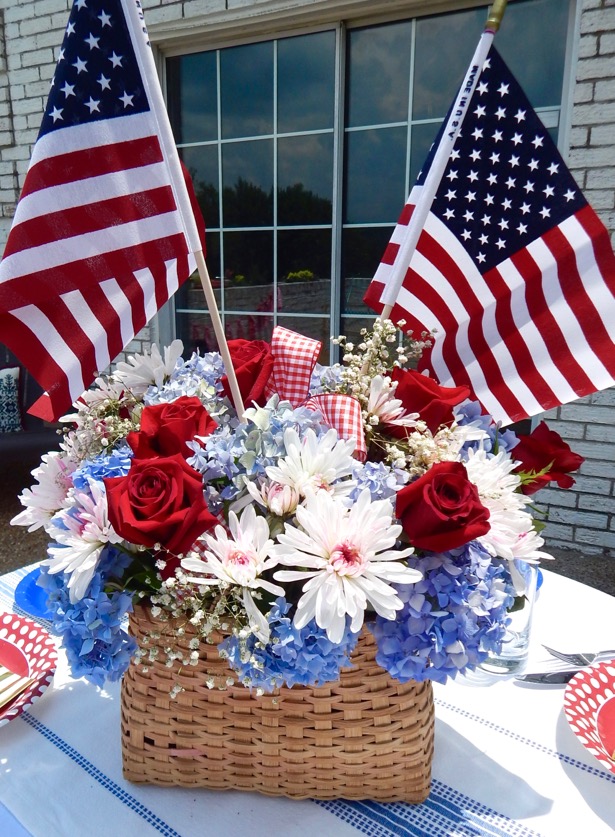 Red and White Tassel Garland
Off to the side of my table, I set up the drink stand, and you can see the tassel garland I made earlier in the week. I'm so happy with how it turned out! Be sure to check out the post on how to make it.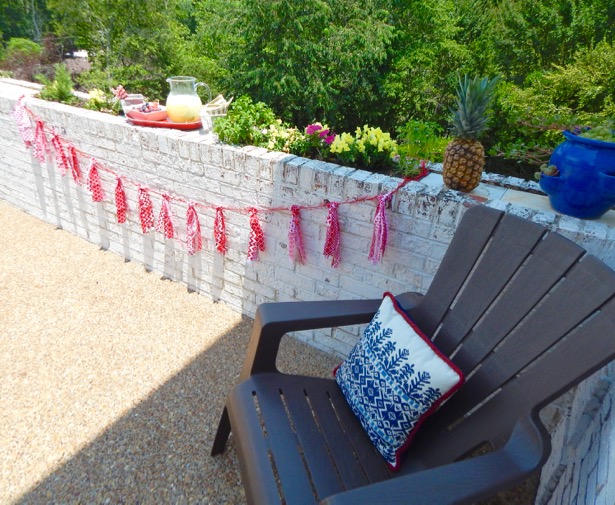 Henry was prancing around my feet the whole time I was laying out the table. He even got up on the chair and started barking at me. Well, it really wasn't so much of a bark as it was this cute chirpy, growling sound he makes. I think he was trying to say: