4th of July Decorations: How To
Instead of buying your 4th of July decorations this year make them!
Ribbon Flags
I've seen a couple of these ribbon flags on Pinterest and decided to try my hand at one. I used a blue bandana for the star field and red and white ribbon for the bars. They turned out pretty spectacular if I do say so myself! I love the folksy feel of these flags for 4th of July decorations.
What you'll need:
Several yards of varied white and red ribbon ( you can also use scrap fabric cut into strips)
1 dowel – medium/purple size
1 blue bandana
Needle and thread
Fabric glue or hot glue
Scissors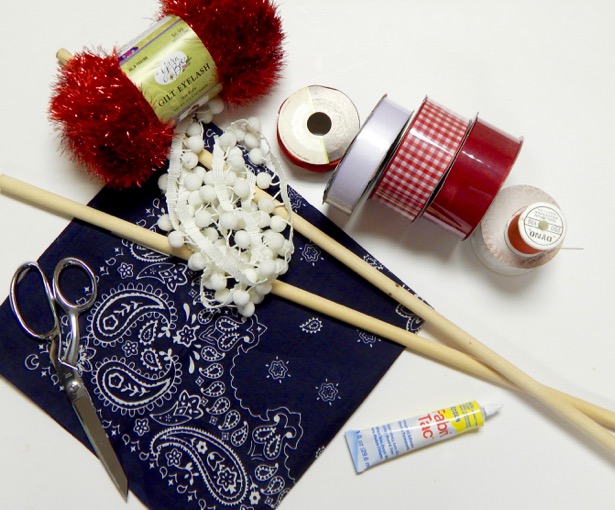 Steps:
Cut dowel in half.
Cut bandana into 2 10" x 12" sections. Hem cut edges either with basting stich or fold and glue down.
Glue 1 bandana section to each dowel, leaving a 1/2" or so at end for hanging string. I started using fabric glue with this project, but switched over to hot glue because it was just too messy and stayed tacky too long.
Lay out your ribbon or fabric strips, alternating between red and white for 13 total. I made my bars attached to the blue field 19" and those attached to the dowel 32" long, but you could make them longer for a larger or more dramatic flag.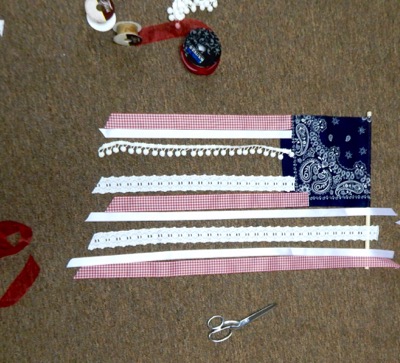 Sew or glue the shorter bars (19") to bottom of blue bandana. I pinned mine in place and then ran a basting stitch across.
Tie remaining 32" bars to dowel using a double knot.
Tie hanging string to both ends of the dowel.
Voila You Are Done!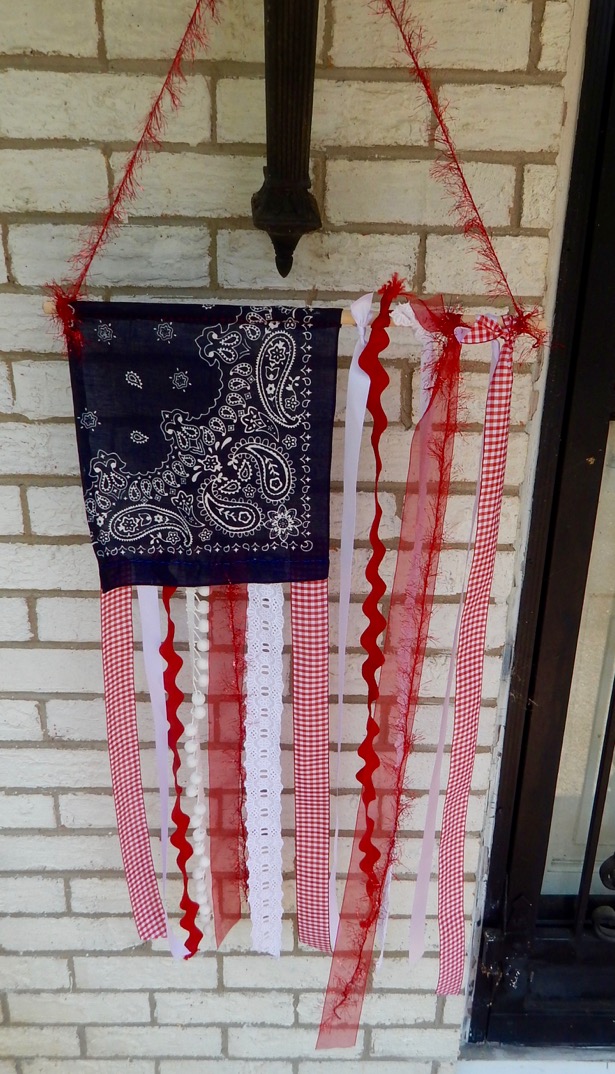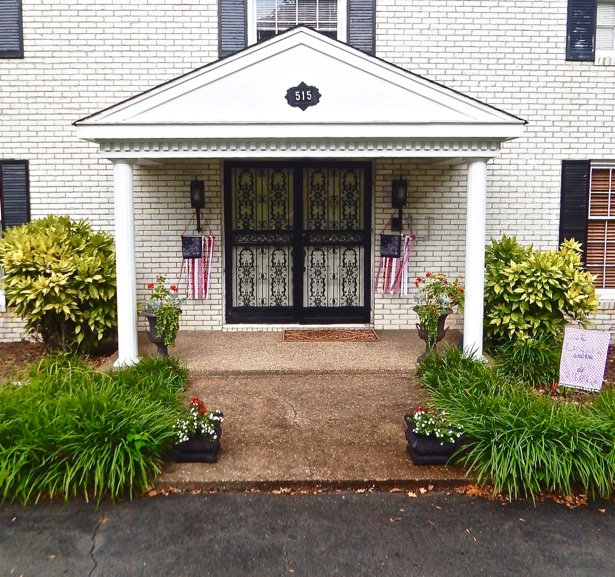 ---
Red and White Tassel Garland
This kind of tassel garland has gotten so popular. You can find it pre-made in a lot of craft stores, but it is so easy to make you should try it for your 4th of July decorations. This garland is also a great use of scrap fabric you have lying around.
What you'll need:
Red and white scrap fabric about 3 -4 yards in total (You could add blue, if you have it — but the red and white is perfect for Valentine's Day, so I am going to make this garland multi-task.)
Long string or ribbon ( I used the knitting yarn I picked up for the ribbon flags)
Scissors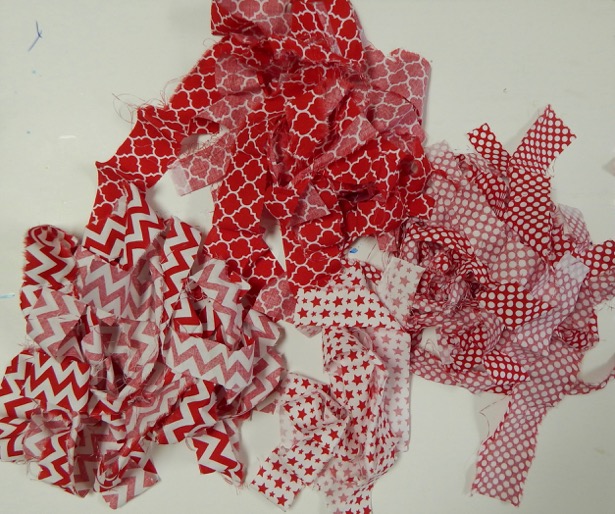 Steps:
Cut your scrap fabric into various size strips about 1" or 2" wide. An easy way to do this is cut each side of the fabric and then tear it apart along those cuts. This will give you the frayed edge look.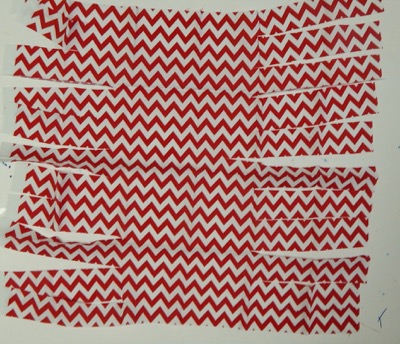 Measure out your string for the garland length ( mine is 3 ½ yards) then tie it to 2 different points.
Gather 3 or 4 strips for each tassel. I alternated between 3 and 4 strips every tassel or so.
Fold them in half and put the top of the loop behind your garland string then fold that loop over the garland string and pull the ends of the tassel through it.
Push and pull the knot until it is secure but moveable along the string.
Repeat steps 3 through 5 until you have your desired number of tassels ( I had 3 18" x 24" sections of scrap fabric, which ended up making 14 tassels).
String up and enjoy!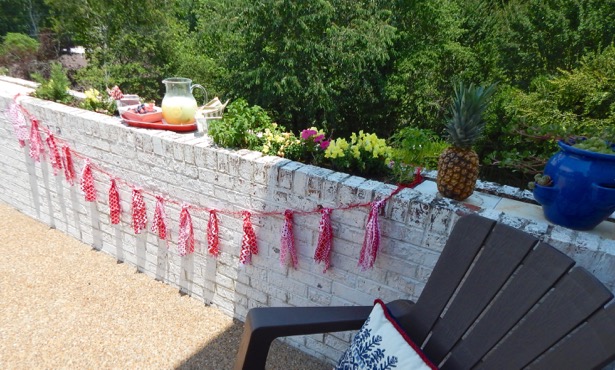 Have you tried making either of these crafts for the 4th of July? I would love to hear how it went for you!