My 5 go-to sources for Grandmillennial fabrics at budget friendly prices.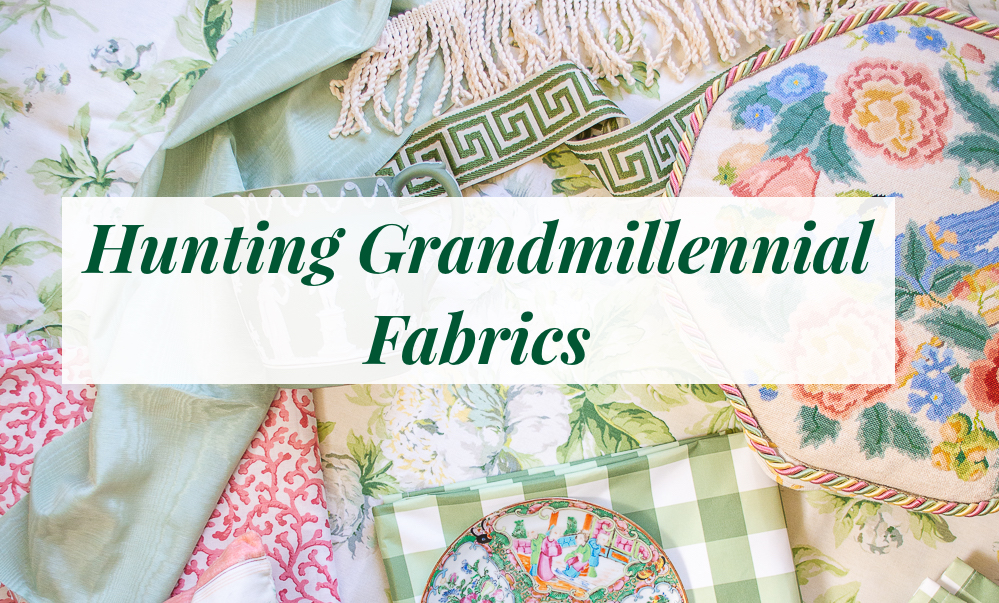 After my pattern play post last week, I received a number of questions about where I shop for fabrics, especially pretty chintz and other traditional patterns. I thought I would share my 5 favorites with you today!
All of these sources are open to the public, and you don't need to be a designer to order. The last are my two favorite local stores that I frequent when hunting fabrics.
Of course, y'all know that I also regularly hunt for traditional fabrics at thrifts, consignments, and estate sales. So don't ignore those sources!