The Easiest "Tastes like Fall in a Glass" Mimosa
An easy peasy apple cider mimosa that you'll be making all autumn long!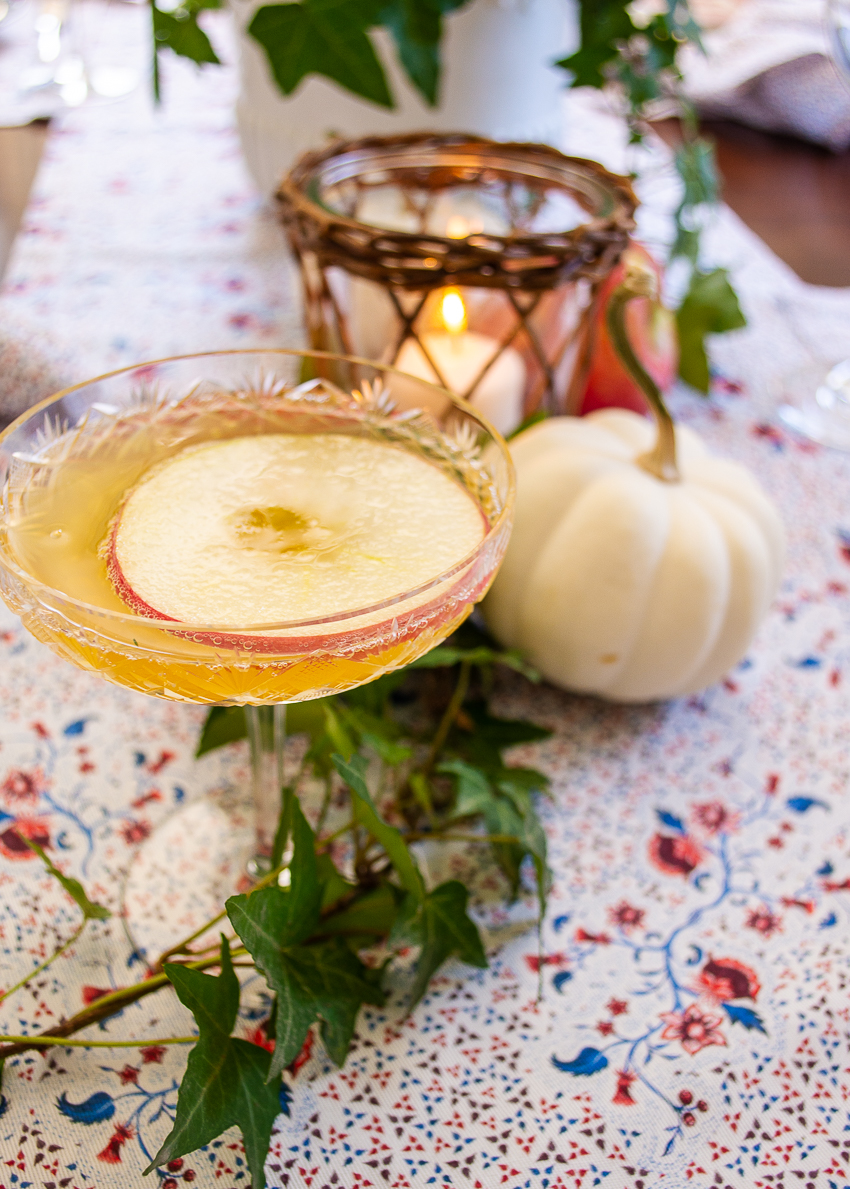 Happy October Friends!
Do you like mimosas? Do you like apples? Do you like easy?
YES! YES! & YES!
Then do yourself a favor pop in to your local grocery and grab 3 ingredients:
Fresh Apples
Apple Cider
& A Sweet Bubbly Wine – like Cava, Prosecco or even a Moscato d'Asti
When you get home pull out your favorite champagne coupe or flute. Pour in 1 part cider to 1 part bubbly. Slice up an apple for garnish, and take a delightful bubbly sip of fall in a glass!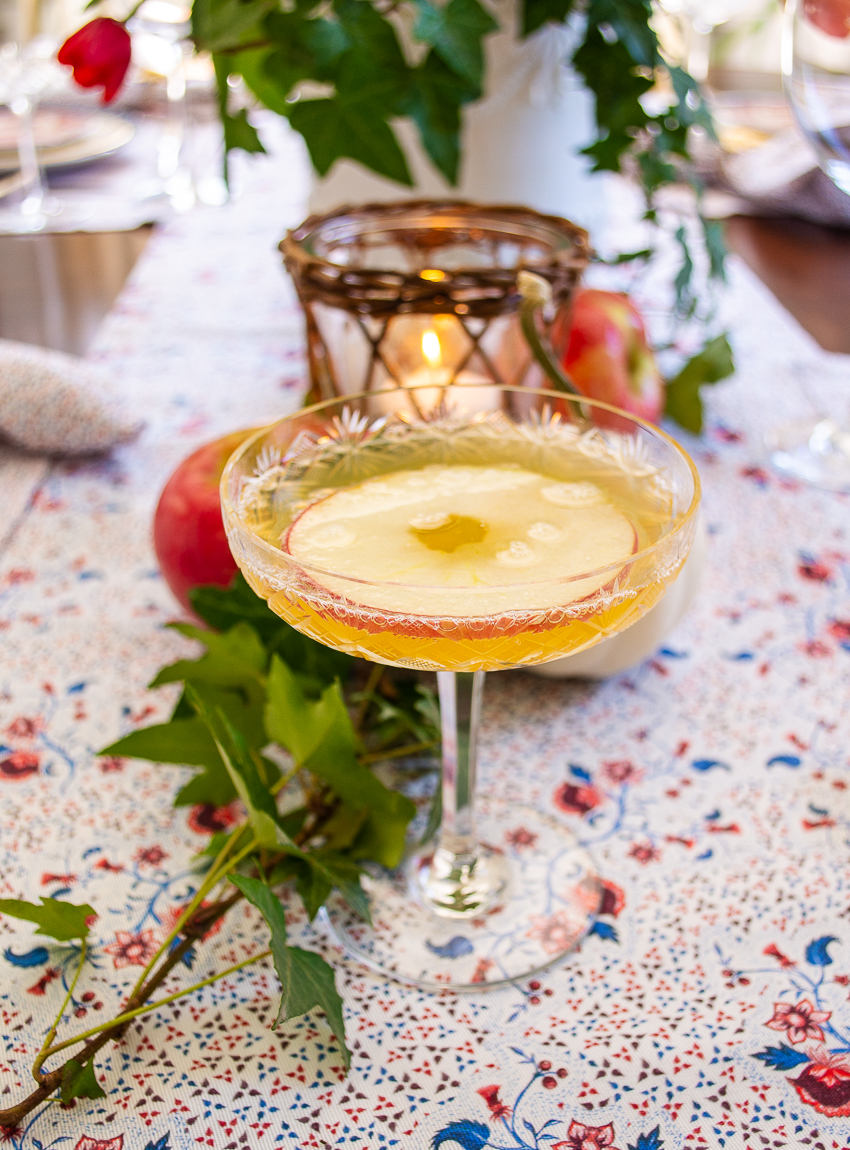 You won't be disappointed in this simple apple cider mimosa! If you are feeling more adventurous coat the rim in brown sugar or a sugar/spice mix for that extra sophisticated touch.
Looking for more fall entertaining and menu ideas? Head over to this post for a fall dinner party menu!
Cheers!