Autumn decor inspiration for the grandmillennial, showcasing the antiques, decor, tableware, and fashion I'm loving for fall!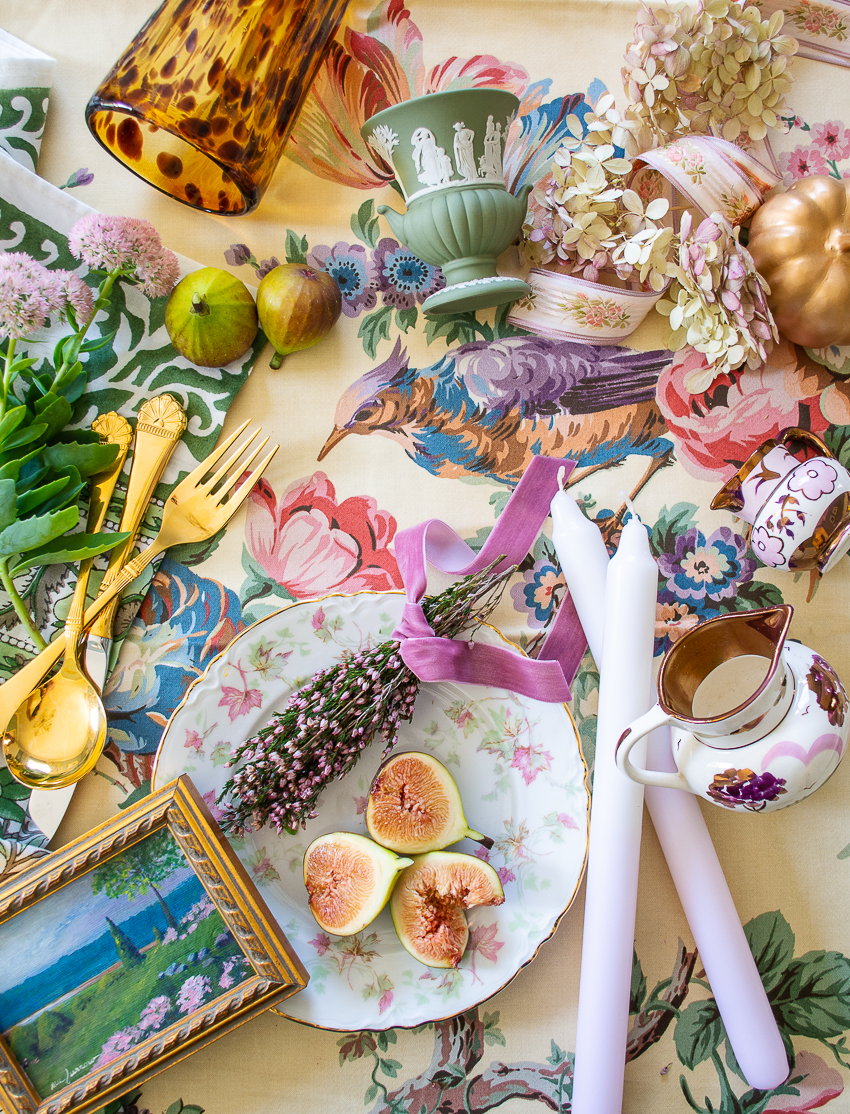 Delicious autumn! My very soul is wedded to it, and if I were a bird I would fly about the earth seeking the successive autumns. ~ George Eliot
Delicious autumn! DELICIOUS AUTUMN!
Isn't that just the perfect way to think about the fall season that is upon us? From the richly colored hues on the trees to the yummy scents and tastes of cinnamon, apple, brown sugar, fig, and pumpkin spice — autumn is filled with deliciousness!
Fall just saturates me with warmth and happiness. I look forward to cool crisp mornings…the donning of wooly sweaters…hot cups of tea…frosted windows…and bright buttery leaves.
Last year I had the brilliant idea to encapsulate my fall inspiration in a flat lay, gathering up all the textures, patterns, colors, and motifs that spoke to me of the coming season and arranging them in a pleasing sprawl. This year I couldn't wait to do the same: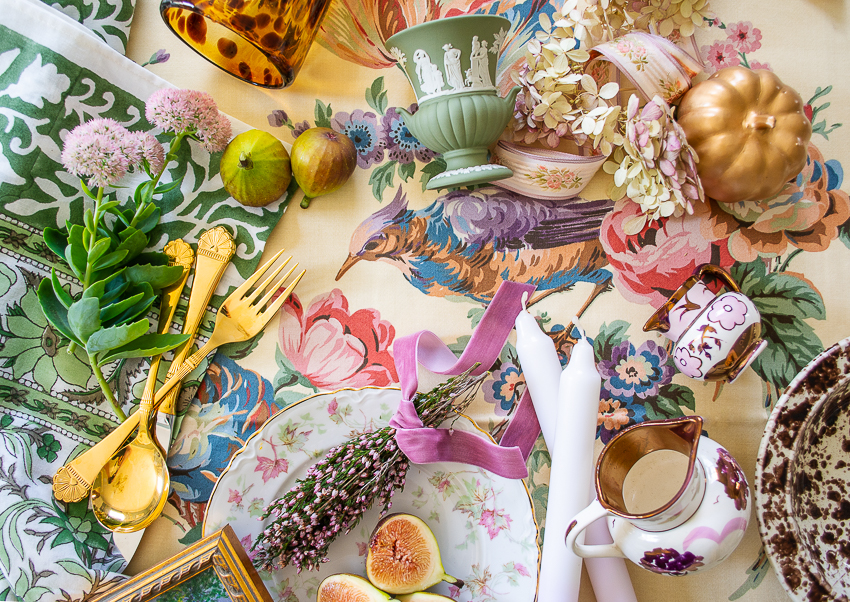 As I hunt for antiques and vintage finds to stock the P&P Curio shop all year long, I am always looking for special fall pieces that echo the autumnal mood. I horde these little treasures away in boxes and am eagerly pulling them out now to oooo….and coooo…over.
This autumn I am enamored by the following hues: lavender rose, sage green, bronzed copper, and buttery yellow.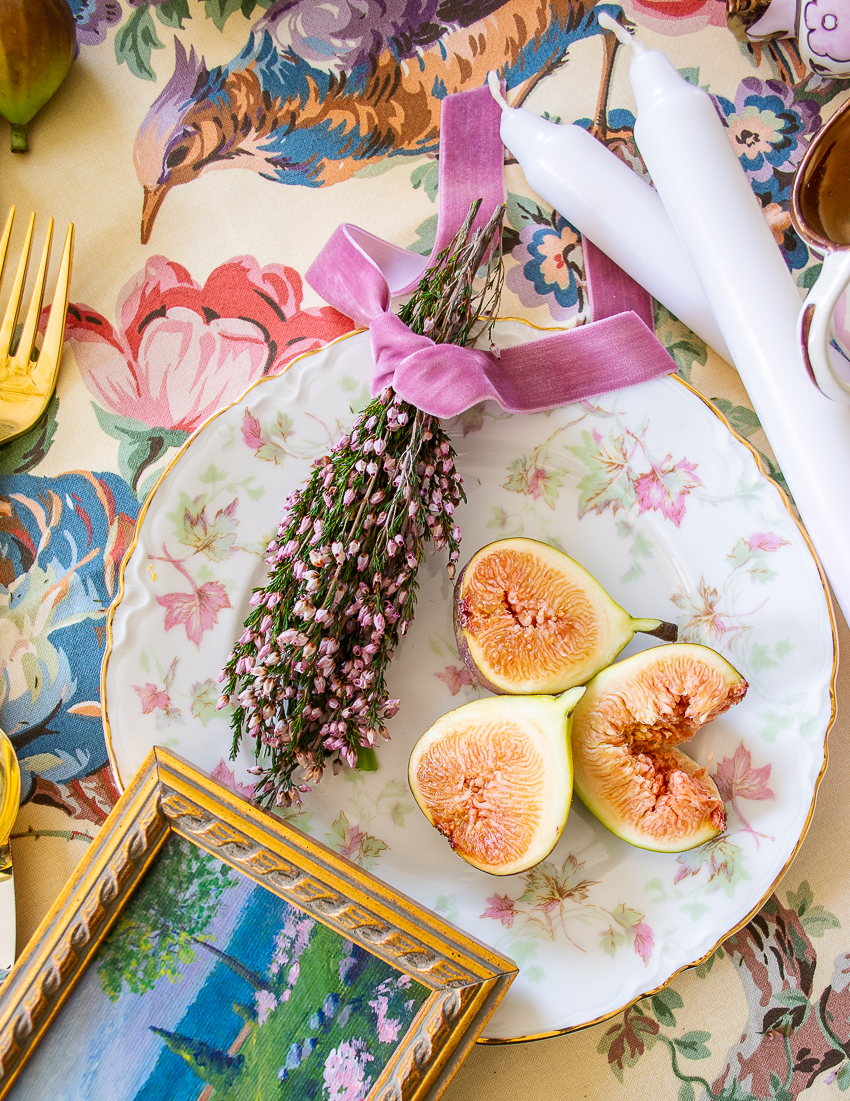 I am smitten with green Jasperware from Wedgwood, velvety brown spatterware pottery, French silk ribbons, dip-dyed candles, harvest and hunting themed toiles, and copper lustre.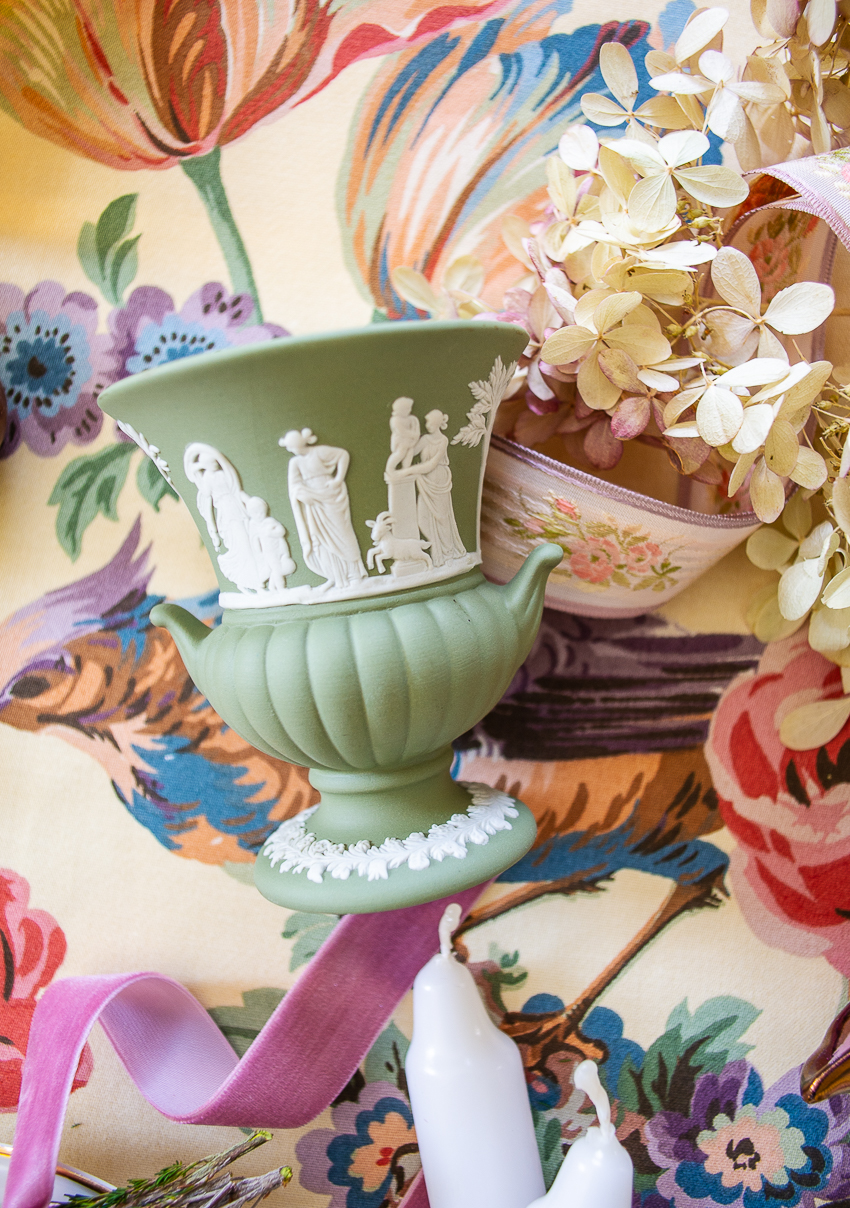 My goal with this flat lay is to provide inspiration for you and me, and to direct my decorating for the season. It helps me to see all of this delicious autumn decor together and play with the colors, textures, and patterns. If any of these elements speak to you, be sure to check out this pink and green fall table, and stay tuned for more in the coming weeks. Don't miss the flash sales on my Instagram Thursday evenings at 8PM EST because I will definitely be sharing the bounty.
If you just can't wait to start shopping for autumn, here's some lovelies I've discovered around the web:
click on an image below to shop these finds