A new season is beginning! Feel energized by my fall-spiration mood board to decorate and dress for the autumn ahead!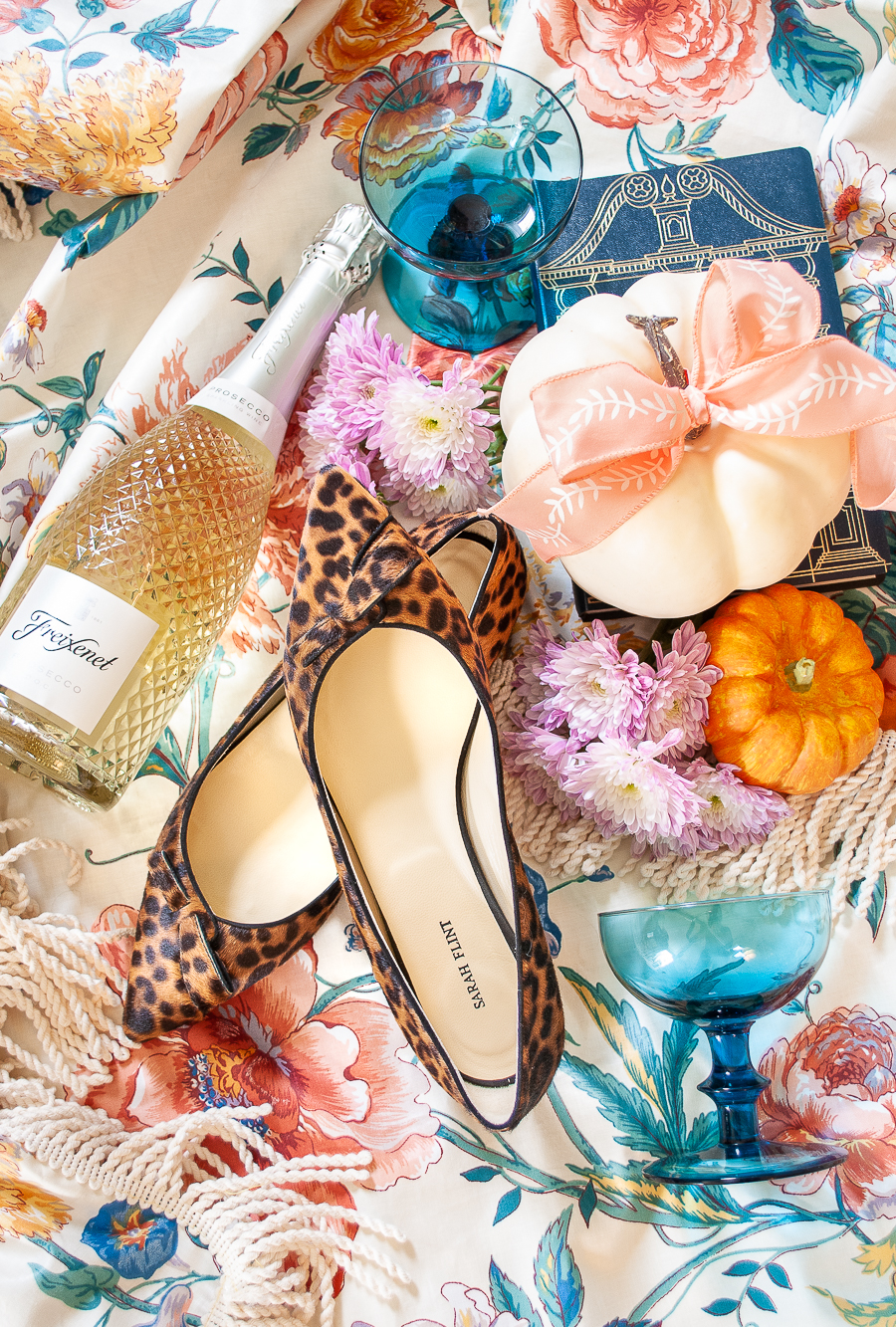 I love fall, and I always start thinking about it and how I will decorate my home for the season long before summer is over. This year inspiration didn't come right away. Maybe it's this crazy, mixed up world we are living in or I've simply been too busy, but until last week, I didn't know what I was going to do for my home or for the blog.
While that's not a huge problem in the normal scheme of things. For a blogger who has to generate content a bit ahead of the season, it was starting to stress me.
Then a fortuitous stop at one of my favorite thrift shops wielded this gorgeous vintage chintz fabric, and all of a sudden I could see it. The colors just spoke to me, and they said….AUTUMN!
The teal mixed with the dusky coral paired with the buttery yellow and then the sage green…oh! It is just too perfect. I knew right away this was the basis for my autumn table.
Then I kept eyeing these leopard flats from my new favorite shoe designer Sarah Flint, and thinking how perfect leopard print is for fall. I love the rich colors and texture of the haircalf Natalie. When juxtaposed with this vintage chintz the two really sing.
Below are the products, styles, fashions, and home decor I'm eyeing as further inspiration for fall. Check back for my autumn tablescape and to see how these flats look in an outfit!
Don't forget I've got a $50 off code for Sarah Flint shoes, and this week all the Natalies are on sale.
Fall Inspiration or Fall-spiration
Click on a photo to shop.