A Hostess Caftan for the Holidays
Entertaining at home for the holidays? Throw on a fab caftan for just the right mix of casual chic and comfort!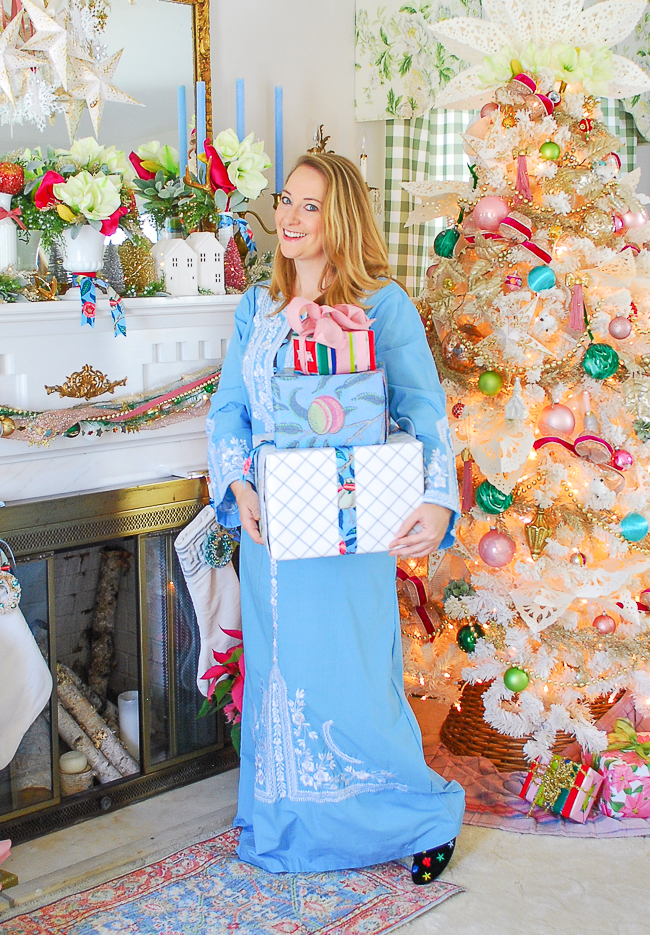 Comfort and style don't have to be at odds! There is something to spice up leisure-wear, and no it's not leggings. Whether you are going for the 60's glam vibe or boho-chic the caftan is a classic garment both comfortable and elegant — perfect for entertaining at home.
From Liz Taylor to Grace Kelly and Lee Radziwill to Patricia Altschul, the caftan has been a mainstay of sophisticated women's closets in the West since Dior introduced the caftan coat in the 1950's and Diana Vreeland insisted these gowns were "fashionable for the beautiful people."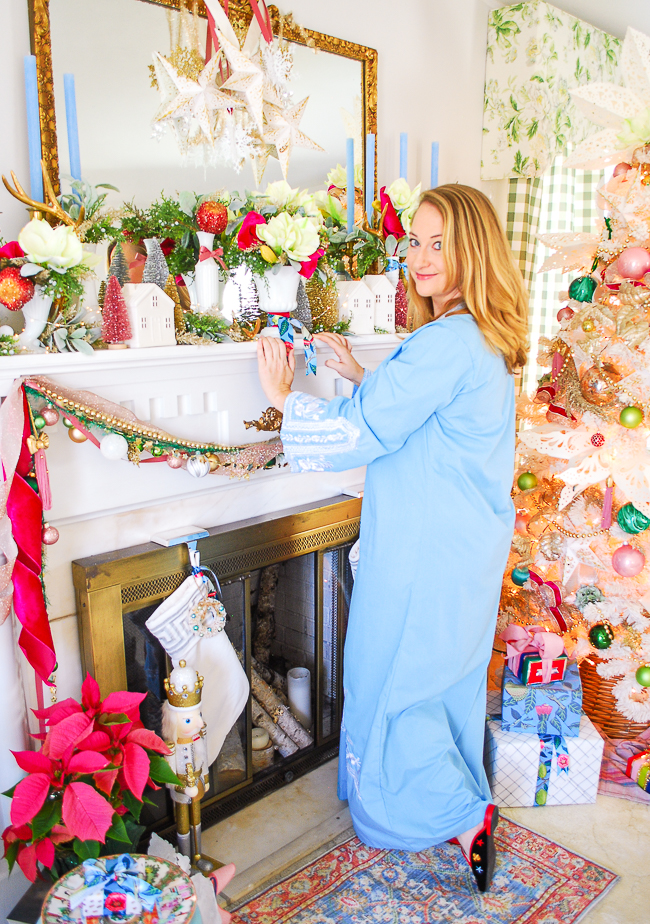 Borrowing from Elsa Schiaparelli's silky PJ sets with elegant robes from the 20's, Oscar de la Renta made the caftan de regular for the hostess with the mostest! Learn more about the history of the caftan and high fashion here.
Aside from the comfortability of this garment, its versatility is what gives it staying power. Basically a swath of fabric with three holes, the caftan can be made in endless fabrics although the more diaphanous the better. It can be bedecked with beads and embroidery or all about the drape of fabric. You can dress it up or down.
And for those of you tweaking your nose at the supposed frumpiness of said caftan, let me remind you that Liz Taylor never looked anything but sensual in hers. The caftan offers coverage and concealment as well as sinuous lines and mystery!
I plan on rocking the caftan all holiday season both for casual leisure and holiday entertaining. My favorites are this Middle Eastern looking blue embroidered version I picked up while thrifting and a 80's Oscar de la Renta floral number I snagged from my mother's closet.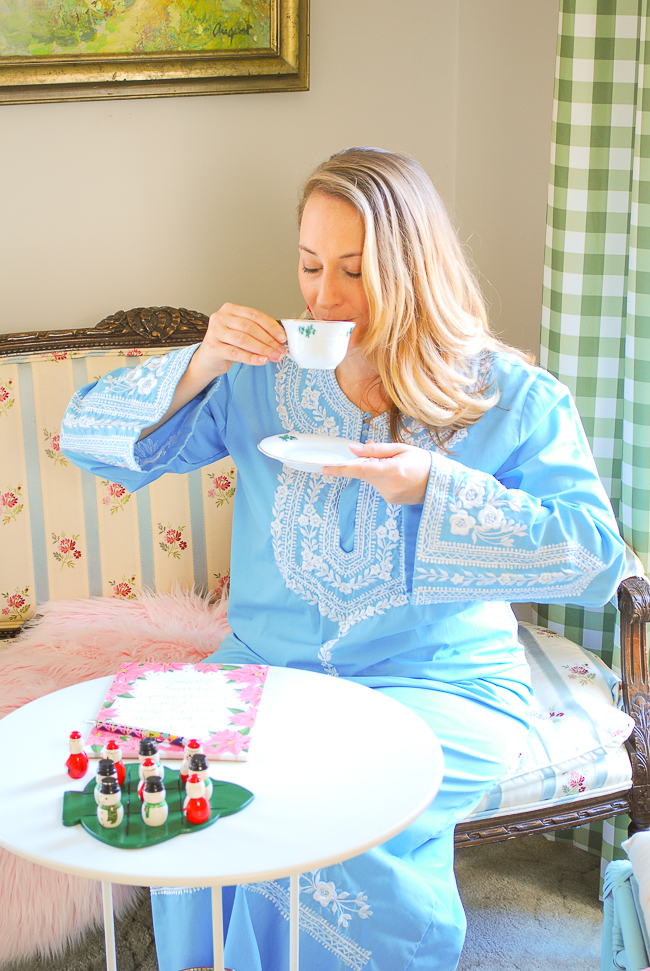 You can get a similar look with this blue version. I am also loving this green sari caftan and this red stunner with fur trim at the sleeves! Every great caftan also needs a fab pair of slippers. Mine are Jon Josef.
More Vintage Caftans:
And if you can't stand the thought of wearing someone else's clothes, here are some modern takes:
Fab Slippers: