10 Novels for the Rosy Romantic
Looking for timeless love stories where the heroines are intelligent, capable, and winsome and the heros are strong, irresistible, and kind…where despite trials and tribulations a happy ending is ensured? Well, then you need to check out these 10 novels for the rosy romantic!
Love is in the air…with Valentine's day right around the corner and spring slipping in tis the season for romance and flirtatious affection. With that in mind, I thought I would share my 10 favorite love stories. I'm a bit of a romantic at heart, and I much prefer to read love stories to anything else in all honesty.
So let's head to a favored coffee shop with romance in hand and while away the afternoon enjoying a sweet love story or two!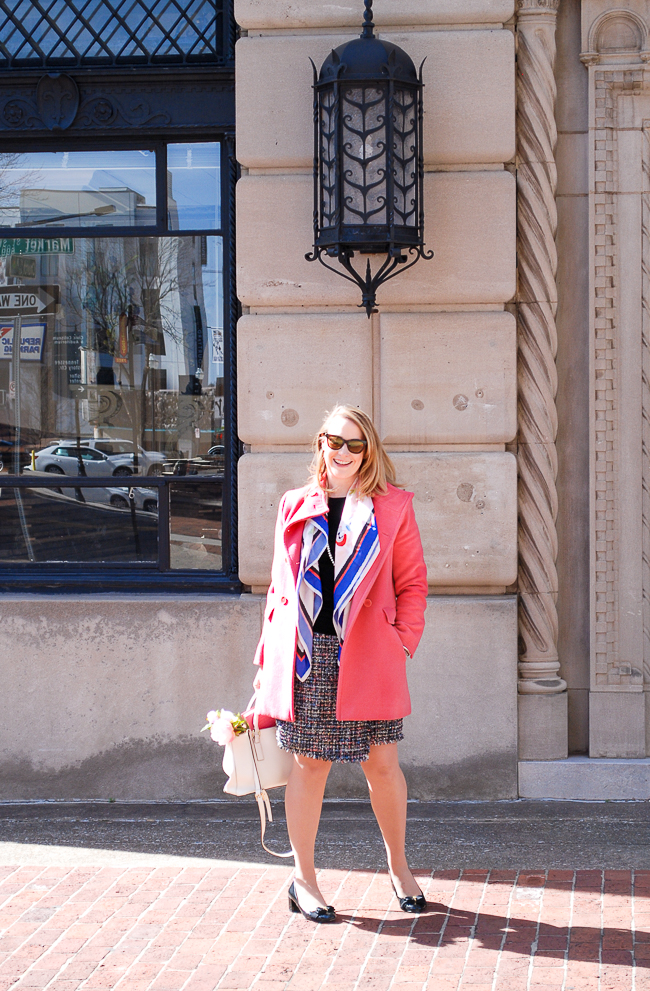 10 Novels for the Rosy Romantic:
I don't think there is anything hopeless about being a romantic!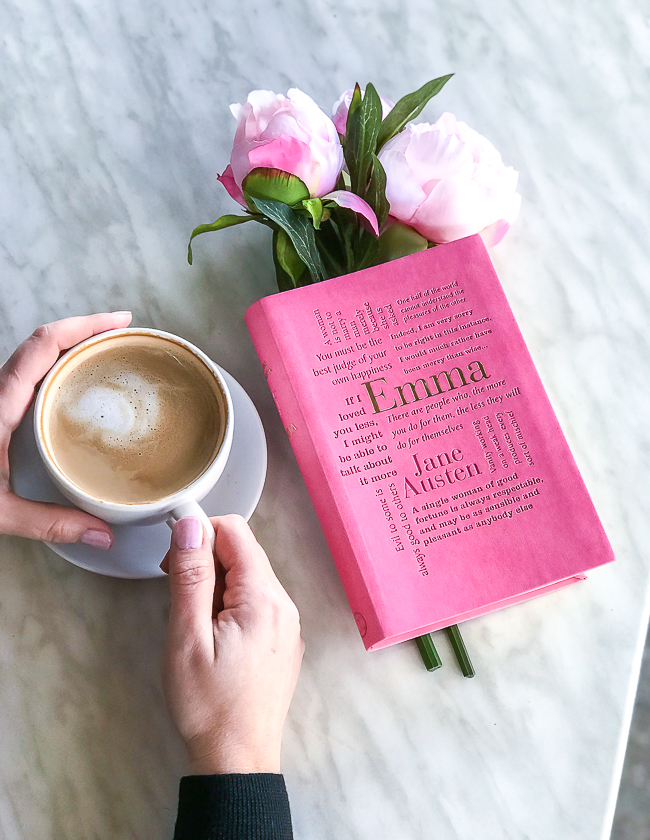 *Affiliate links included.*
No 1. Emma by Jane Austen
For those who know me well or have been reading this blog since the beginning, you already knew this had to pop up as number one on my list of 10 novels for the rosy romantic!
Emma is witty, charming, amusing, and tender (both book and character). I love the way Austen portrays Emma in a serious but flippant way. She makes us love Emma but also we see her foibles, her follies, her vanity and blunders.
Then there is the romance between Emma and Mr. Knightly…swoon! When he says, "If I loved you less, I might be able to talk about it more," my heart just melts!
Emma will always be my favorite Austen, but Pride and Prejudice is a close second. Elizabeth's wit and vivacity are captivating, and what's not to love about Mr. Darcy's about-face?
If you are not familiar with Outlander, you simply must have been living under a rock! It is a historical-time travel adventure centered around the passionate love of Claire and Jamie. If you like burly kilt wearing Scots and strong willed lassies who brave war, uncharted lands, and time for love, this series is for you!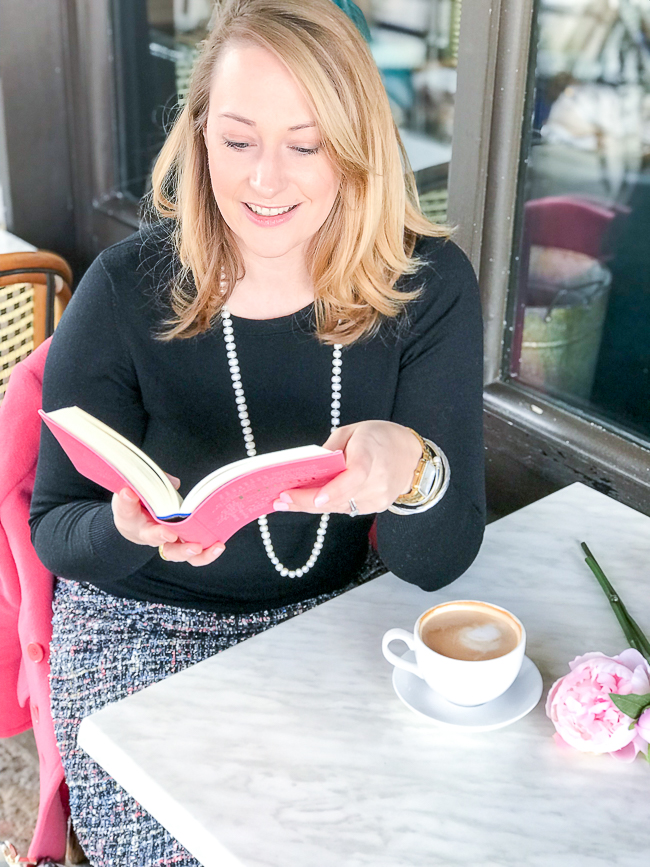 Want the Canterbury Classics Word Cloud edition of Emma? Go here! I bought it as part of a set here with several other Jane Austen novels, Little Women, and Anne of Green Gables! Totally dreamy grouping!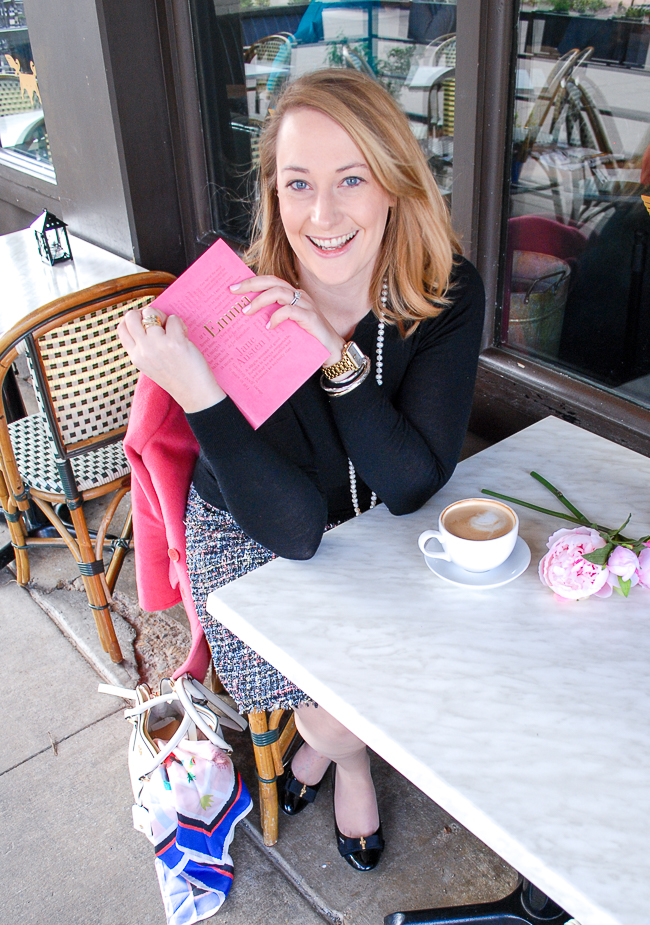 No 4. Little Women by Louisa May Alcott
This was my favorite book growing up, and the March girls still hold a special place in my heart. I always wanted Laurie to end up with Jo, however.
No 5. North & South by Elizabeth Gaskell
I was first introduced to the work of Elizabeth Gaskell in my college British History class. Thank you Dr. Wheeler-Barclay! This love story is a classic enemies to lovers tale all about misconceptions and prejudices set against industrializing Britain in the 19th century. One of my favorite love stories of all time!
If you are a lover of Jane Austen, try Elizabeth Gaskell's work. I know you will love it!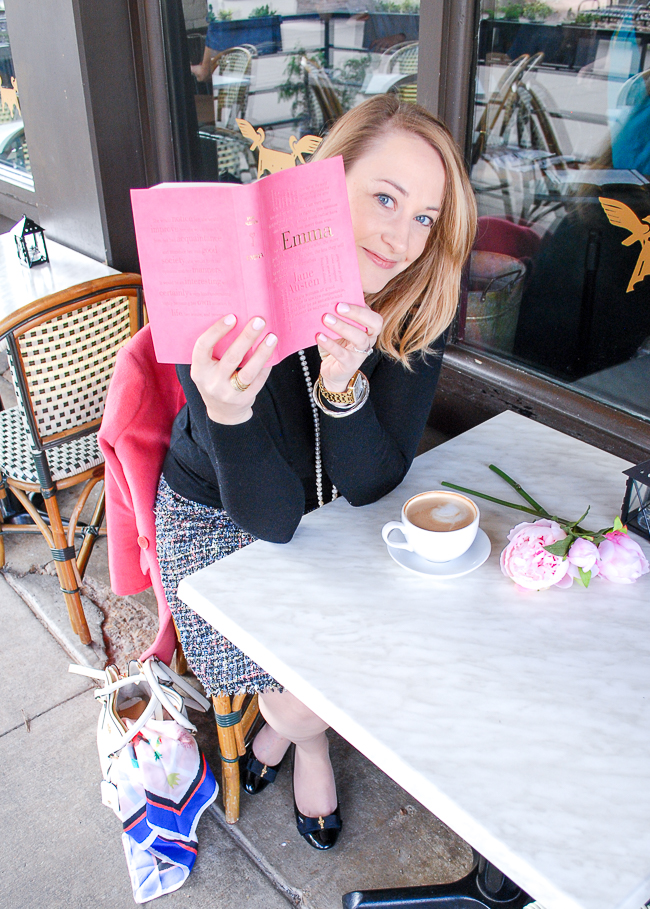 I love a good fantasy/supernatural novel, and Harkness has created a world to rival Anne Rice
with this tale of witches, vampires, and "others" full of historical detail and captivating passion.
If alchemy and mythology intrigue you, this novel will also delight you!
Y'all this novel is so good! So good! Set in Edwardian London, India is a recently graduated doctor who sets out to make a difference in the notoriously gritty and poor East End where she runs up against the dangerous and oh so swoon worthy crime lord Sid Malone. At first they are at constant odds and their love seems so impossible, but there is an HEA I promise.
Just talking about it makes me want to go back and re-read!
No. 8 on my 10 novels for the rosy romantic list is for fans of fantasy series who love soul mates and excellent character development! With fey, magic, political intrigue, and adventure this book fits the bill! A 5 book completed series that is sure to delight all you rosy romantics out there plus the first book is $1.99 on Kindle right now!
Romance isn't just about love between two people. It first starts with love and acceptance of oneself. You are probably familiar with the story line here, but I love the search for self, love, and peace set against this travel narrative.
No 10. The Turncoat by Donna Thorland
Lovers on opposite sides of the American Revolution. This is a tale of desire, betrayal, politics, and honor. Plus Thorland gives us a testament to the female players in the Revolution.
Y'all this book is captivating in a stay up all night to finish way. It has drama and espionage as well as tons of historical detail plus the romance between Kate Grey and Lord Tremayne is smoldering.
---
I hope I've inspired you to read one of these 10 novels for the rosy romantic! Now, excuse me I've got some reading to do!