How to Prepare for Your Bridal Portraits
Don't make the same mistakes I did when getting my bridal portraits done! Here's what you need to know about the bridal photo shoot and how to be fully prepared.
Growing up your family photo wall was probably filled with quirky school pictures, travel snapshots, posed family portraits as well as images of joyous celebrations, and amongst those precious memories in gracefully styled poses with elegant trains and flowing veils stood your mother and maybe even your mother's mother in their wedding gowns.
As a little girl those photographs inspire a rush of imaginings about your wedding to your future husband: the glamorous gown, the fancy up-do, the stunning flowers, the romance. They link you to your parents life before you were born. They link you to your family history. They link you to the young woman your mother once was.
They are images of grace and glamor of a bygone era, and as a bride to be you can't wait to have your bridal portrait hung on that wall in a place of honor beside your mothers.
This is the worth of Southern bridal portraits: the lasting memory and the feminine bond.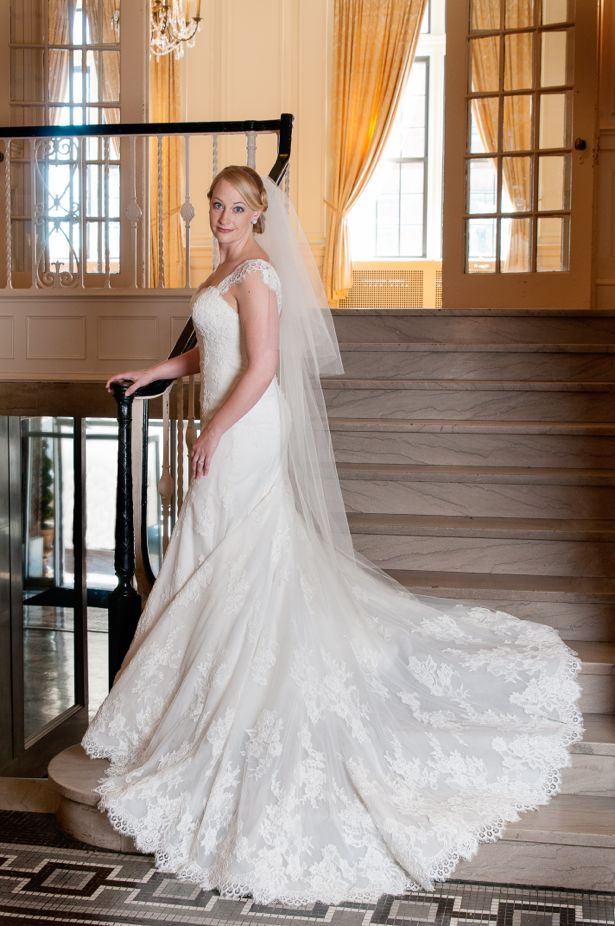 It is a dearly held Southern tradition to have your bridal portrait done in advance of the big day and to display it at the wedding reception. Not only is it a chance to do a test run of your makeup and hair, but it also allows you to take your time with the photo shoot and not rush through it on your wedding day. Many couples also choose to use the bridal portrait as the image for the formal wedding announcement, so you need that in advance of the wedding.
As important as the bridal portrait is, there does not seem to be enough emphasis on how to prepare for the shoot! In fact, I found myself largely unprepared for my bridal portrait and made some key mistakes, which I dearly regret to this day! First off, I met my photographers on my own, so I didn't have enough help getting dressed. Then I made the major mistake of doing my first experimentation of my hair and makeup with the salon that same day!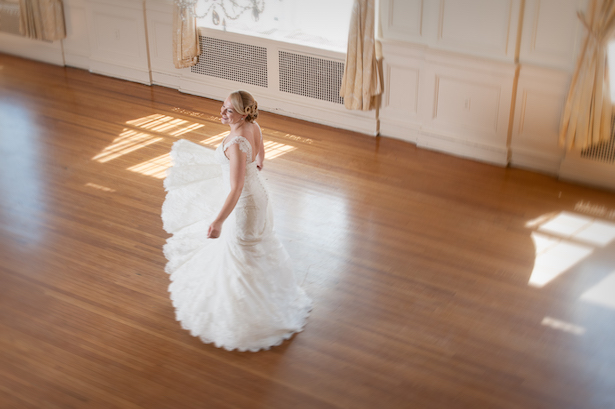 Guess what? I hated my hair and make-up but had no choice but to use it because my appointments with my photographer and venue were booked that afternoon. My hair fell down half-way through the shoot; my lip color looks beige brown, which is terrible on my skin tone; my dress was un-buttoned in the back; and I had no one who knew me there to help me pose!
It is somewhat of a miracle I ended up with a handful of stunning photos. I give full credit to my photographers, Chicks with Cameras, for making it work.
So lovely peonies, learn from my mistakes! I'm writing this post to give you loads of advice and help preparing for your bridal photo shoot! I want you to have the bridal portraits of your dreams that you can hang beside your mother's and grandmother's photographs with joy and pride.
Here's how to prepare for your bridal portraits:
First The Donts
Don't Do It Alone
Take your maid of honor or your mother or your sister or all three! You will need help getting into your dress, zipping up, and doing all the buttons, etc. You will also need their support posing and checking all the details that are important to you.
Dont Do Your First Hair and Makeup Trial that Same Day
This was definitely my biggest mistake! I really didn't think it through very well because I felt so confident in my hairdresser and salon. But after an hour and a half of testing styles, I learned my hairdresser was very skilled at cutting but not up-dos! I have surprisingly thick hair and it was really hard to secure in the low chignon I wanted, so it actually fell apart about half-way through my bridal portrait shoot.
It may seem like a frivolous waste of money, but spend it on an up-do consultation/experimentation session with your hairdresser days in advance of your photo shoot. Then have it done again for the shoot.
Bridal Photo Shoot basics
Book a Venue
Book a venue, whether it is the same as your wedding location or not, for your bridal portraits well in advance. You will want to consider the time of day (remember early morning and late afternoon are the "golden hours") and the amount of natural light available if it is inside. If the venue is an event space, be prepared to schedule during the week as evenings and weekends are probably booked or would cost more.
My reception venue included a bridal photo shoot as part of the package, so I didn't have to pay on top of our rental fees. Be sure to consider this feature when selecting your wedding location.
Posing, Style & Ideal Images
Discuss in advance with your photographer how you want your bridal portraits to look, the mood you want to capture, and any particular poses you want to try. Share some example photographs of your ideal portraits with your photographer, so they know exactly what you are envisioning. You can even start a Pinterest board and collaborate with your photographer!
Be sure to try natural poses as if you are getting ready on the big day like putting in your earrings or applying lipstick. These photos will feel softer and genuine, so that not all your images are posed.
Think Through Props
Depending on the style and look you want your bridal portraits to have, you may want to consider adding props to your shoot. Of course a floral bouquet is expected, but other fun and artsy props include giant balloons, a parasol, vanity and makeup items, pretty signs, antique furniture, and/or candles. Check with your photographer and venue they may already have props for you to use!
Bridal Beauty & The Gown
Finalize Your Dress & Fittings
Obviously, you must have your wedding dress to do your portraits, but the key here is that you are finished with your fittings, which often take several weeks and multiple trips to the bridal salon. So you need to plan your bridal photos in concert with the salon and when they can have your dress ready. Also be sure to try out your undergarments and shoes!
You may want to consider how the train of your dress bustles in the back, and think about whether you want pictures of the dress both ways.
Depending on the location of your photo shoot, you may need to get your dress cleaned afterwards, so be sure to inspect it for any staining!
Pick Your Accessories
While the bridal gown may be the most important part of your ensemble, it is not the only thing you need to have ready by the time of the shoot. Your veil is probably the most important accessory you will wear with your dress, so make sure it fits well with your hair style. Decide what jewelry you will wear and whether you will use a shawl or gloves.
Beauty Regimen
As part of your wedding planning, you have probably already started a beauty regimen to get ready for the big day, but in doing your bridal portraits early, it is important that you look and feel great for it as well! So make sure get plenty of rest in the days leading up to the shoot. You will also want to time your teeth whitening, facials, tanning, and manicures accordingly.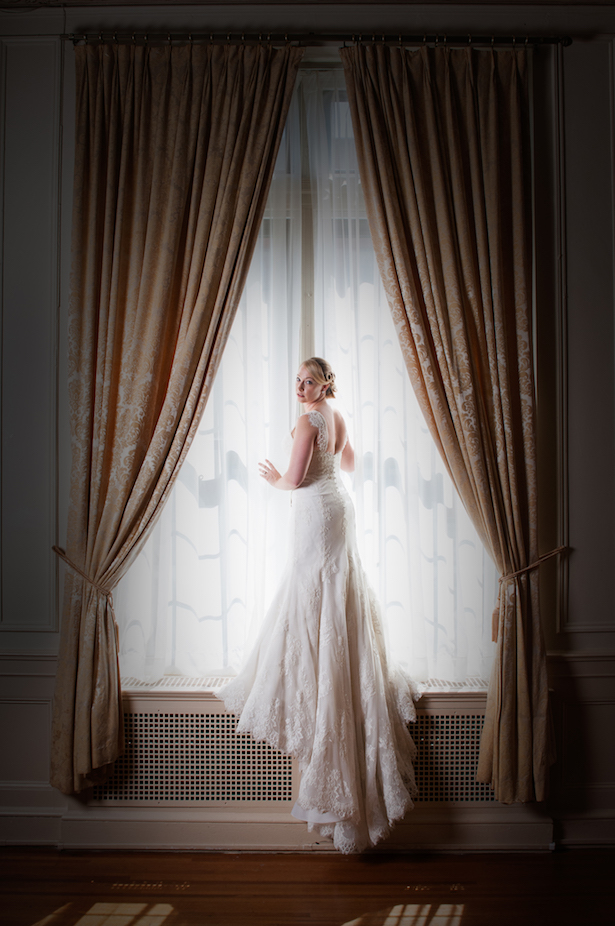 I really hope this post helps you brides to be out there be better prepared for your bridal portraits than I was! I am very thankful that I was able to capture some stunning moments in my wedding gown, and yes, if you are wondering, my bridal portrait (the first image) hangs in my parent's home on our family photo wall!
---
Marry when June roses grow and over land and sea you will go.
~Victorian Wedding Rhyme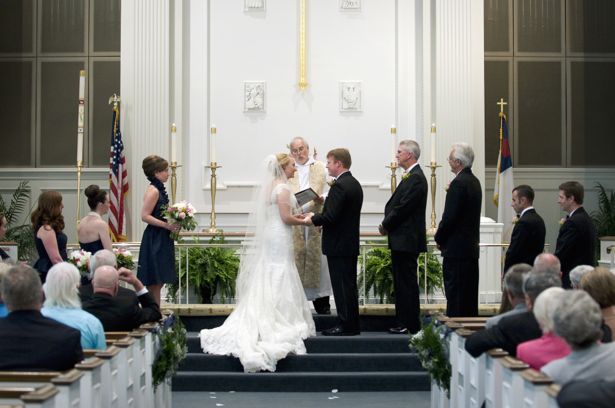 Love birds are chirping, church bells ringing, and romantic warm evenings encroaching. June is upon us and that means wedding season is in full swing. I am declaring June wedding month here on P&P for one very special reason: S. and I are celebrating our 5 year anniversary this month!
I can hardly believe we have been married half a decade already. It truly seems like yesterday we were picking invitations and rings, taste testing cake, and preparing for the big day.
In looking back on that happy event, I thought I would take the opportunity to share some wedding advice, tips, and insight we gleaned from our lovely experience. If you are interested in seeing details of our wedding check out this post on the ceremony and this post on the reception.
Featured on P&Ps June Wedding Month:
7 Signs You Are at a Southern Wedding
Dress Code Wedding Guest Attire 101
Wedding Registry The Most Useful Wedding Gifts 5 Years Later
How to Prepare for Your Bridal Portrait
SaveSave
SaveSave
SaveSave
SaveSave
SaveSave