5 Interior Design Secrets from the Experts
5 Designers reveal their best interior design secrets to creating a "sense of place" at the Nashville Antiques & Garden Show panel lecture.
In February, I had the great pleasure of attending the Nashville Antiques & Garden Show. In its 28th year, the Nashville A&G Show is the longest-running and largest show of its kind in the country. This year's theme was "A Sense of Place…", and it boasted an exciting array of speakers and over 150 antique, art, and horticulture dealers. Booths intermingled with 4 spectacular gardens designed by Southern garden designers in the Music City Center, creating an enchanted atmosphere.
My favorite panel was "Your Home Is Your Story: Refining Your Sense of Place" with moderator Stacey Bewkes of Quintessence and noted interior designers: Timothy Corrigan, Richard Keith Langham, Susanna Salk, and Beth Webb. They discussed how they draw from past experiences and instinct to create a "Sense of Place" in the homes they design as well as what makes good design.
I thought I would pass along their advice and the top 5 interior design secrets I learned from their discussion.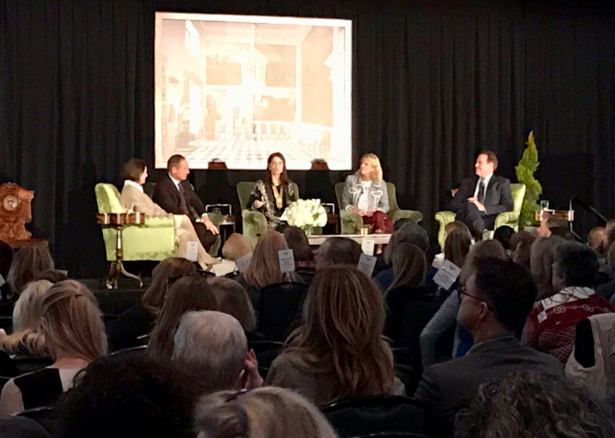 5 Interior Design Secrets
Secret No. 1 Decorating Often Starts with Editing
Is it Coco Chanel who said "before you leave the house, take off one thing.."?
All the designers on the panel agreed that editing was often the most necessary step in re-decorating. One or two out-of-place decorative elements can throw a whole room off, so take a step back and assess all the elements in a room. Ask yourself, "Is there something that needs to be removed?"
Get a second opinion even if it is just from a friend. They will see things differently and often spot something you won't.
Secret No. 2 Design is More than Sight
According to the panelists, good design involves all of the senses: smell, touch, sound…. A room should create visceral experience. As you decorate a space be sure you consider how smell, touch, and sound impact the room. Smell is one of the strongest triggers of memory, so the right scents whether from candles, diffusers, fresh flowers, or potpourri can illicit that feeling of home.
Secret No. 3 Scale and Proportion are Either Right or Wrong
One of the most important interior design secrets the panelists shared is that scale and proportion are the most important design principles and the least understood. All the panelists agreed that improper scale and imbalanced proportion are often the biggest design mistakes they see in their clients home.
Not only do these design principles contribute to the look of a space, but they also greatly affect the comfort level because of their impact on spatial relations and movement within a room.
When thinking about proportion consider the overall size of the room, and coordinate your main furniture pieces with that scale. Add variety in scale with other decorative elements, so you don't end up with a one dimensional look. Use oversized elements to add drama.
Secret No. 4 It's Ok to Make a Mistake and Rework
While this can be an expensive lesson, it can often be a very valuable learning exercise. All the designers admitted to having made mistakes in homes they decorated, and they stressed the importance of putting elements together on a mood board, so you can evaluate the cohesion of a design. Learn more about mood boards here.
Another good tip they offered was to take furniture and decor out on approval. Just ask the store clerk. Often you will have to leave your credit card information in exchange.
Don't be afraid to re-arrange elements in a room as it may simply be placement that is off. After changing something leave it for a while and then come back and evaluate it.
Secret No. 5 Good Design is About Creating a Personal, Comfortable Space that Tells Your Story
This really is more common sense than an interior design secret, but it is amazing how often we forget this simple truth:
Your home should speak to you and for you.
It should feel like home and not a showplace. It should convey your memories and stories, providing inspiration and contentment. If you want to add a few pieces of antique furniture, go for it! If you want to keep it simple, that's completely up to you, but making the home look and feel more like a home is what will create a comfortable place to relax. Additionally, when decorating showcase special collections, valued family heirlooms, and important family memories. However, interior design doesn't always come naturally to everyone, despite the useful tips above. If you find yourself struggling to transform your space into something you love and achieve comfort from, then it might be time to invest in interior design online services. By simply sharing your photos and inspiration from what you want in your ideal home, your space will be designed online with a curated shopping list of products made available to you. Interior design can be as simple as that.
I hope you feel inspired by this advice!
Happy Decorating!
Pin this for later: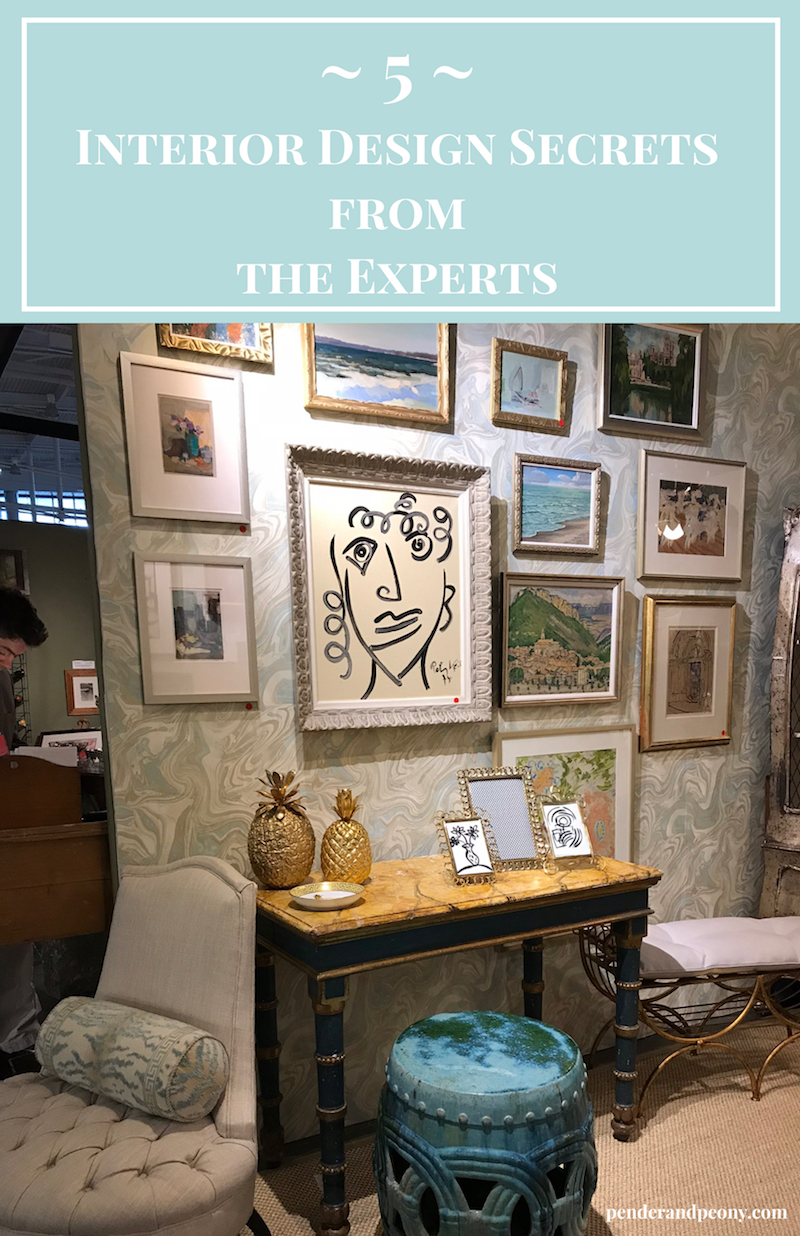 Partying with Between Naps on the Porch…Designthusiasm…
SaveSave
SaveSave
SaveSave
SaveSave
SaveSave
SaveSave
SaveSave