The Benefits of a Home Design Collage
I ? Southern Living, and I know y'all to do! This month's issue featured the Southern Living 50th Anniversary Idea House. Its gorgeous. Go check it out if you haven't. Anyway the spread inspired me to do an actual home design collage or mood board instead of just a digital one for my whole house.
Since moving into the new house, I have collected a lot of inspirations for our design and decoration and kept these items in a basket. It was really enlightening to pull out all of these ideas and arrange the textures, patterns, and colors together. Creating this home design collage helped me focus on the colors and ideas I really love and weed out others.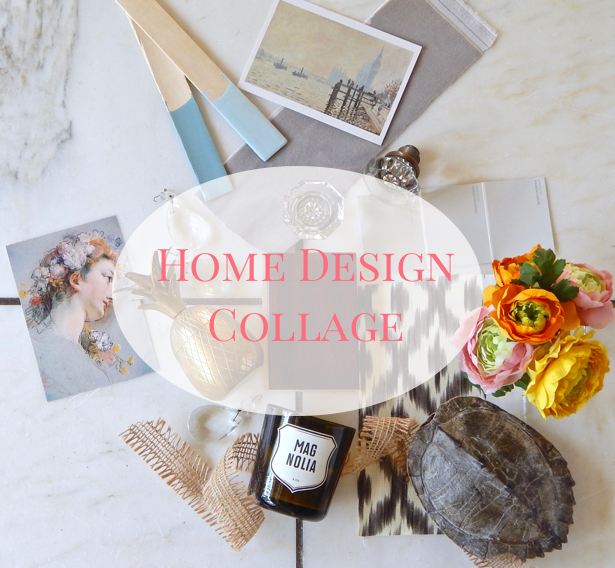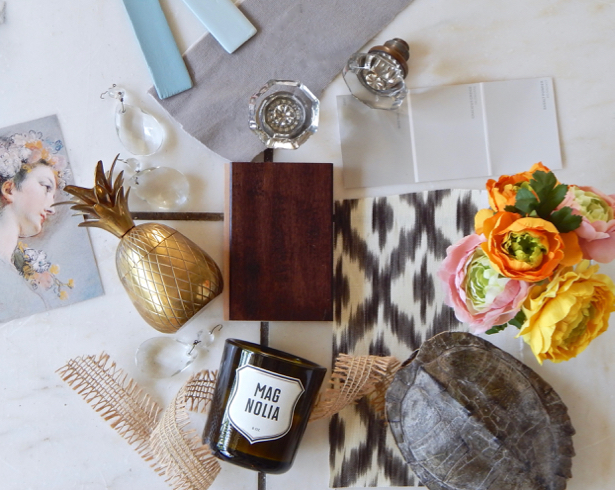 Benefits of a Home Design Collage:
No. 1 It's about Editing — Pulling together the colors, fabrics, and textures you are interested in using and laying them out will help you decide what harmonizes. You get to play with the things that inspire you and decide which elements to move forward with and which ideas to discard.
No. 2 It's Tactile — Pinterest is wonderful and so are digital mood boards, but with a physical home design collage you can actually feel what you want to use. This also means you can walk around with these design elements in your house and see how lighting affects them.
No. 3 It's a Planning Tool — Not only does a design collage let you edit your inspirations, but it is also useful in making future purchase decisions. If like me, you cannot complete a total house renovation at once and you are going to be making purchases over the long term a collage will be an important style reference.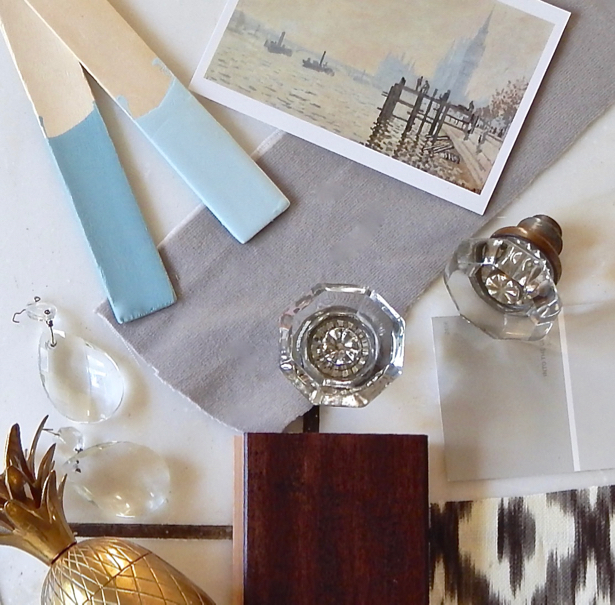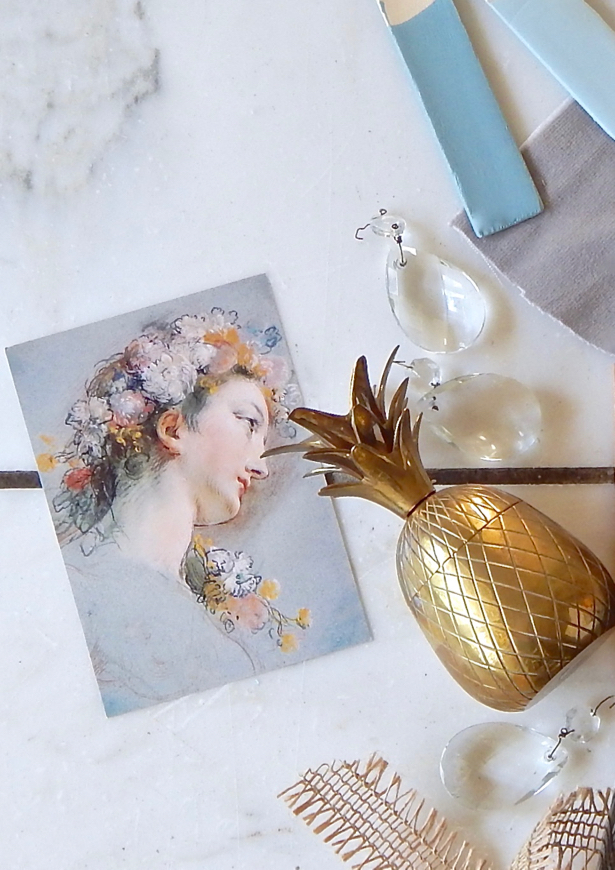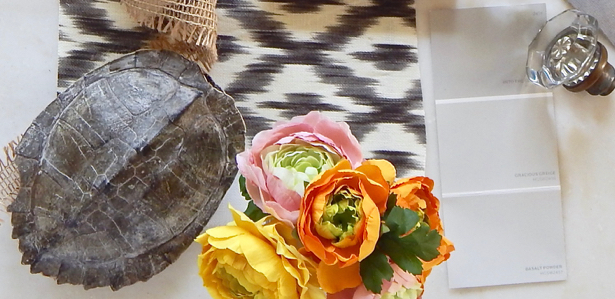 The Elements of My Collage:
I've got a pretty eclectic grouping of inspirations here, and yet this works for me. I laid out my collage on our marble tile entry, which is one of the design elements we will be keeping. I am influenced by the soft gray, blue, and beige striations in the marble, and want to translate these to the wall paints. I even plan to run these through to the garage, after we get a New Garage Door fitted. This means that from the moment we step out of the car we will be able to enjoy our home design choices, with the color palette being so consistent. We will also be re-using the gold and crystal chandeliers, so I added a few of the crystals from those to the collage.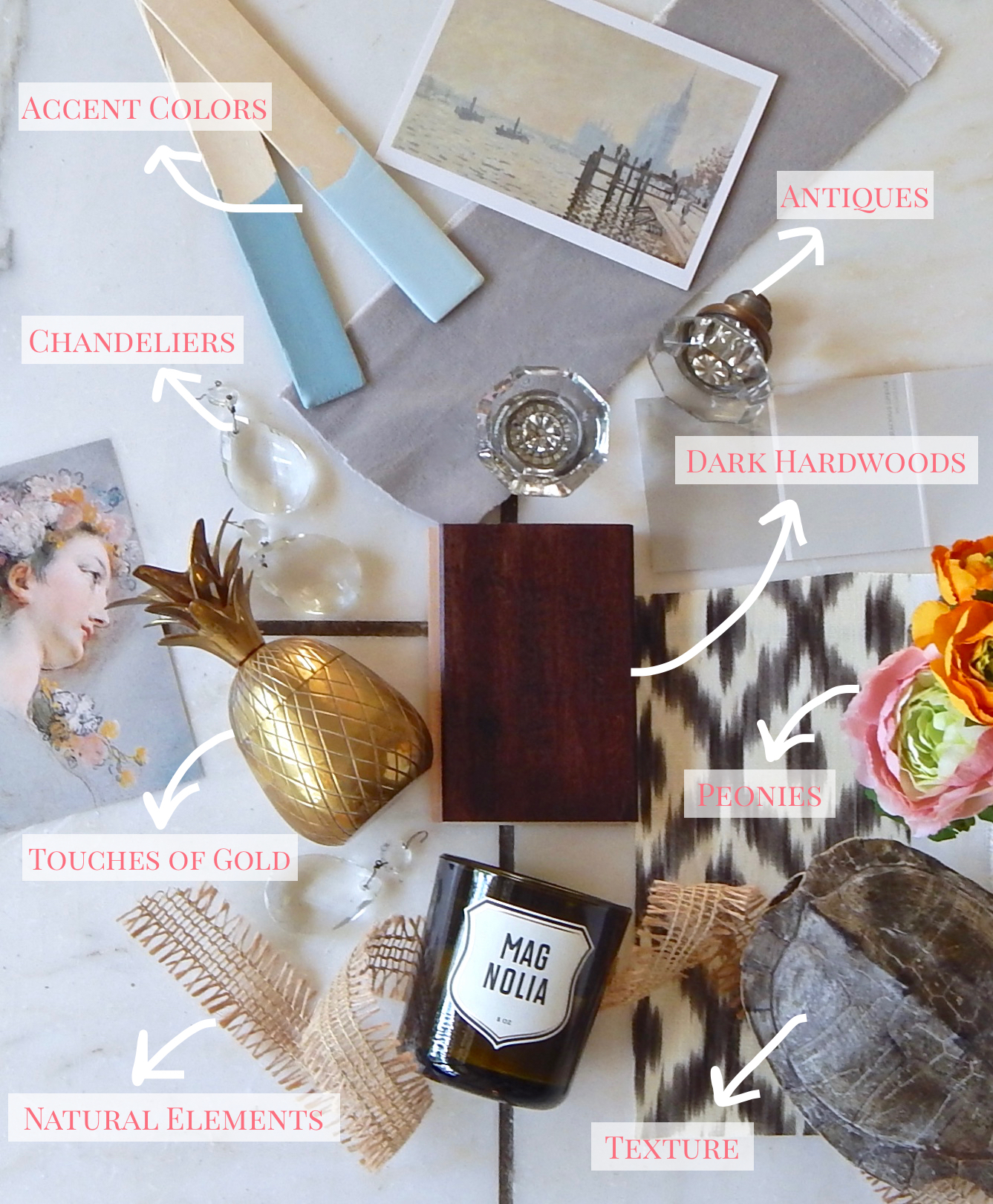 I like the juxtaposition of those sparkly lighting fixtures with more natural elements like this burlap ribbon and the texture from the turtle shell. I also plan to add pops of pink and yellow here and there with art and floral arrangements. I think they'll all compliment each other very nicely. What do you think? As I don't want any damage to occur to my electrical wiring or lighting fixtures when I go about fitting them, I think it would be better for everyone involved if I decide to pay a visit to sites like Aardvark Electric to see if they can do it for me. If I'm going to do it, I want it done correctly, and I think a professional electrician will be my best bet in this area. I'll just continue with my home designing. And let's not forget about my flooring. We will be replacing most of the carpeting with dark hardwood floors.
The one design choice I haven't finalized is fabric. I think the two swatches in the collage will definitely be used, but I still haven't hit on that one fabric that brings everything together. Suggestions anyone?