A Traditional Christmas Front Door
But the prettiest sight to see is the holly that will be
On your own front door…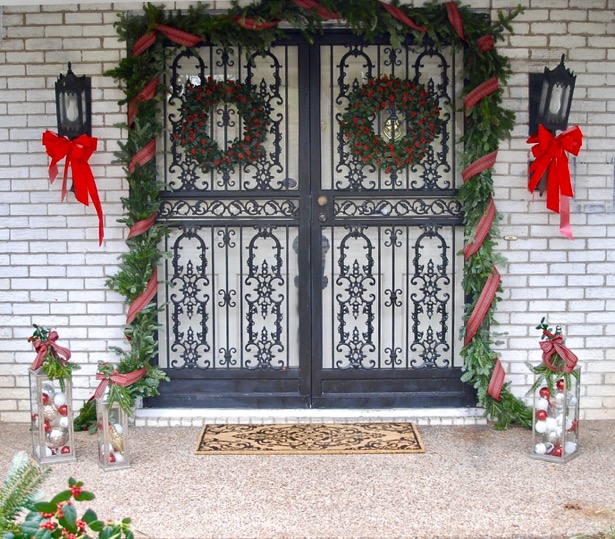 I really took this song to heart this Christmas and decked my front entry with holly, holly, holly! There are two fresh holly wreaths, holly branches in the planters, and holly sprigs on the lanterns. My three holly bushes in the backyard made this traditional Christmas front door possible!
Amazingly, the drought that hit Eastern Tennessee this fall didn't seem to affect the holly at all. They are loaded with berries!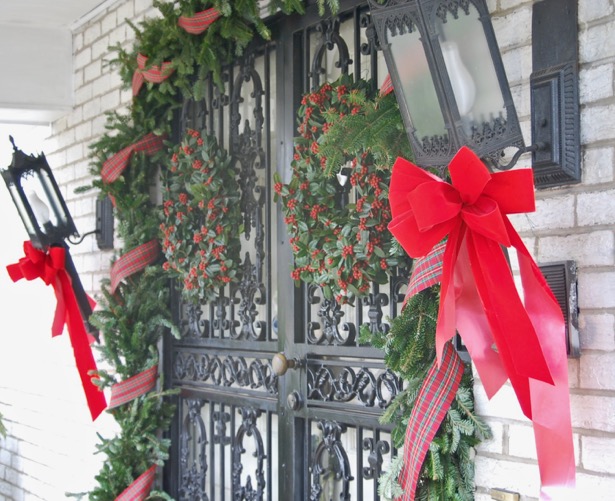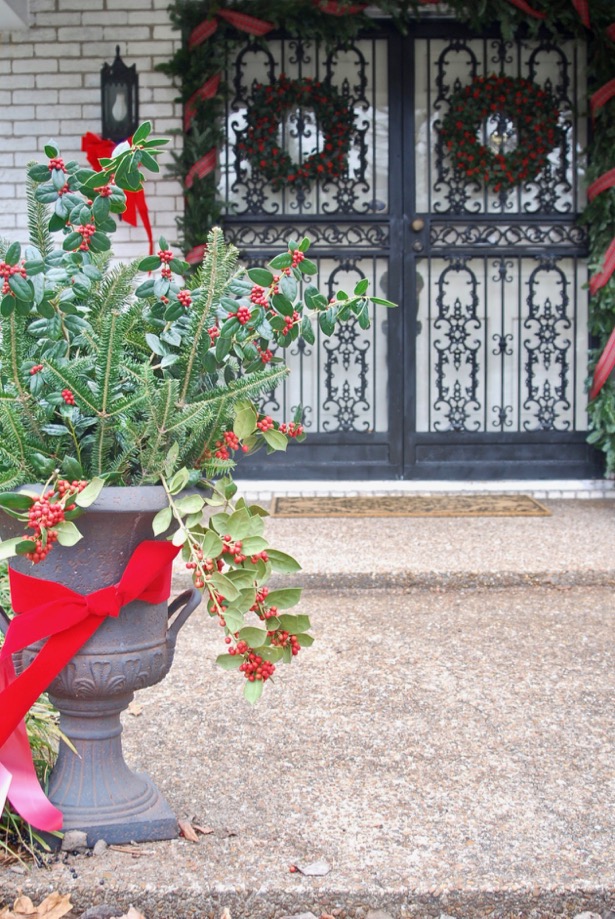 I draped the doors in fraser fir garland from my family's tree farm made by my talented aunt. I threw in some red bows and plaid ribbon, added a few silver lanterns filled with ornaments, and voila a traditional Christmas front door!
I'm sharing a video of how I made these fresh holly wreaths over on Hometalk. The process is much simpler than you might think!
I hope you enjoy pursuing my traditional Christmas front door! Henry snuck in a few photos, so don't miss that little imp. You can see the inside of my home decked for Christmas here.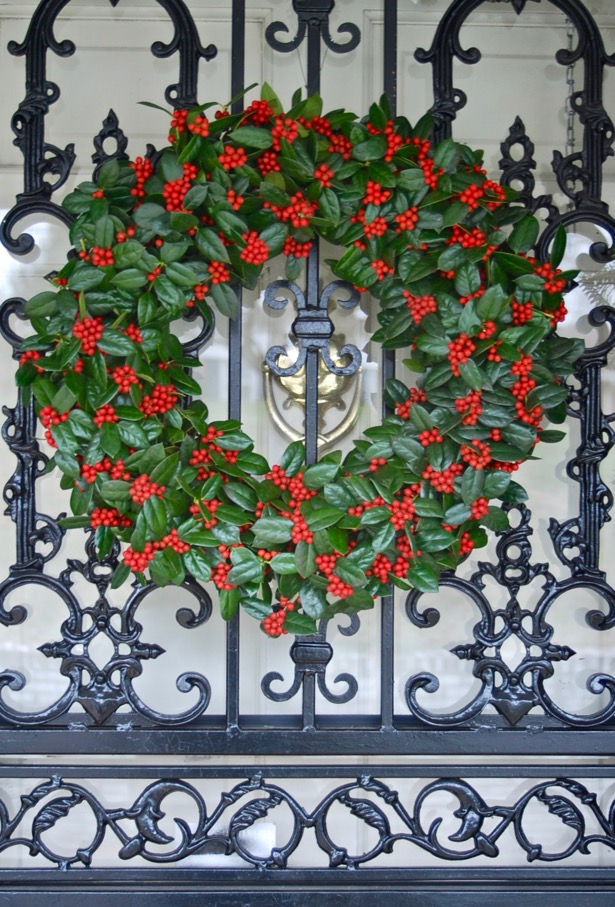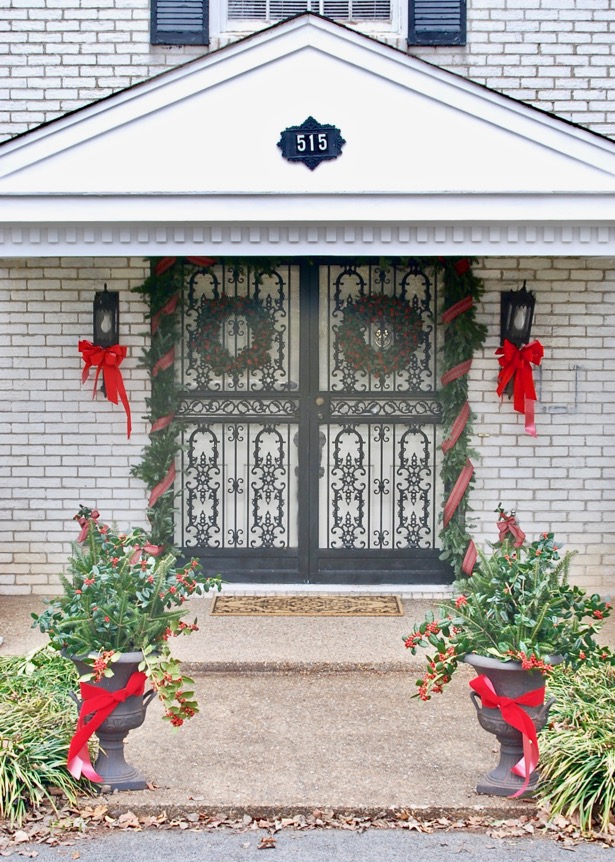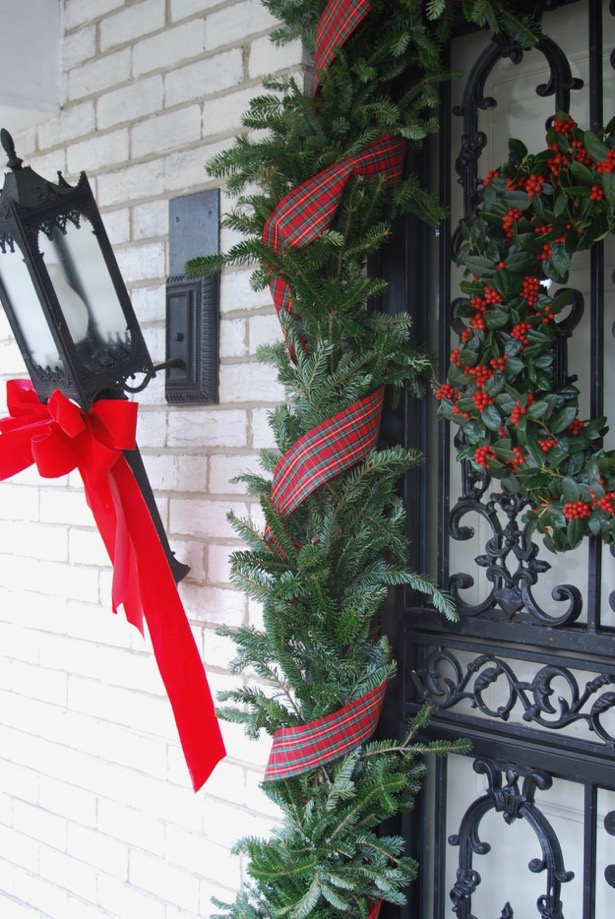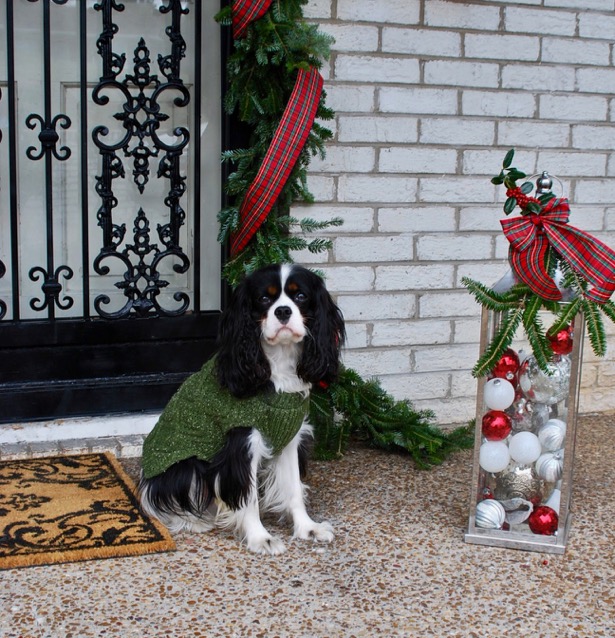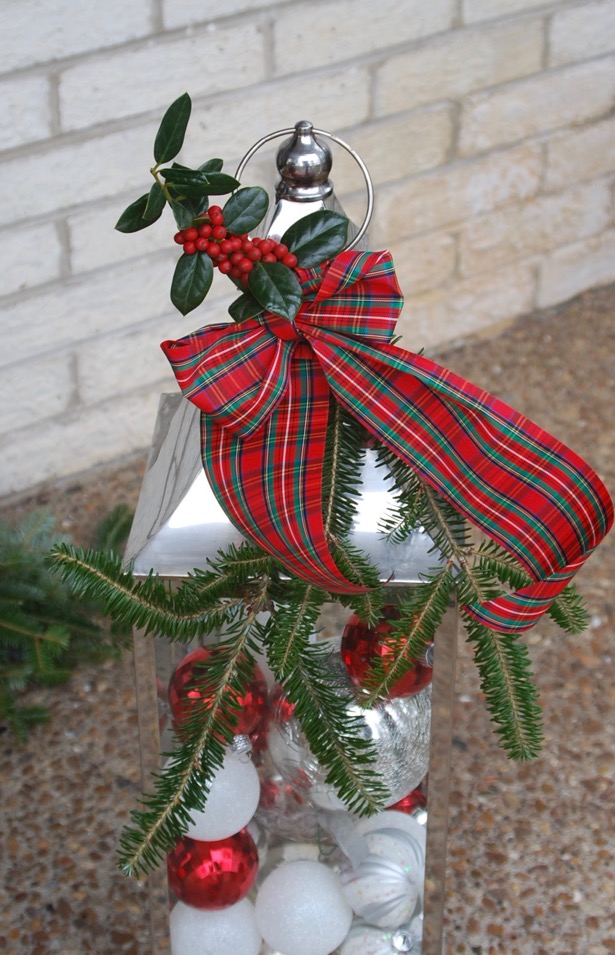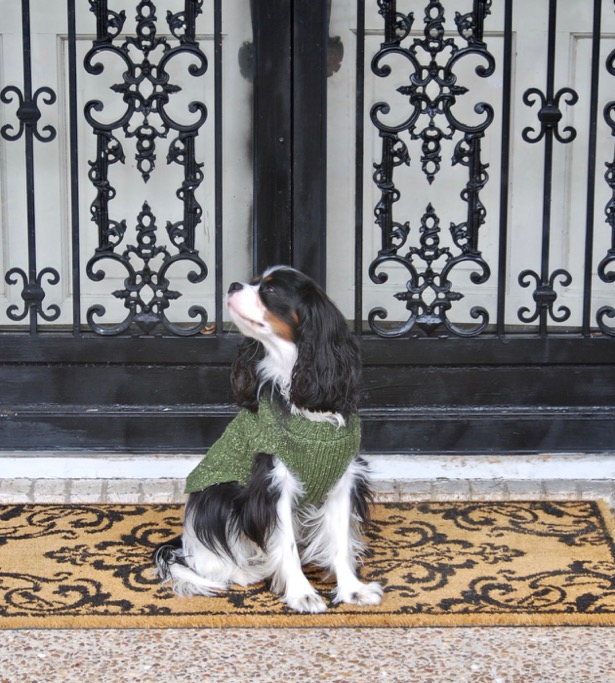 Henry says, "Mom I can smell snow!"
Partying at A Stroll Thru Life…Between Naps on the Porch…The Dedicated House…