Mantle Decor: Summer to Fall
I like the idea of multi-purpose, and I bet you do too. If one decoration can be used for two seasons, I am all for it. Cotton boll garland has this versatility, and it is perfect for fireplace mantle decor. See how to take this garland from summer to fall in just a few easy steps.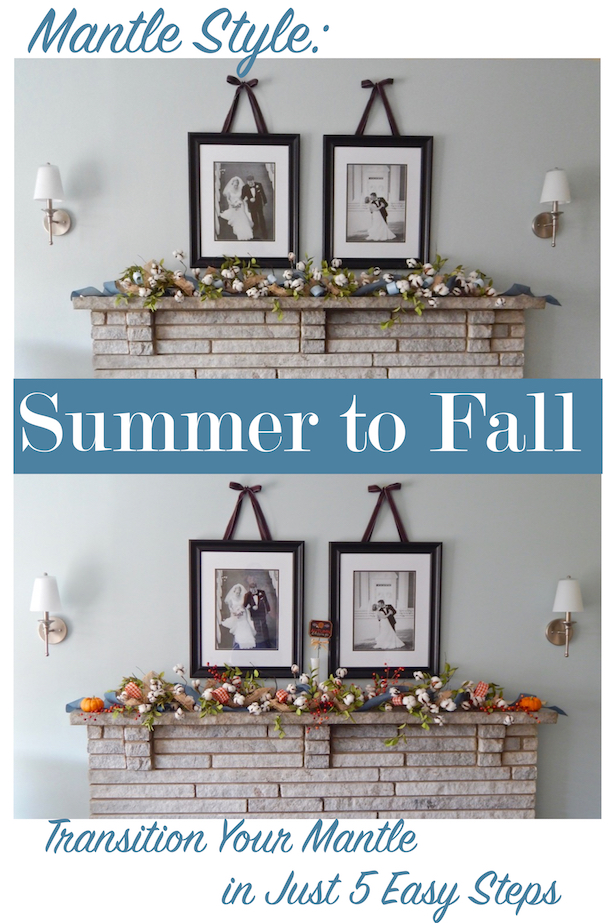 Summer Mantle Decor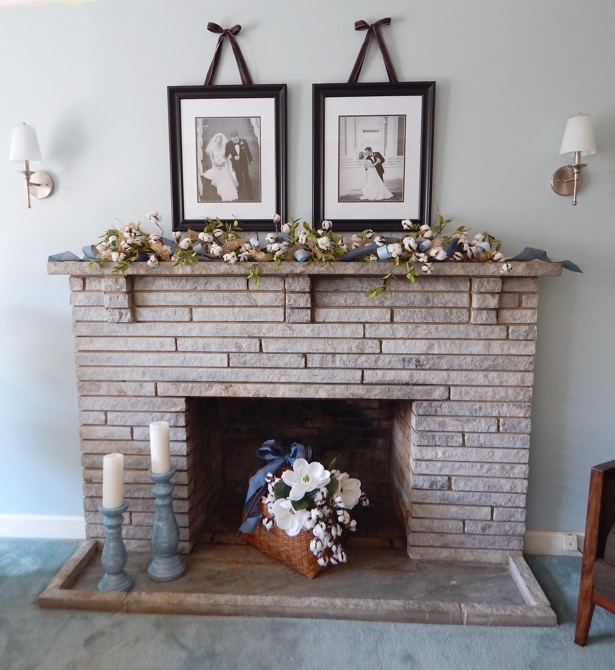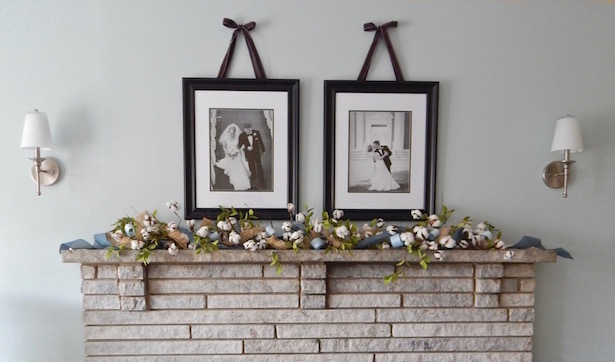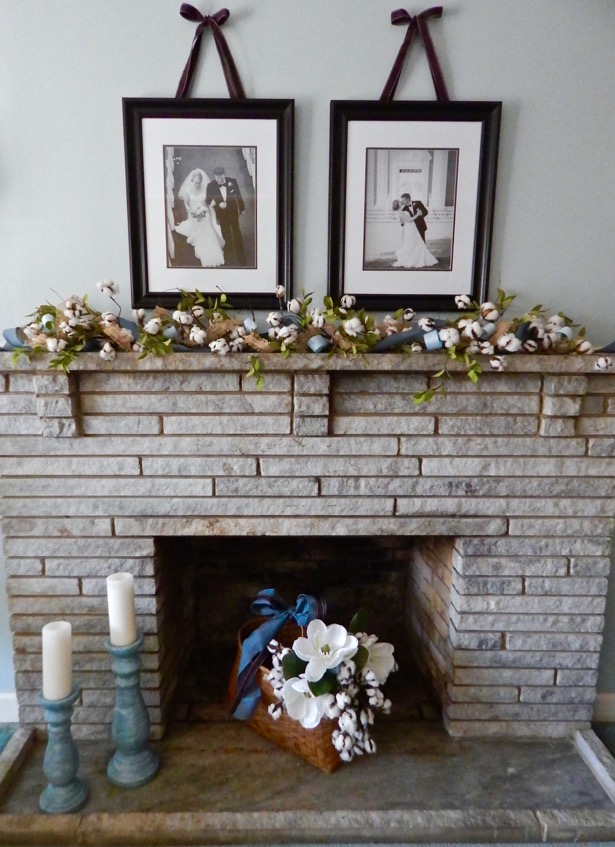 Transition to Fall
For the cotton boll garland, I layered four elements: a garland of olive leaves, a garland of cotton bolls, blue denim ribbon, and burlap ribbon. These strands are interwoven. Think of them as the foundation for the seasonal elements. I added the summer pop by creating loops out of a light blue striped ribbon. Then I tucked the loops knot end first into the layered garland. This ribbon needs to be easily removed without disturbing the rest of the garland, since I will change it for the fall mantle.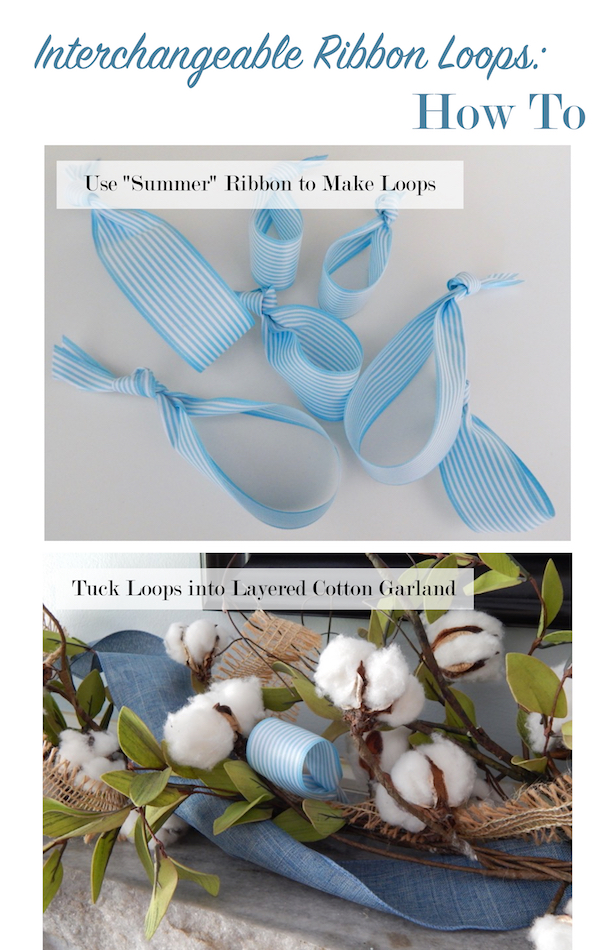 To take the mantle decor from summer to fall all I did was remove the "summer" ribbon loops and add a "fall" color ribbon plus a few other decor elements in and around the fireplace.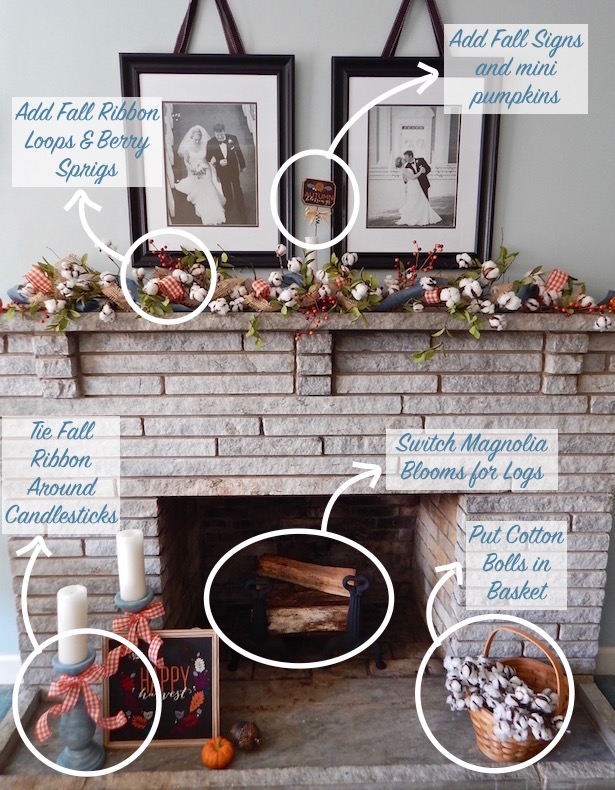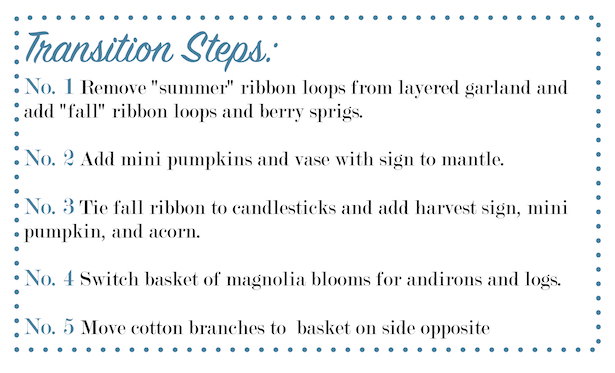 Fall Mantle Decor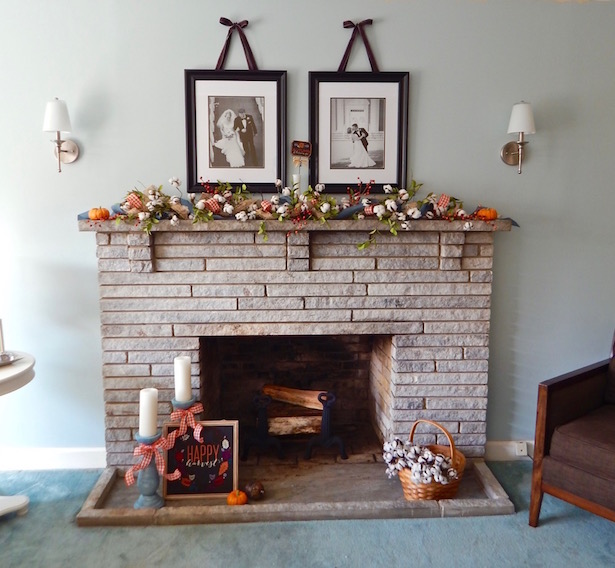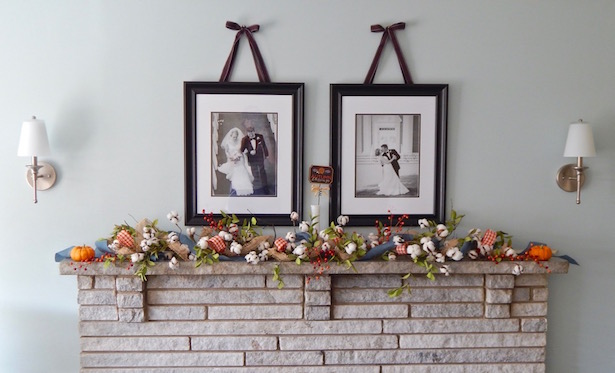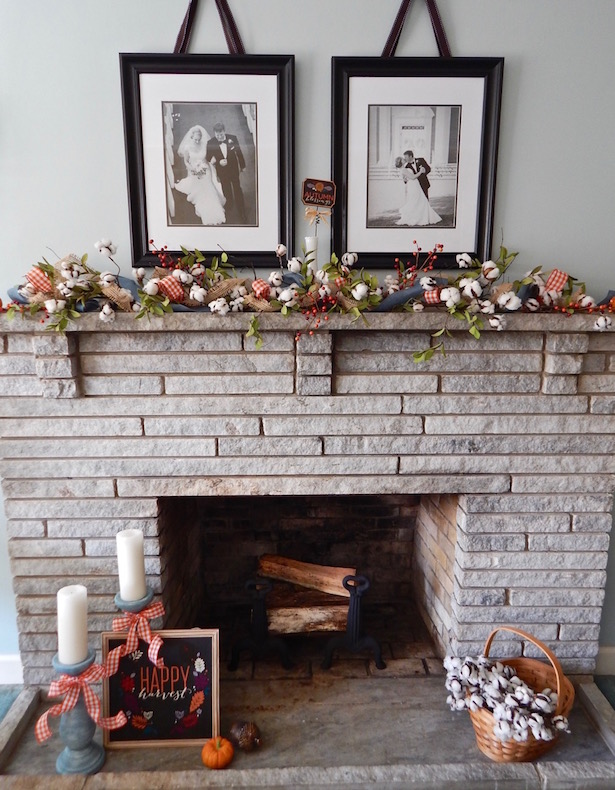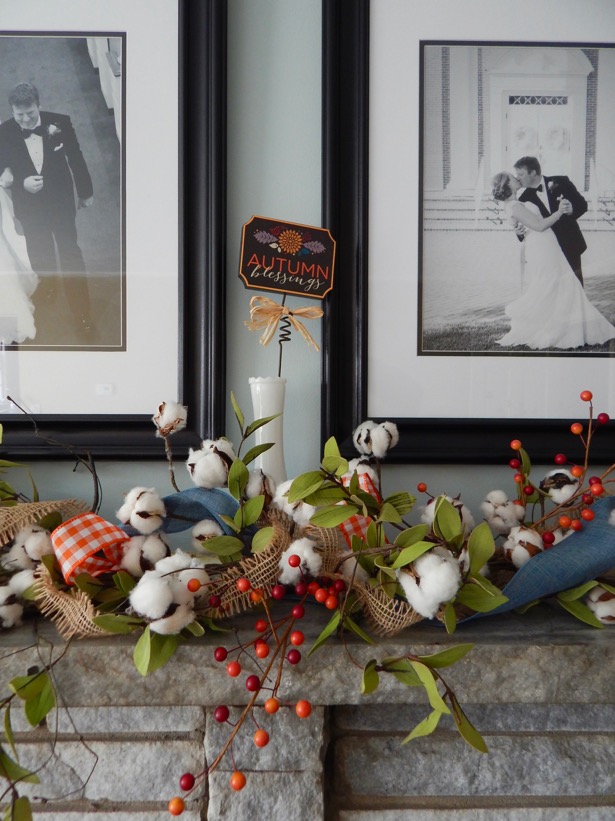 I just love how easy this transition from a summer mantle to a fall mantle was! I'm also kind of surprised at how much I like the blue and orange together. When fall actually arrives, I will probably add more pumpkins to the hearth, and I am on the hunt for birch logs. Let me know what you think about this mantle decoration.

Also partying at Make It Pretty Monday – Inspire Me Tuesday – Metamorphosis Monday