Cherry Mint Lemonade – Pitcher Cocktail
Mix up a big batch of my cherry mint lemonade for gatherings this summer. It is an easy pitcher cocktail that will delight your guests with its refreshing sweet tang!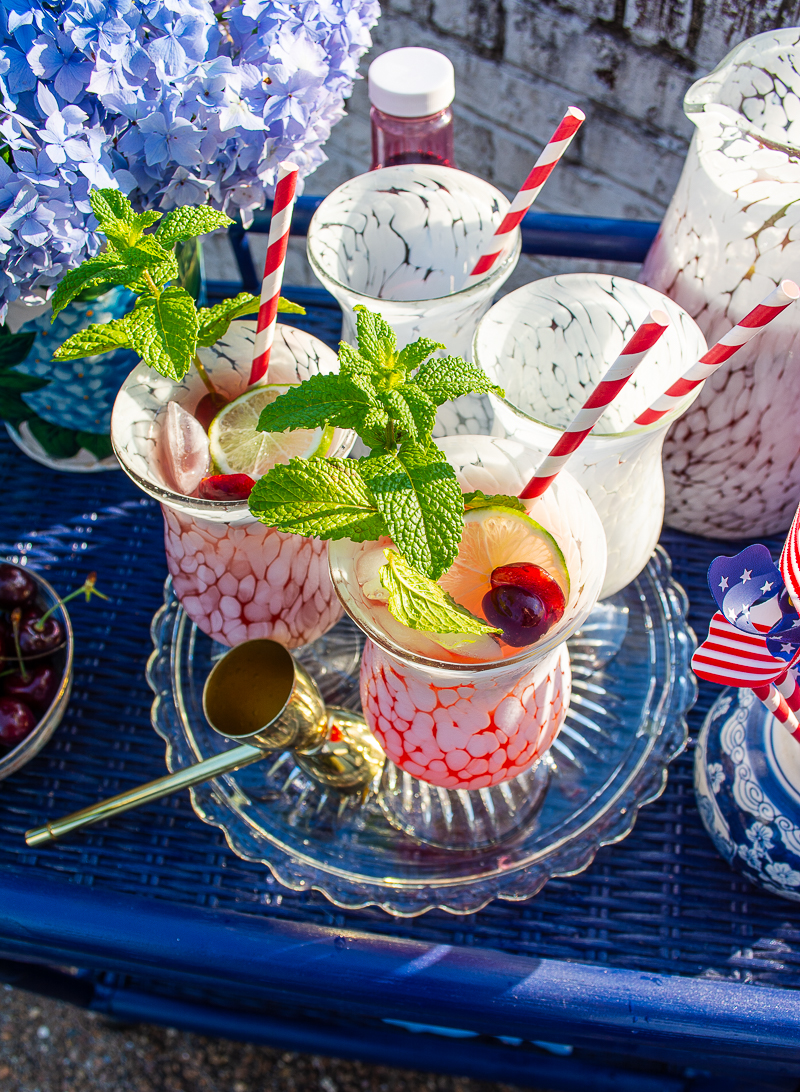 My cherry mint lemonade is a super easy and super tasty big batch cocktail! It is sweet from the cherries but tangy with the refreshing balance of citrus and mint — perfect for summer picnics and dinner parties!
The best part about this summer pitcher cocktail is it can be made in advance and will delight guests of all ages because you can add the vodka individually to the glasses!
I made two gallons of this the other weekend for my parents' 50th anniversary picnic and the dispenser was drained dry by the end of the afternoon! Crowd tested…Southerners approved!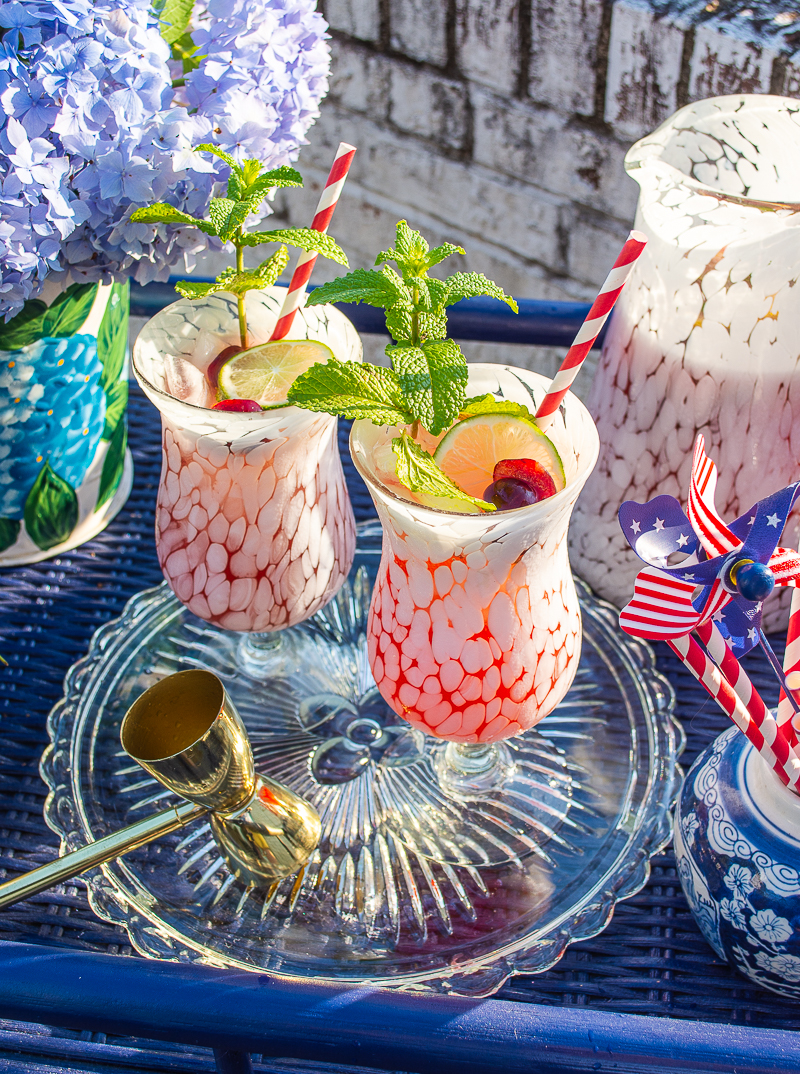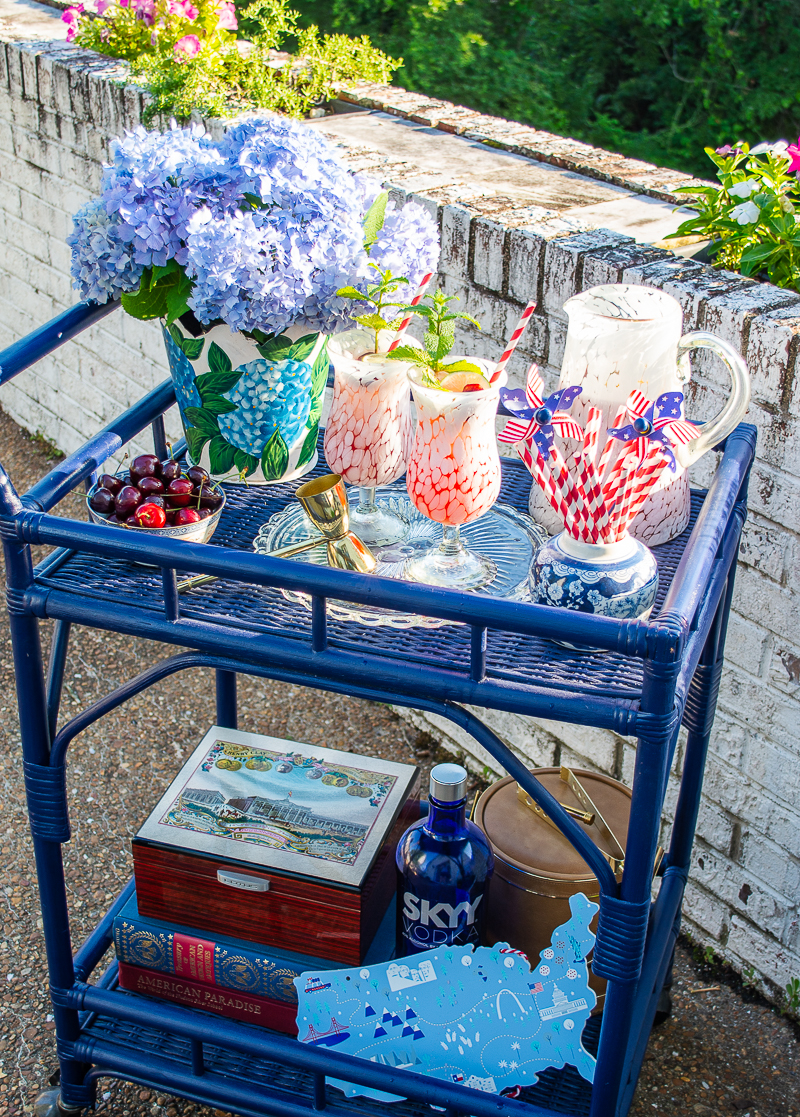 The day before your gathering mix Country Time Lemonade, cherry juice concentrate, mint leaves, and slices of lemon and lime. Store in cool place away from sunlight, and you'll be ready to go the next day! It is that easy!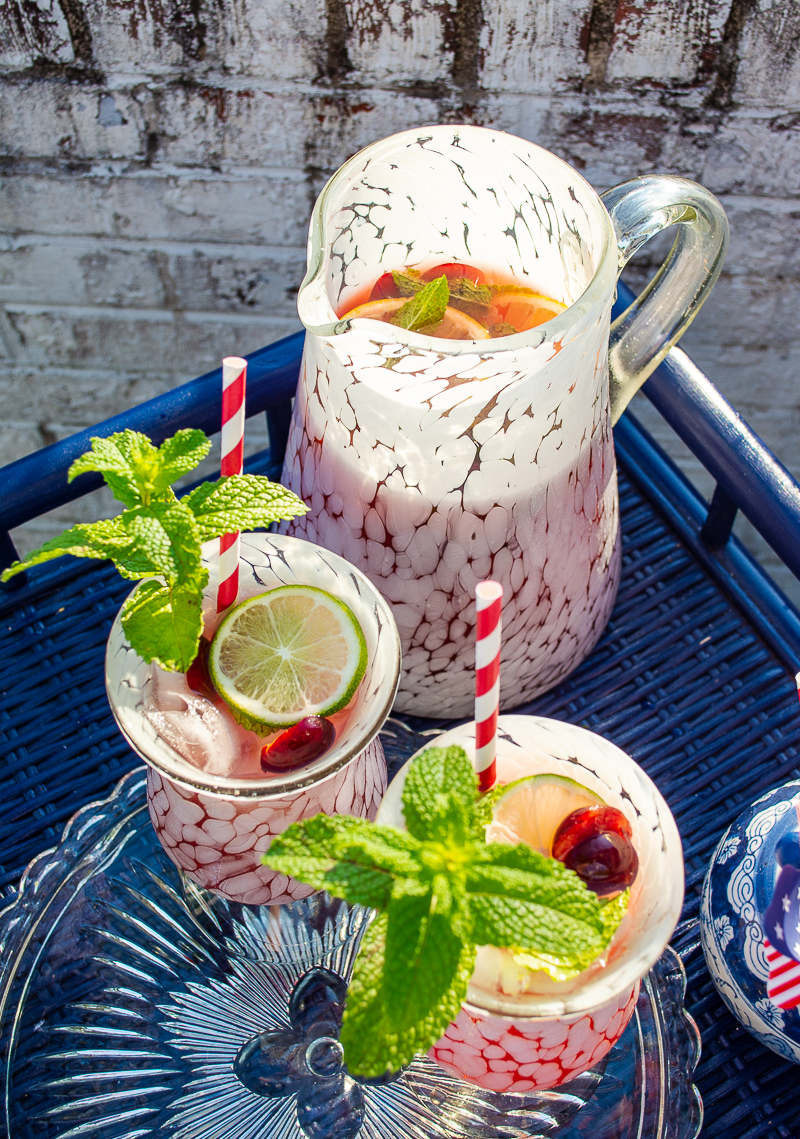 Cherry Mint Lemonade Recipe
Makes 2 Quarts
Ingredients
1 cap full of Country Time Lemonade
2 quarts water
2 tbsp cherry juice concentrate
2 oz of vodka per serving
1 lemon – halved and slice one end
1 lime – halved and slice one end
3 sprigs mint plus more for garnish if desired
1/2 cup pitted fresh cherries
To Make
Mix the lemonade powder, water, and cherry juice in large pitcher or dispenser. Squeeze half a lime and lemon into mixture. Use 2 or 3 lemon and lime slices to squeeze and drop in mixture. strip mint sprigs of leaves and smash between fingers then drop in pitcher. Add fresh cherry pieces and stir. Let sit in cool place or refrigerator for several hours to marry the flavors.
When ready to serve fill glasses with ice and pour in 2 oz of vodka if desired. Pour cherry mint lemonade over top. Garnish glass with lemon and lime slices and/or mint sprig.
This spiked cherry lemonade is the perfect summer pitcher drink! The vodka blends seamlessly into the lemonade for a barely there taste, and keeping the alcohol separate from the lemonade allows you to offer your younger guests a special summer time beverage too.
Looking for a summer picnic menu idea? Check out these BBQ sliders!
Cheers & Happy 4th of July!