Get the Look of My Blue & White Living Space
Looking to decorate your living space in blue and white with Chinoiserie accents and traditional decor? Check out these sources!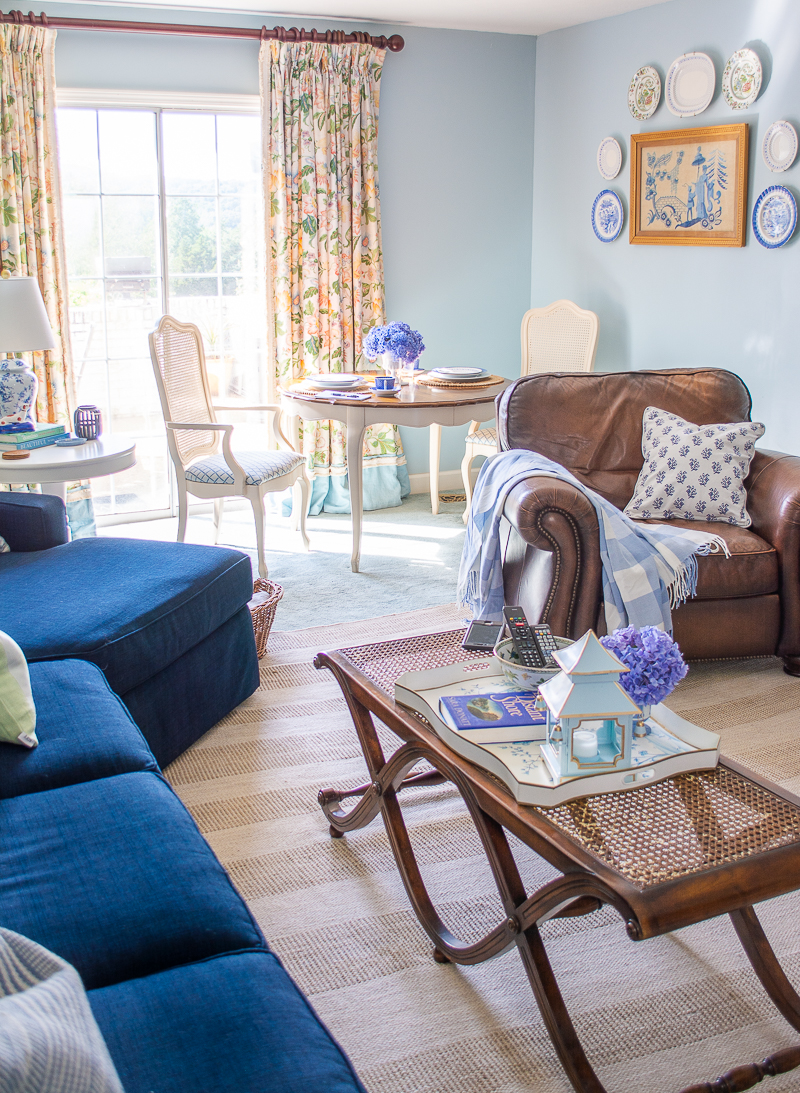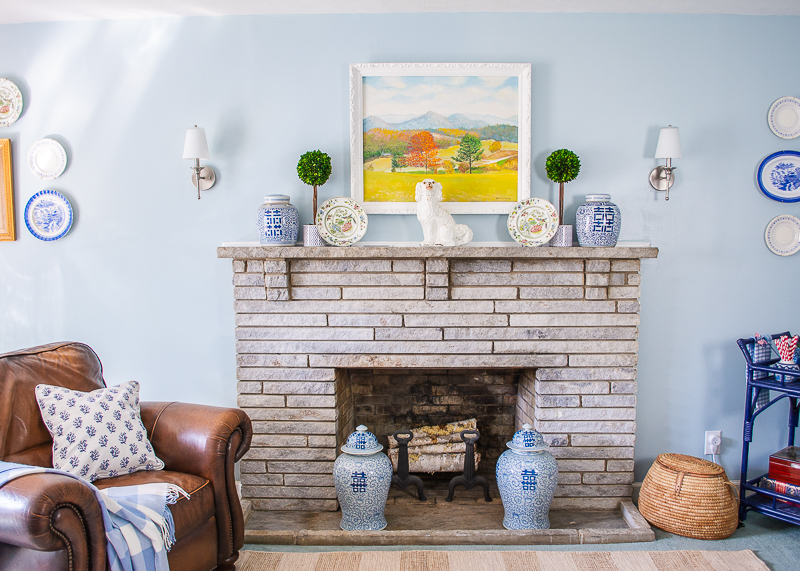 Penderandpeony.com uses affiliate links. All opinions are my own.
For the past month, I've been working to refresh our family room. When we first moved into our house I made some strides to decorate the space, painting the walls and buying this chic navy sectional sofa, but then other spaces needed attention and this room became the drop zone for old furnishings and decor.
With the blue and white color scheme set I went about finalizing the space to make it more coordinated, brighter, and happier. I'm so pleased with how it came together. See the before and after photos with details on my decorating decisions in this post!
Here I'm sharing sources and selections to help you style your living space with blue and white, Chinoiserie accents, and traditional decor.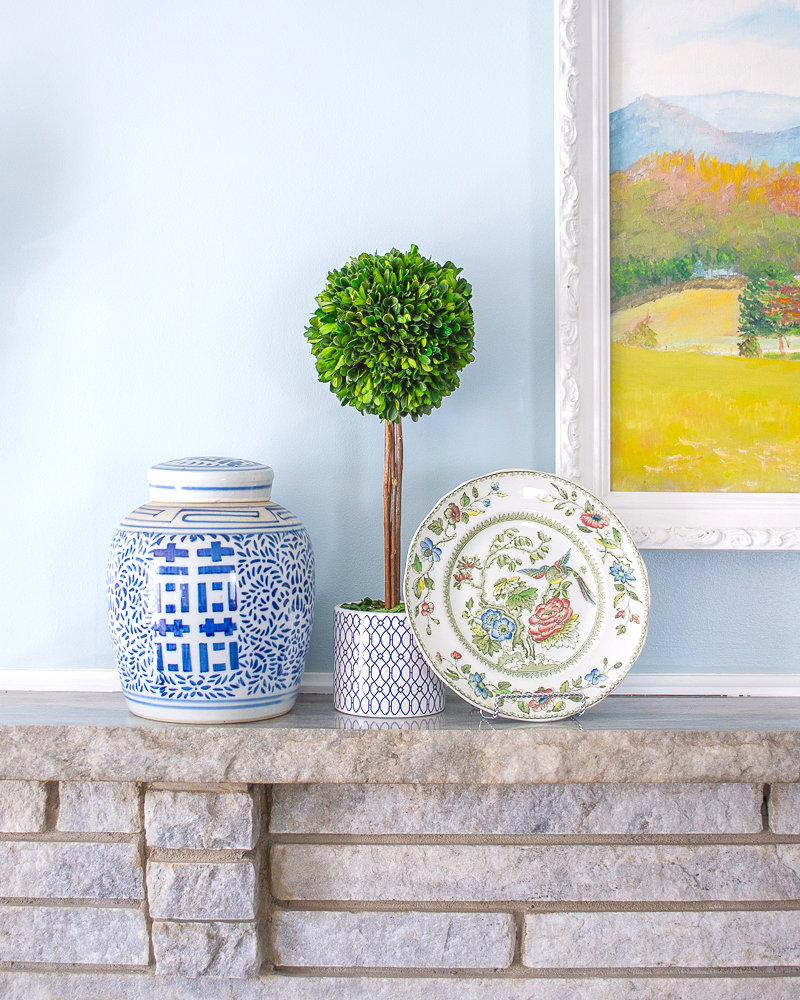 Chinoiserie Ceramics
Most of my Chinoiserie ceramics are vintage or antique finds from hunting estate sales and thrifting, but there are some worthy selections out there on Etsy and eBay. For contemporary production, I also like the Enchanted Home, Oriental Furniture, and Frontgate.

Floral Curtains
Well made drapery is costly that is just a fact! To find a bargain shop consignment stores, estates, and thrifts, but be prepared for the dry cleaning bill. For quality custom drapery I always recommend Calico Corners, Etsy, and Superior Finish. Check with your local upholstery or alterations shop they might be willing and able to make curtains. Here are some floral patterns in ready-made panels that are similar to my Raymond Waites Mikka fabric I used in the family room:

Traditional Lamps
One of my favorite changes to our blue and white living space are the Chinoiserie lamps! They are a traditional color and shape, but the sweet birds keep them whimsical and fun. Always consider height and shape when shopping for lamps for end tables: too big and they over power the table…too small and they don't provide enough light.

Preppy Pillows
Updating throw pillows for your sofa is an easy way to refresh a room. I choose these blue and white stripe pillows for my sofa and paired them with a lime green pillow from Lo Home and floral one in the Dolly pattern from Sister Parish. Here are my picks for preppy pillows for a blue and white living space:

Blue & White Decor
Chinoiserie ceramics are a wonderful place to start for that touch of blue and white, but don't be afraid to adopt this color scheme for other decorative accessories like trays, pillows, blankets, candle holders, and art. One of my favorite pieces in our family room is this Chinoiserie garden tray, and for instantly chic blue and white decor always try a piece of Wedgwood Jasperware!
If there is something in my refreshed living space that I didn't source for you, leave me a comment and I'll get it linked! Don't miss the before and after photos of our family room refresh here!
Happy Decorating!