A Romantic Picnic on the Pond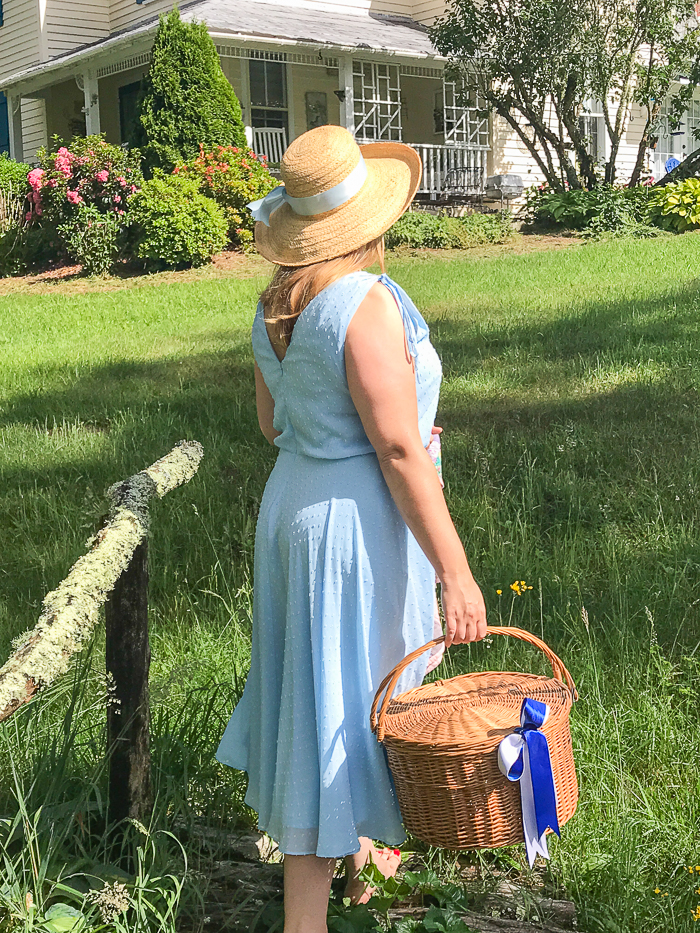 It's a fine summer day in the Blue Ridge Mountains, and I'm in the mood for a picnic — a picnic on the pond!
Let's escape the heat and monotonous chores piling up at home and head to the farm. Grab your picnic basket, some yummy fare, and a bottle or two of wine…OK make that three!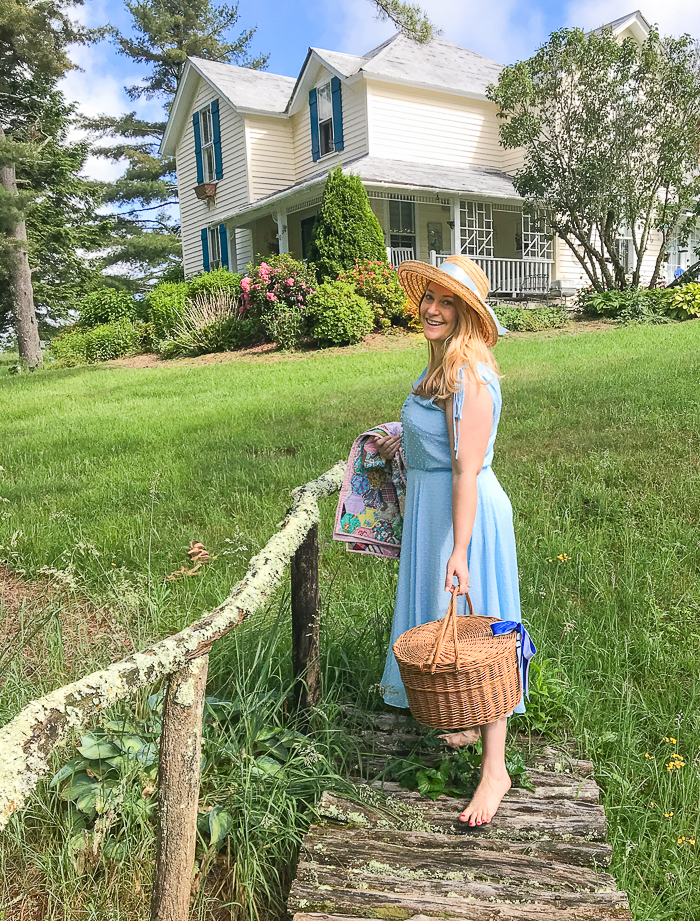 We will wile away the afternoon by the pond, sipping and noshing without a care in the world!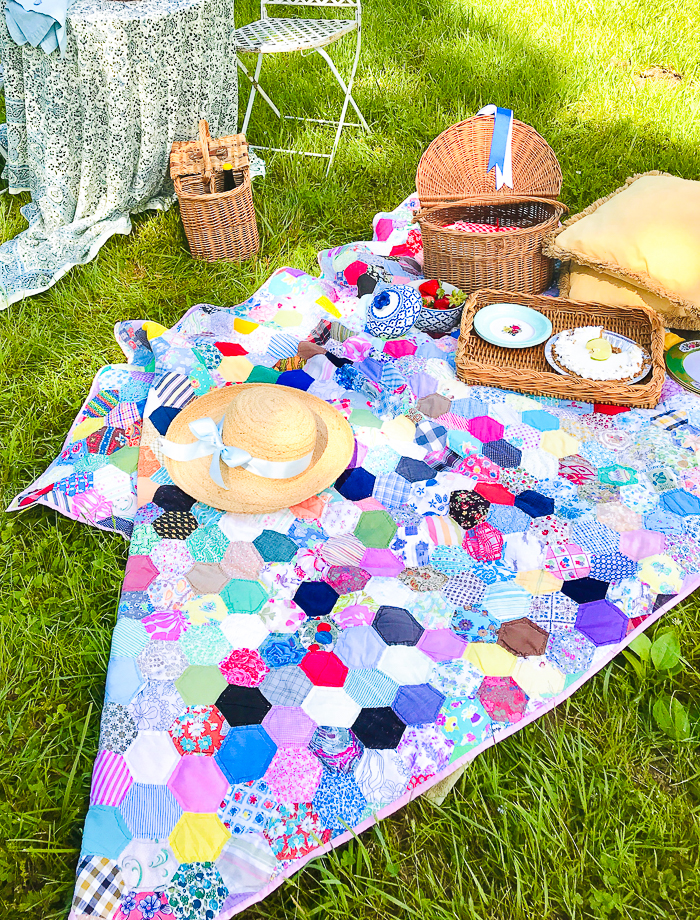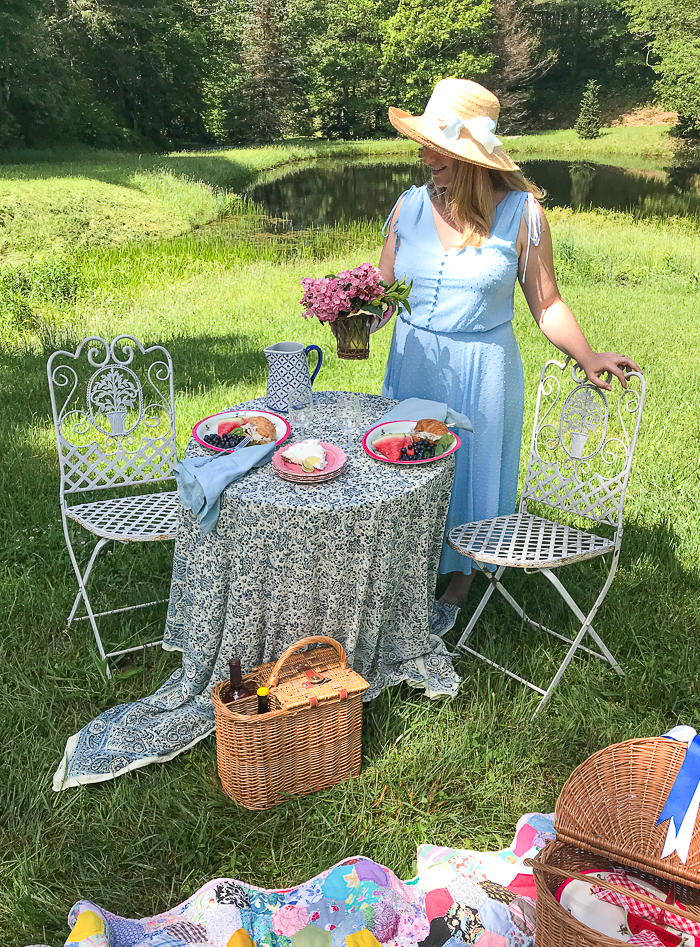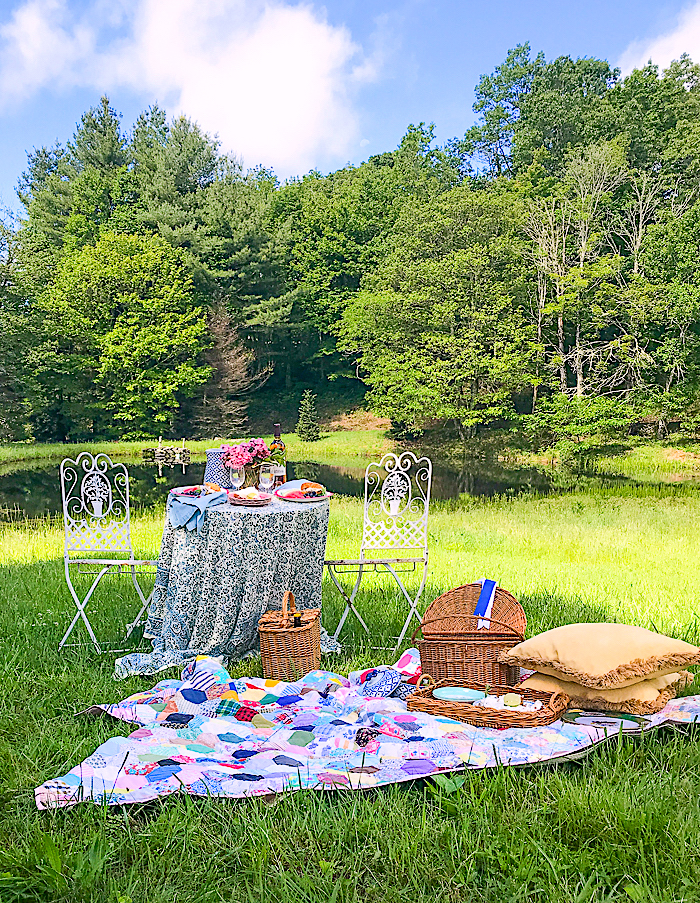 In a shady spot, throw out a quilt and set up a little table and chairs…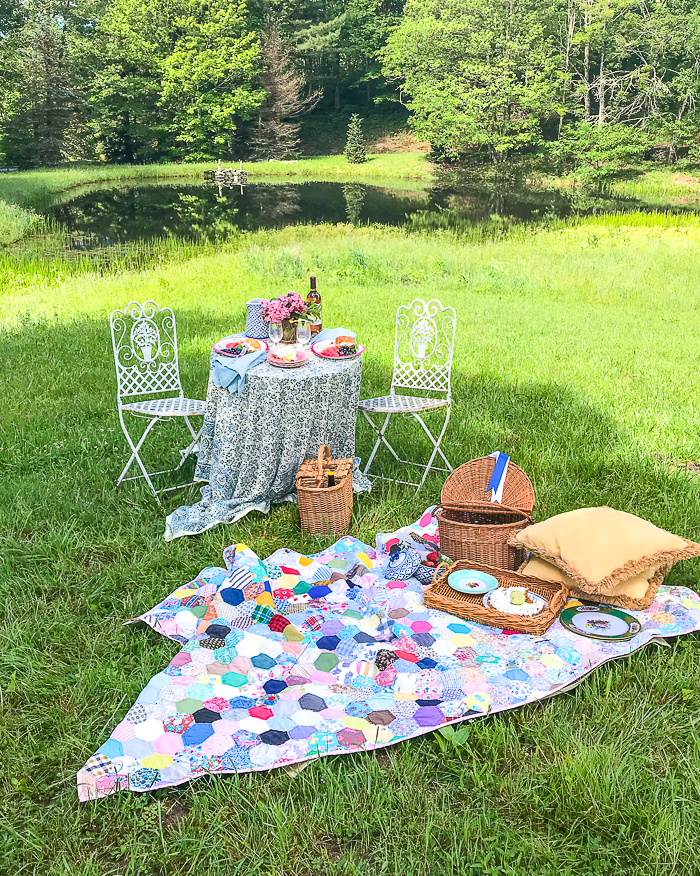 Fill our plates with the best in summer picnic fare…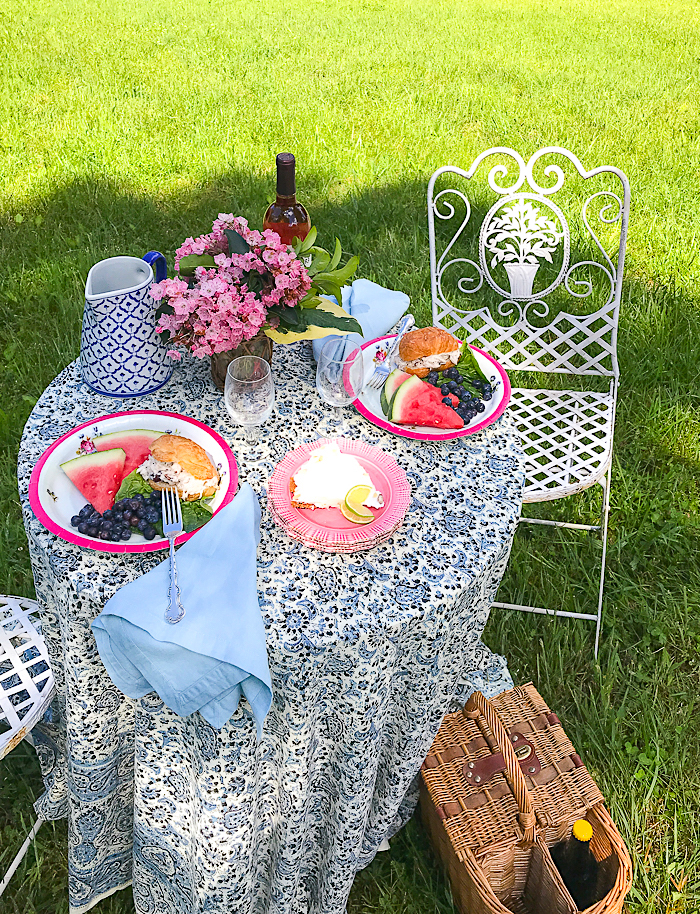 From home-made chicken salad to summer's sweetest fruits…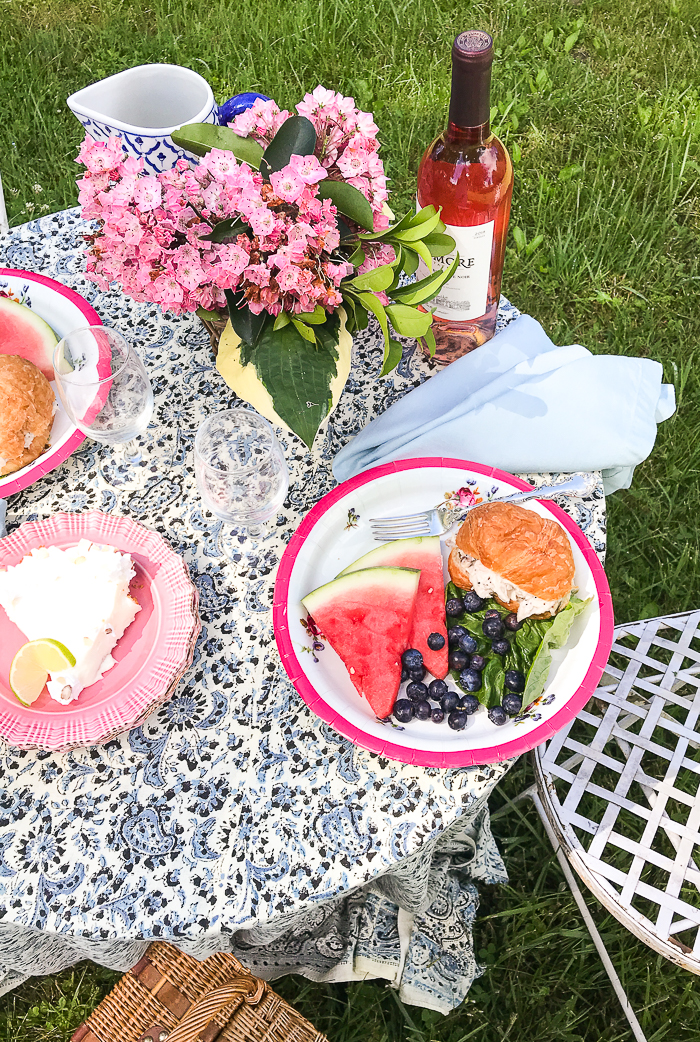 And for dessert? An ice-box key lime pie will just suit!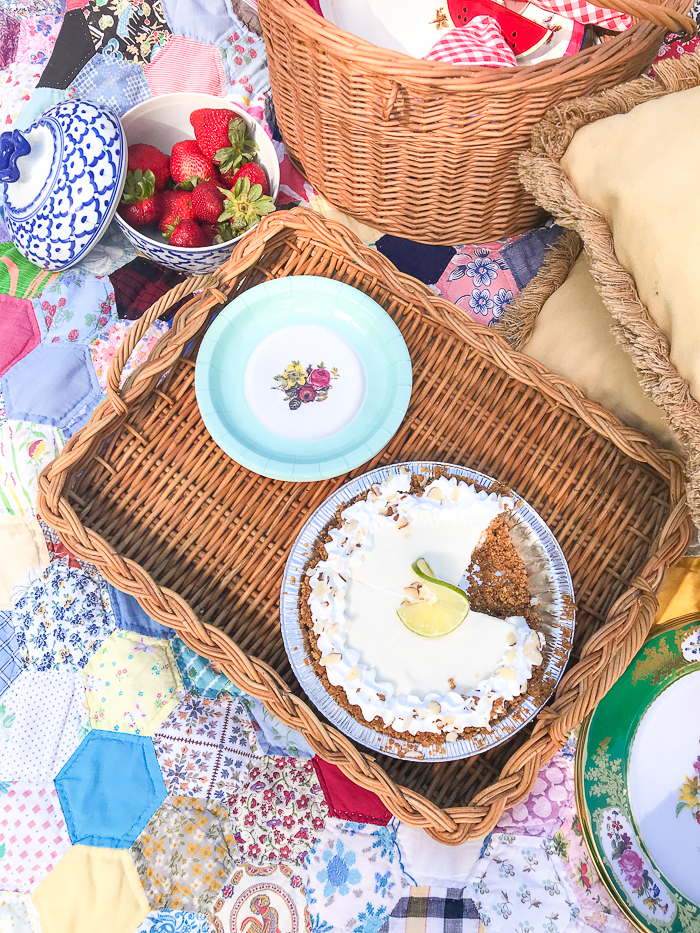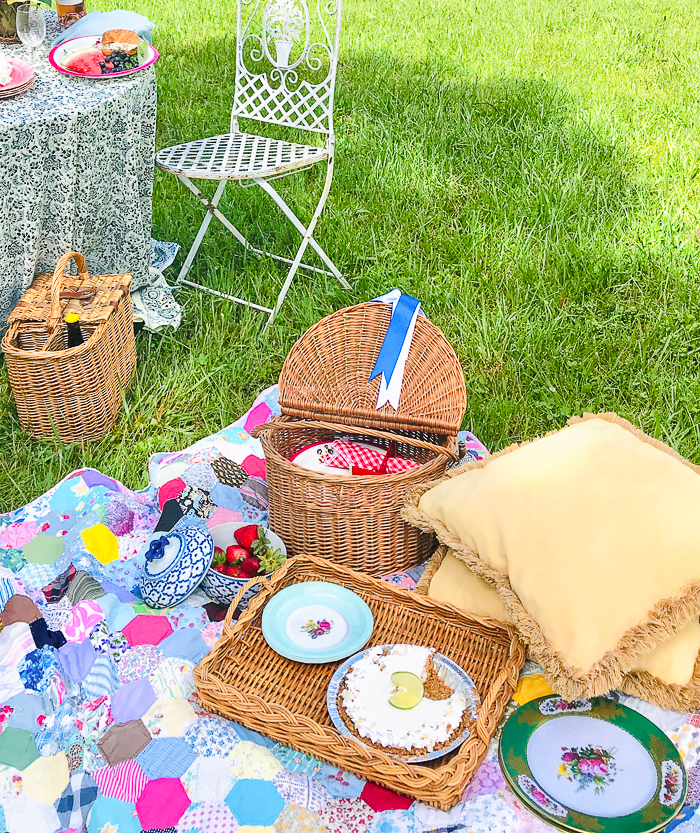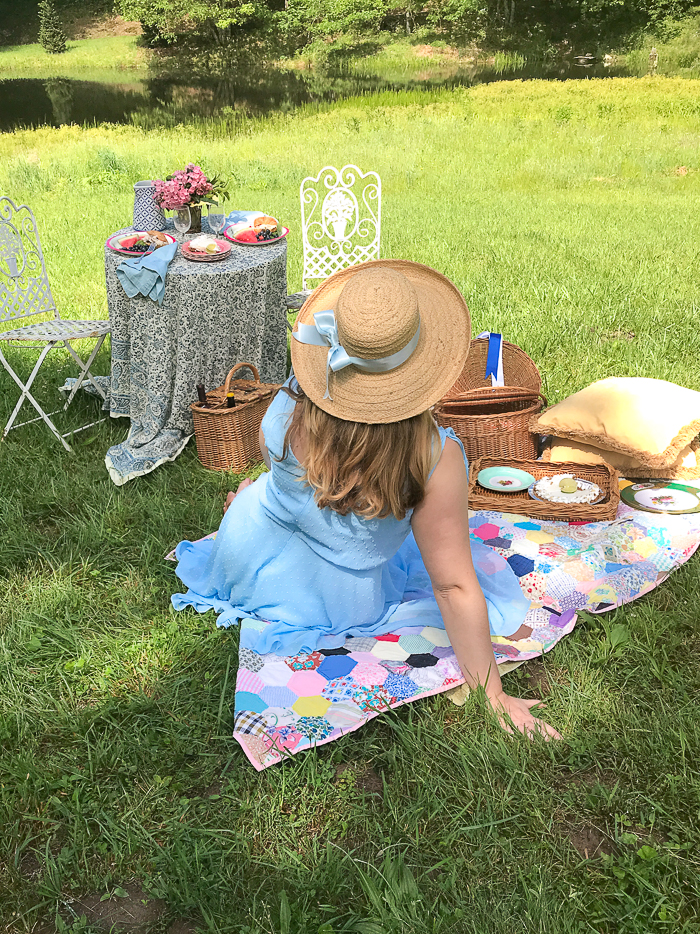 We'll pretend it is Avonlea and Gilbert is coming to tease us, hiding frogs in our baskets!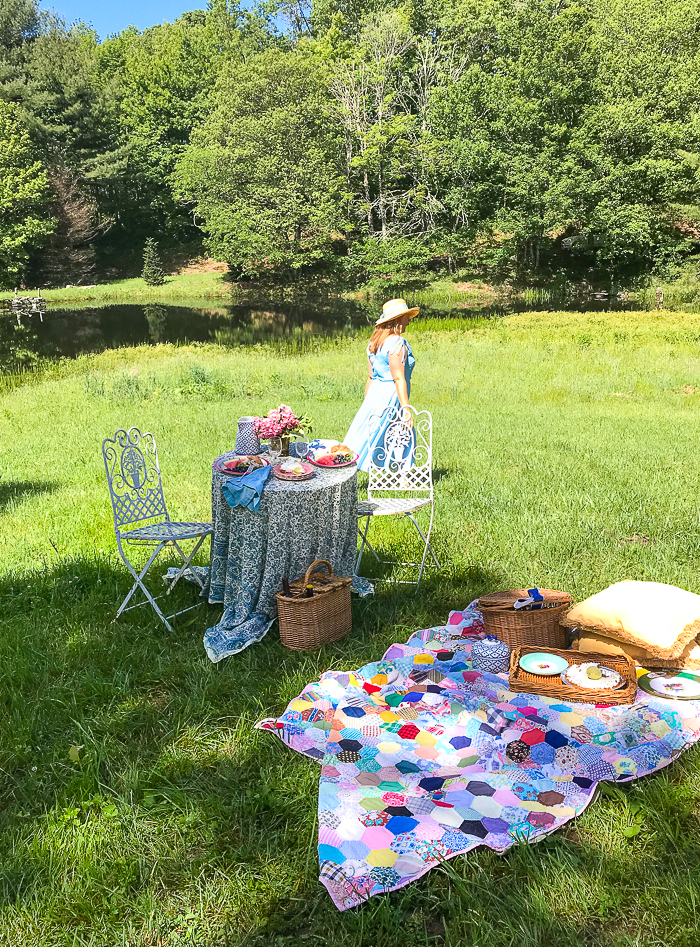 Or maybe stroll around the pond and dance in the sun.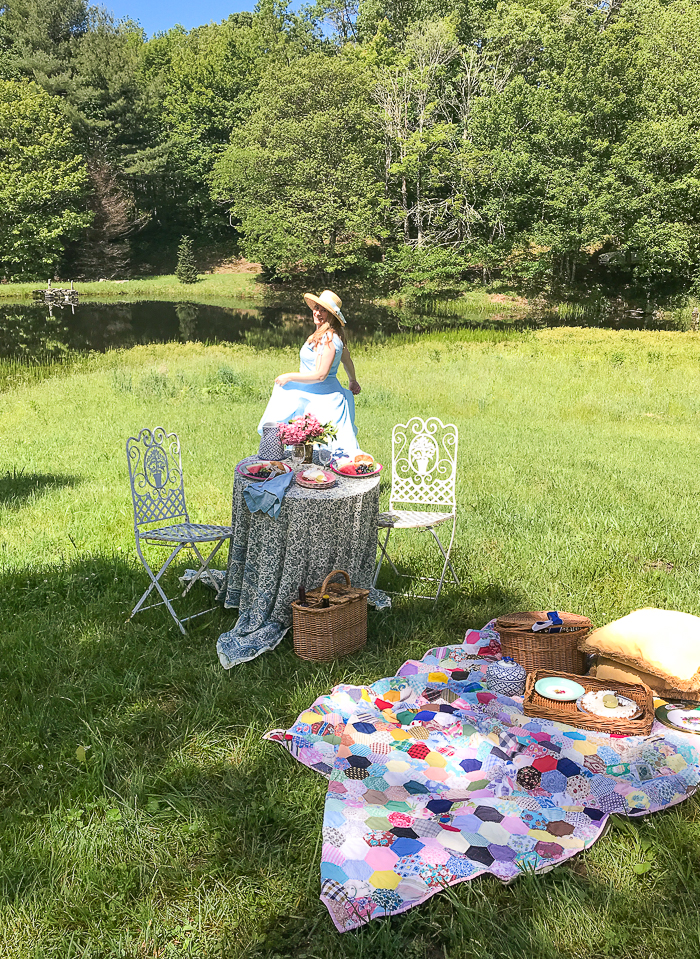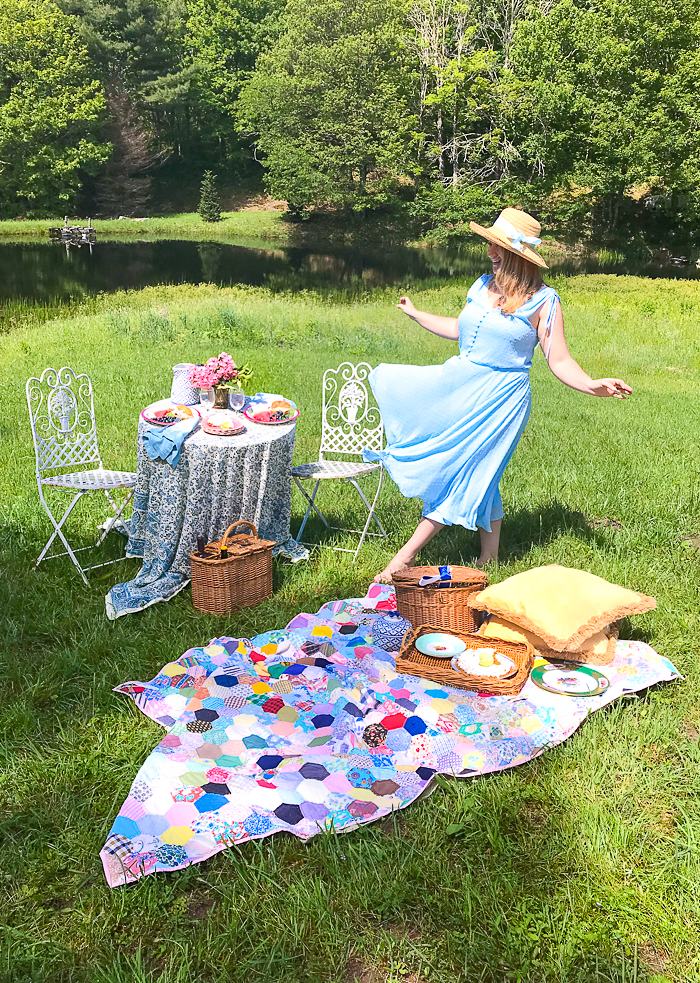 Mustn't waste a perfectly full swishy skirt!
But after while in the evening heat we'll dose off to lovely dreams of picnics gone by…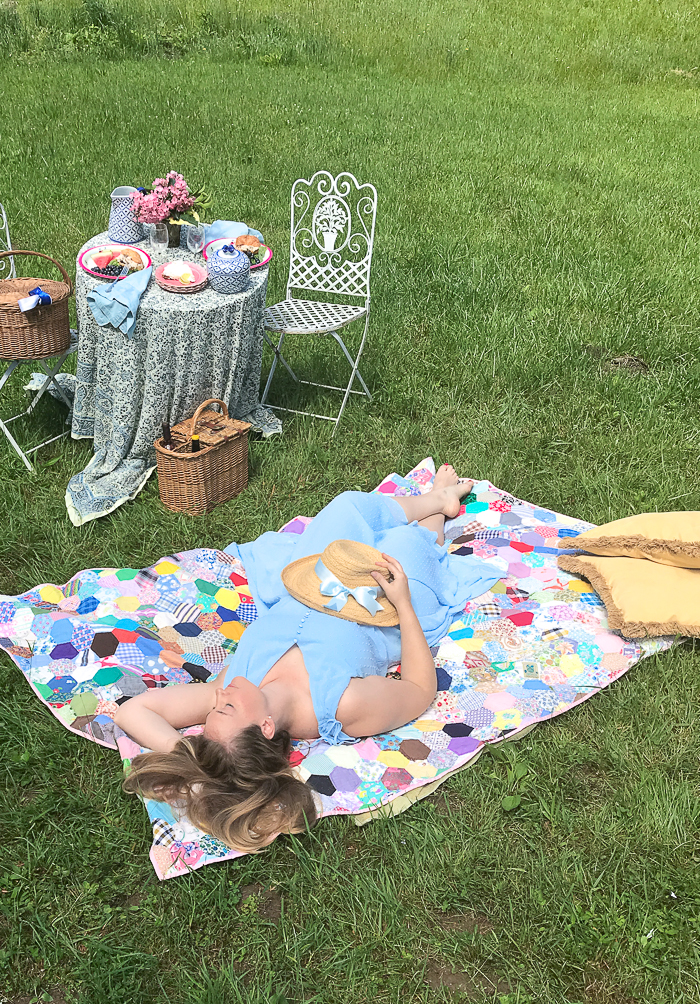 Shop the china style paper plates: pink here and aqua here.