New Adventures in Tennessee
In March S. and I embarked on a tremendous change. We left good ole Caroline for the Tennessee foothills. That's right I no longer live under a Carolina sky. We've traded our blue for orange, and we are learning the lyrics to "Rocky Top." But the view of the Appalachian valley from our new house is just enough compensation.
We found a real charmer for our new home. Built in the 1960's, it is a white brick colonial with a double door entry and crescent drive way. We were immediately drawn to the house's classic beauty: there is a marble entry, chandeliers, oversized windows, 2 fireplaces, custom wrought iron doors, and fencing, and a balcony with a view. We love the layout, which includes formal and casual living spaces and enough bedrooms to host our family for Christmas. The house's location in a well-kept neighborhood with older homes and the pool in the back yard fully tipped the scale.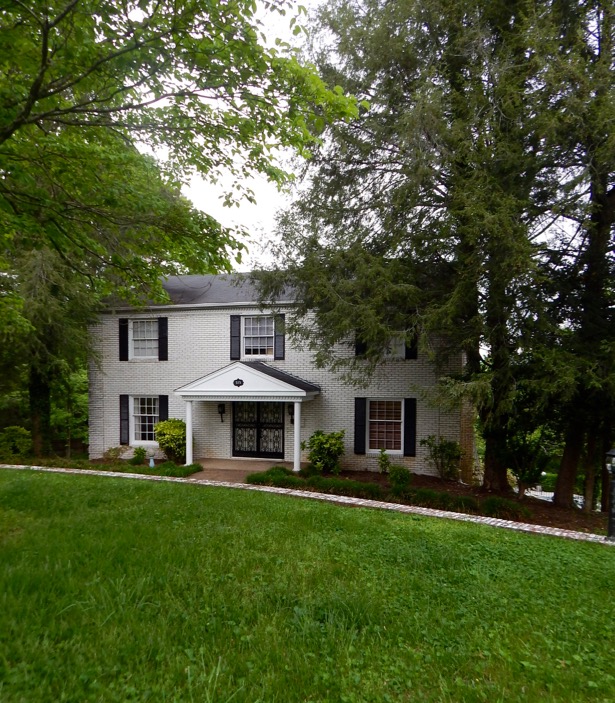 For all this home's charm and stately character, it has been rather neglected in recent years. There is an aging roof needing repair; a kitchen in desperate need of updating (hello 1980's appliances); and odd bathrooms. Let's not forget to mention an interesting blend of 60's, 70's, and 80's decor choices that I simply cannot stand (let's talk wallpaper). S. and I seriously debated whether we were up for this challenge. In fact, we put in an offer on another house first. I wasn't sure we should tackle a total house renovation after just finishing the kitchen remodel at the Concord house — the stress, the fights, the endless decisions. We should have filmed ourselves.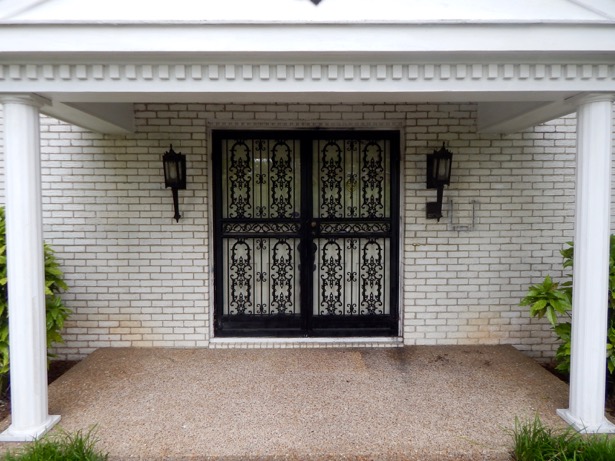 Despite all of this the house had too much potential to resist, so when our offer on the other property fell through we moved on this one. We both love to transform spaces and revitalize the neglected or overlooked, and we wanted a home with character and a history. This house has both plus good bones. Really how could we resist.
Since moving in, I've had more doubts, and thought maybe we should have resisted a bit more strongly. A few unexpected hiccups like the major kitchen appliances all dying the first week had me really questioning our decision. S. has been more positive, tackling each new trial with resolve and his usual can-do attitude. Additionally, our family has been amazing, coming to help us move and unpack not to mention all the cleaning they have done. So I am staying motivated by focusing on the end result and making plans for the renovation designs and decor. Stay tuned for all the changes!
Entryway:
Living Room, Dining Room, and Powder Room:
This slideshow requires JavaScript.
Kitchen and Family Room:
This slideshow requires JavaScript.
Upstairs:
This slideshow requires JavaScript.
Pool: