Beach Bound: Spring Getaway to Maui
Planning a spring getaway to a warm, sunny clime? Check out my beach bound looks for packing inspiration!
This time next week I'll be sitting on a sandy beach with the sun in my face staring out at the Pacific ocean. That's right I'm headed to the beach, but not just any beach…Maui! This will be my first time in Hawaii, and I couldn't be more excited.
My family and I are going to Maui for my brother's wedding. They are getting married on the beach, of course, in a morning wedding with brunch afterwards. How sweet is that! I love travelling and I've already been planning my next destination. I found some hotels near Mercedes Benz Superdome and I've always wanted to visit New Orleans so that might be where I'm heading when I'm back from the wedding! It's only an idea at the minute though.
Y'all probably won't be surprised to hear that I am a Type A – Enneagram 1 – planner, so I've been busy researching the island and planning our sightseeing excursions for the past couple of weeks. As I do this, I also start considering what to pack. With priority # 1 being relaxing beach time with a good book and fruity cocktail, I've got my beach bound looks all figured out.
I love to rock two different looks at the beach: black and white and romantic floral. Here are my top picks for our beach days: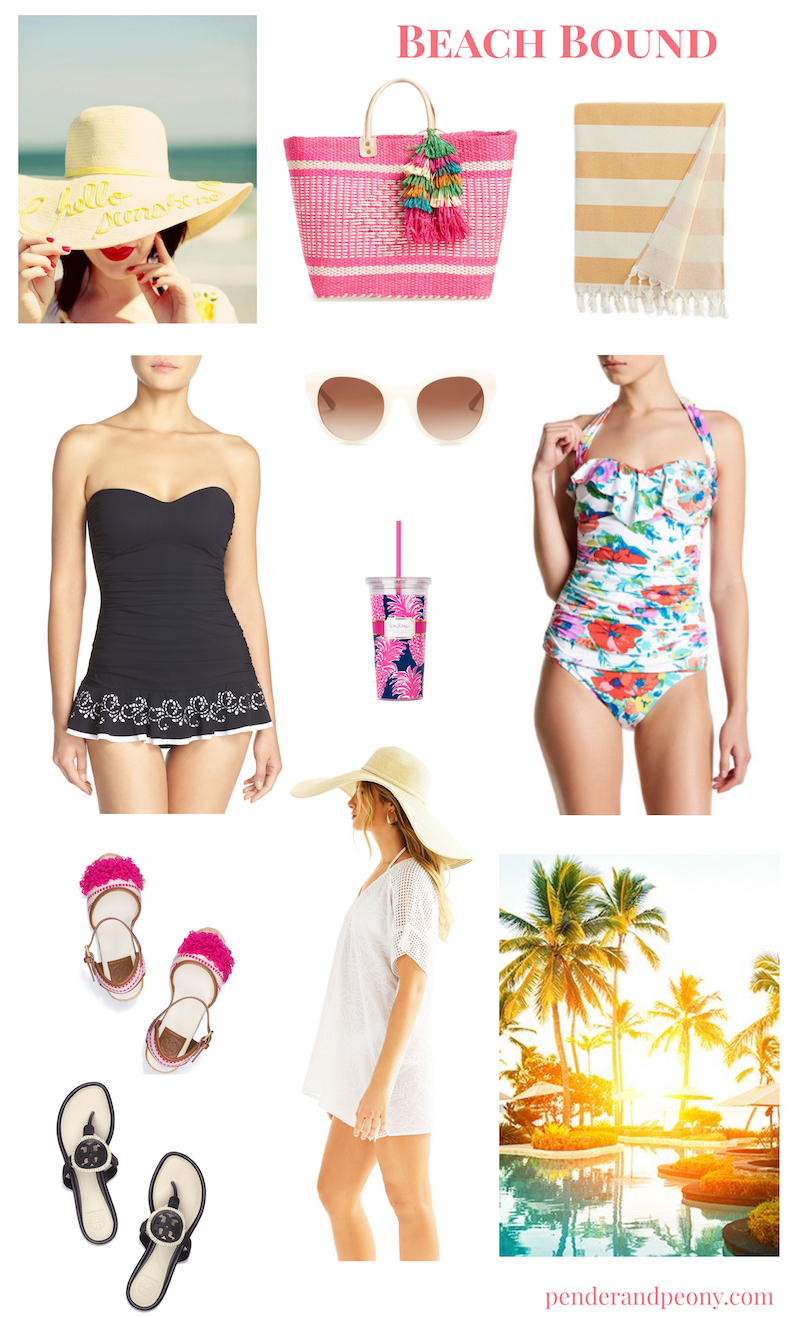 My Beach Bound Packing List
*Post contains affiliate links that help support P&P*
What is your must-pack item when beach bound? Share with us below!