A beautifully lit Christmas tree with ornaments scattered amongst the branches is pure Christmas magic. Decorating the tree is one of my favorite parts of the holidays. I love how a Christmas tree transforms the room and the way it ignites memories of Christmases long past.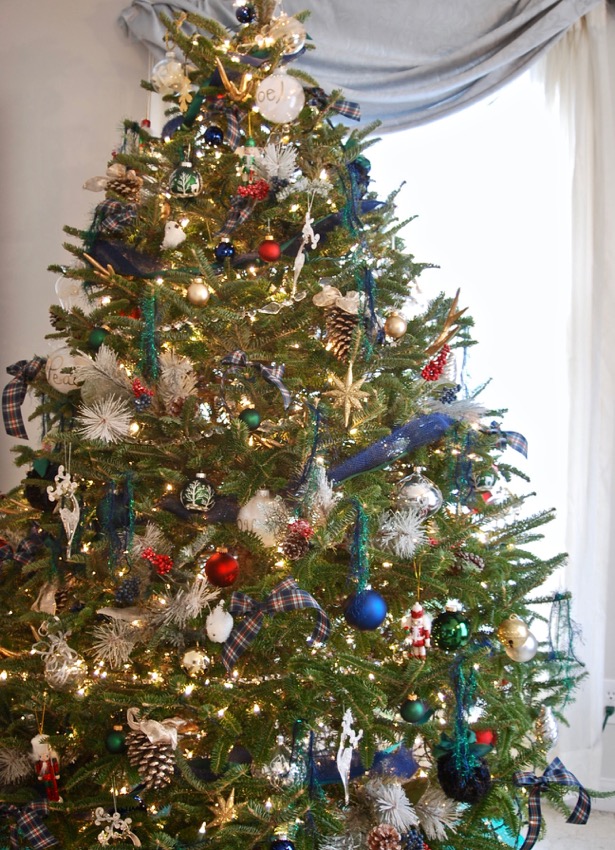 I grew up on a Christmas tree farm. You probably didn't know that about me. Almost 40 years ago my grandfather started a Fraser fir tree farm high in the Blue Ridge Mountains of North Carolina. Us grandkids roamed every inch of that farm on foot, by John Deere tractor, four-wheeler, and sometimes even horseback. There were endless adventures to be had amongst the trees and glades, and we explored it all. In the spring we helped plant seedlings; in the fall we counted and marked trees, and as Christmas grew near we opened the choose and cut fields for families to hunt for their perfect Christmas tree.
I used to love getting to take a ride on the tractor. Besides, it is not every day that you get to experience exploring a farm on a large vehicle. Which reminds me, one of my friends recently bought a new John Deere tractor from the Fastline website. They have a great selection of agricultural equipment and tractors, so if you need to stock up on farming wares, you might want to take a look.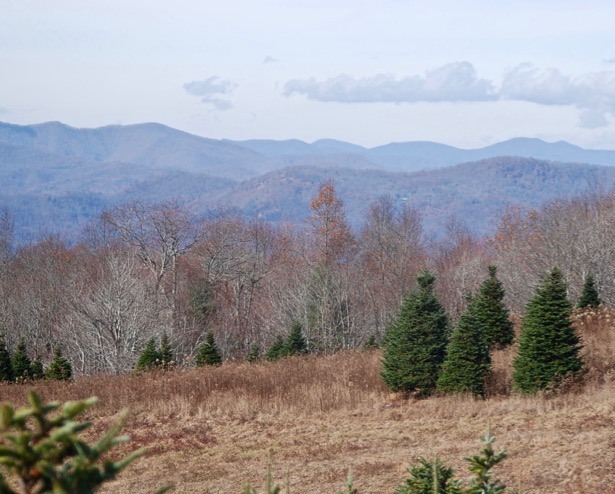 Growing the perfect Christmas tree is at least a decade long process longer if you want a 12 foot or taller tree. Seedlings come to the farm after 3 to 5 years of growth in a nursery. Then it takes another 7 to 8 years of shaping, shearing, and pruning to grow a 7 to 10-foot tree. Not to mention fighting off the wooly adelgid.
My Grandfather has been there through it all endlessly caretaking the land and trees with a steady hand, shaping and pruning each tree so it can grace a family's home just once and bring that special Christmas magic to life. He is 95 now, and no longer comes to the farm every day. But I know he is proud that his children and grandchildren carry on this tradition.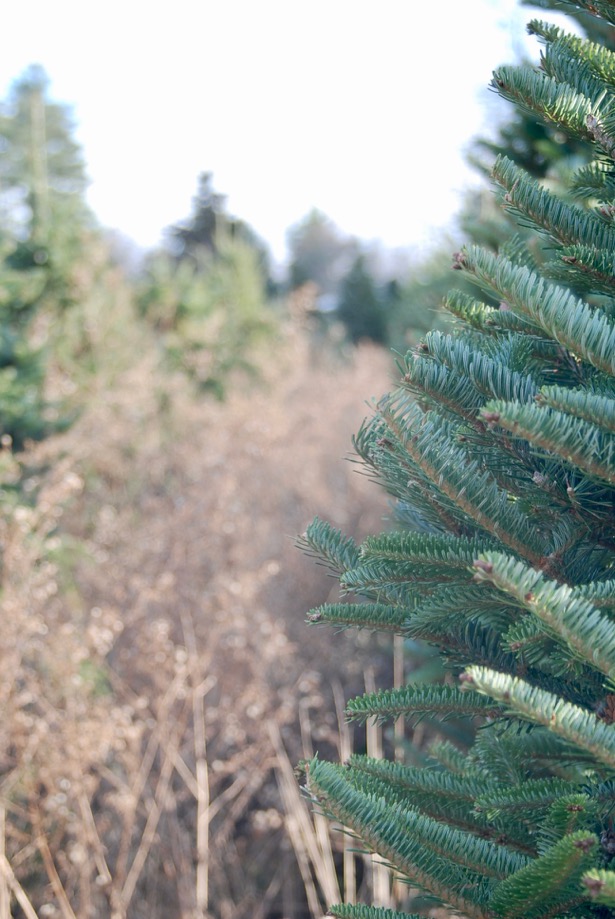 One might be tempted to think that seeing the reality behind the Christmas tree, the year-round care and attention these trees require ruins the magic a bit. But I've never felt that. Christmas has always been a festive, celebratory time for my family even though it is the farm's busiest season.
We love to see families come back year after year to pick their Christmas tree. Some have been coming almost as long as the Christmas tree farm has been open. They drive from hours away for a day on the farm, bringing each new generation of kids to experience the hunt for the perfect Christmas tree, and it is a grand adventure. There are acres and acres to wander over and thousands of trees to choose from.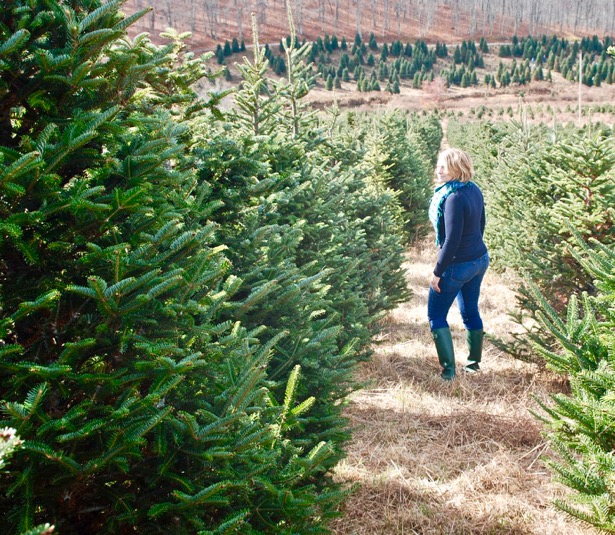 Before you begin your hunt for the perfect Christmas tree here is what you should know:
No. 1 Fraser fir trees are the best choice for a Christmas tree (yes, I'm biased). Why? They retain their needles well, so you have a minimal loss during the holiday season and they have that classic evergreen smell that just says Christmas. Plus Fraser fir trees have sturdy, well-spaced branches that support heavy ornaments.
No. 2 Buying a live Christmas tree supports American farmers and helps the environment. Learn more here.
No. 3 Measure the height of your ceiling and the width of your space. You should also measure your tree stand and how big a diameter the stand can hold. Know what size tree you need before you go to the Christmas tree farm or lot and how much trunk you need to adequately secure the tree in the stand. See more about tree stands here.
No. 4 A healthy tree will have minimal needle loss when you run your enclosed hand down a branch, and the branch should be fairly pliable. It's normal to see some needle loss towards the trunk of the tree. All conifers shed needles in the fall. You may also see red or orange-colored needles in the center of the tree, especially this year due to the drought conditions in the Appalachian Mountains. Most of these needles will shake off.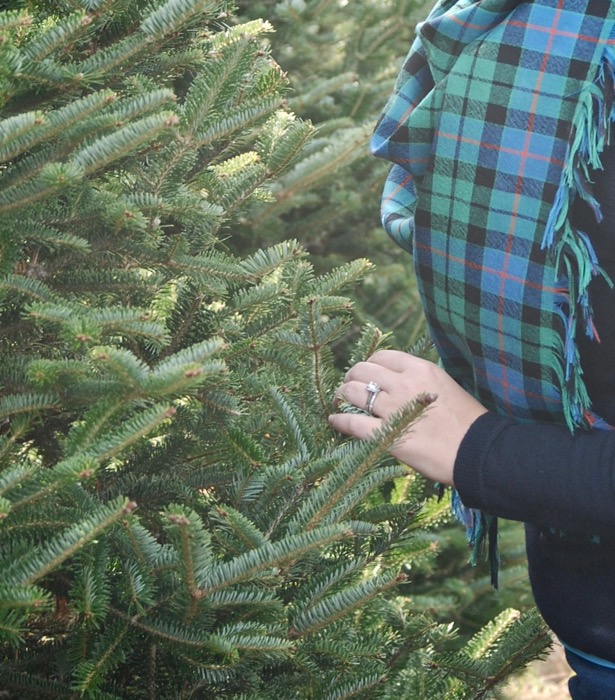 No. 5 A well-grown Christmas tree should be shaped like a pyramid with a full bottom and narrow top, evenly spaced branches, and minimal defects (large holes) down at least 3 sides. It should also be a deep blue-green color.
No. 6 When you get your tree home wash it down outside with a hose and shake it vigorously. This removes allergens and dead needles. You can even blow it with your leaf blower if you have one, if not, it's best to look online at sites such as Thebestleafblowers.com to see which one would be best for you. An all-year-round Christmas gift!
No. 7 It is important to get your tree in water as soon as possible. If you are buying from a tree lot or you wait a few hours after bringing your tree home to put it up you will probably need to cut the trunk again as the resin will start to seal across the cut edge. Do not whittle at the circumference of the trunk as this will damage the tree's ability to absorb water.
No. 8 Avoid placing your tree near the fireplace or other heat sources as this will dry your tree out quicker.
No. 9 Check the amount of water in the stand daily and refill as needed. The Christmas tree will absorb a lot of water at first. Farm secret: Put a splash of Sprite in the water to keep your tree fresh longer.
No. 10 It's good luck to find a bird's nest in your Christmas Tree, so keep it in the tree and let it be part of your decoration.
I can't explain why, but hunting the perfect Christmas tree never seems to get old. We go round and round almost every year, worrying about size, shape, and girth. We struggle to imagine the tree all decked out in lights and our special ornaments. We walk down another row of trees, wondering if that perfect one is just on the other side until we find our Christmas tree – the one that fits seamlessly in our mind's eye – the perfect Christmas tree.
You can learn more about my family's Christmas tree farm here.
Pin this for later: