Visiting the Mabry-Hazen House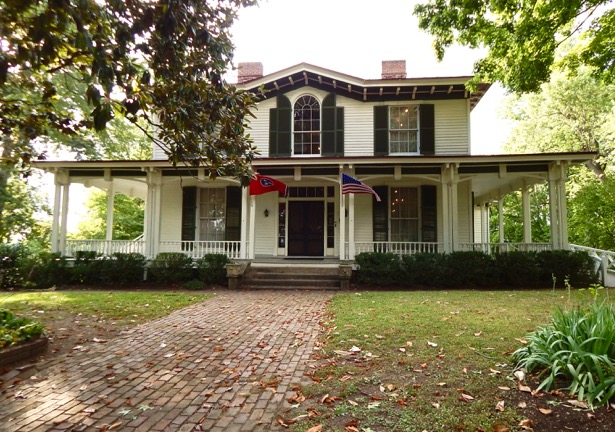 Gunfights, Civil War strategy, lawsuits, and scandal mark much of the history of the Mabry-Hazen House, but from its serene perch atop Mabry's Hill with towering magnolia trees shading the wide veranda you could hardly imagine this notorious past. The Mabry-Hazen House was home to three generations of the same family and showcases their original furnishings and décor, offering a unique peak at life during the the mid 19th century into the early 20th century. You can tour the house Monday-Friday 11AM to 5 PM or Saturday 10AM to 3PM.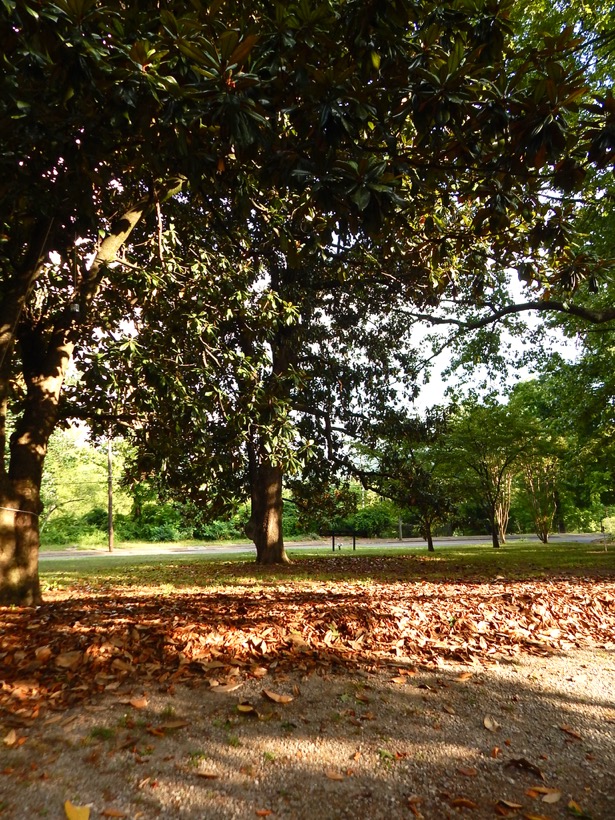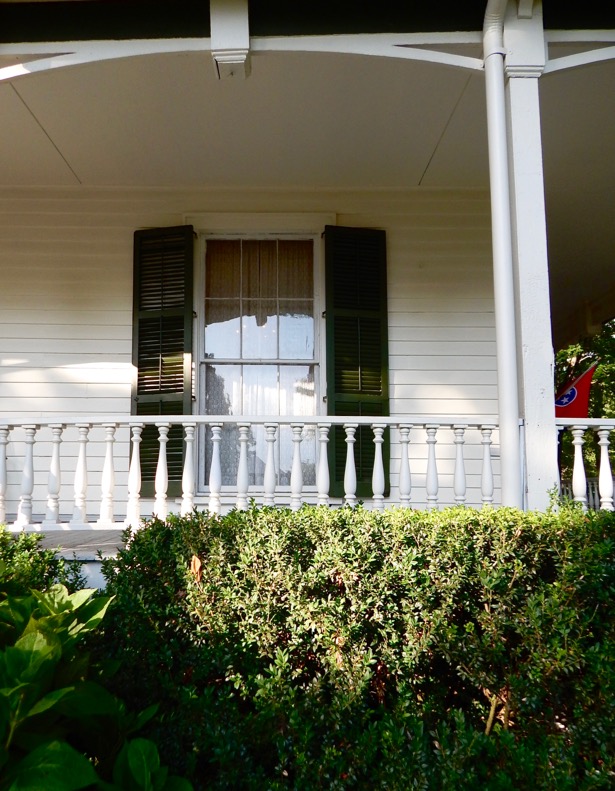 History of the Mabry-Hazen House
Originally known as Pine Hill Cottage, the house was built in 1858 for Joseph Alexander Mabry II and his wife Laura. Joseph was a prominent businessman and plantation owner in Knoxville, presiding over the Knoxville and Kentucky Railroad and donating the initial acreage for Market Square. His sentiments lay with the Confederate cause, but he was practical above all and had no compunction about assisting Union forces when Knoxville switched hands. For all of Joseph's practicality, he was not above settling issues with violence. In fact, he fought in several duels/barroom brawls; one of which resulted in his death in 1882. This shoot out, over a land dispute, pitted Joseph and his son against Thomas O'Conner and occurred on Gay Street. The gunfight was famous enough to merit reference in Mark Twain's Life on the Mississippi.
Mabry's daughter, Alice, and her husband Rush Strong Hazen moved into the house after Joseph and his son's deaths. They raised three girls in the home, and their youngest daughter Evelyn Hazen inherited and lived in the house until her death in 1987. Her will stipulated that the house should be turned into a museum or razed to the ground. Evelyn's life was tumultuous. Known as a great beauty with a fiery temper, she created quite the scandal when she sued her fiancé for breach of promise in the 1930's. To learn more about her life and the court battle you can read The Seduction of Miss Evelyn Hazen by Jan Van Ryan.
Portraits courtesy of Mabry-Hazen House.

My Experience
I had the pleasure of visiting the Mabry-Hazen House for their 4th of July celebration. It was quite the festive event with bluegrass music, BBQ, and a spectacular view of the fireworks over Knoxville. I highly recommend attending one of their events. The next one is Lineage & Legacy on Sunday, October 16th from 2 to 4PM. The event will feature a play about the 1882 gunfight that resulted in Joseph A. Mabry II, his son, and Thomas O'Conner's deaths. The Tennessee Stage Company will be performing. Lineage & Legacy is free and open to the public. It is also a homecoming for local Mabry descendants and the annual membership meeting.
I love historic house museums, but then again I am a public historian and a bit of a geek ; ). I love the way they immerse you in a time period and viscerally connect you to history. Furthermore, I'm always impressed when they do this without the "moonlight and magnolias" approach. The tour guide for the Mabry-Hazen House presented a straight-forward and compelling narrative of the residents of Pine Hill Cottage. He did not romanticize Joseph or Evelyn nor did he plunge into a hagiography as so often happens.
He told Joseph's and Evelyn's stories in the front hall with their portraits for visual aids. Then allowed us to peruse the house at our leisure. The ropes were down for the 4th of July event. We were allowed to walk into the rooms and get an up close look at the family's artifacts. In a more post-modernist interpretative approach, we were left on our own to imagine the family living there and connect with the objects in our own ways although docents were present in each room to answer questions. Some docents did point out important decorative arts or unique architectural features.
While this interpretative model has many merits, especially in a Frisch shared authority way, it did not really work for me. I wanted a more detailed connection drawn between the Mabry's, the Hazen's, and the house in which they lived for more than 100 years. Maybe my imagination wasn't up to snuff that day.
Another reason I love historic houses, particularly those of local significance, is their potential to connect community or personal history to the larger events of American capitol "H"istory – our national narrative. Often at large museums or even the historic houses of founding fathers, visitors cannot identify with the stories told. They cannot make a personal connection other than patriotism or a sense of being "American."
But local museums can bridge this gap by showing more directly how national events and trends affected people's lives – affected the communities in which they grew up. The opportunity here for real connection, expansion of views, and deeper understanding of American history is valuable. The Mabry-Hazen House has such potential. There is the connection to the Civil War with the house's strategic use by both the Confederate and Union forces. There is the opportunity to discuss slavery and westward expansion. Additionally, Evelyn's life offers a unique opportunity to discuss gender restrictions and women's rights.
So if your weekend plans are unresolved go check out the Mabry-Hazen House or plan to attend the Lineage & Legacy event in October!