Well…the dining room is finally finished. I love…LOVE…the way it turned out.  From the colorful kilim rug to the blue and white fabrics, this room while eclectic harmonizes in a wonderful East meets West juxtaposition.  Plus this room has some not so subtle nods to the South with the gingham placemats, cotton boll accent, and Carolina themed prints. What do y'all think?
As I started shopping for inspirational pieces for this room, I was leaning heavily towards the "rustic neutrality" style from my earlier mood board.  Then in one of my many trips to the Depot (an antique shopping mecca) I laid hands on some irresistible blue and white fabrics that now make up the curtains, pillows, and seat cushions.  This find coupled with my existing collection of blue and white china tipped me right over the edge to the East meets West board.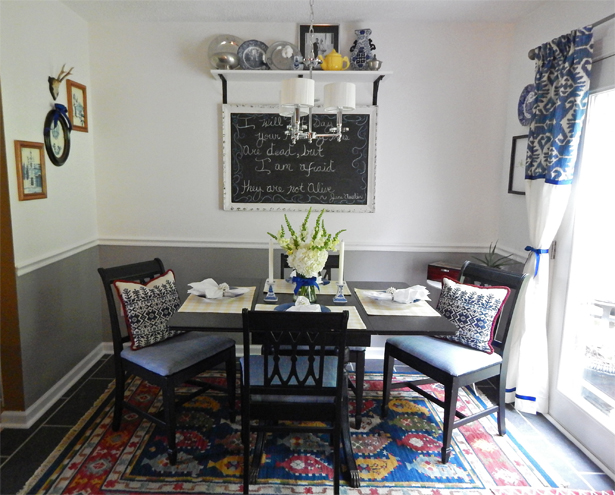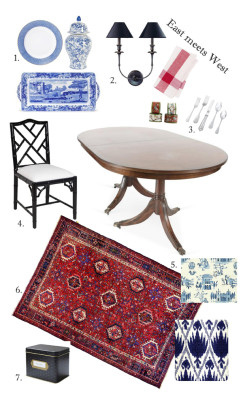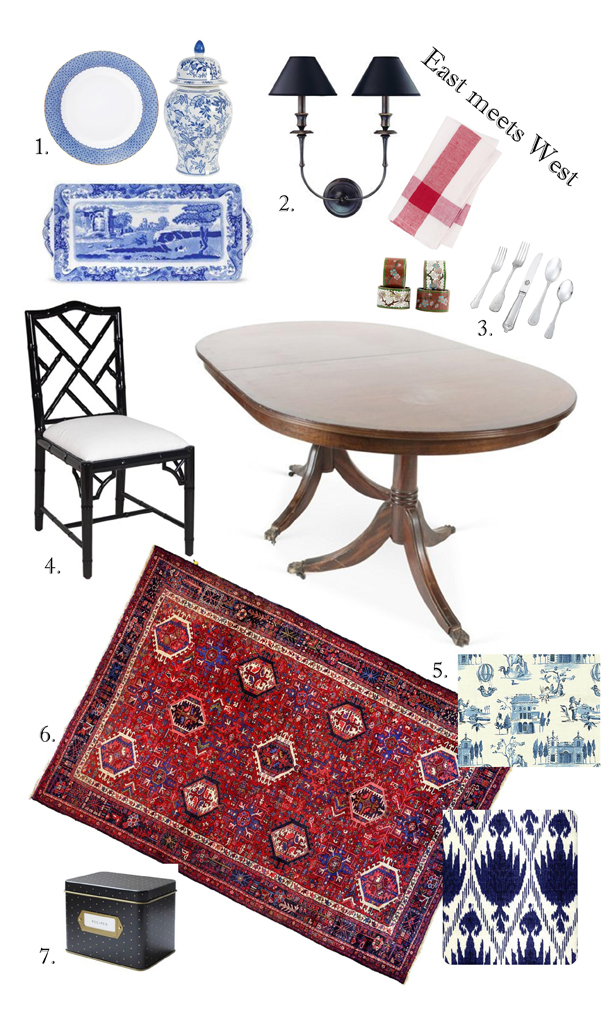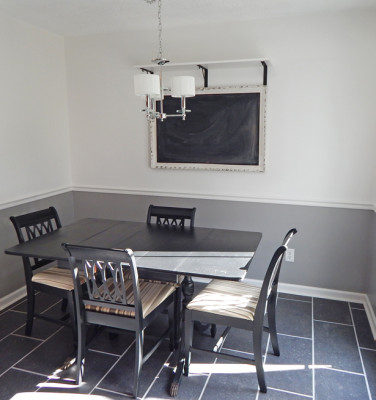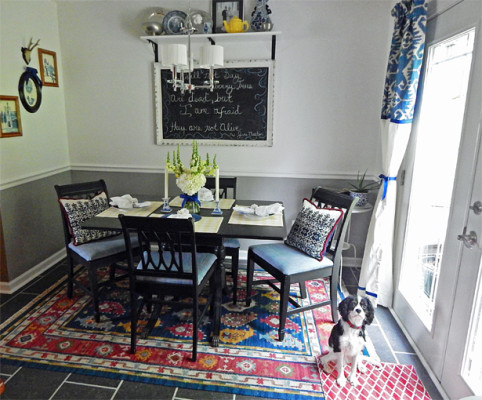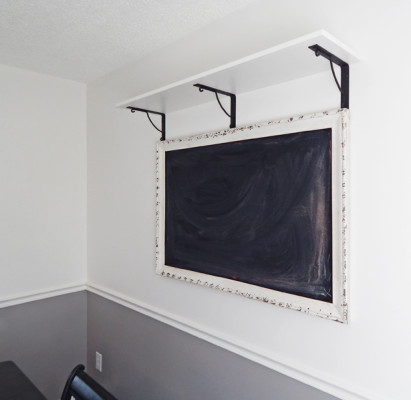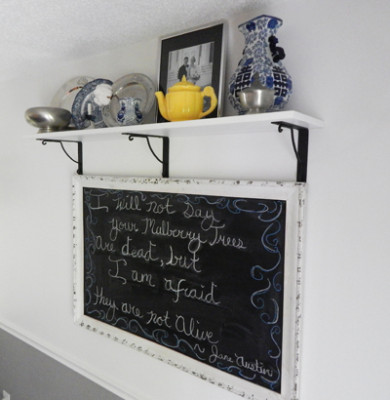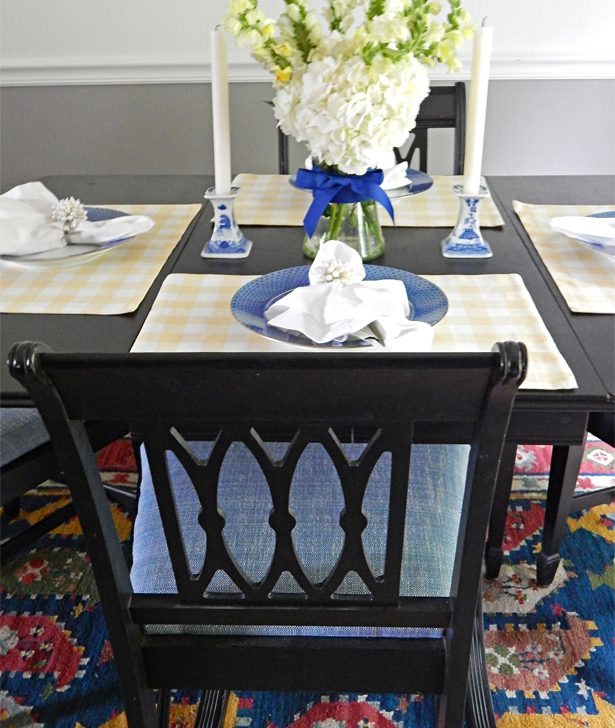 The rug was one of the most difficult elements to choose. I spent hours looking online, going to different antique stores, and perusing estate sales until finally I landed in Rug&Home.  It's not that an antique kilim or Persian rug is hard to find. They are actually quite abundant, but finding one under $1000 — difficult. Finding one under $300 — impossible.  In the end, I had to give up on the blue and red Persians I adored because S. and I simply couldn't justify spending that much on a rug, especially with a new puppy.  I settled on a new kilim rug that has a vintage paisley pattern and the multi-colored palette I wanted for only $250!  It is definitely the crucial piece that pulls everything together.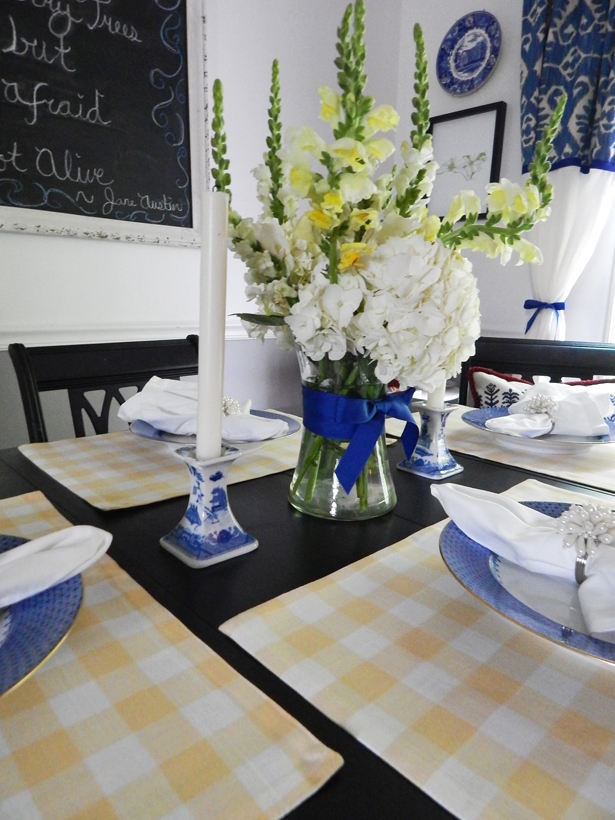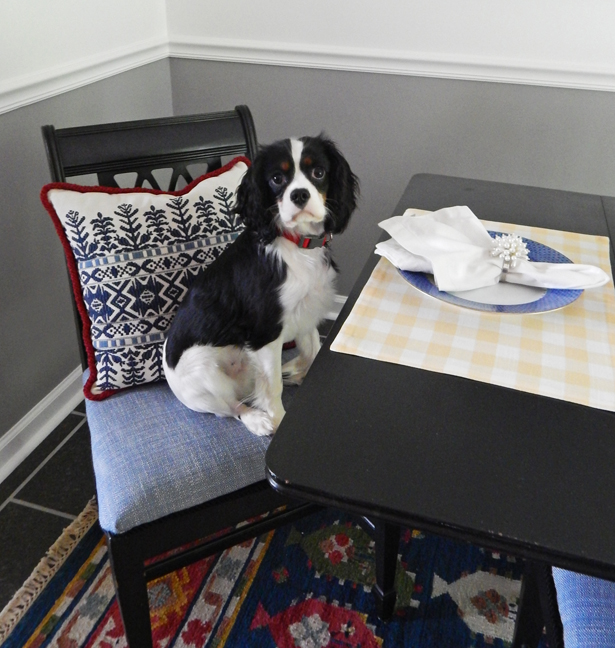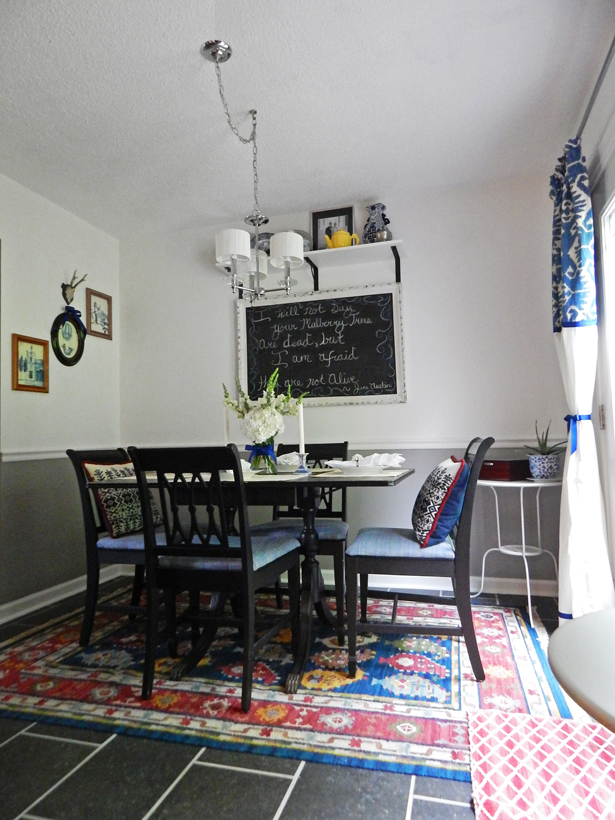 My other favorite element in the dining room is the chalkboard and display shelf. I really love changing the board to fit the occasion or display a seasonal message, while the shelf lets me display some wonderful pieces of pewter I inherited from my grandmother Emma Lou.  Right now there is a quirky quote from my favorite author Ms. Austen up on the board.  It's all about changing your perspective!