12 Ideas to Style a Traditional Sideboard
Let's look at 12 ways to style a traditional sideboard and talk styling tips to get that Grandmillennial chic look!
Don't you just love a sideboard? I certainly do because sideboards are form, function, and display all in one piece of furniture!
Sideboards provide wonderful storage for your china and tableware collections plus they serve as buffets and serving stations when you host dinner parties and celebrations.
Styling the top of a sideboard is the perfect opportunity to play with displaying your treasures and curios. There is a wide variety of sideboard decor that one can arrange and showcase on this flat top, and really you can be as imaginative or as traditional as you please. It's also a wonderful place to mix high and low – more on that here.
In today's post, I'm sharing 12 ways to style a traditional sideboard, using the elegant Federal flame mahogany board in my living room. These 12 sideboard styling ideas could work just as well in a dining room, and they all showcase a range of decor but with a traditional, Grandmillennial flair.
I'm going to let the photos speak for themselves and then share tips and tricks at the end!
12 Ideas to Style a Traditional Sideboard:
No. 1 Style It As A Bar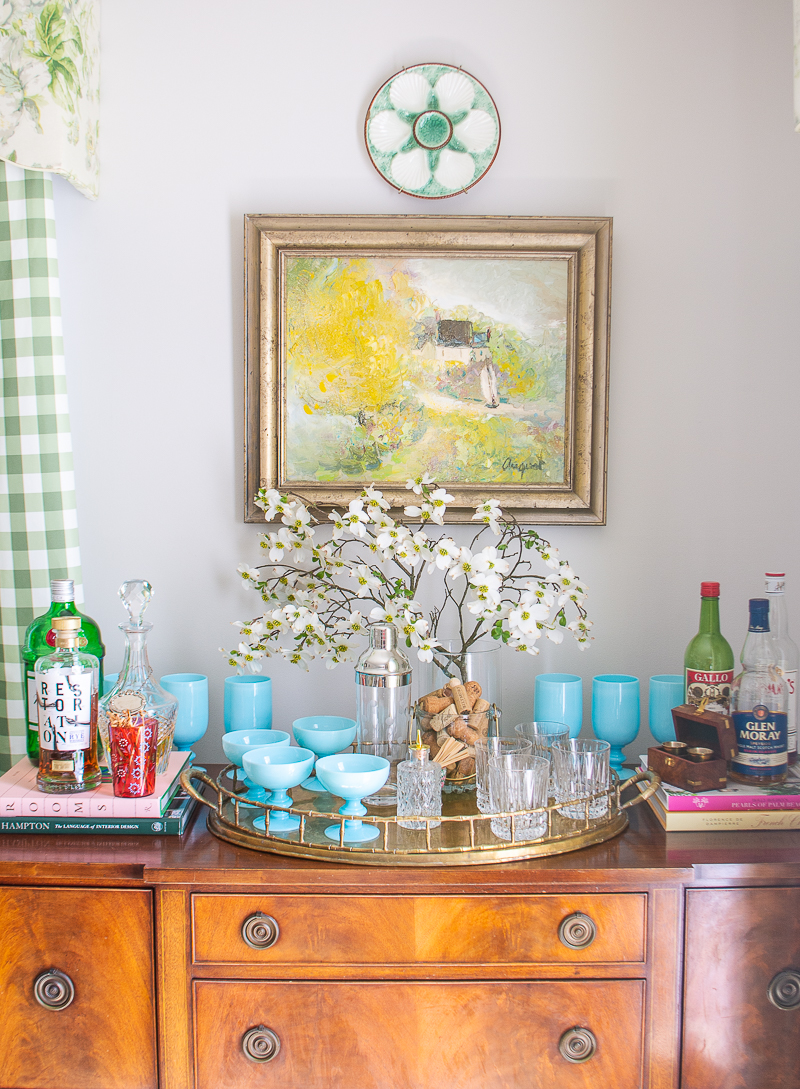 No. 2 Style It With Elegant Antique Silver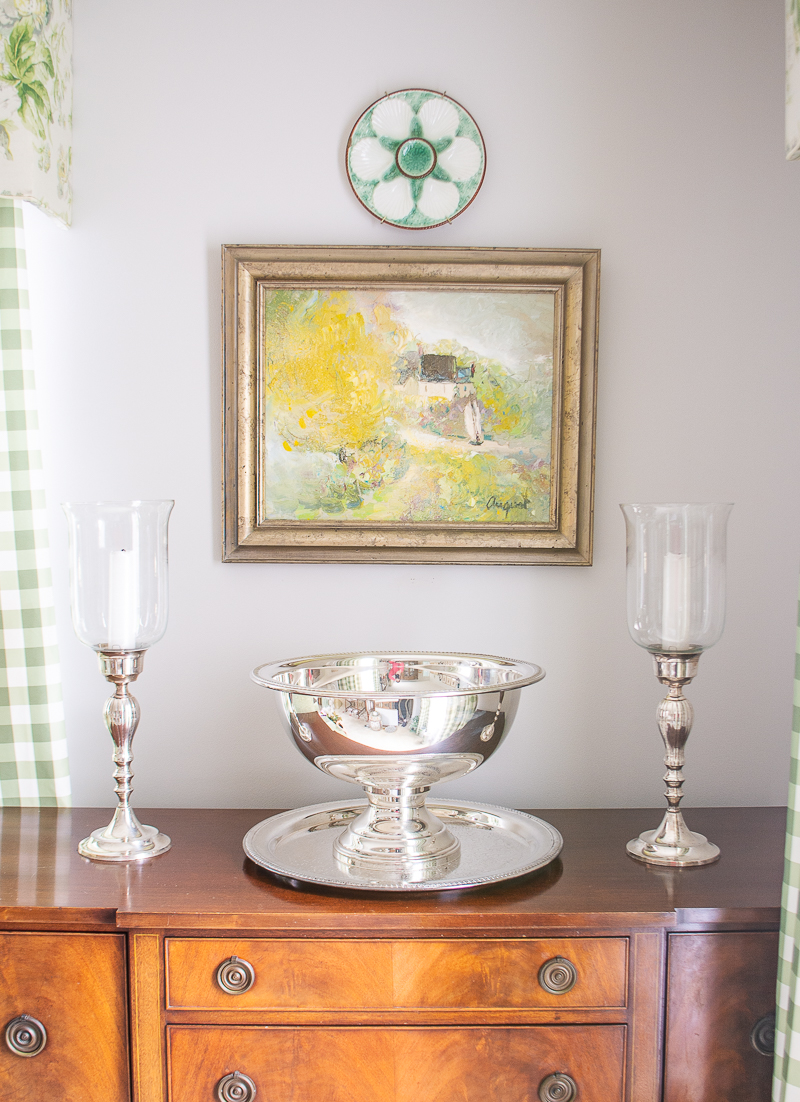 *This silverplate punch bowl is available in the Curio Shop!
No. 3 Use Classic Blue & White Ginger Jars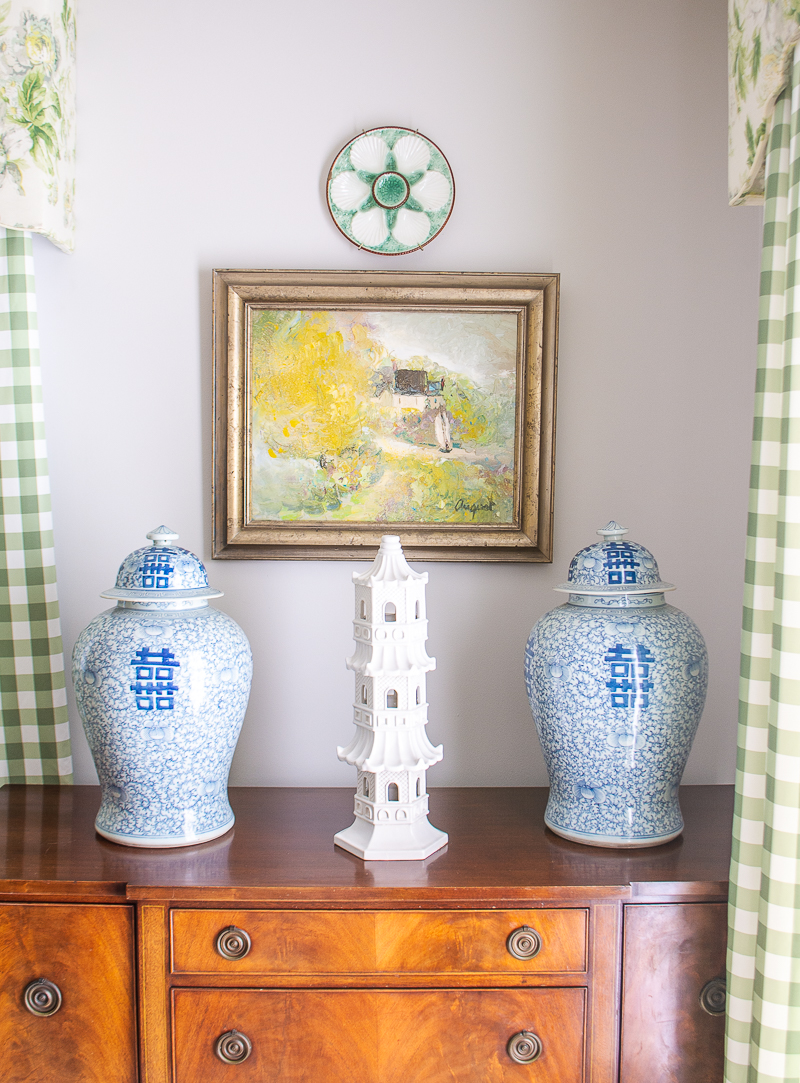 No. 4 Style with Layered Chinoiserie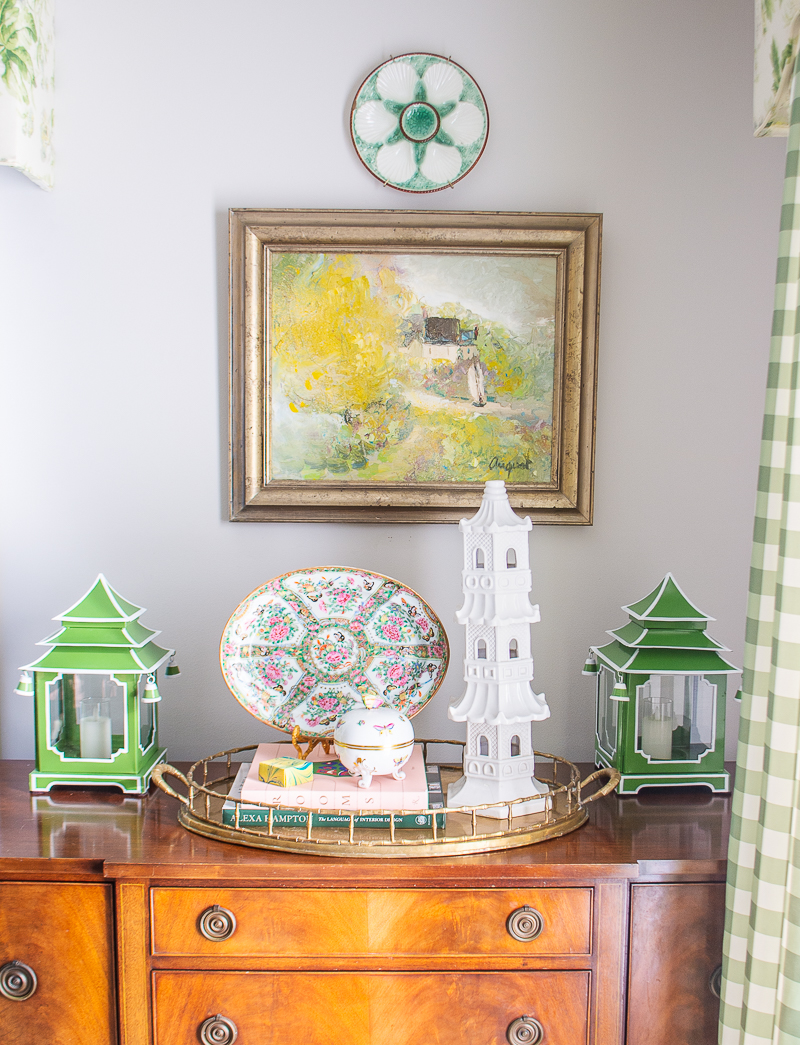 No. 5 Set Up a Drinks Station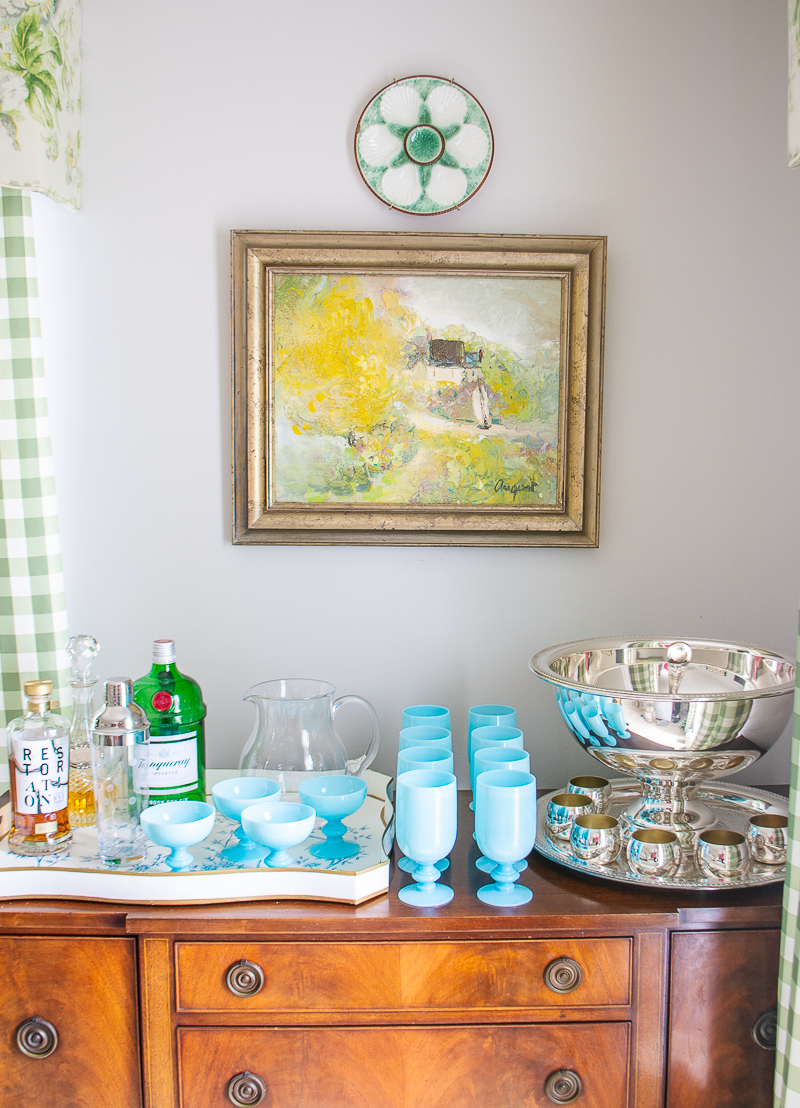 No. 6 Display Your Favorite Tableware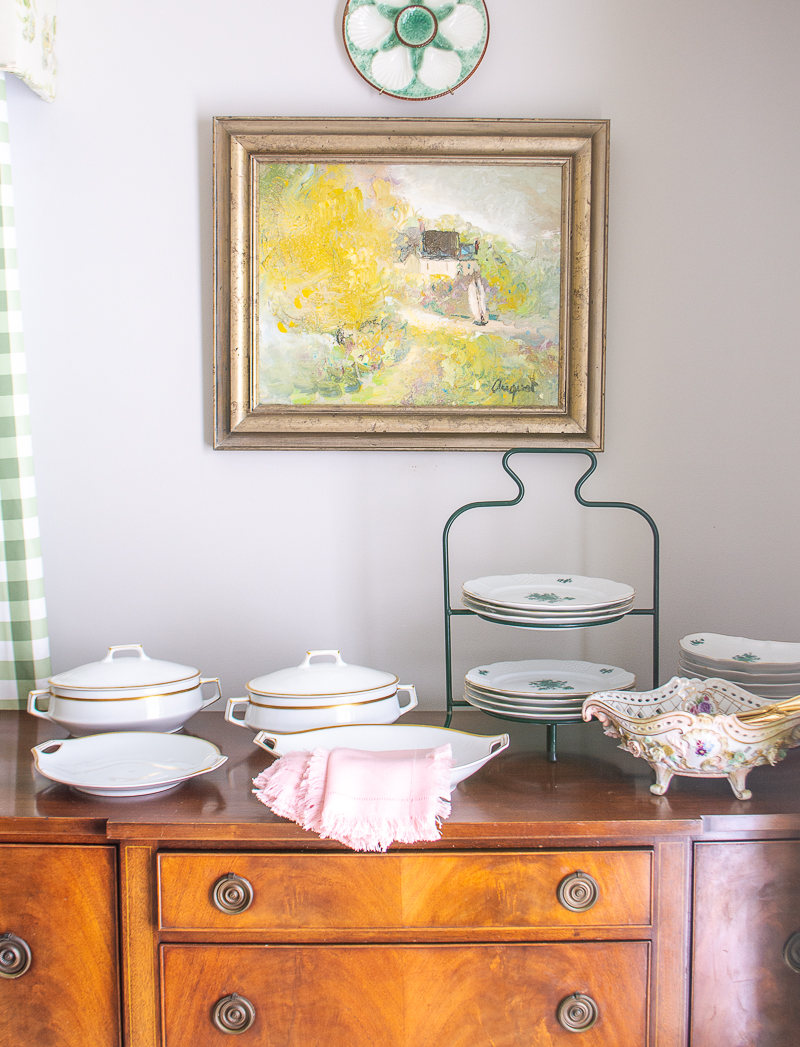 No. 7 Arrange Fresh Seasonal Blooms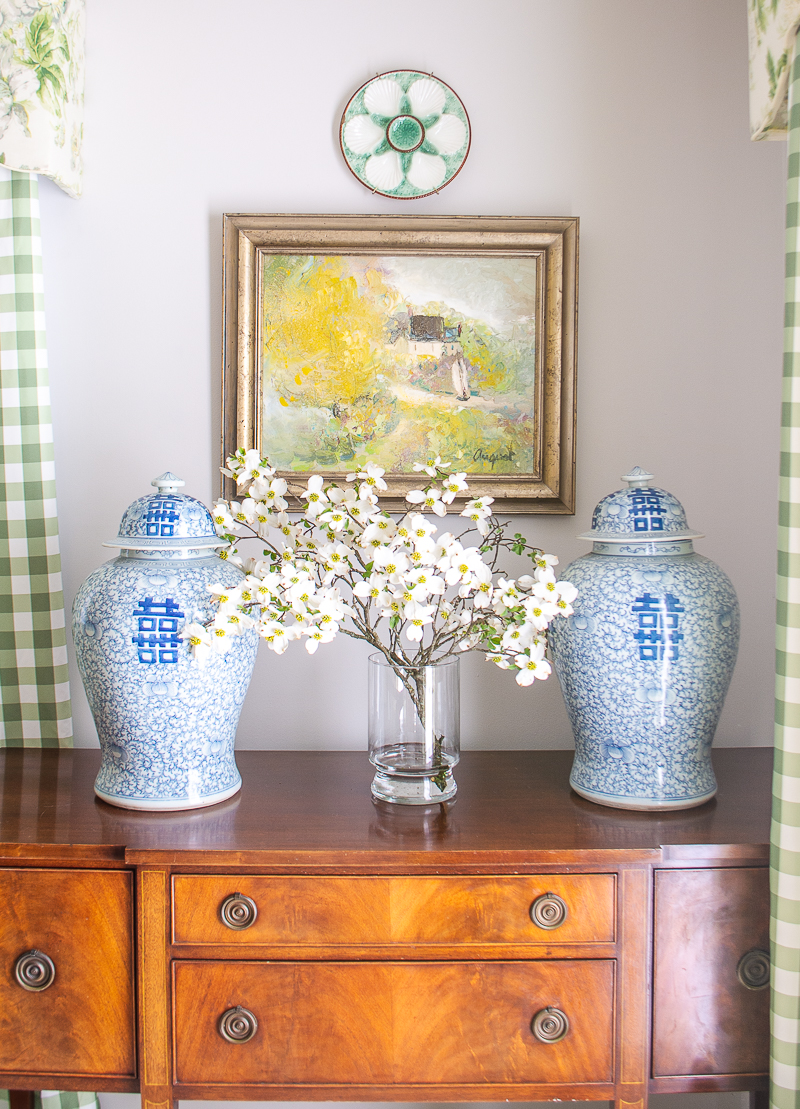 No. 8 Display A Collection of French Compotes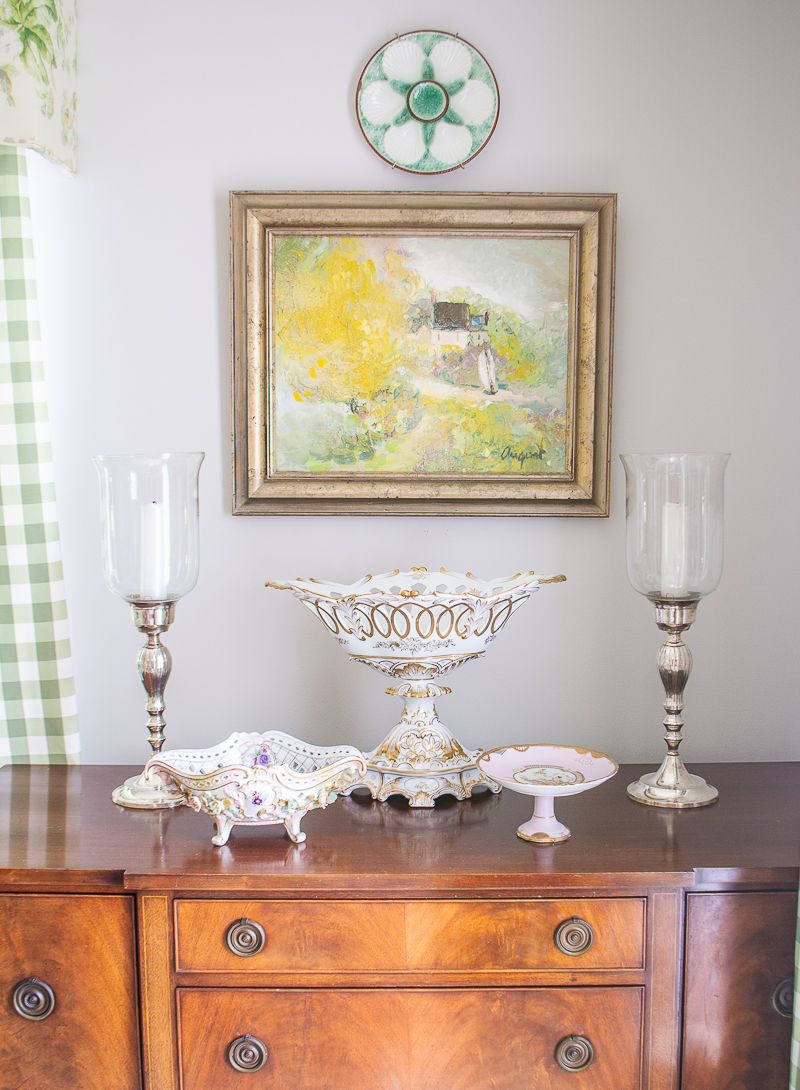 No. 9 Go Classic with Symmetry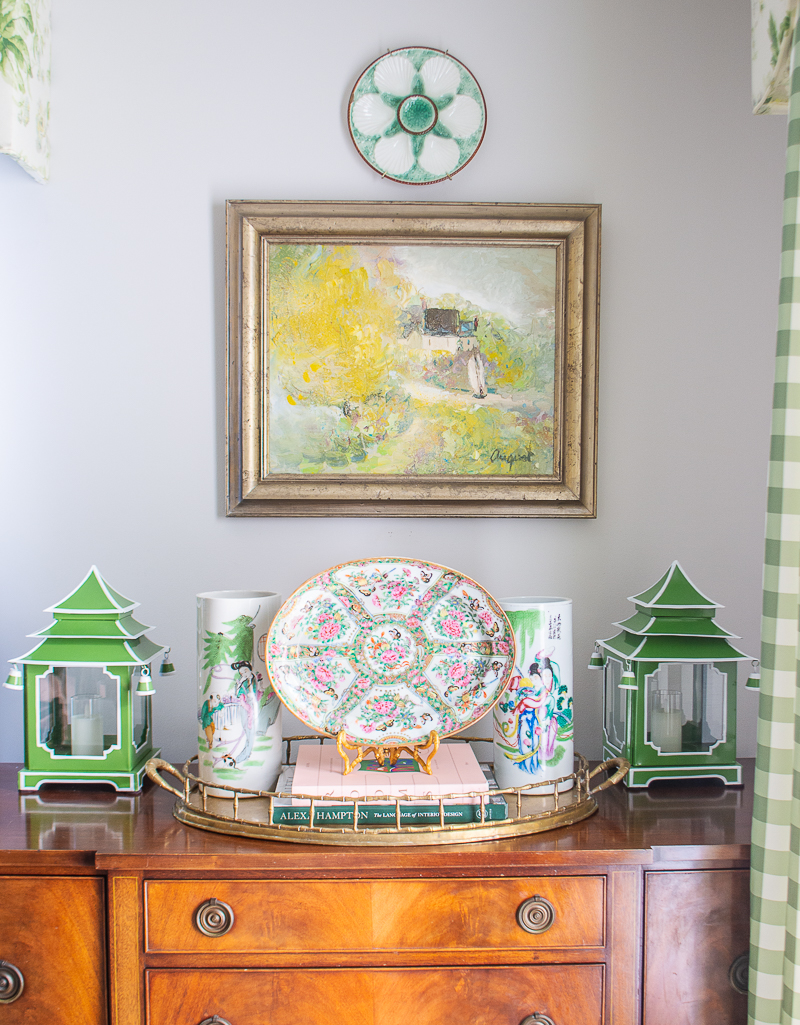 *The pair of geisha cylinder vases are available in the Curio Shop!
No. 10 Showcase An Antique Collection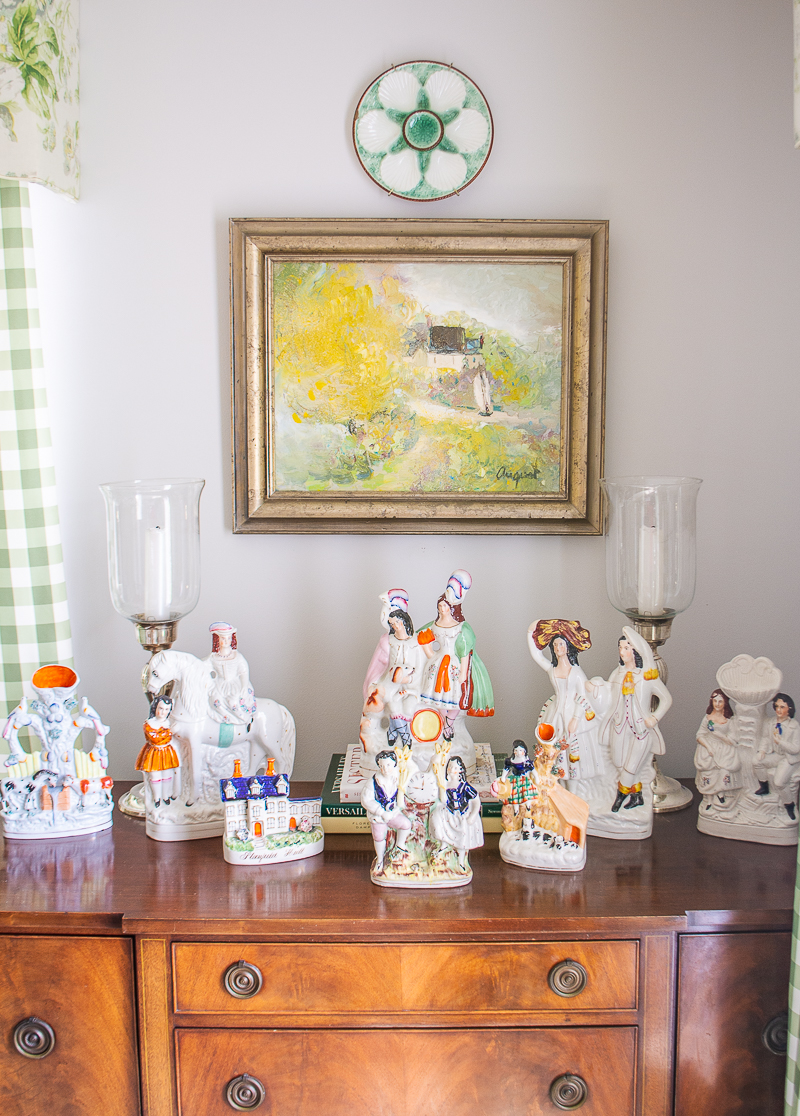 No. 11 Set Up A Wine Bar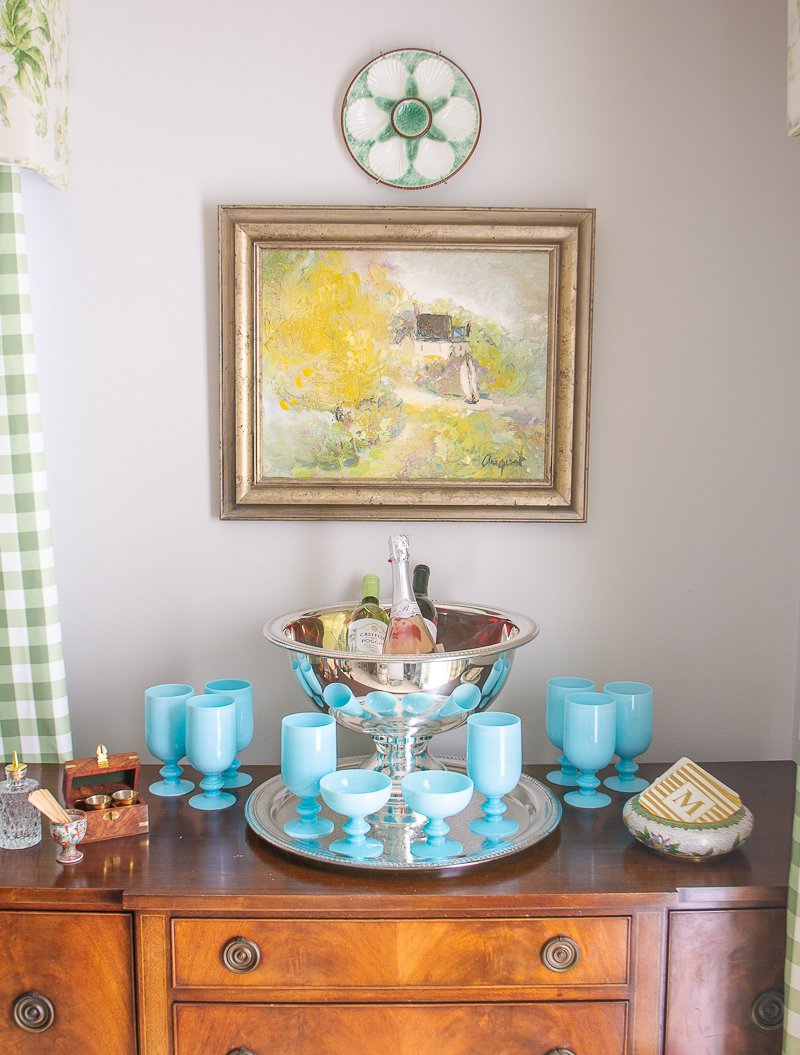 No. 12 Create An Eclectic, Layered Look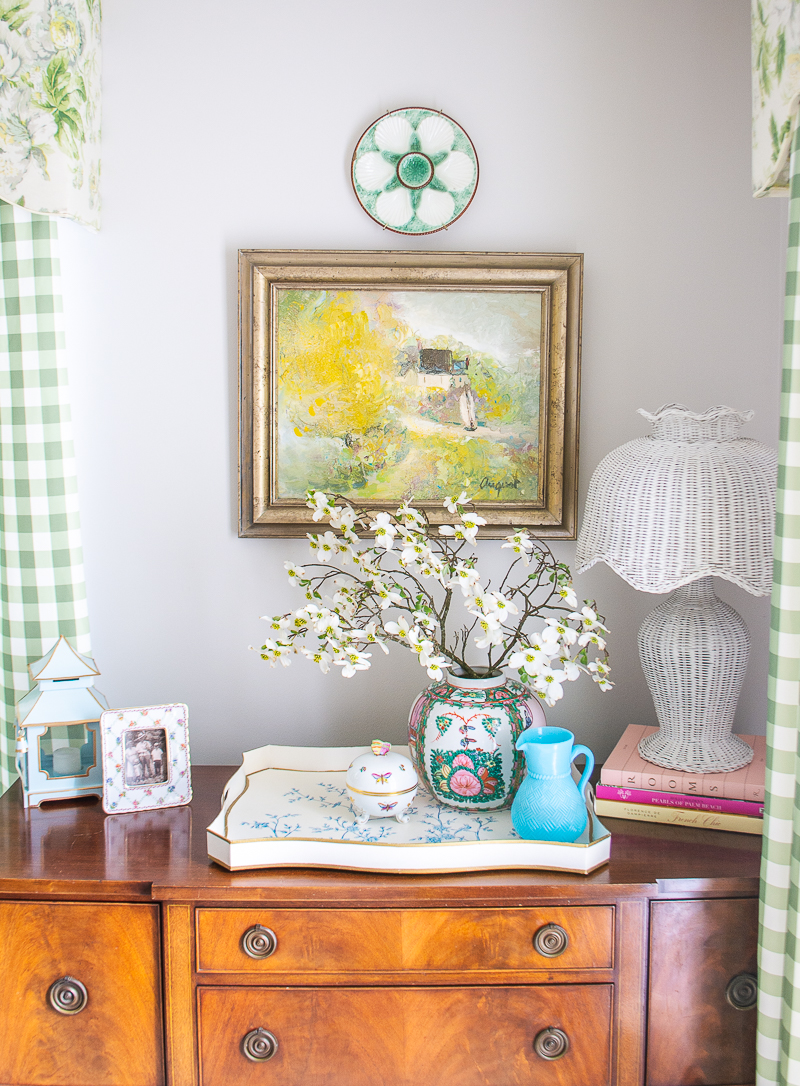 *This wicker lamp is available in the Curio Shop!
Tips for How to Style Your Sideboard:
Start by hanging a mirror or artwork the right proportion above the sideboard. The 2-D piece should be at least half as long as the sideboard.
If you struggle with styling your sideboard, arrange a collection on the surface and vary the heights with books.
Try to create balance on both sides of the board. It does not have to be completely symmetrical, but rather match the weight.
Create layers by using trays and books as the foundation to the decor.
Never forget the power of odd, which says that groups of 3, 5, 7, etc. are the most pleasing to the eye.
Add something natural to the arrangement.
Buffet lamps are traditional sideboard decor, but to freshen them up use splashy shades in a bold color or pattern.
Make your sideboard work for you by setting it up as a serving station.
Always buy vases, lanterns, and candlesticks in pairs to style on either end of your sideboard.
Play with your arrangement until it feels right to you!
Designer Tricks:
Place felt pads on the bottom of ceramics and metalware to protect the top of your board.
Use floral foam in vases to position and hold flowers upright.
Buy a variety of plate stands to stand platters, plates, and small artworks upright.
Repeat colors, shapes, and/or textures throughout an arrangement to create cohesion.
Tie in the sideboard decor with the colors or visuals of the artwork hung above it.