A casual fall uniform for those hectic schedules you can throw on and get out the door, while still looking smart and pulled together.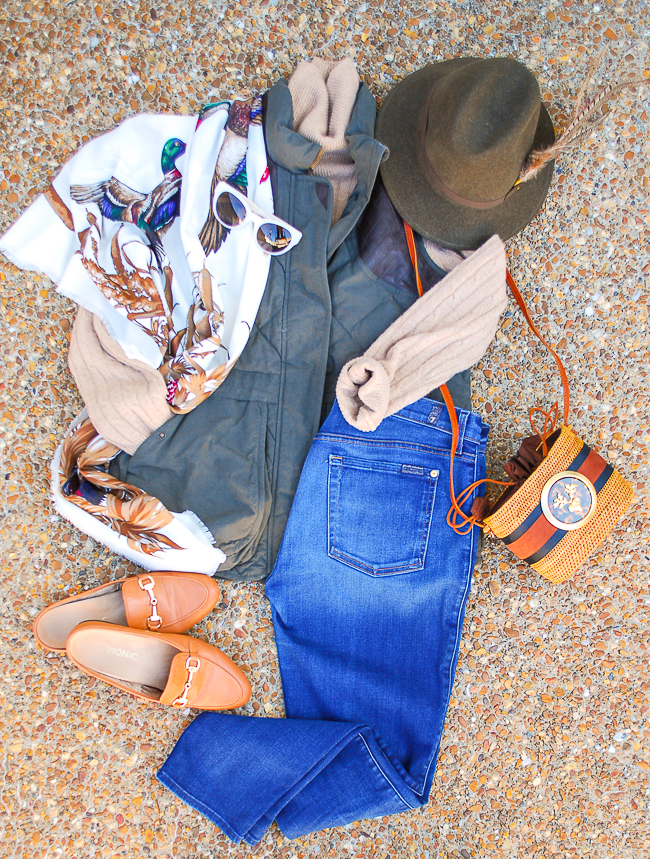 When life gets hectic like it does in the autumn sometimes you just need that grab and go casual outfit that is simple yet chic, pulled together but not fussy, and above all – comfortable! This casual fall uniform is my answer to those days!
My Casual Fall Uniform Essentials:
*Affiliate Links Included.*
Fun Accessories – Scarf, Hat, & Crossbody Bag
This outfit is definitely inspired by field and hunt attire. I just love the look of the English hunting party with the cozy fabrics, soothing earth tones, and nature inspired motifs. It is just all things autumn!
The great thing about this fall look is its simplicity. You probably already have all of these components plus multiple options for them in your closet and that is what makes it easy to replicate. The fun accessories like this duck scarf, hat, and straw crossbody bag are what jazz up the outfit.
Click an Image to Shop the Look:
Additional Budget Friendly Options: Cashmere // Camel Turtleneck // My Favorite Stretchy Jeans // Quilted Vest // Autumn Scarf
My basket crossbody is an older Bosom Buddy bag now Leslie Lerch Charlotte Crossbody.
For rainy days or that chance of snow, exchange the loafers for your favorite pair of rain or snow boots!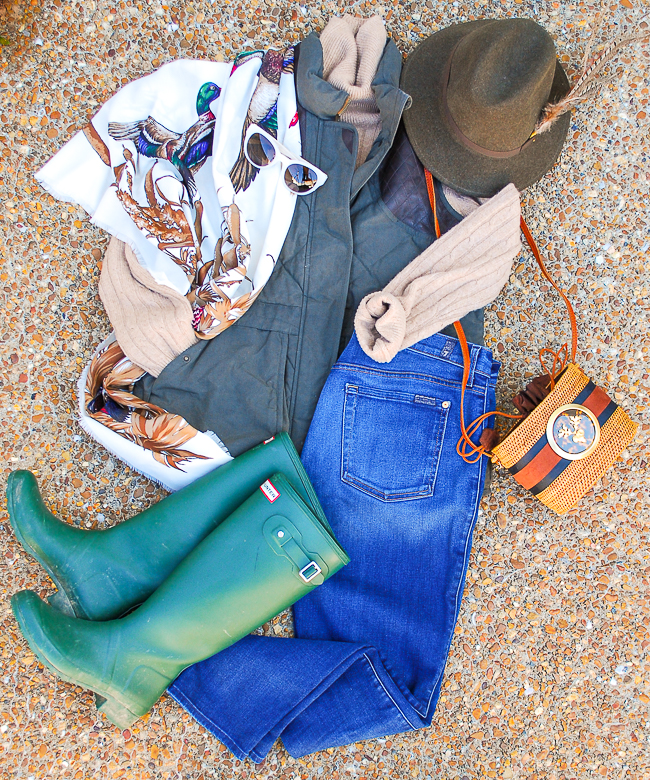 Alright, get out there and get busy you lovely peonies!