Celebrate autumn with a bubbly apple cocktail – sure to tickle the tastebuds and delight your guests with this mix of apple cider, caramel, and cava!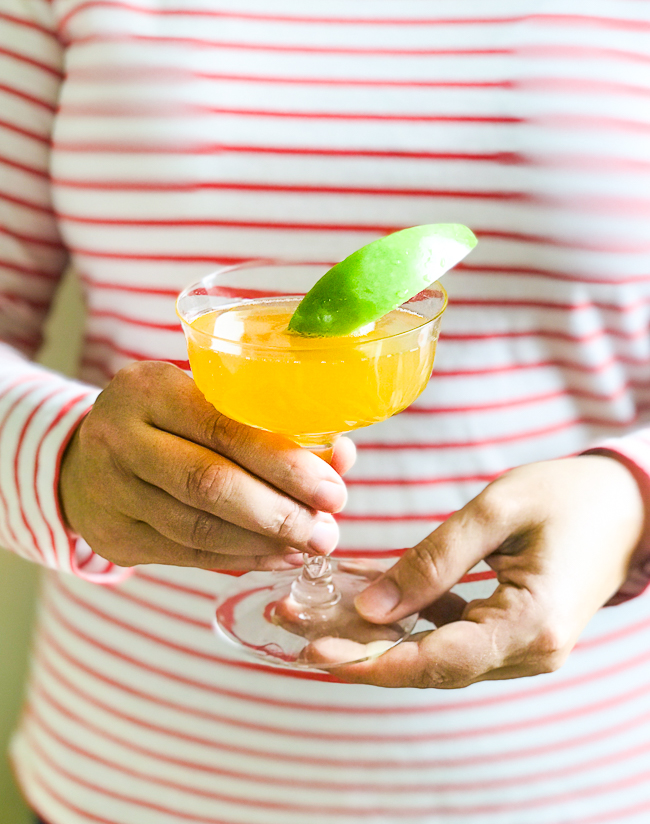 Happy autumn y'all!
I have been on an apple kick this past month, loving anything with this delicious fall fruit, so I had to concoct a yummy apple cocktail to share with you all.
And of course everything is better with a bit of bubbly!
So let me introduce you to the bubbly apple – a delightful mix of apple cider, caramel, and cava. It is like a grown-up candied apple!
Cheers lovelies!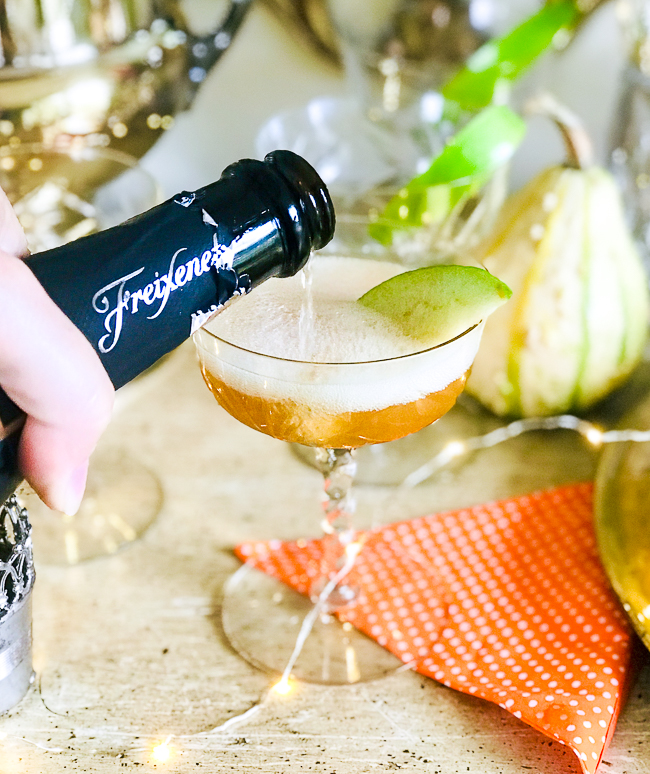 Bubbly Apple Cocktail Recipe
Ingredients:
1 Bottle of Freixenet Cava Brut – If you cannot find this one, opt for any champagne that has notes of apple.
1 Jug of Apple Cider – I nab the pre-made ones in the produce section at the grocery.
1 Container of Marzetti Caramel Sauce
Sliced Green Apples
To Make:
Dollop a teaspoon or so of caramel sauce into your champagne coupe or flute. Add more if you want the cocktail sweeter. Then pour in a half cup of apple cider. Swirl the cider and caramel around a bit and top off the glass with the bubbly cava. Add your apple slice garnish and drink up!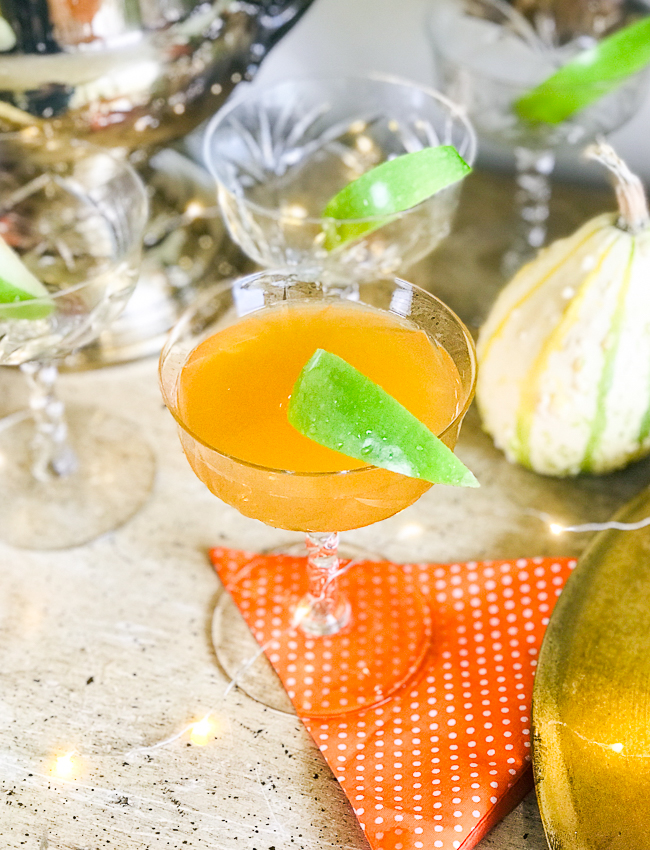 By the second glass, we were dunking our apple slices into the caramel sauce and swirling those around in the cocktail. That's how delicious this fall cocktail will taste.
It's a cocktail and a dessert! Yum!
I served this drink on my Halloween Treat Bar. See the whole sideboard here!