The 10 reasons I adore floral decor + a few tips to help you incorporate more blooms into your home.
If there is one constant throughout my house from room to room to room, it is most definitely floral decor! I LOVE florals! I have at least one floral patterned piece in every room of my house. Who am I kidding it's more like two or three floral patterns. LOL...
Yes, even the bathroom and the kitchen have something with blooms.
And no my hubby doesn't object...flowers are God's way of smiling as the Proverb says. Why should nature's beauty be masculine or feminine?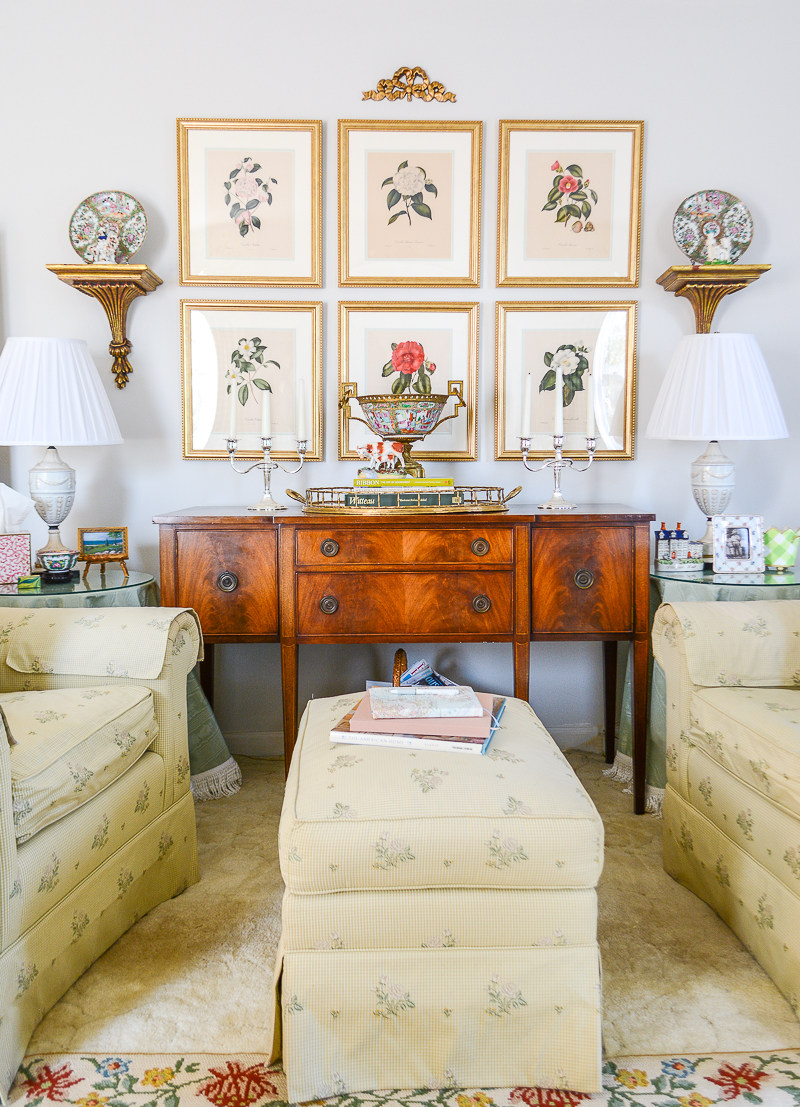 Floral decor brings the bounty and color of the garden into your home. The variety and styles are endless just as nature herself, so whether you love romantic blooms via Laura Ashley or more psychedelic retro styles there is a floral for you. Read on for why I adore floral decor and a few tips to incorporate flower power into your home decor.
Here's why I love floral decor:
You can have blooms all year round!

Floral decor brings nature indoors.

You can create your own garden even with a "brown thumb"!

Floral decor is just happy!

It feels romantic and whimsical.

It's traditional and classic!

You just can't pattern mix without a floral.

It reminds me of my grandmother's home and garden.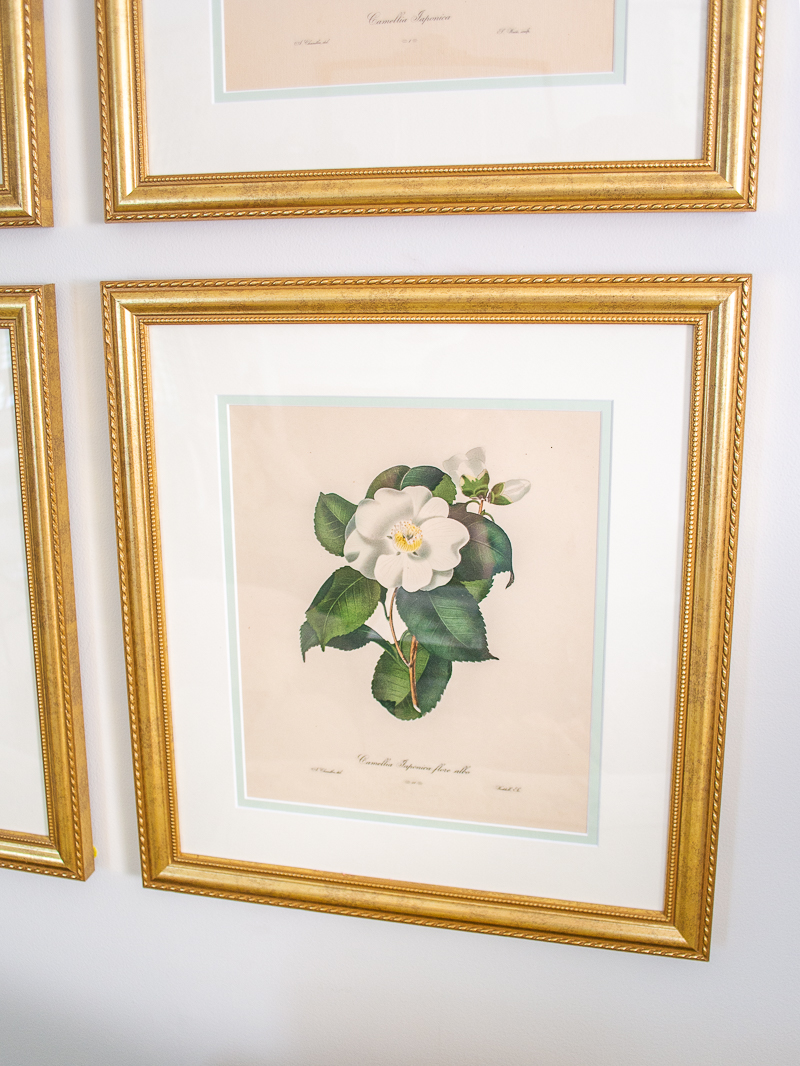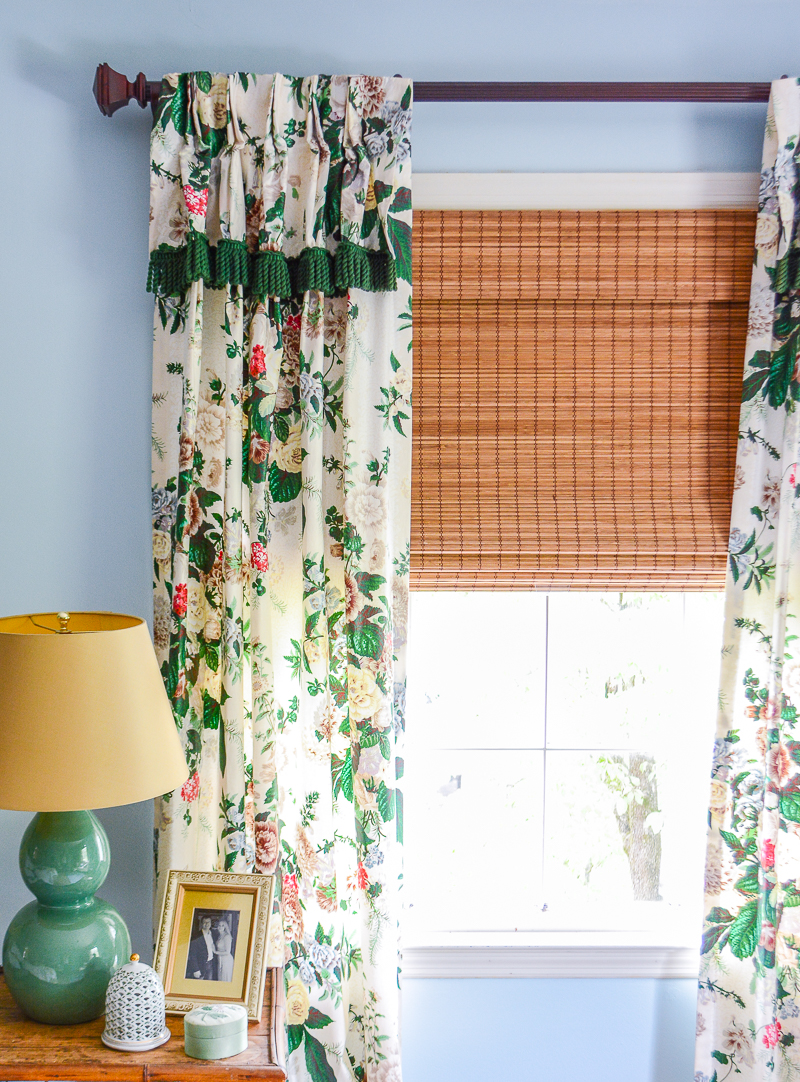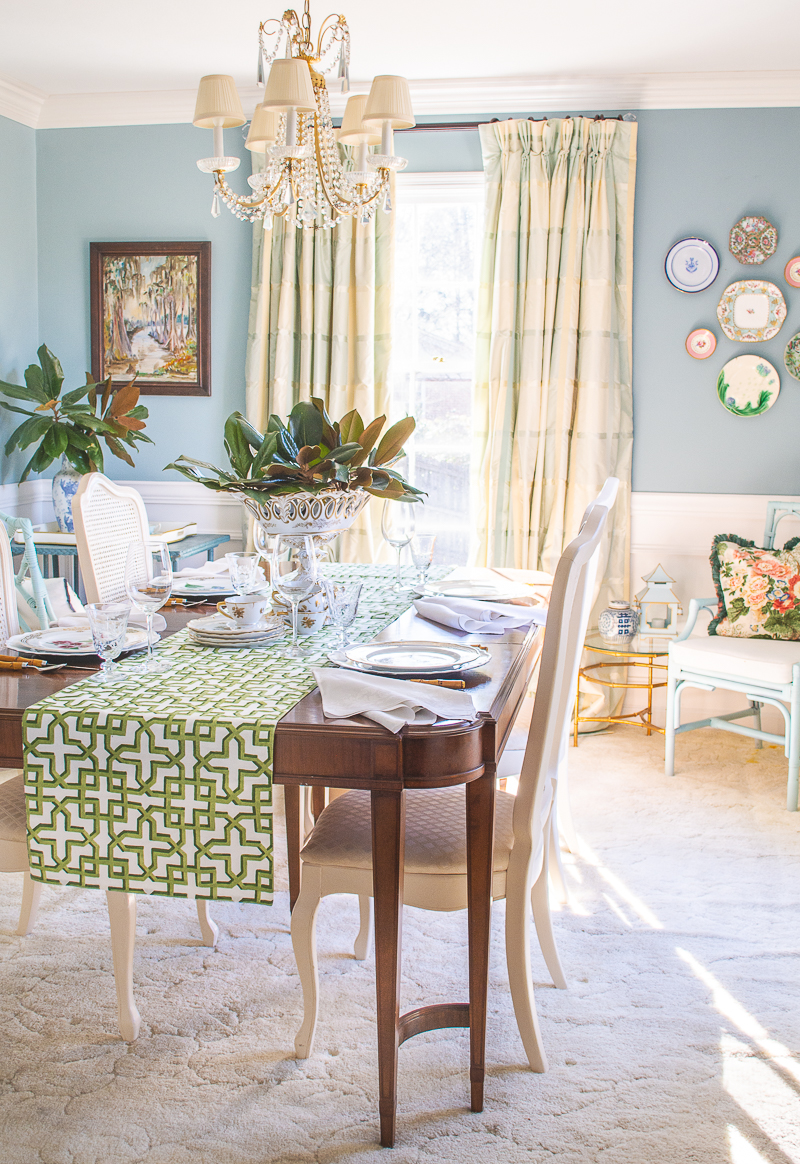 See? I'm telling you every room has something floral!
Tips on decorating with floral decor:
Use a Variety

Don't feel like you can only have one type of flower in a room. Mix daisies with tulips... roses with peonies...and camellias with violets. Pairing a couple of different floral patterns can make for a more visually interesting space, and it will feel less 1980s.

Stick with a Color Palette

When you mix your floral decor in one room, opt for patterns in the same color palette, so there is connection from one item to the next. Like the pillow pile above...totally different types of flowers and pattern styles, but the pink and green scheme pulls them together.

Mix with Geometrics

The rounded organic shapes of flowers do well when balanced by linear or geometric lines. Be sure to add stripes, checks, plaids, or trellis patterns in with your florals. This is one of my key strategies to pattern mix. You can read more about pattern mixing in this post.

Try Abstract Florals

For a more contemporary look, choose floral designs with less detail and a more abstract appearance. Two toned silhouette patterns can be particularly elegant and not too fussy.

Choose the Style That is Right for You

There is a huge variety of floral styles out there from romantic English chintzes to 60's hippie prints and Chinese garden scenes to country ditzy. Pick the design that works for your interior style.

Pretty floral curios always catch my eye when I am out shopping for Curio Collected. Check out the variety of floral decor in the shop now!