Recipe for a Grandmillennial Thanksgiving Table
A refined Thanksgiving table inspiration in brown and blue with Schumacher fabric, Evesham dishes, and antique accents.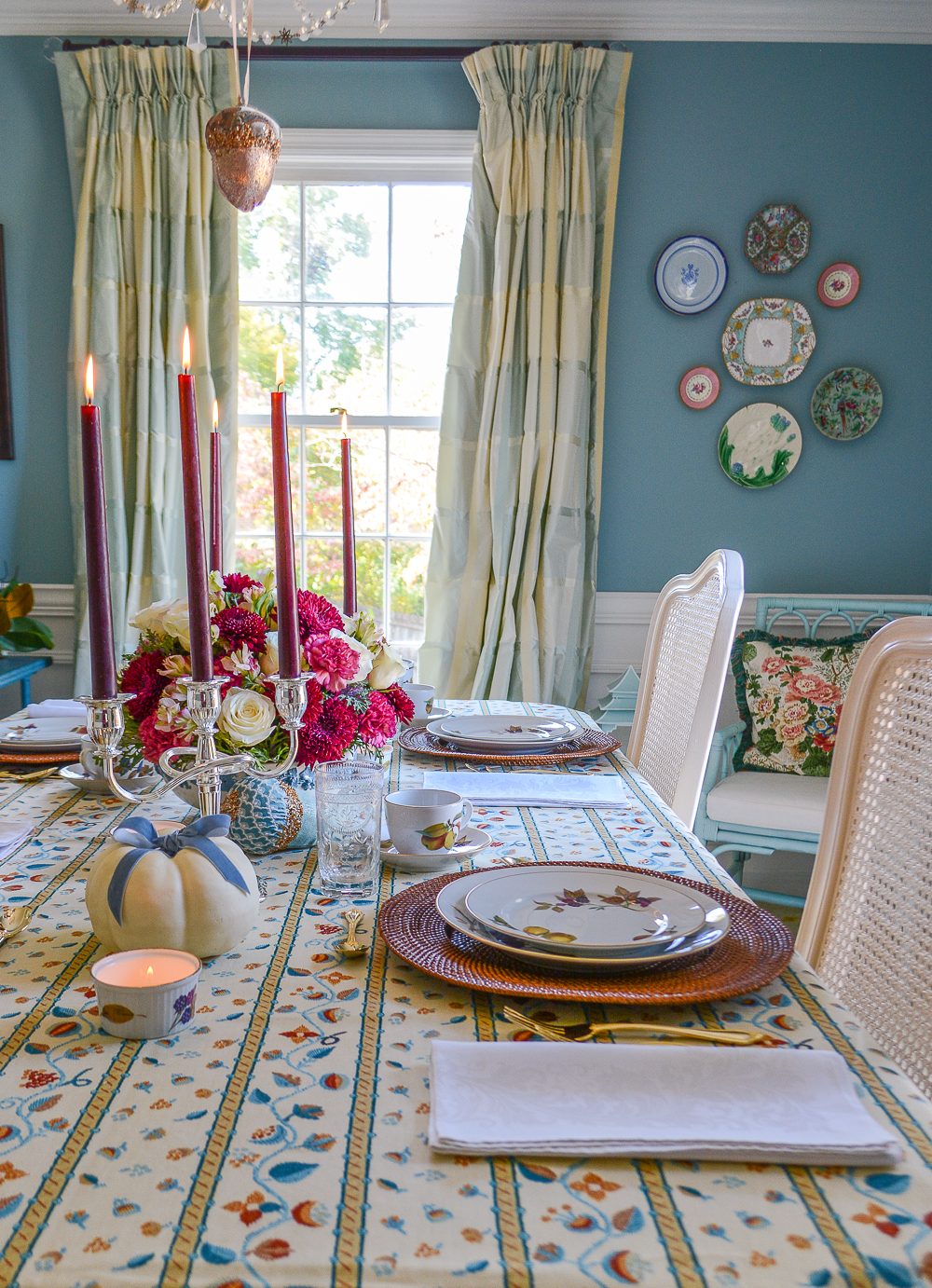 Comfort and ease abide here
where company gathers with grateful hearts.
Hands clasped. Prayers offered. Stories unfold.
We relax into this moment of love and care.
Sage and turkey entice.
We set the table.
We arrange the flowers.
We use the linen and china
for each little gesture takes thought and care.
We nourish our souls while gracing here!
Planning a tablescape and setting the table is one of my favorite creative outlets. But I also happen to think it's rather important too. The table is where manners are learned. Where gratitude is practiced. We give thanks to the providers of our food. We give thanks to the hands that made it. And He who nourishes us all.
The dinner table is where civility is so often born. It is the place of stories and jokes. We learn to converse here. To wait our turn here. And to be a family here.
Not every meal holds this guarantee, but the promise is there especially at Thanksgiving...
If we create a beautiful thoughtful atmosphere that promise can flourish.
So set the table. Arrange the flowers. And use the linen and china!
Here is inspiration for your Thanksgiving feast...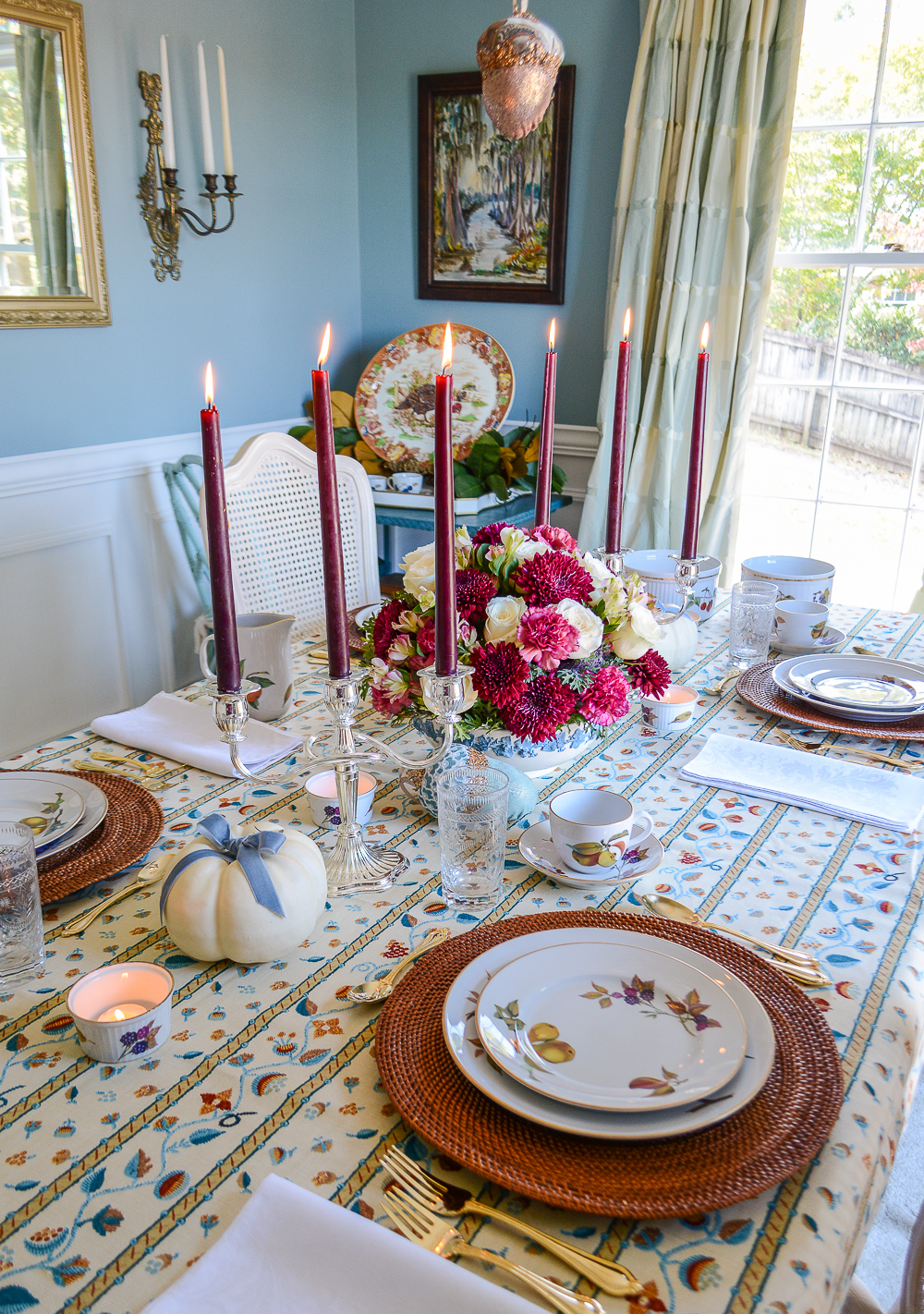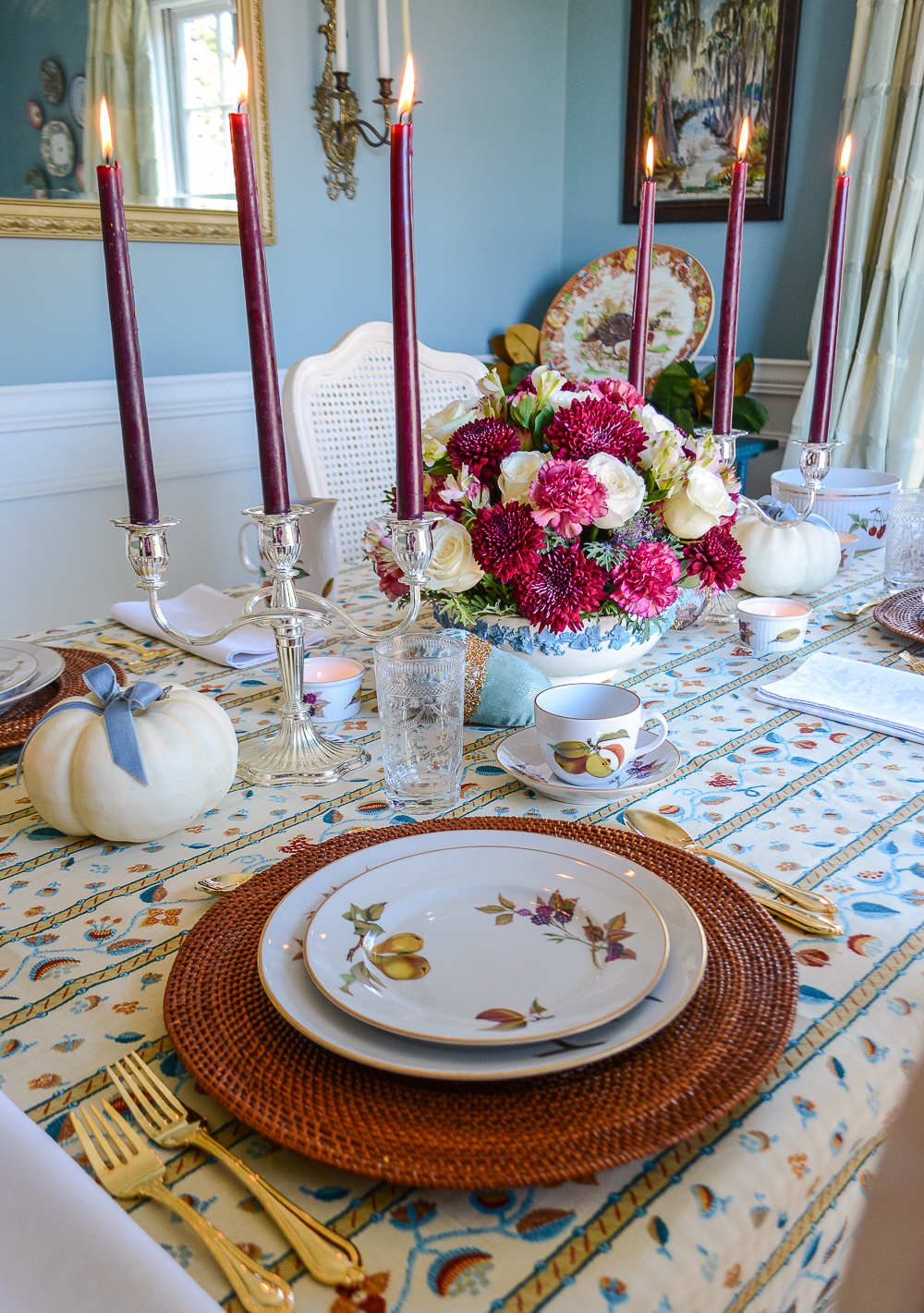 My Recipe for a Grandmillennial Thanksgiving Table:
A Layer of Enticing Linen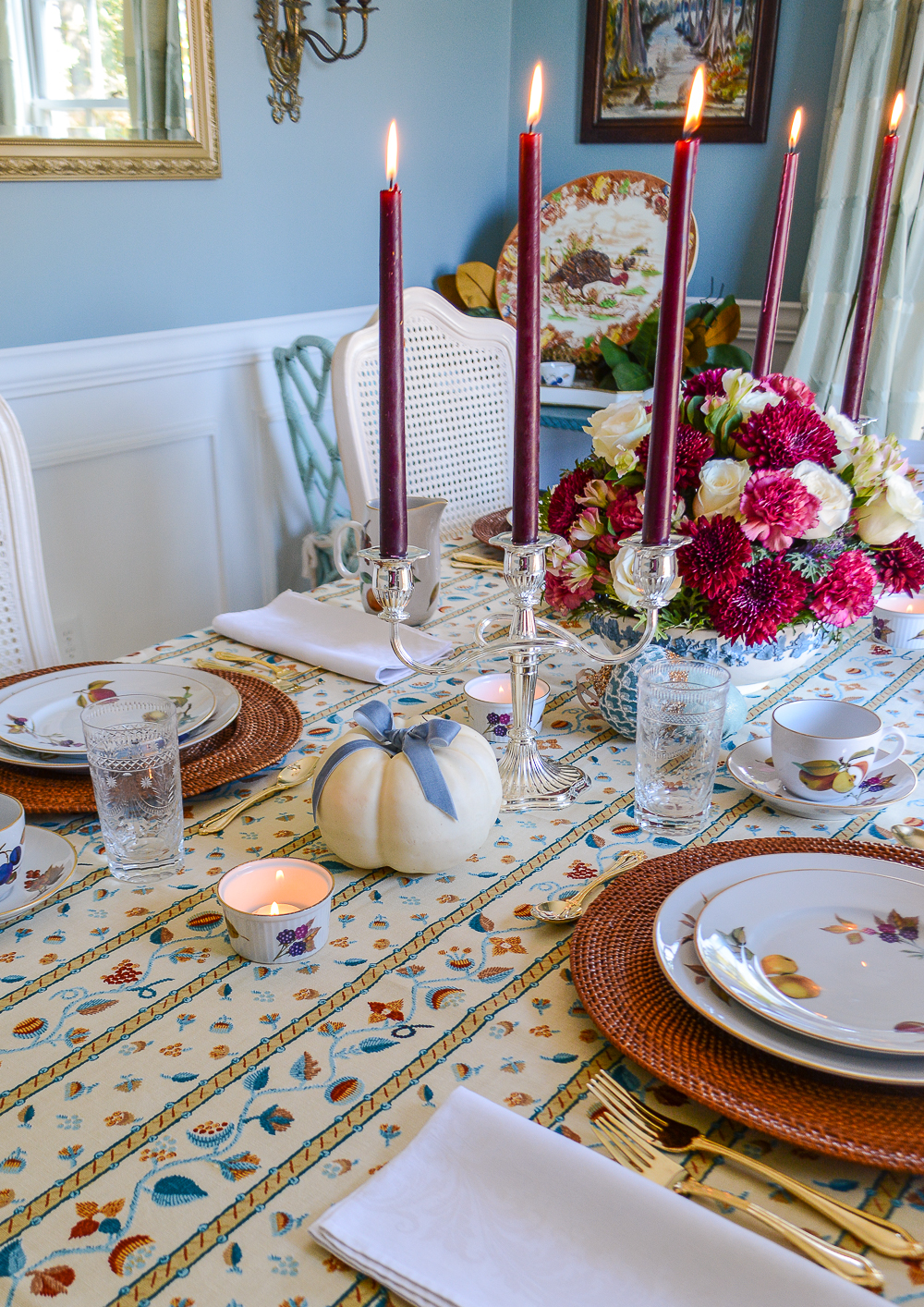 Don't underestimate the power of the right tablecloth to set the mood and tone of your Thanksgiving tablescape. Here a rich palette of blue, taupe, and brown create an elegant look that feels autumnal.
This is a vintage Schumacher fabric called Sunnyside Vine.
A Dose of Lush China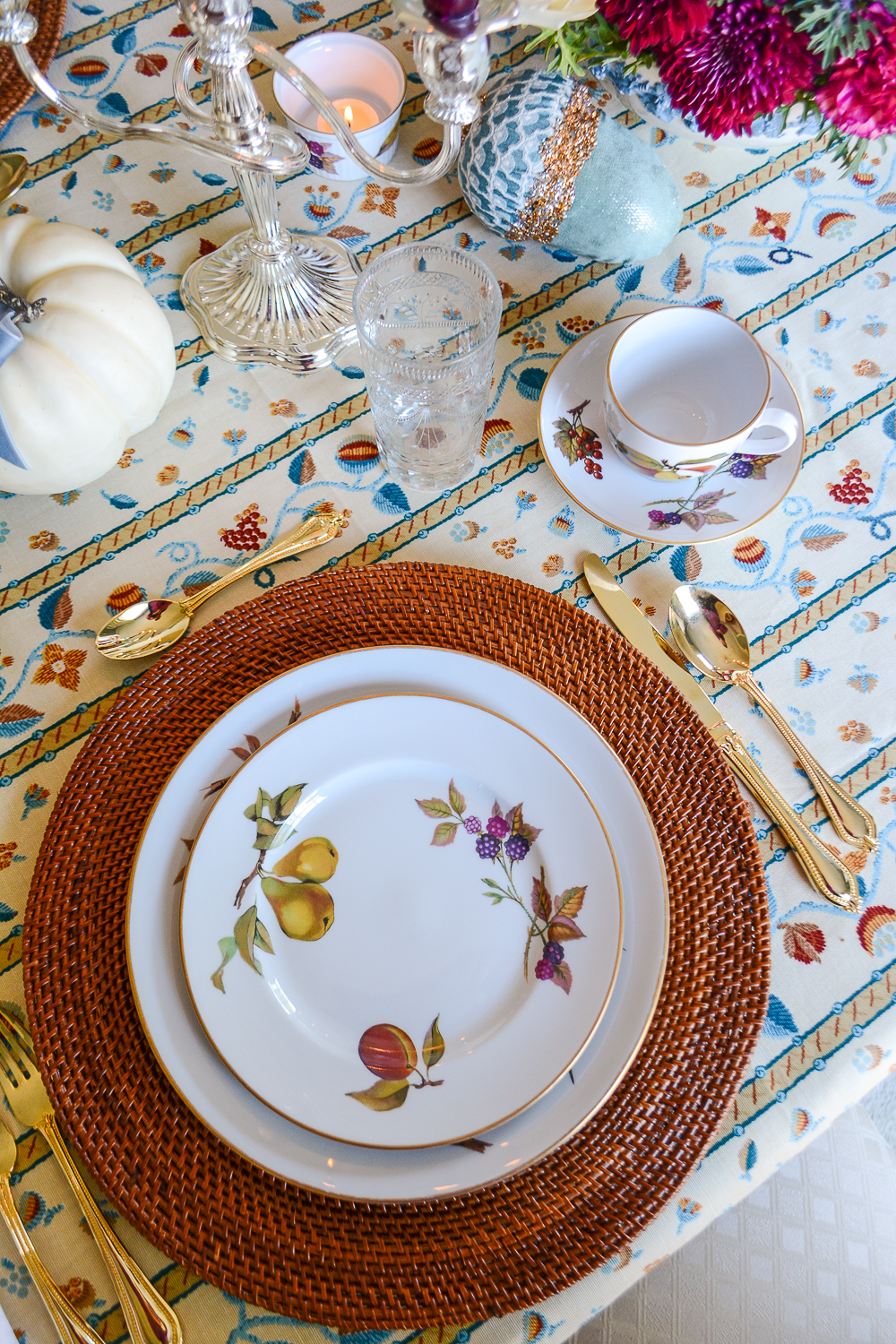 Evesham from Royal Worcester is a classic pattern. The lush fruits and delicate leaves give this holiday table that feeling of abundance and refinement.
Set of 6 dinner plates and 6 salads available from my IG sale here. If you are interested in purchasing, but don't have Instagram just email me at penderandpeony@gmail.com.
A Tasteful Dollop of Whimsy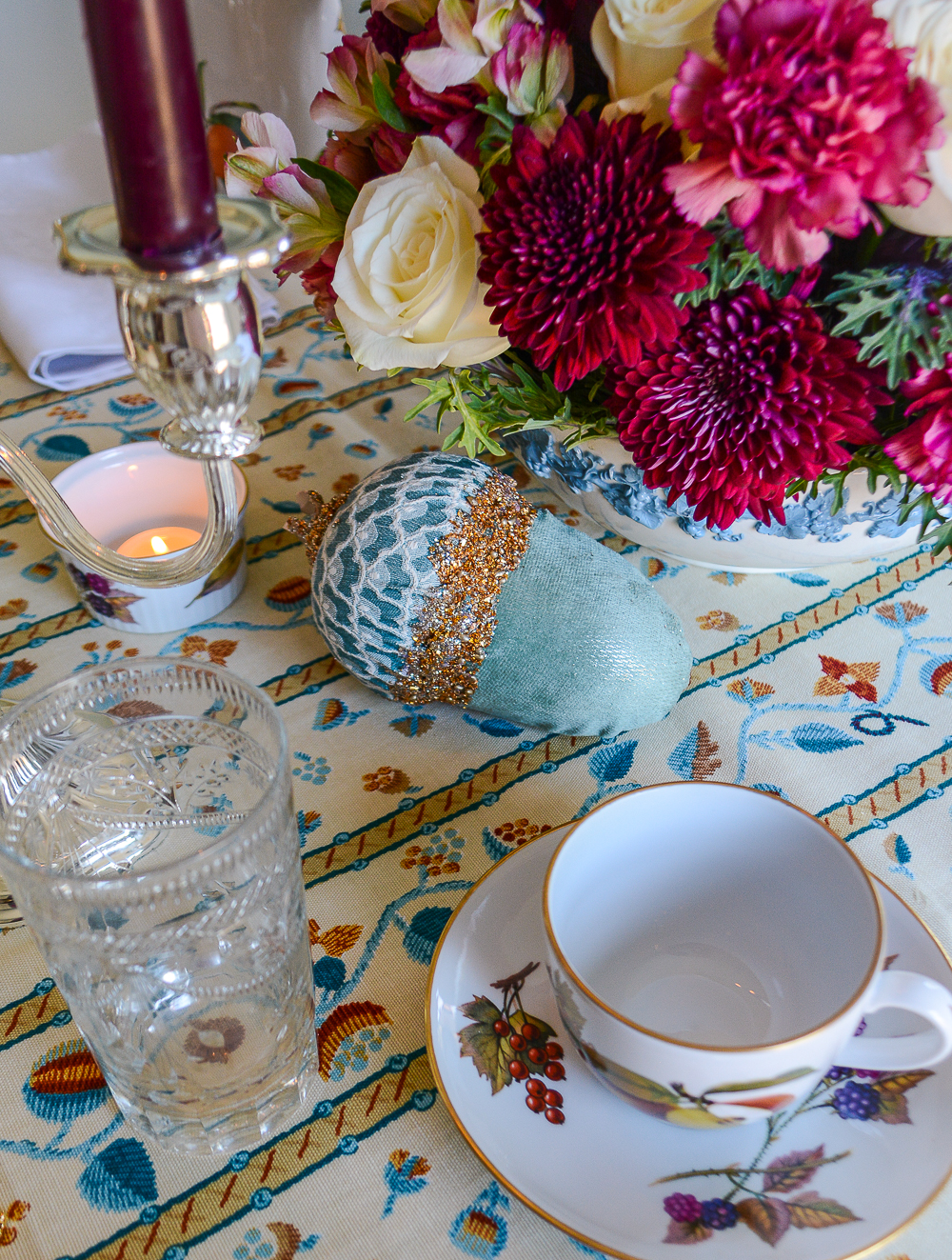 Even if your Thanksgiving feast is more formal with a sophisticated table setting, don't forgo a touch of whimsy and sass. These darling fabric acorns on either side of the bowl full of flowers are a dollop of cuteness.
I found these at the Biltmore gift shop last year!
A Sprinkle of Heirlooms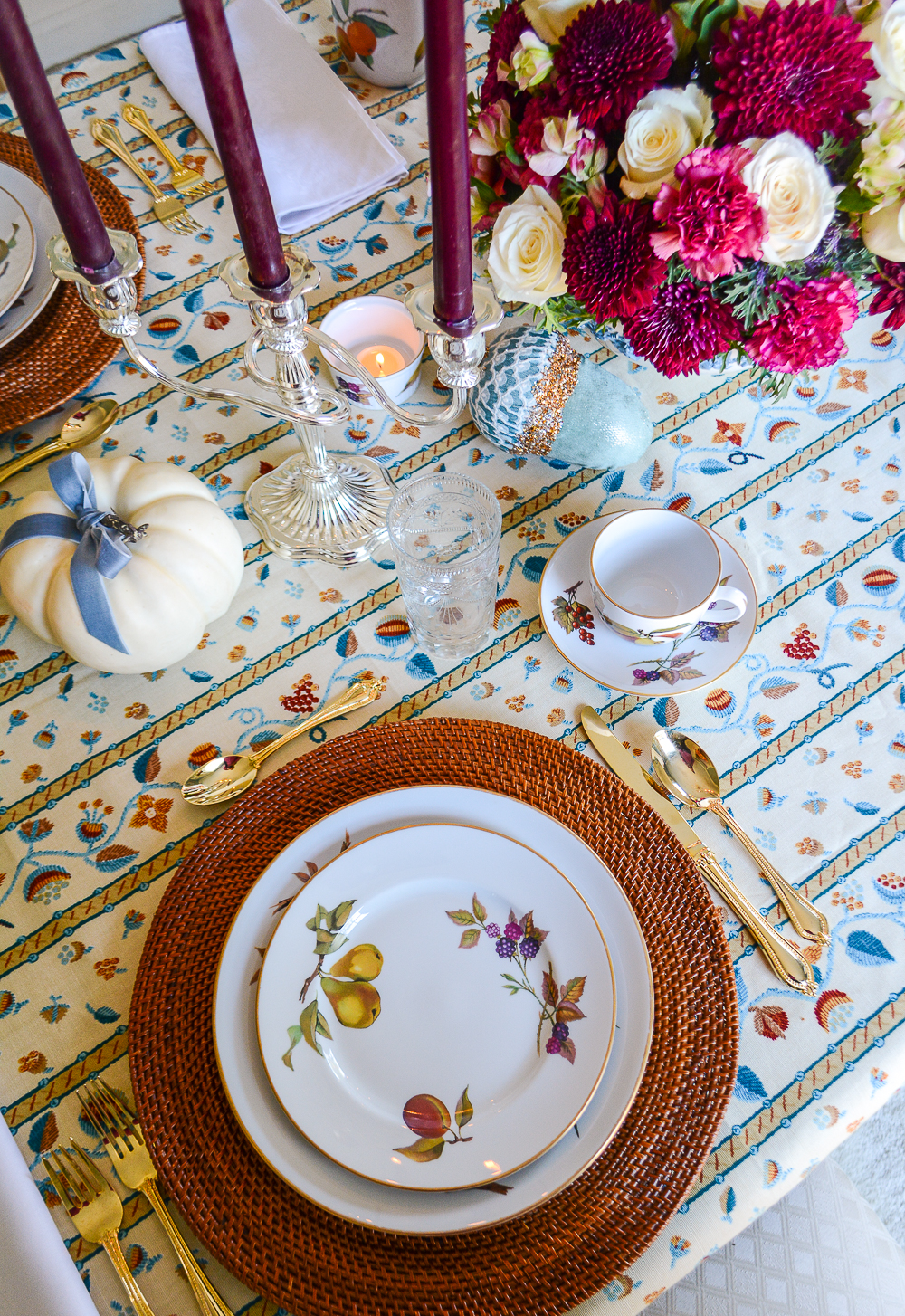 Give your table a sense of history using heirlooms and antiques like crystal glassware, silver candlesticks, and vintage ceramics.
A Dash of Rustic Elegance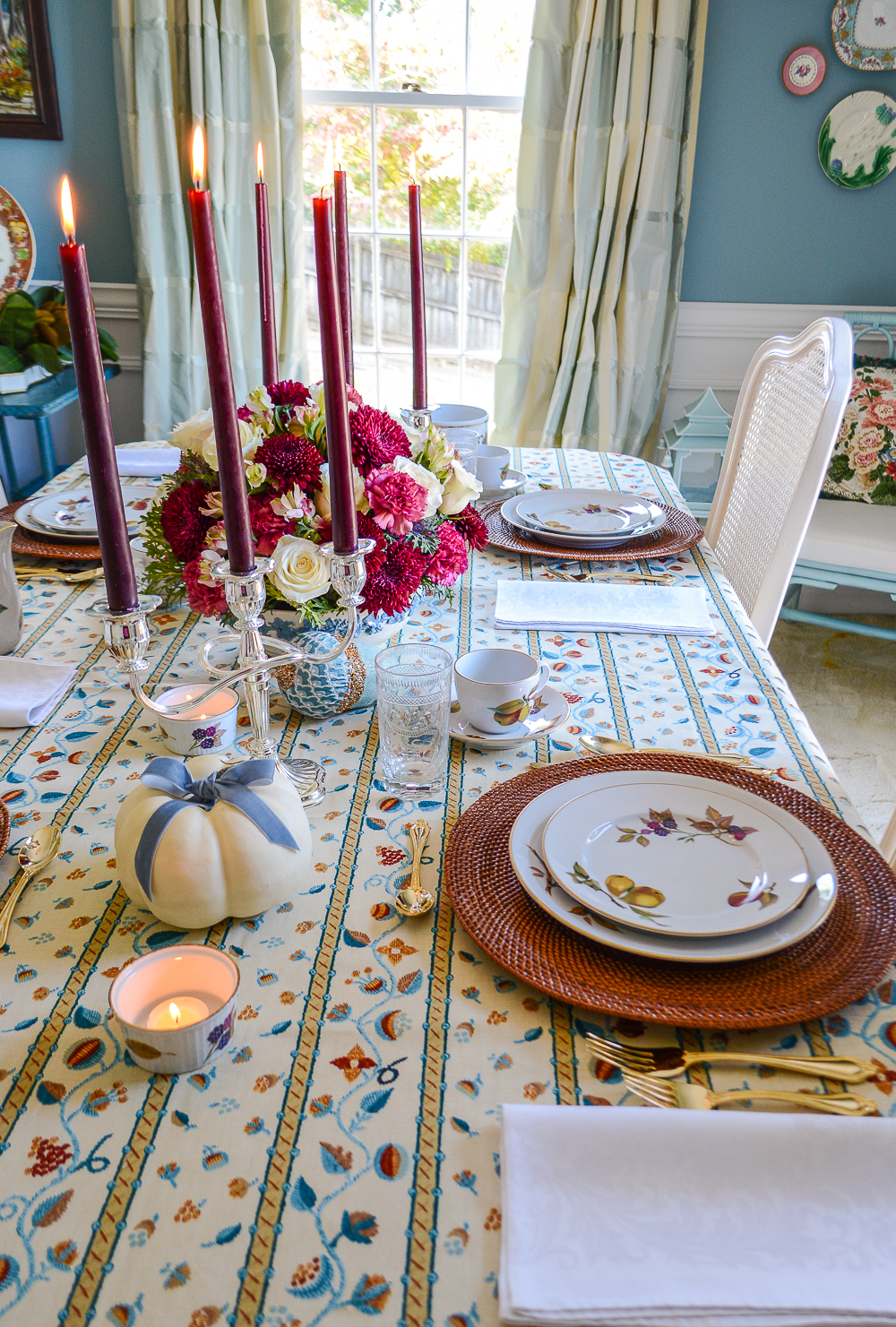 Use a textured, woodsy element like these rattan chargers from Pottery Barn. There is just something about a Thanksgiving table that begs a note of rustic. Maybe it's the turning of the leaves, the harvest, or the charm of the woodlands...
May comfort and ease abide where your company gathers with grateful hearts this holiday season!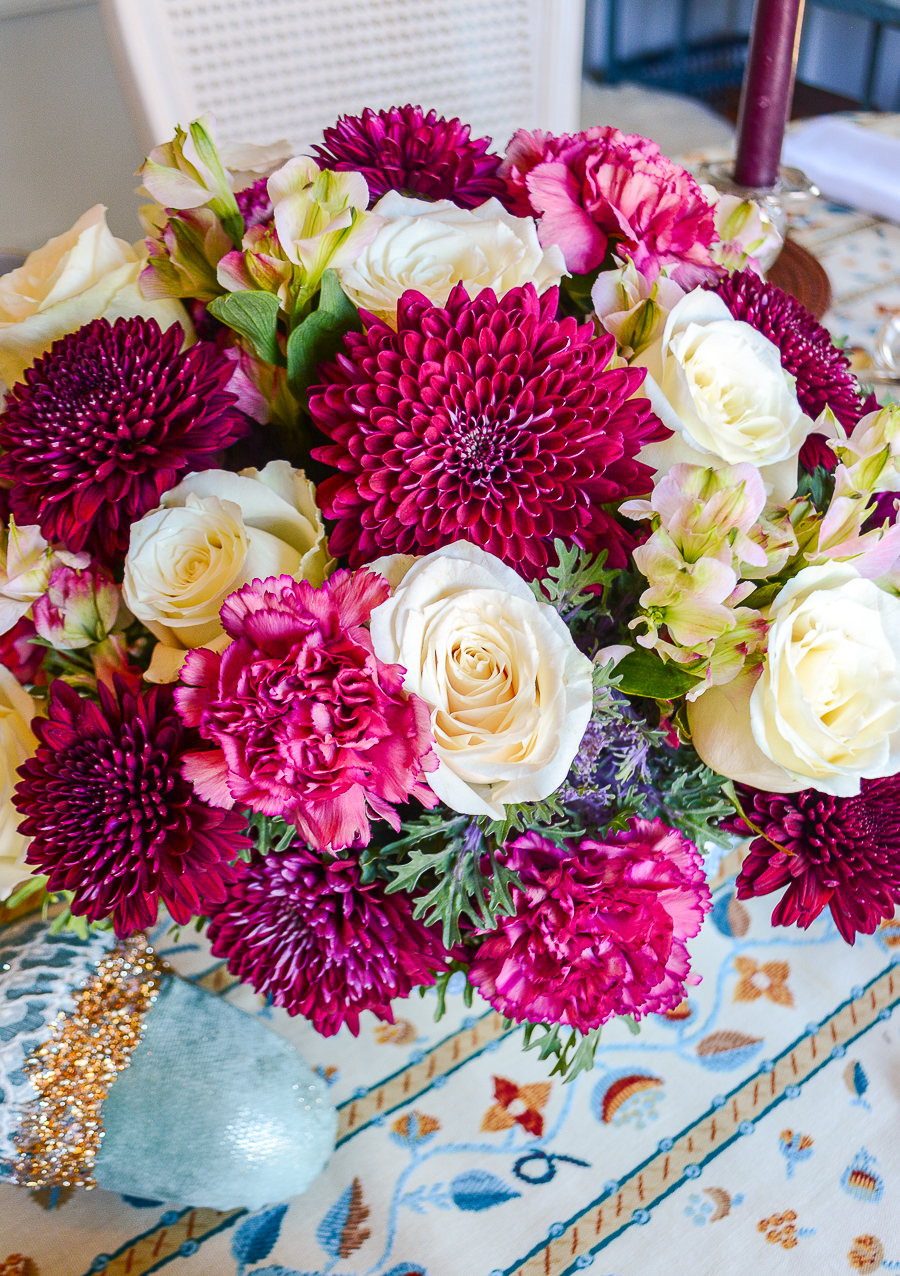 Learn how I made my dahlia and rose centerpiece in this post.
If any of this Thanksgiving tableware spoke to you, shop my Instagram flash sale October 27th at 8PM EST.