3 Fall Centerpiece Ideas – No Pumpkins!
Decorate a sophisticated autumn tablescape with one of these unique fall centerpiece ideas sans pumpkins!
Some of you lovely peonies have confessed to the grave GRAVE crime of being Pumpkin haters! 🙀 Oh the shock and horror! LOL…
I personally find pumpkin hating hard to fathom because I am simply enamored by the squat adorableness of these colorful gourds. I look forward to their magical arrival at nurseries, grocery stores, and road side stands every autumn. I carefully select the ones to bring home and hang on to them until the bitter squishy end!
And in further confession…I have an entire tote box full of ceramic and glass versions of these autumn masterpieces to perch on end tables and mantels and brush dust off endlessly all season!
Alas I can recognize that some of you just don't feel the same infatuation, and so these fall centerpiece ideas are for you!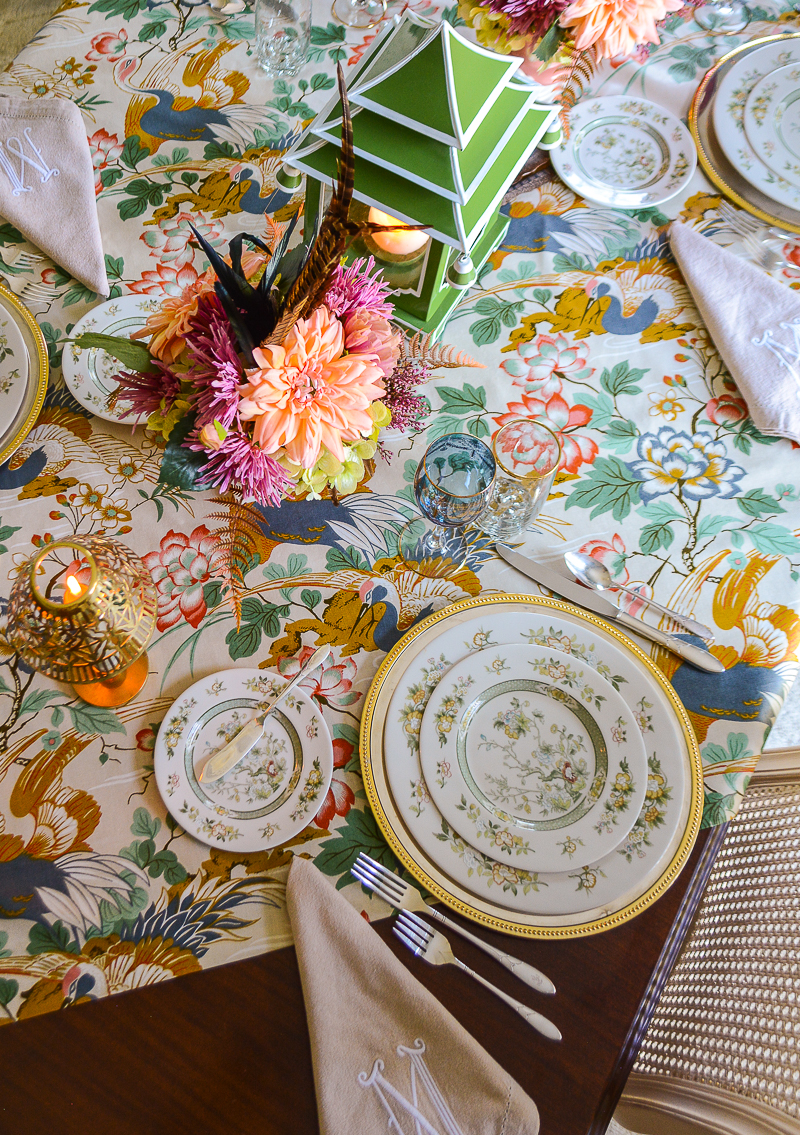 When creating this year's Chinoiserie fall table, I struggled to decide on a centerpiece once I had the floral arrangements created in the Lenox urns. I ended up testing three different versions, and each one really has something unique and beautiful to bring to an autumn tablescape.
Ultimately, I went with my green pagoda lantern from The Enchanted Home. I loved the pop of color and elegant shape.
But a close second was this gorgeous Persian style enameled vase filled with dried wheat.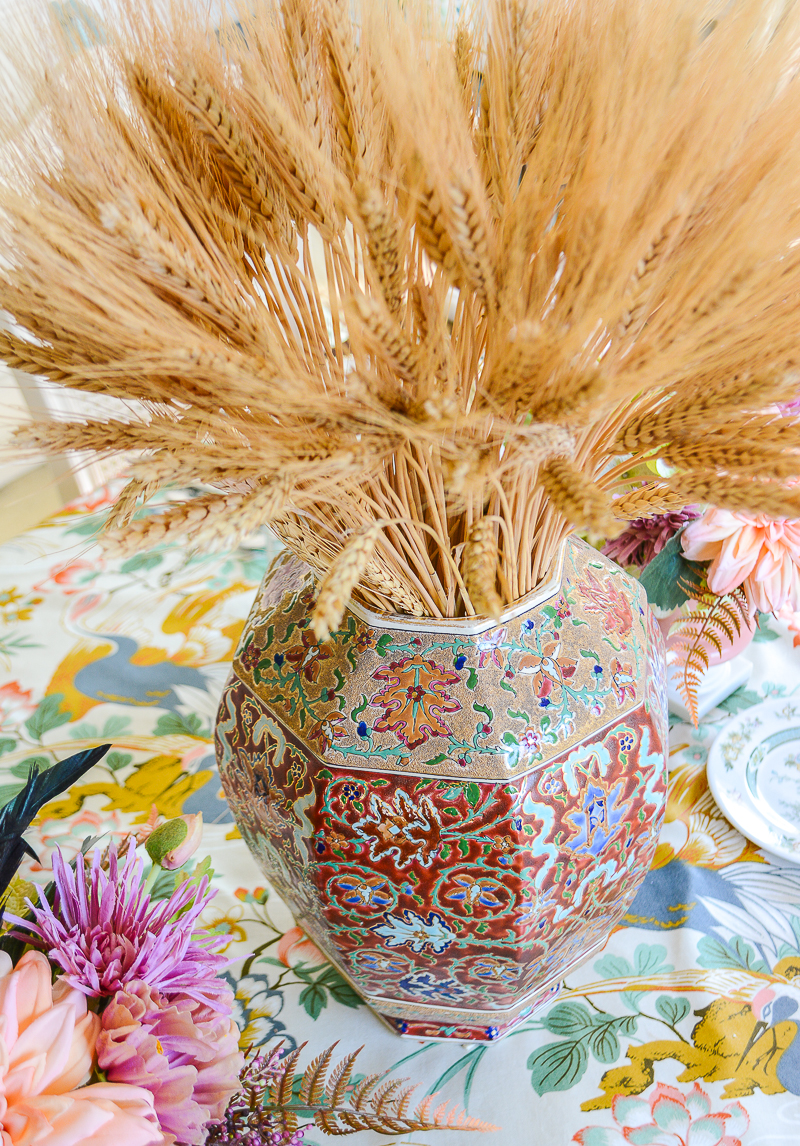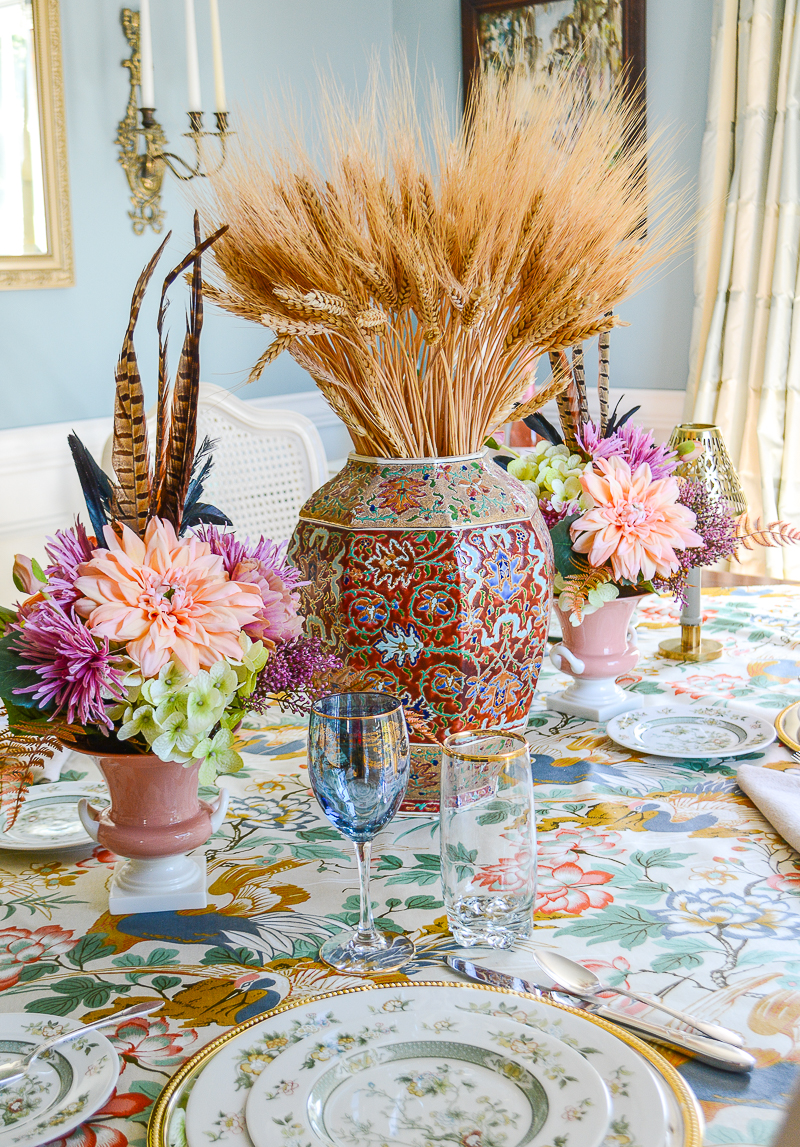 It definitely brings the drama! The vase is available in the shop.
My final fall centerpiece idea was a bit whimsical — a vintage pagoda shaped birdcage with candles and flowers nestled inside.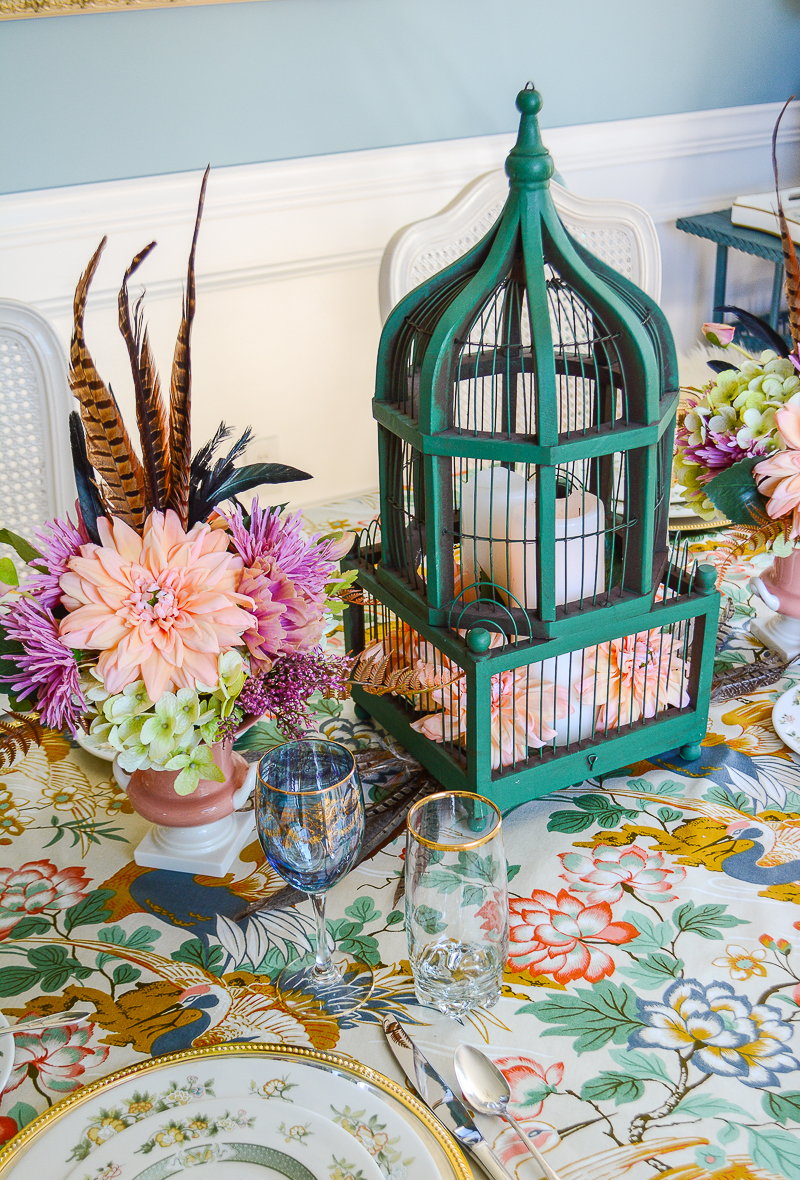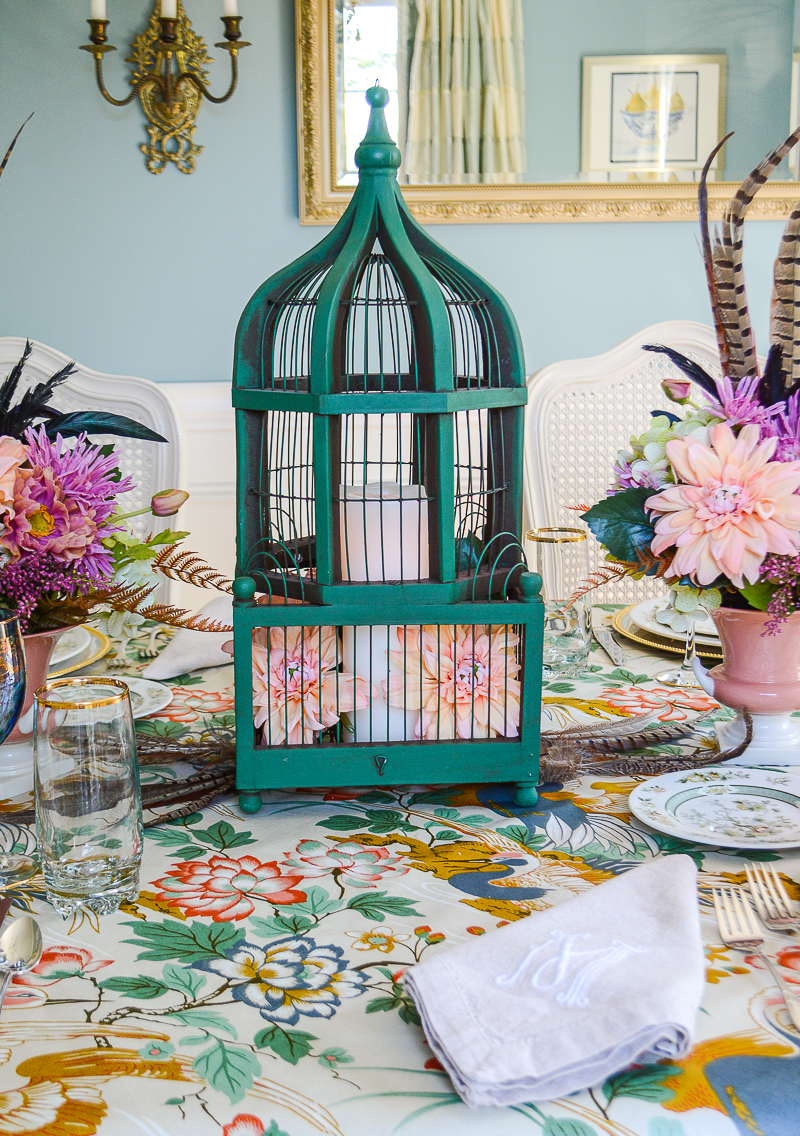 Who am I kidding? I really wanted to fill this thing with white pumpkins to the tippy top! Haha…
That's it! 3 easy fall centerpiece ideas that I hope inspire you to think outside the box and prove you can have a fall table without pumpkins!