The Grandmillennial's Pocket Guide to Chic Antiques
Your on the hunt resource to the chic antiques Grandmillennials adore!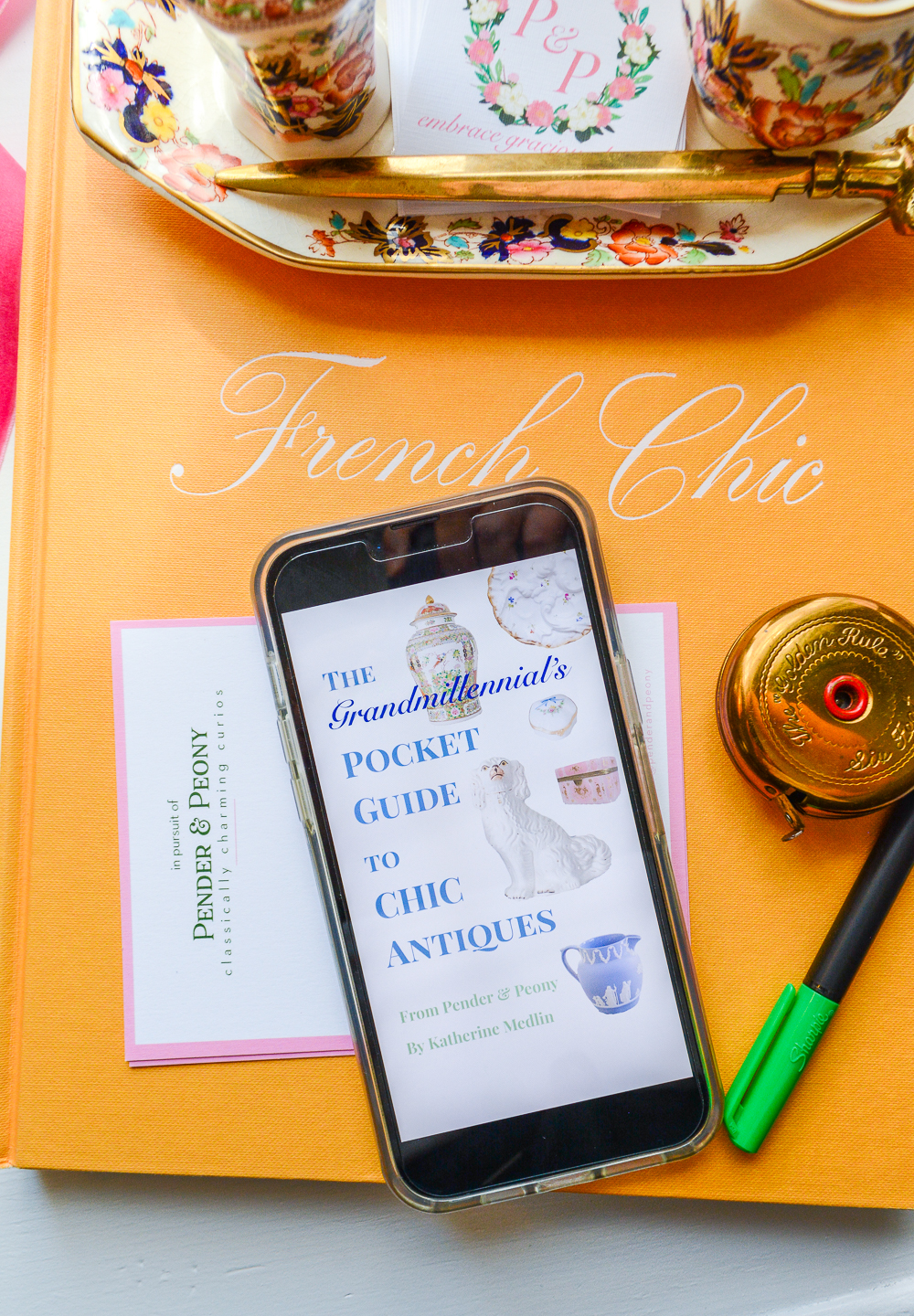 If you've ever experienced the thrill of finding that "unicorn" antique piece after years of hunting, then you know there is no other high like it. The excitement and triumph you feel is obsession inducing!
But out there in the wild of thrift stores, estate sales, auction floors, and yard sales there are some very trying questions to be wrangled, like…
Is this priced too high?
Is it authentic?
Is it in good condition?
Is this the right one?
Instead of endlessly searching Google or eBay and getting confused by the copious, often incorrect information turn to The Grandmillennial's Pocket Guide to Chic Antiques for answers!
I wrote this little pocket guide to help you Grandmillennials learn about antiques and feel more confident making the purchase! This guide can go with you everywhere you've got your phone. It's a handy resource to quick answers while you are out on the hunt.
What's Inside?
50+ Page E-Book
The Grandmillennial's Pocket Guide to Chic Antiques is full of insider knowledge about the antiques you love. I'm sharing my years of expertise, laying out specifics on 20 different coveted antiques, including:
Blue & White Chinese Porcelain
Brown Furniture
Dutch Delft
Herend Porcelain
Intaglios
Limoges
Majolica
Needlework
Opaline Glass
Oriental Rugs
Oyster Plates
Paintings vs. Prints
Quilts
Rose Medallion
Staffordshire Flatbacks
Staffordshire Spaniels
Sterling Silver
Tobacco Leaf
Transferware
Wedgwood Jasperware
The entries explore these antiques' history, charm factor, and detailed authenticity notes plus more!
You'll learn about ceramic marks, identifying materials, determining age, distinguishing quality, and how to care for and clean these unique curios.
Each entry includes high resolution images with detail views of the clues and marks that help establish authenticity.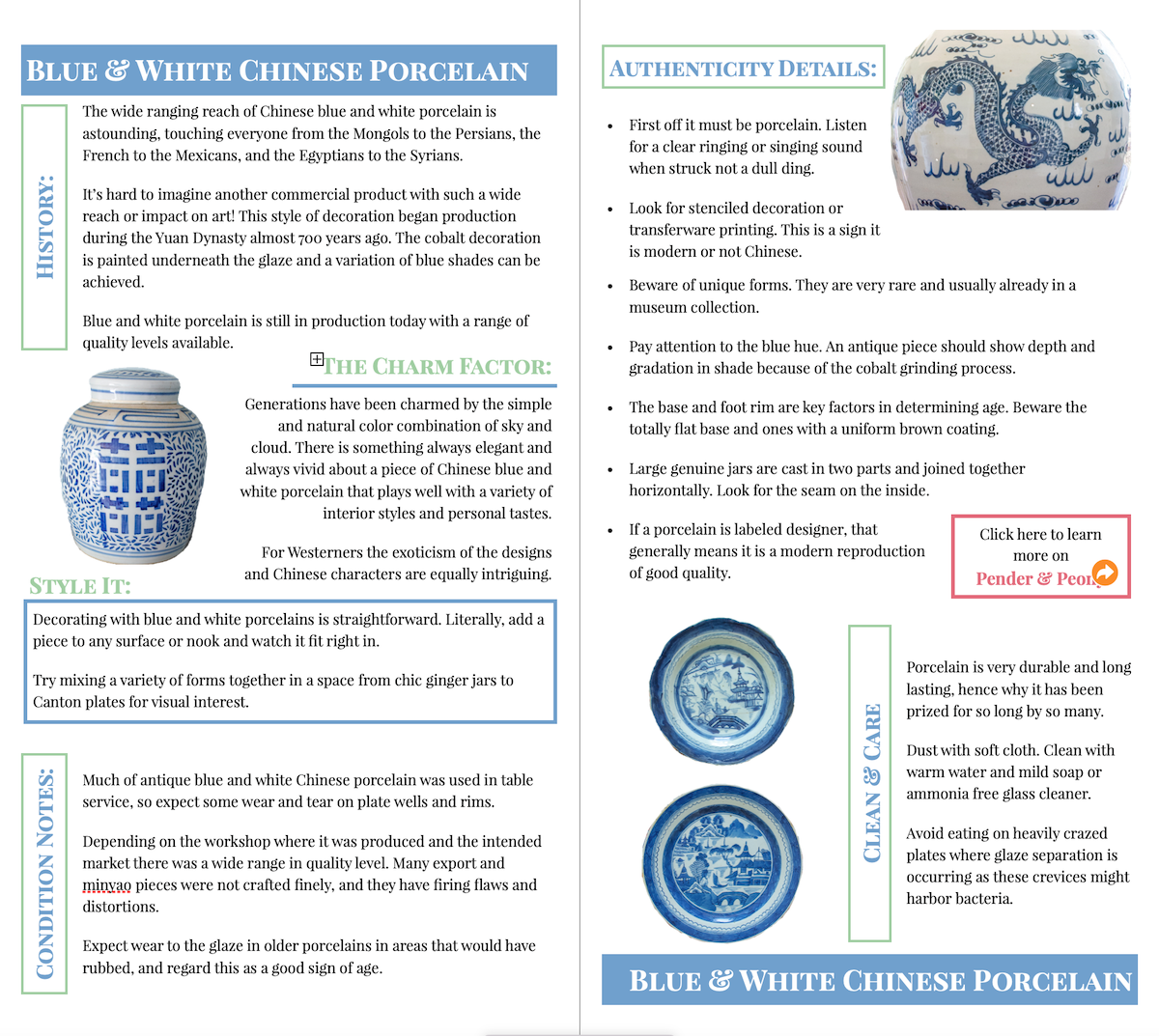 Designed for Your Smart Phone
The e-book will be available in PDF and EPub formats for reading with Adobe, Apple Books, etc. It is designed for viewing on your smart phone but can easily be read on the desktop too. You can zoom in and out to catch details or blow up the text.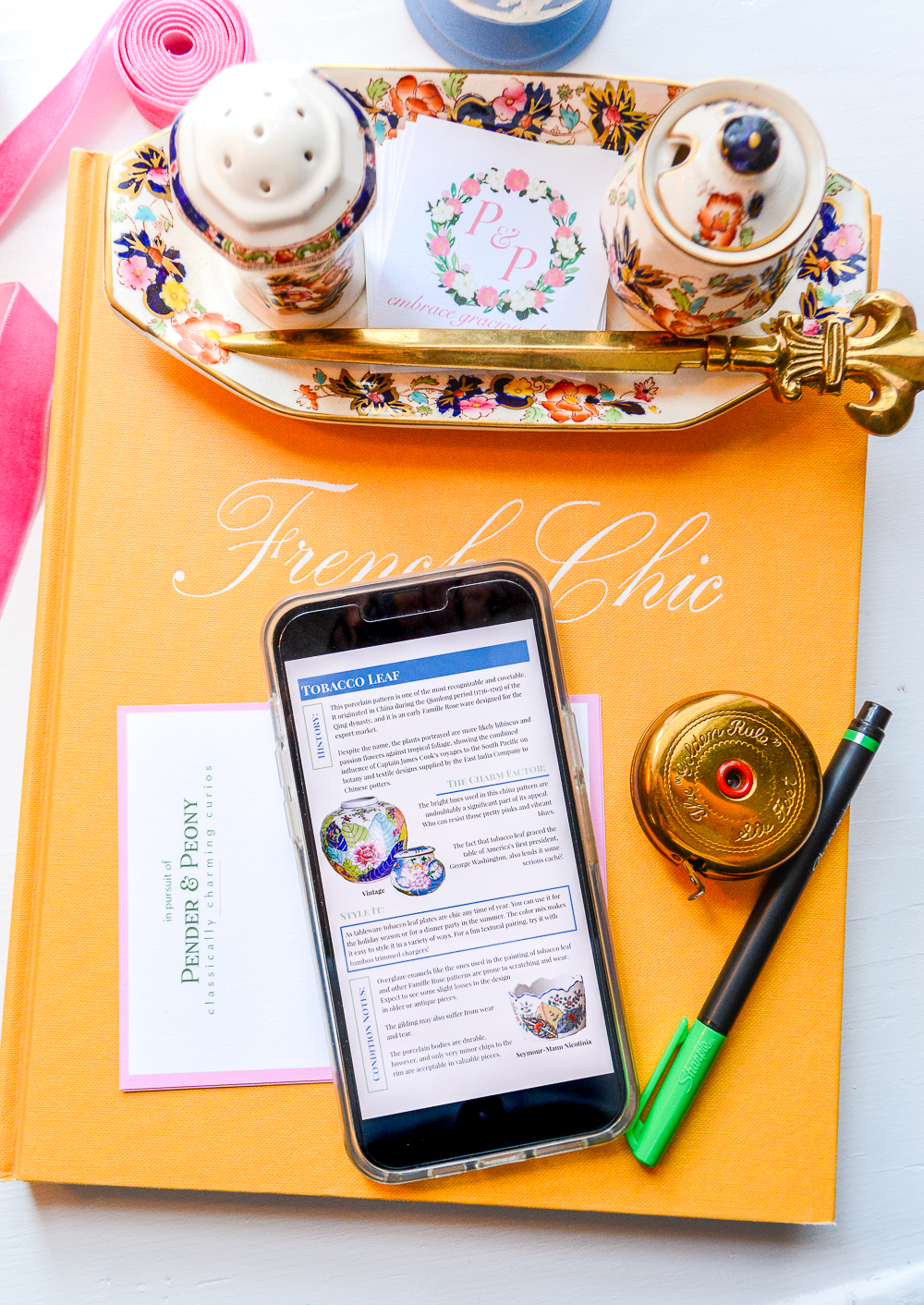 Reviews
Here's what your fellow antique hunters think about The Pocket Guide…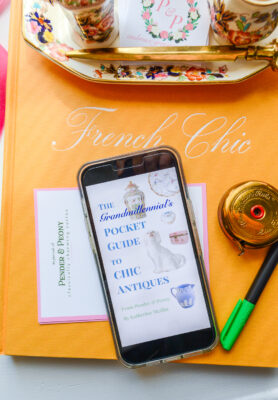 The Grandmillennial's Pocket Guide to Chic Antiques