Christmas in July: Garland Kits
Do you love to decorate for Christmas, but ever feel like your decor falls flat or your DIYs never turn out right?
Why not enjoy the DIY process and get a gorgeous designer look all at the same time?
Don't waste money on supplies you don't need or time trying to design a look!
Instead...let me help you create an enchanting and festive cascading Christmas garland!
We'll use the finest faux floral materials and designer ribbon that you CAN'T get from the big box stores.
And you'll end up with a festive statement piece that could last years to come!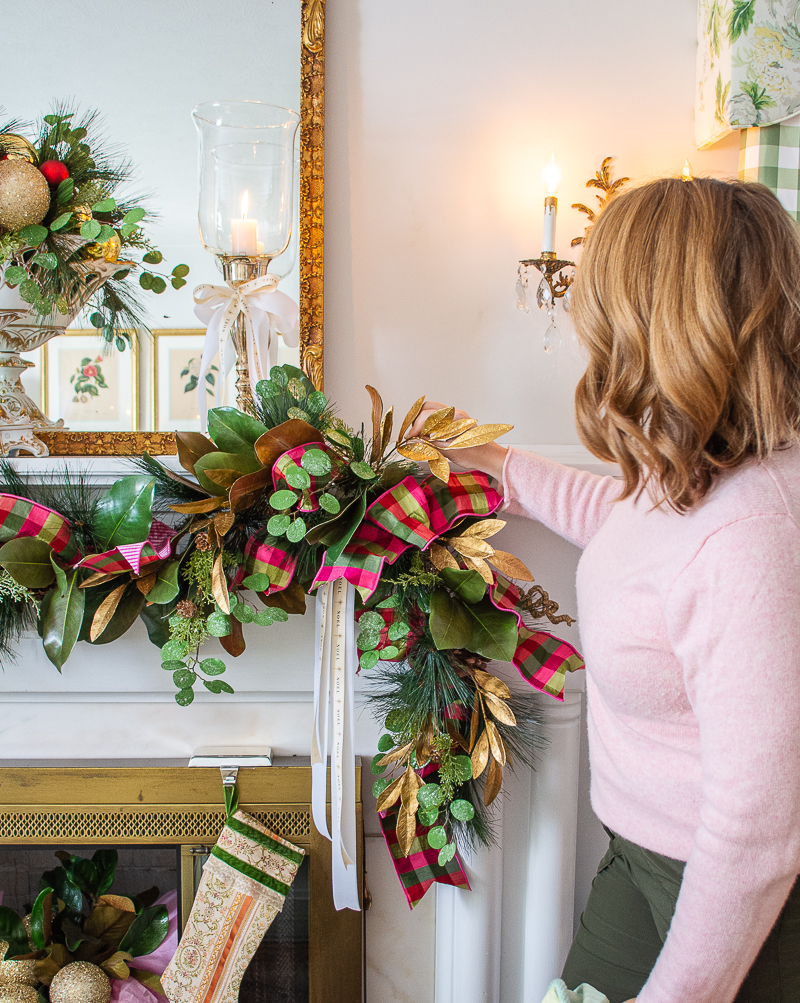 If this all sounds like a win win to you, then I think you're going to like my latest idea:
Christmas Garland Kits
Pre-order for the 2022 kits has ended. The remaining kits and a la carte florals and ribbon are available to shop on this page.
My garland from last year, pictured above, was a huge hit, and so many of you wanted to replicate it down to the exact faux eucalyptus branches I used. The problem is I buy my florals wholesale, and most of it you cannot find in the big box stores.
I've been mulling over this problem for the last few months, and I've got a brilliant solution. A garland kit that would include all the faux greenery and ribbon you need for the garland, and it would come prepped for you to assemble at home with instructions.
My theme this year is inspired by the traditional Williamsburg look. I've designed two color versions of this inspiration for a traditional but Grandmillennial Christmas feel:
Classic Holiday in Red & Green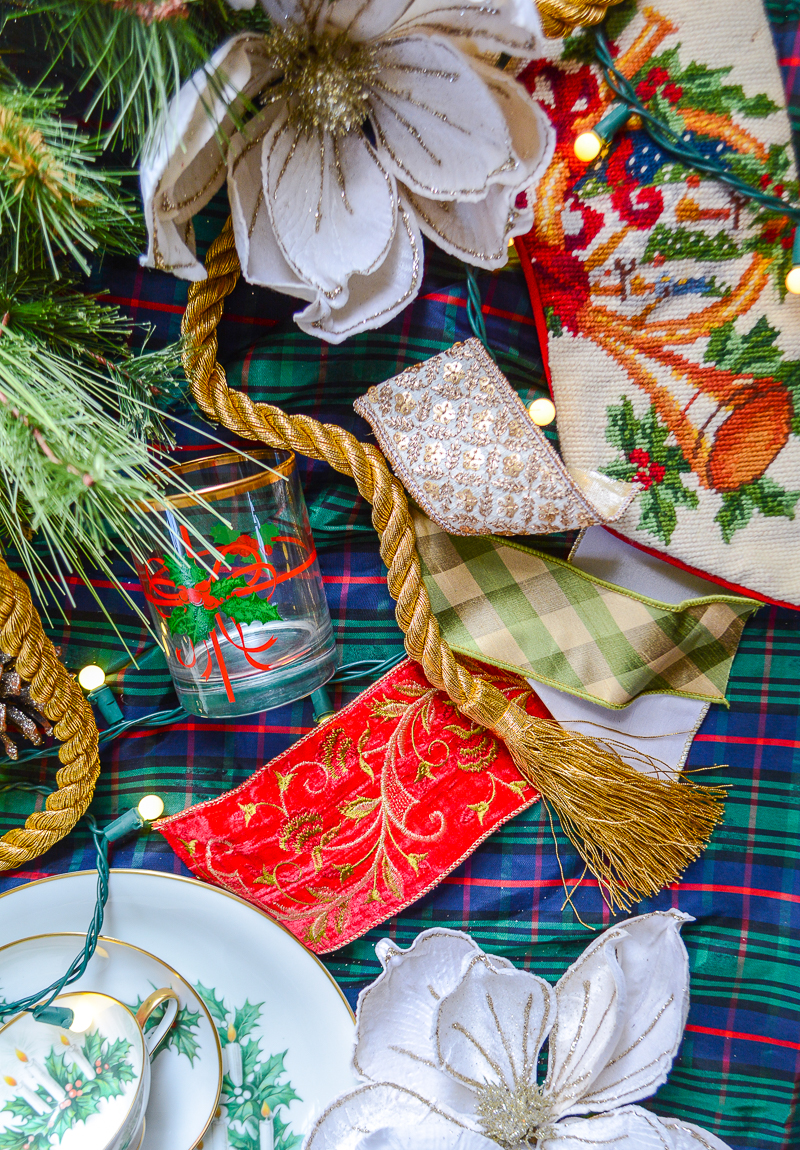 The garland mockup: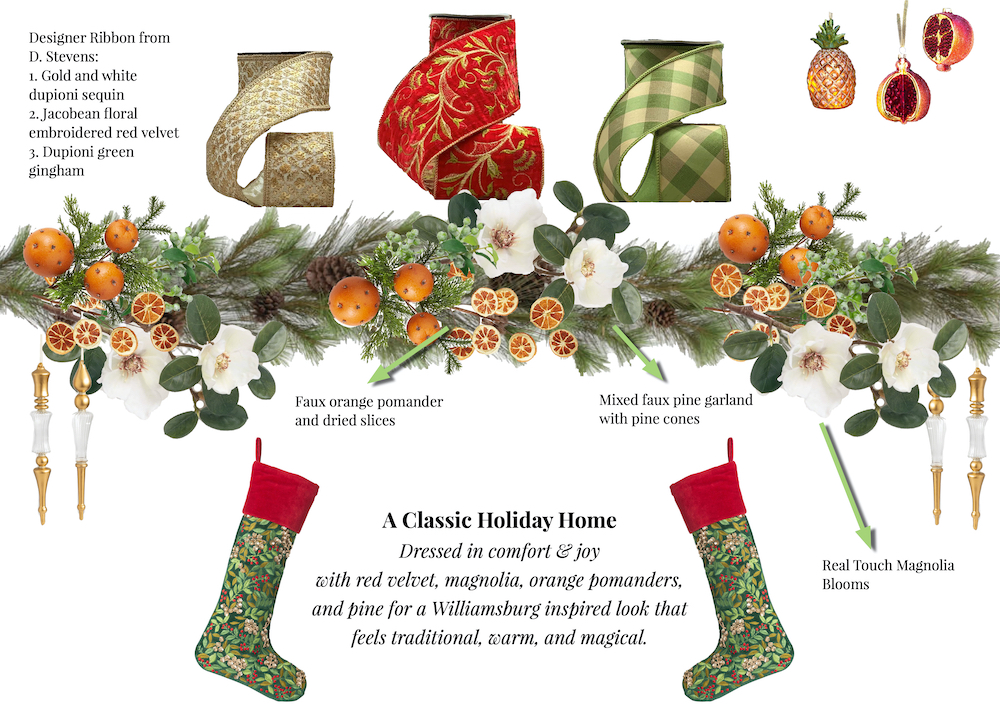 Elegant Christmas in Wintery Blue & White: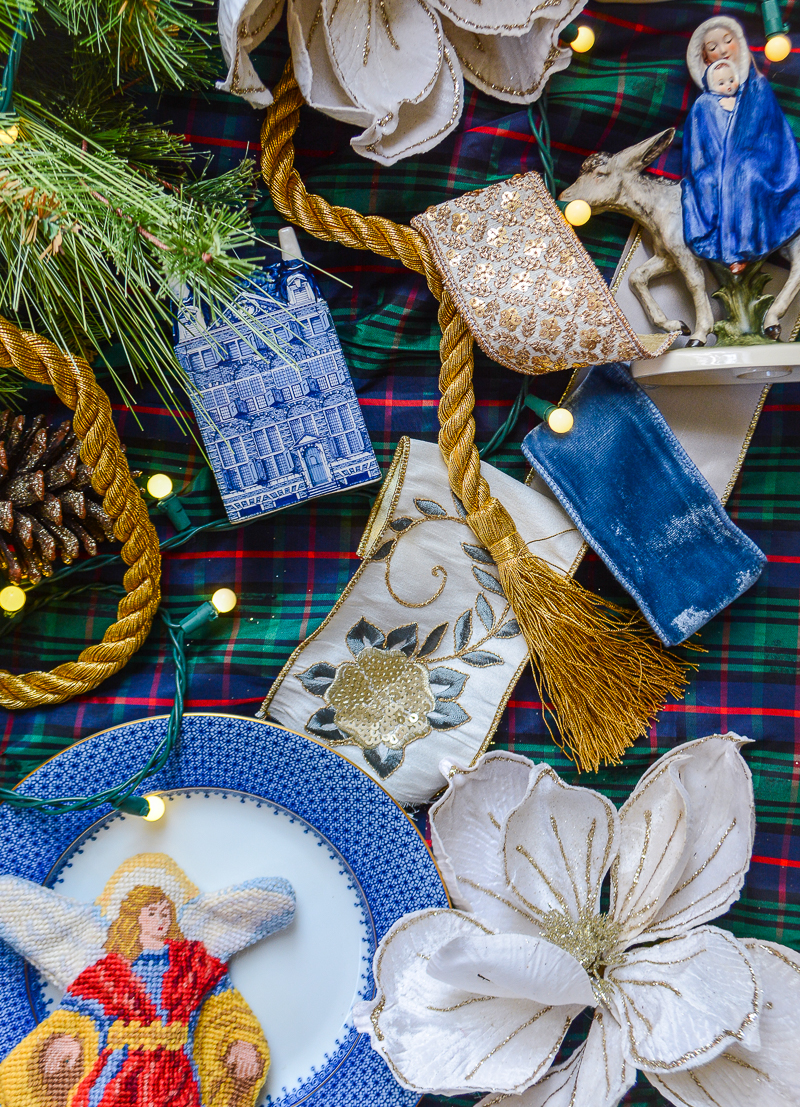 The garland mockup: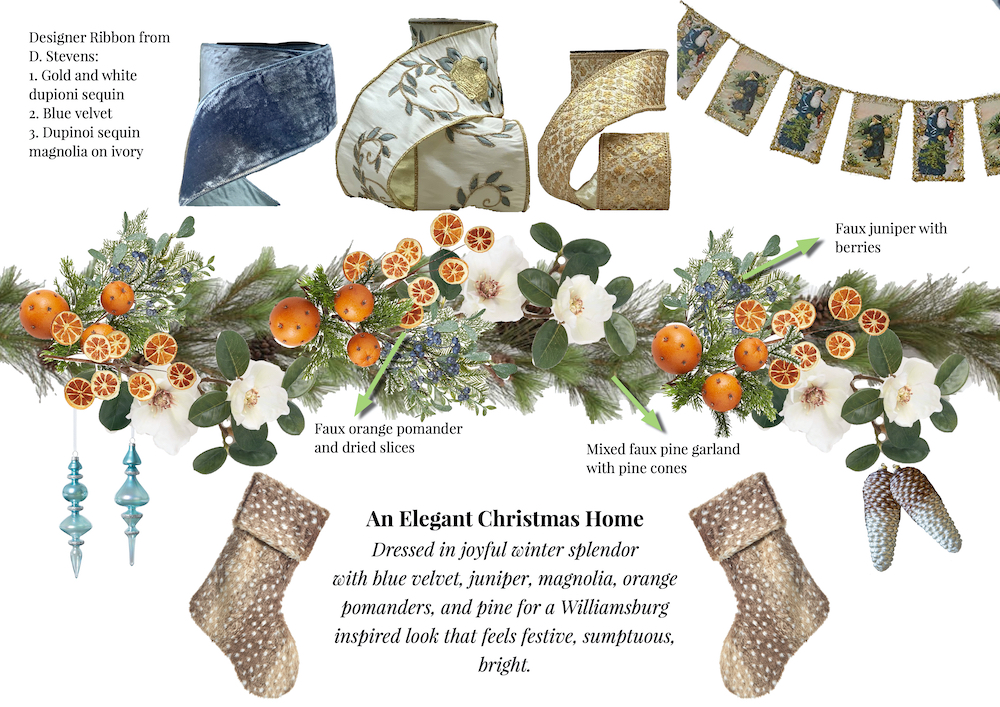 You would choose your colorway: classic red and green or wintery blue and white. Place your order then receive the garland kit in the mail in November ready to be assembled and hung. Each kit will include:
Mixed pine 6' garland base
3 Styles of designer ribbon, cut for streamers and tied for bows
Faux orange pomanders and slices
Faux magnolia blooms and leaves
Berries - blue or green
Pine cones
Step by step instructions
Video tutorial
Floral wire
The price for the Christmas garland kit would be between $200 - $300 plus shipping costs. In general, designer Christmas decorations using these kinds of quality florals and ribbons run $400 - $700.
The Benefits:
A Lush Designer Look
Finest Quality Materials
Statement Piece to Last Years
DIY with Confidence
Less Hassle More Joy Saving You Time & Money
PRE-ORDER HAS ENDED. REMAINING KITS ARE AVAILABLE HERE!