Jewelry Storage Tips Using Vintage Containers
Add character and a little glamour to your dressing table with these jewelry storage tips using vintage containers!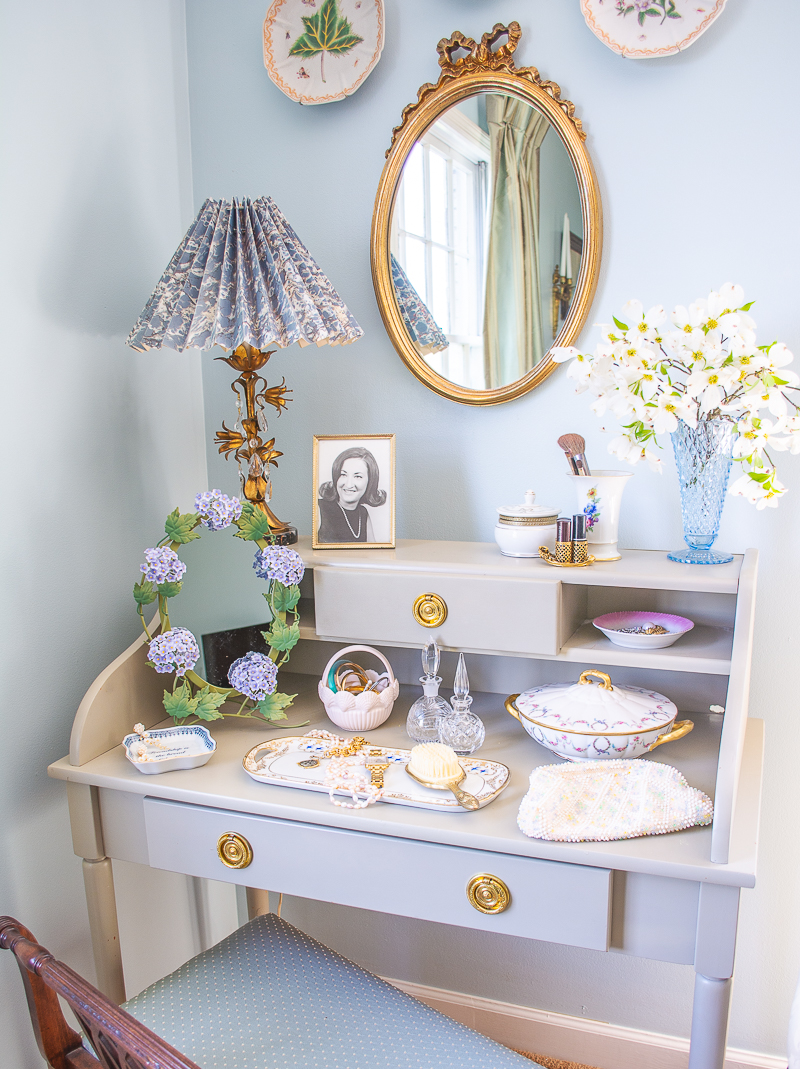 Scrap those plastic bins and boring jewelry boxes! Opt for timeless vintage and antique boxes, jars, dishes, and bowls to sort and store your jewelry on your vanity.
I promise it will make accessorizing SO MUCH MORE FUN!
5 Jewelry Storage Tips Using Vintage Containers:
No. 1 Use Small Dishes to Hold Rings, Earrings, & Brooches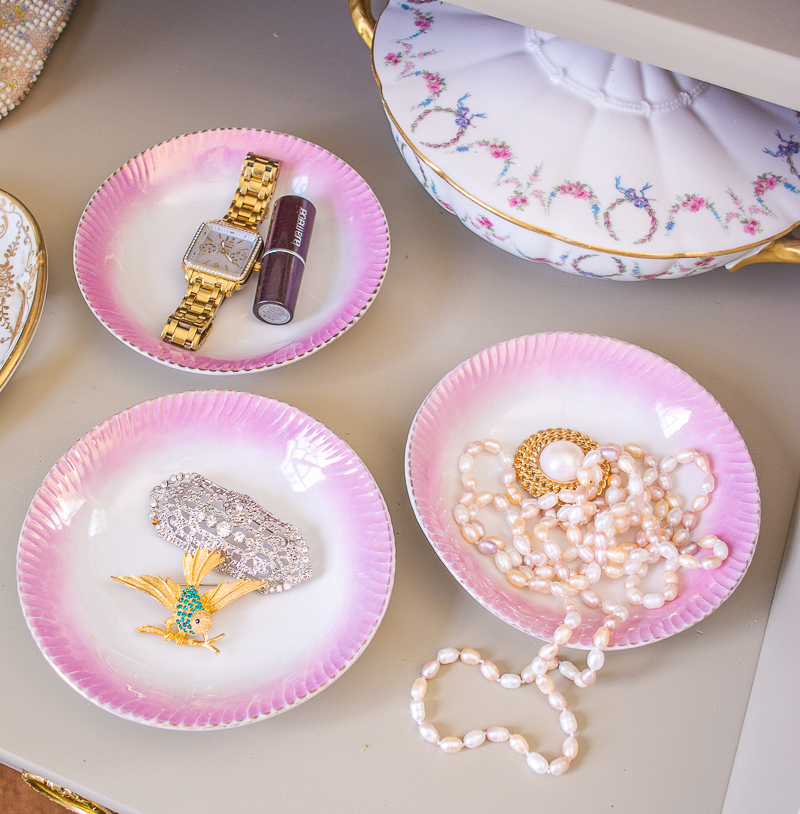 No. 2 Corrall Necklaces in a Lidded Tureen
Put each necklace in a plastic bag to keep it from tangling.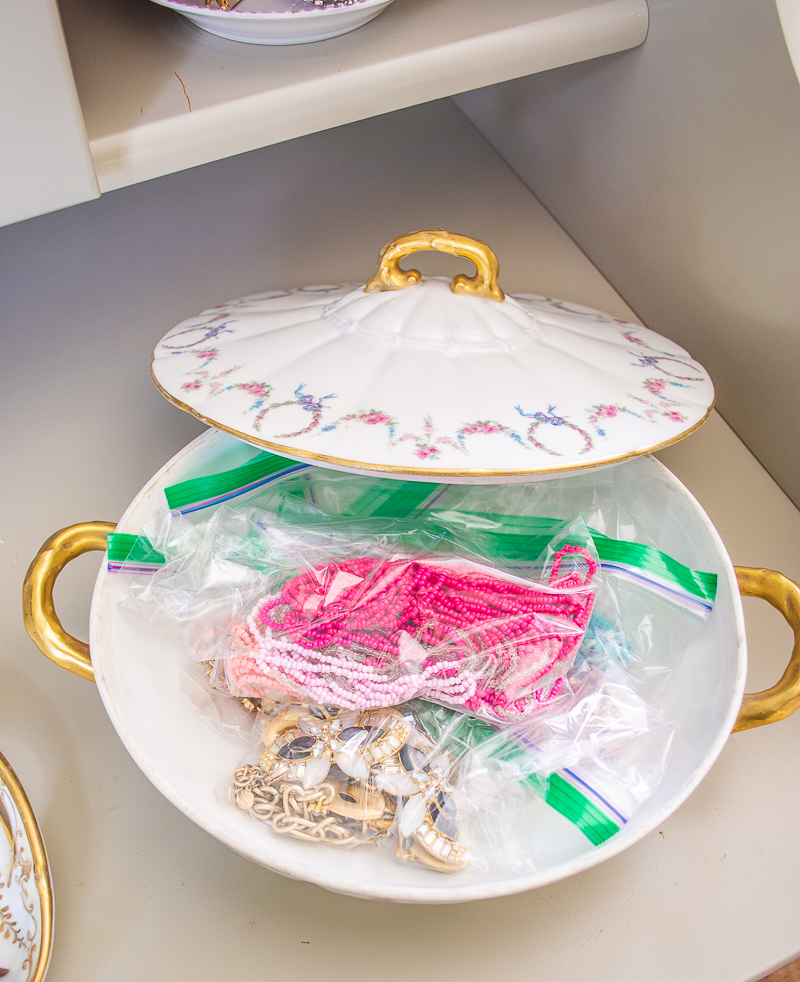 No. 3 Small Vases Work for Flowers or Makeup Brushes
Anything long and tall that you need to contain can go in vases or fill them with pretty blooms.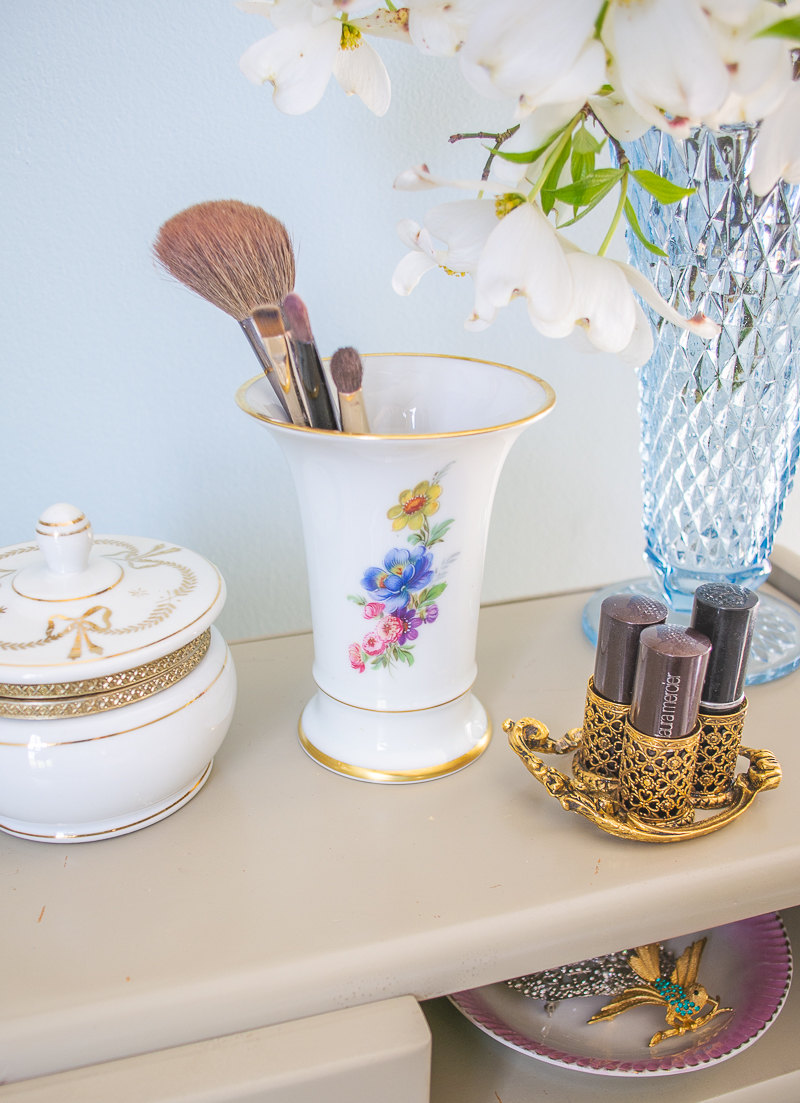 No. 4 A Mini Basket is Great for Bracelets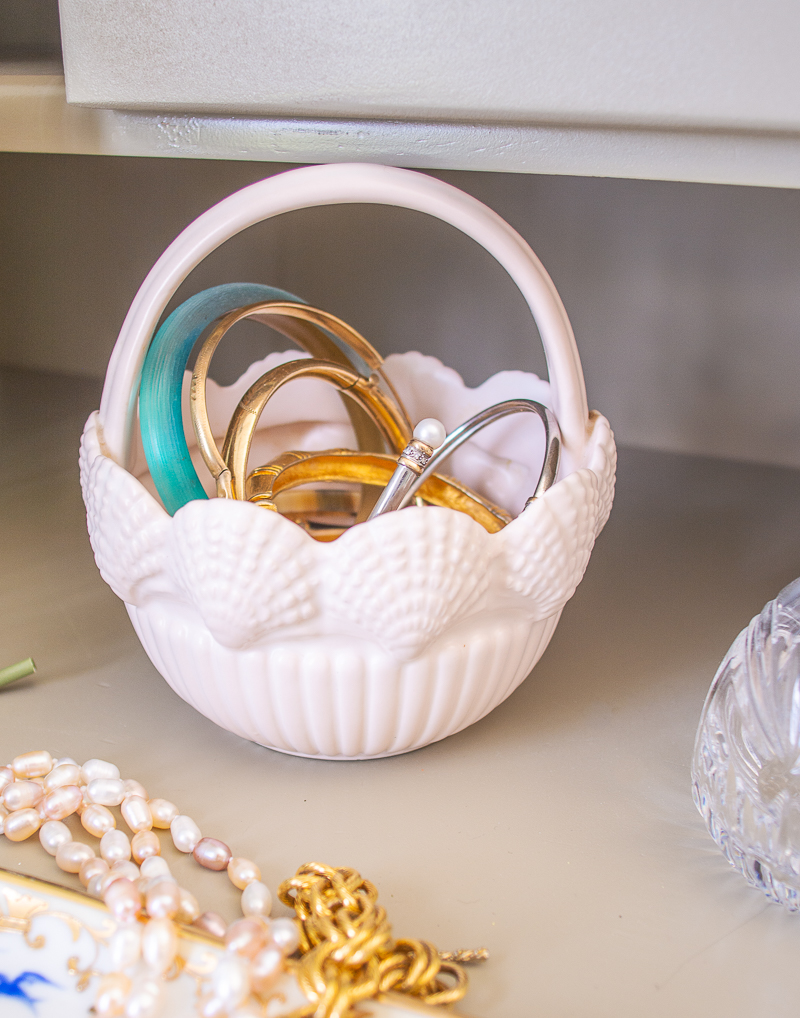 No. 5 Use a Vintage Tray to Organize Everyday Items
Take your everyday jewelry off in one spot, using a vintage tray to corral it.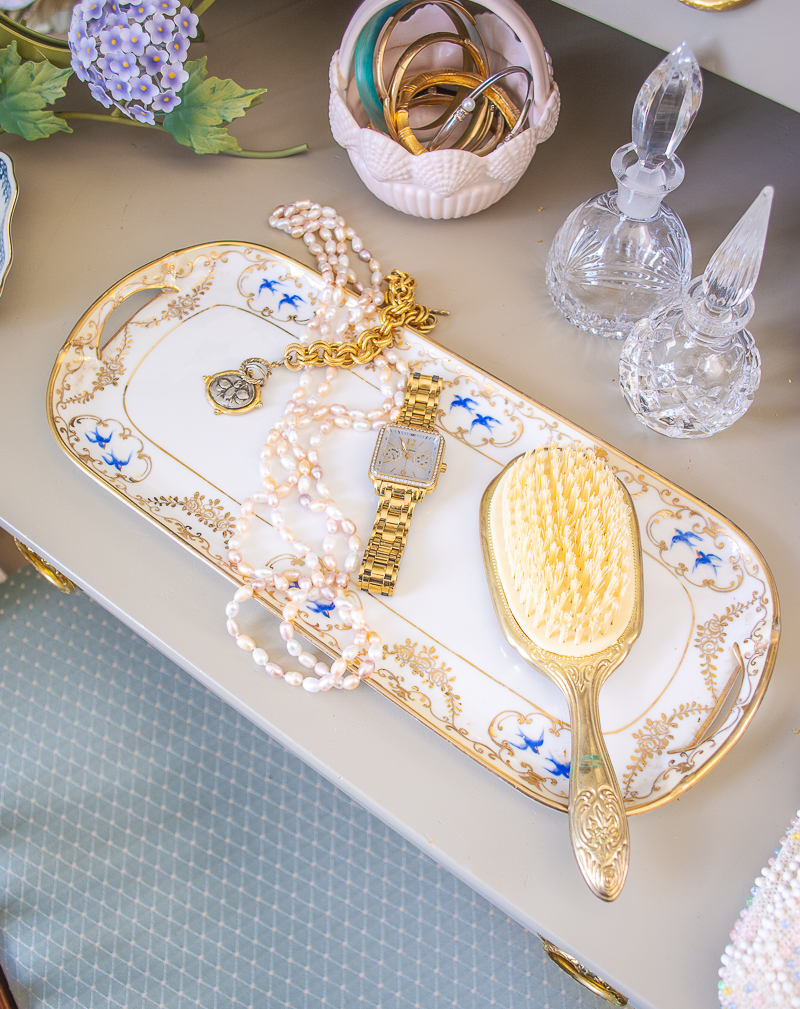 I hope these jewelry storage tips inspired you to jazz up your vanity and jewelry storage space. Make it more personable, happy, and interesting with vintage containers in pretty colors and designs!
You can shop the June 16th sale on my Instagram page for vintage curios perfect for the vanity. Be sure you are signed up for my weekly newsletter to get the first peek at what will be available.
More on styling a vintage vanity in this post.