Recipe for a Grandmillennial Summer Table
Follow my recipe for a grandmillennial summer table that is sure to please your guests and create memorable moments under the stars!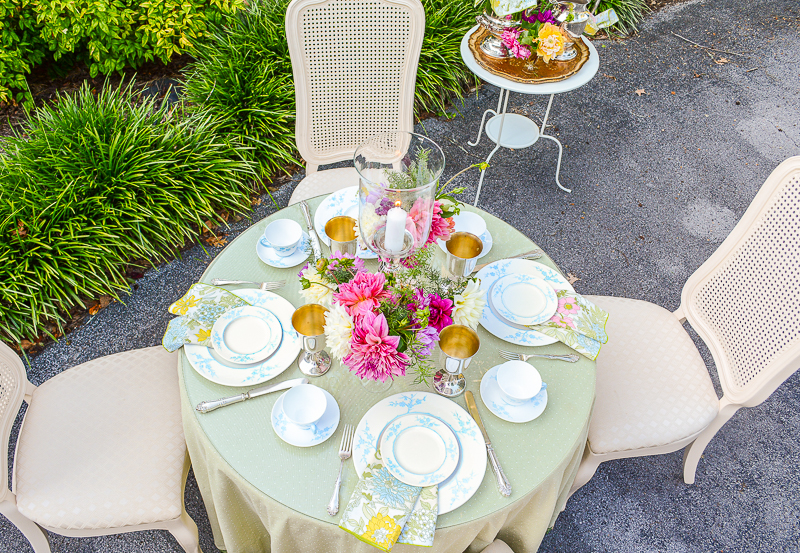 When the cicadas start humming and the fireflies flickering,
it's time to head out of doors to partake in dinners al fresco.
For summer is here and evenings are long,
with cool beverages to sip and grilled delicacies to nip.
So gather ye merrymakers and revel the season's warmth,
we've watermelon to cut and ice cream to dip.
With flowers abloom and setting suns to amaze,
let's set a table of elegance in these pretty shades…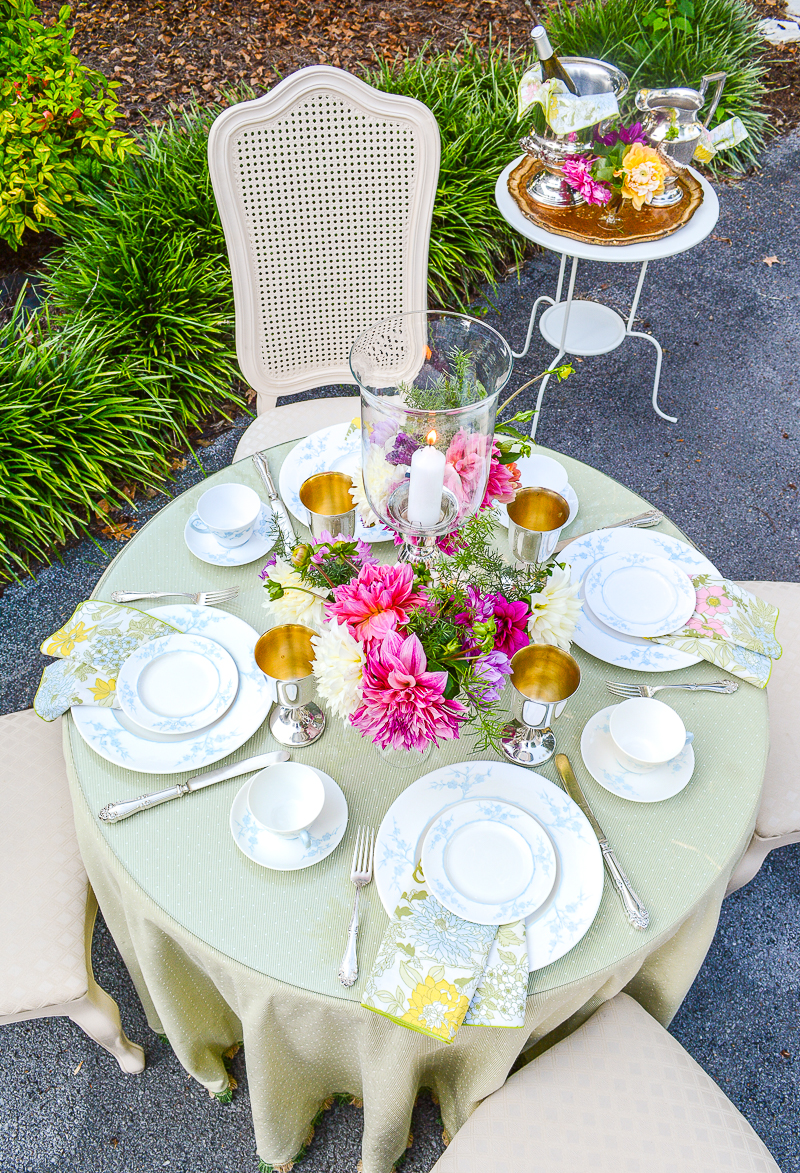 A Recipe for a Grandmillennial Summer Table:
A Dollop of Romantic Florals
Romantic florals from your own cut garden or fresh from the farmer's market are just what summer tablescapes need! Think whimsical and lush and let the season's bounty dictate what you do. For an effortless look that doesn't take many blooms fill small glasses and bud vases with flowers to scatter in the center of the table like I did here with colorful dahlias.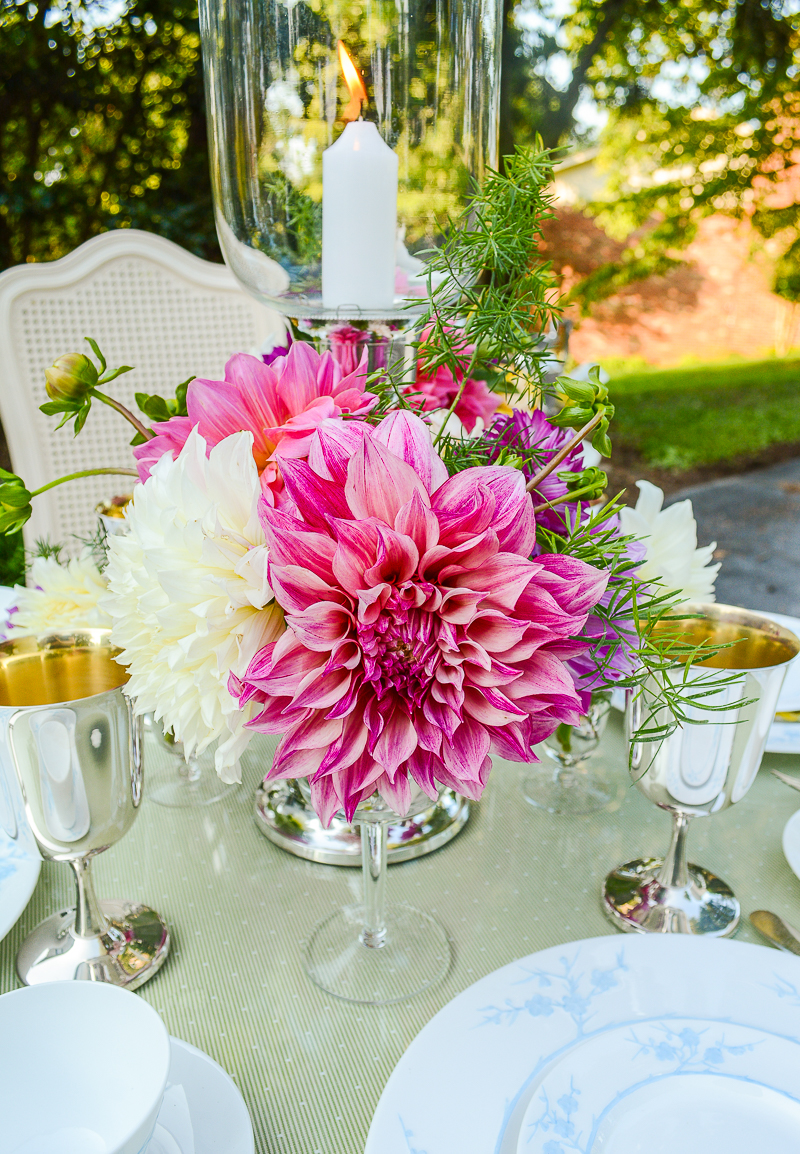 A Dash of Pretty China
Grandmillennials love floral china in pretty colors all year round, but for summer opt for a simpler pattern in a two-tone color scheme like blue and white. It will feel clean and crisp on your summer table.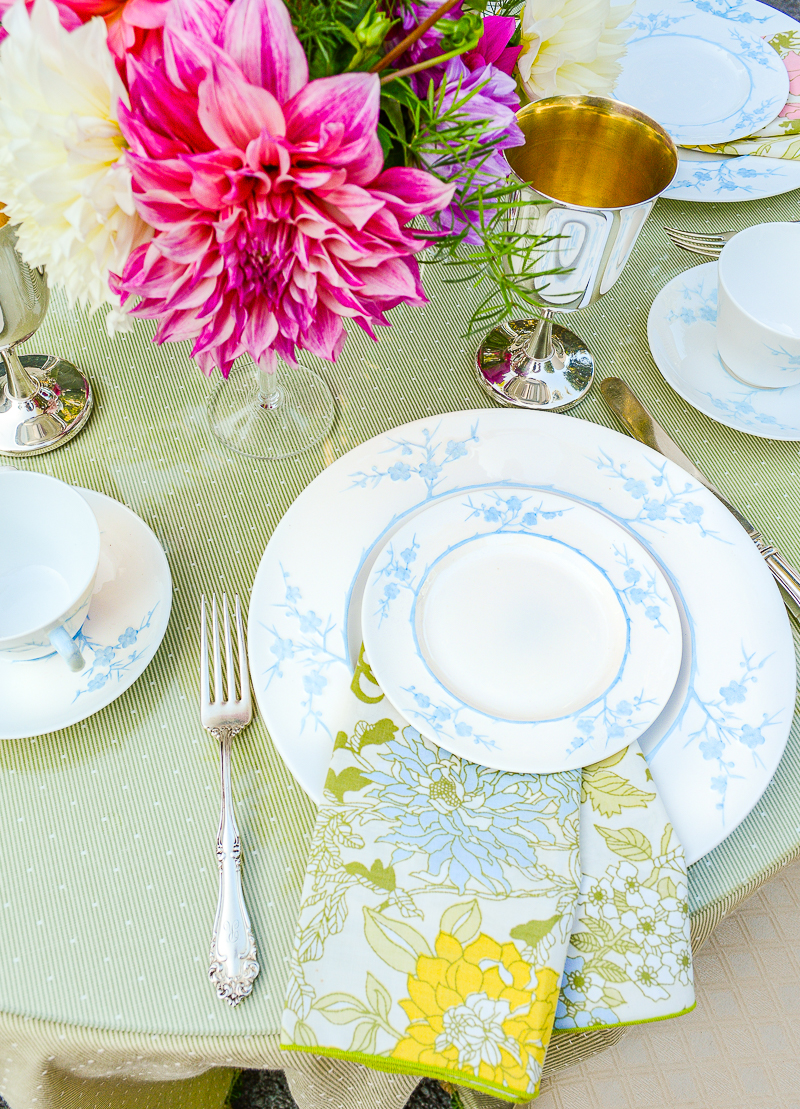 A Sprinkling of Candlelight
Echo the setting sun with dancing candlelight in hurricane holders. It will had to the romance of the evening but keep the firelight safe from any rustling breezes. If bugs are an issue buy citronella candles or set up torches around the area.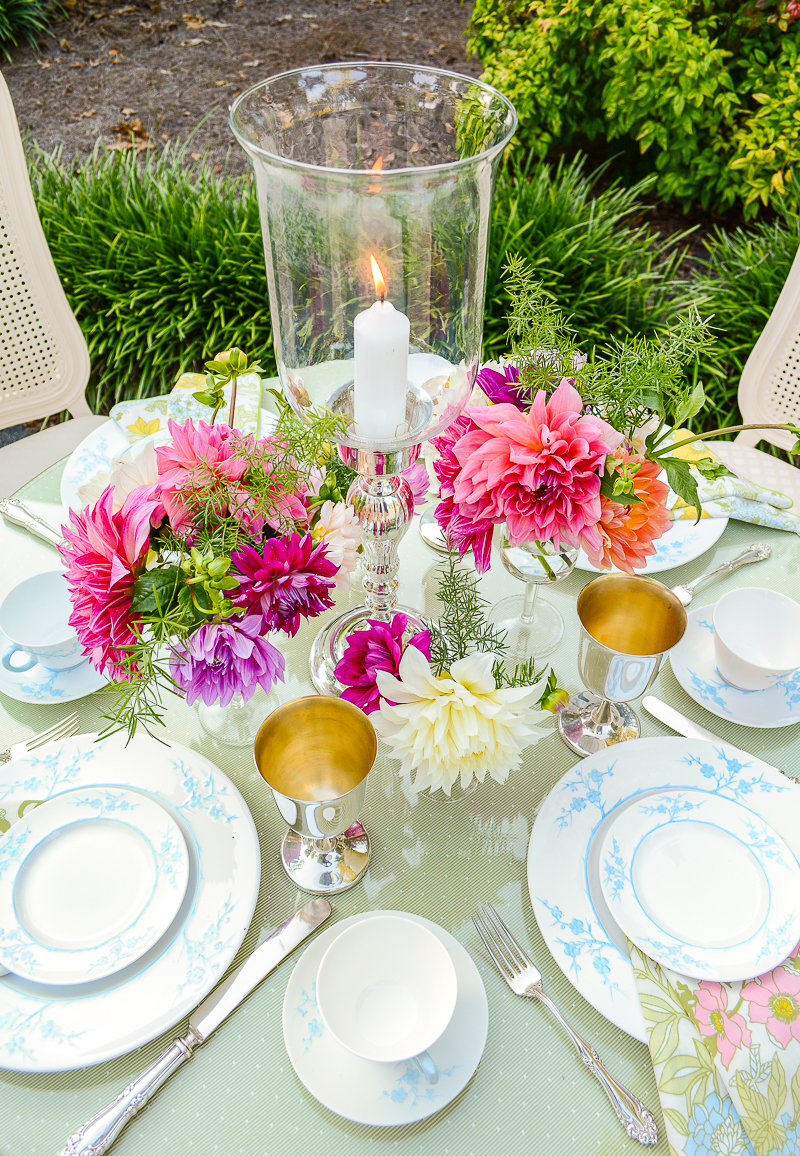 A Layer of Elegant Silver
There is nothing like the sparkling flicker of antique silver shining on a dinner table. It's an absolute must for some old world charm that speaks of refinement and taste!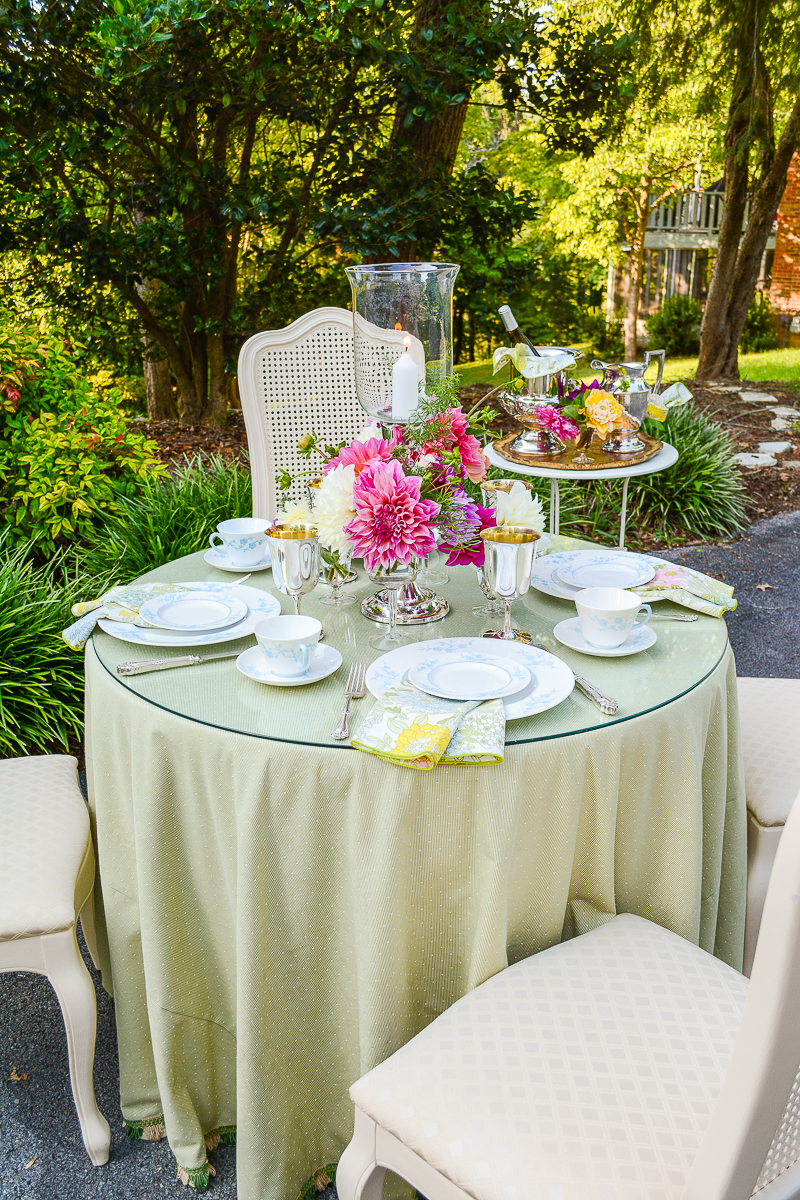 A Pinch of Playful Color
Have fun with your color scheme and try pairing unique hues. Pick a napkin in a multi-color pattern to tie everything together.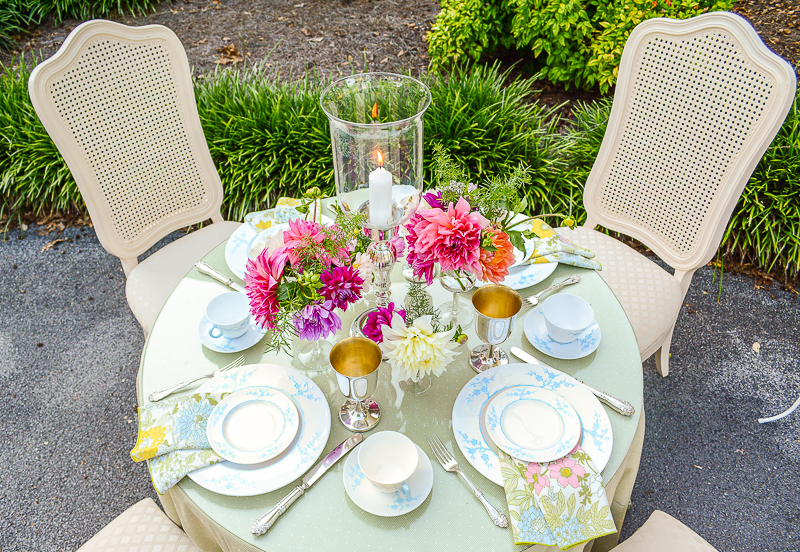 Tablescape Details:
This grandmillennial summer tableware will be available in Thursday night's 7/15/21 flash sale on my Instagram.
Blue & white china – Spode Blanche de Chine: place setting for 8 with dinner plates, BB plates, and teacups available
Sheridan silverplate goblets, set of 4 available
Vintage floral napkins, set of 6 available
Holmes & Edwards Imperial silverplate flatware: 8 knives, 4 forks, 1 spoon available
Additional silverplate serving ware and antique entertaining pieces will be available in the sale.