You Need a Tray for That!
Using trays in your home decor 4 different ways to instantly add style, function, and organization.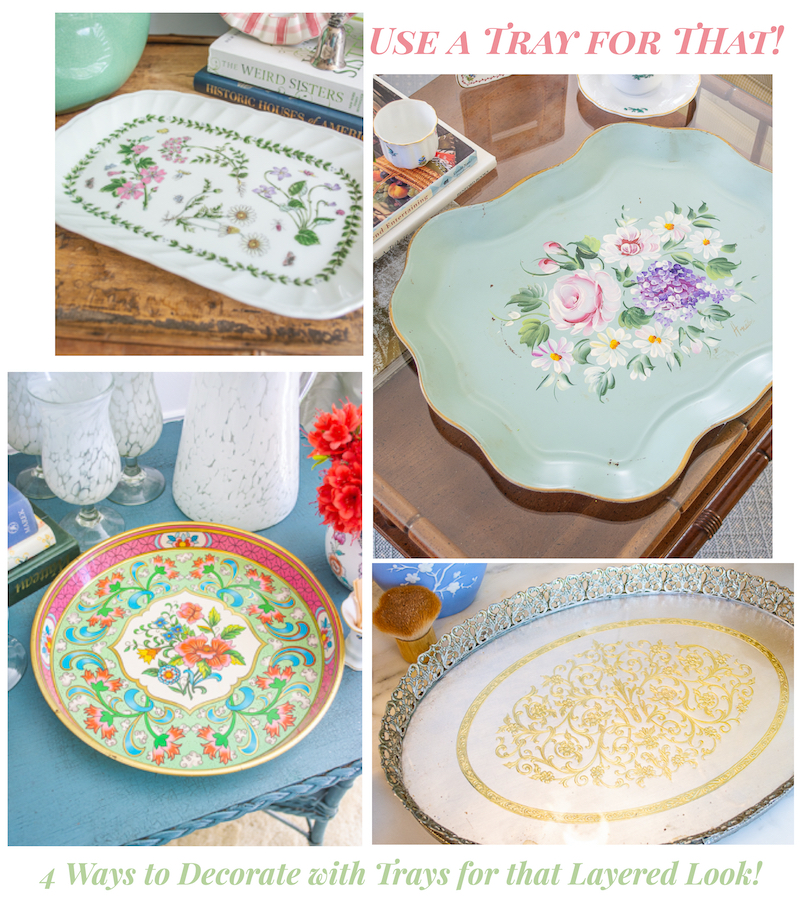 Always…always buy a lovely tray if it catches your eye, especially if it's reasonably priced. Trays are one of those decorating essentials that serve so many purposes and easily add style, function, and organization to a decorated arrangement. From silver-plated to hand painted and lacquered to ceramic, there are tons of options out there to suit your particular decor style and use.
Yes, trays are commonly used for serving and ferrying foods and dishes from one place to another, but trays can also function as permanent features in your decor. Think of them as pretty corrals for trinkets, books, and other decor elements. Using trays in your decor helps create that layered look, so many of us are trying to achieve.
There are for main ways or places I love to use a tray: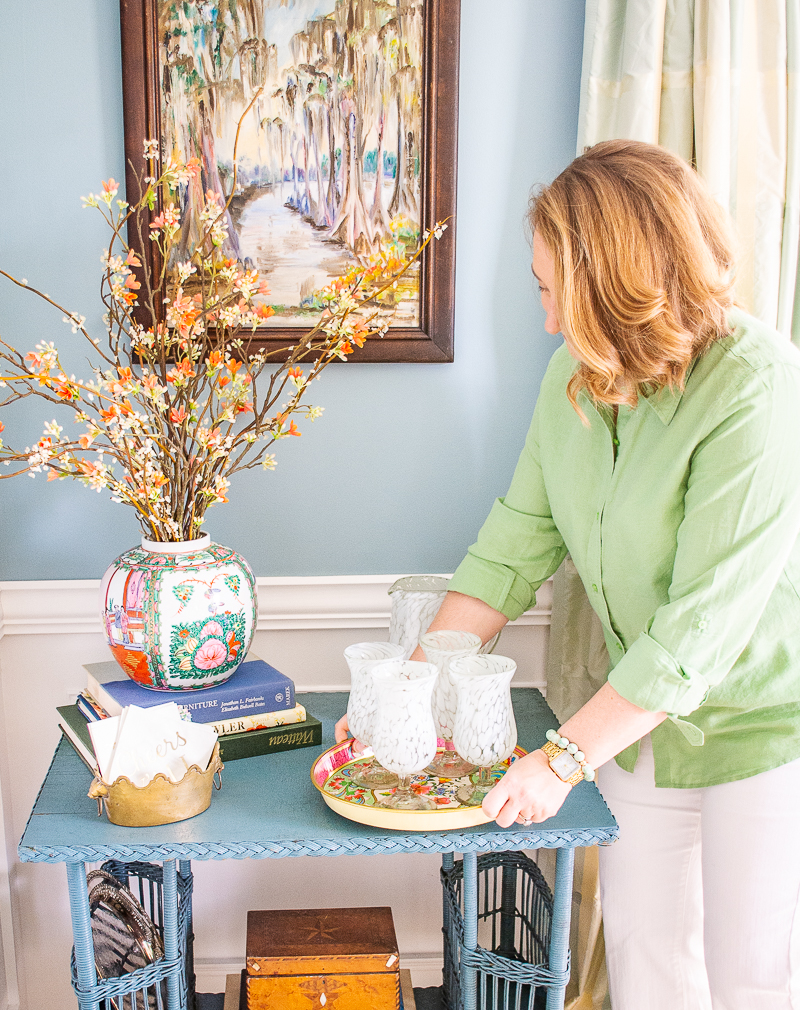 No. 1 On the Bar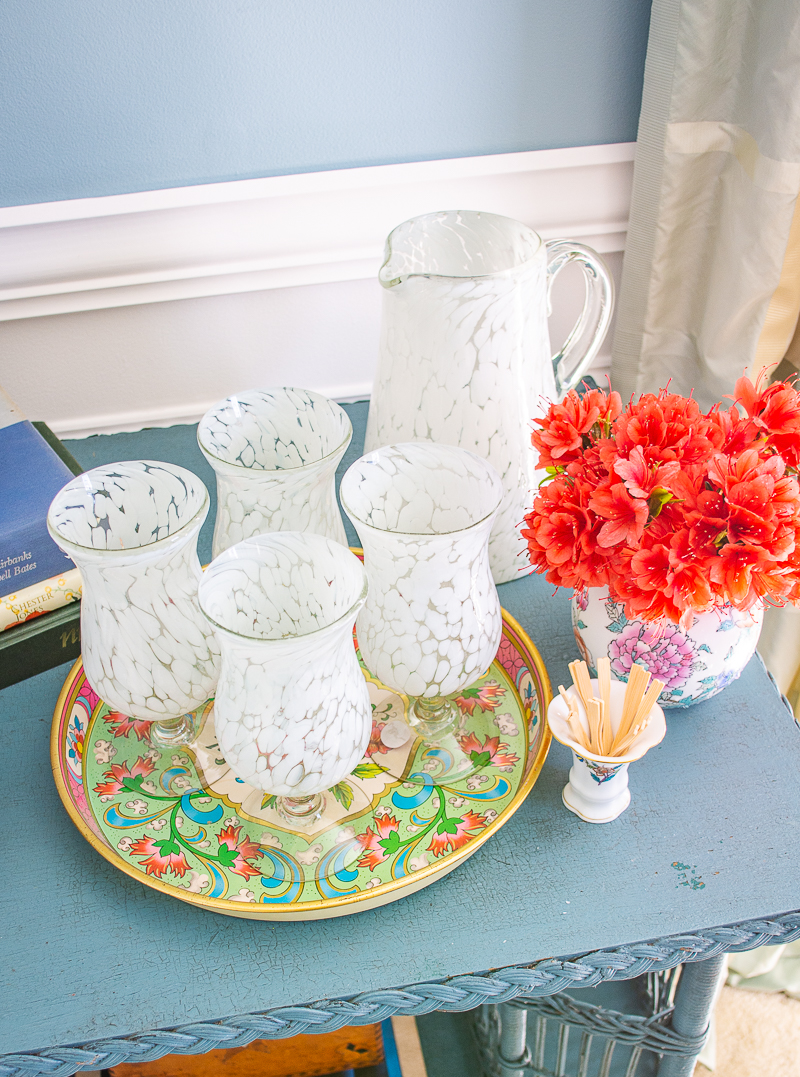 A tray on the bar is a wonderfully functional piece that is both practical for serving and protecting furniture from spills. When choosing a tray for this purpose, select one that is easily wiped off or washable and won't be damaged by spills and splashes. This chic Daher tin tray adds a fun pop of color and pattern to my bar set up.
No. 2 Use a Tray on the Nightstand as a Catchall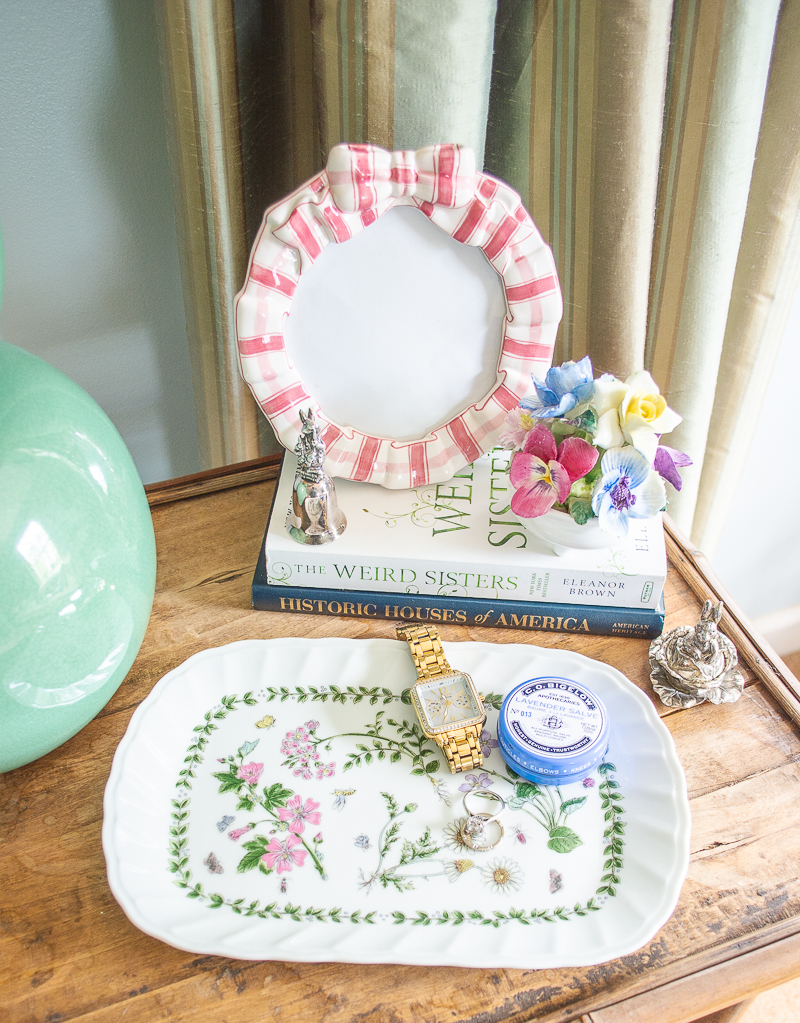 Small trays are perfect catchalls on the nightstand for holding jewelry, chapstick, hair bands, and other personal accoutrements that you take off when at home or may need bedside. This sweet botanical ceramic one reminds me so much of the Portmeirion patterns.
No. 3 On the Bathroom Vanity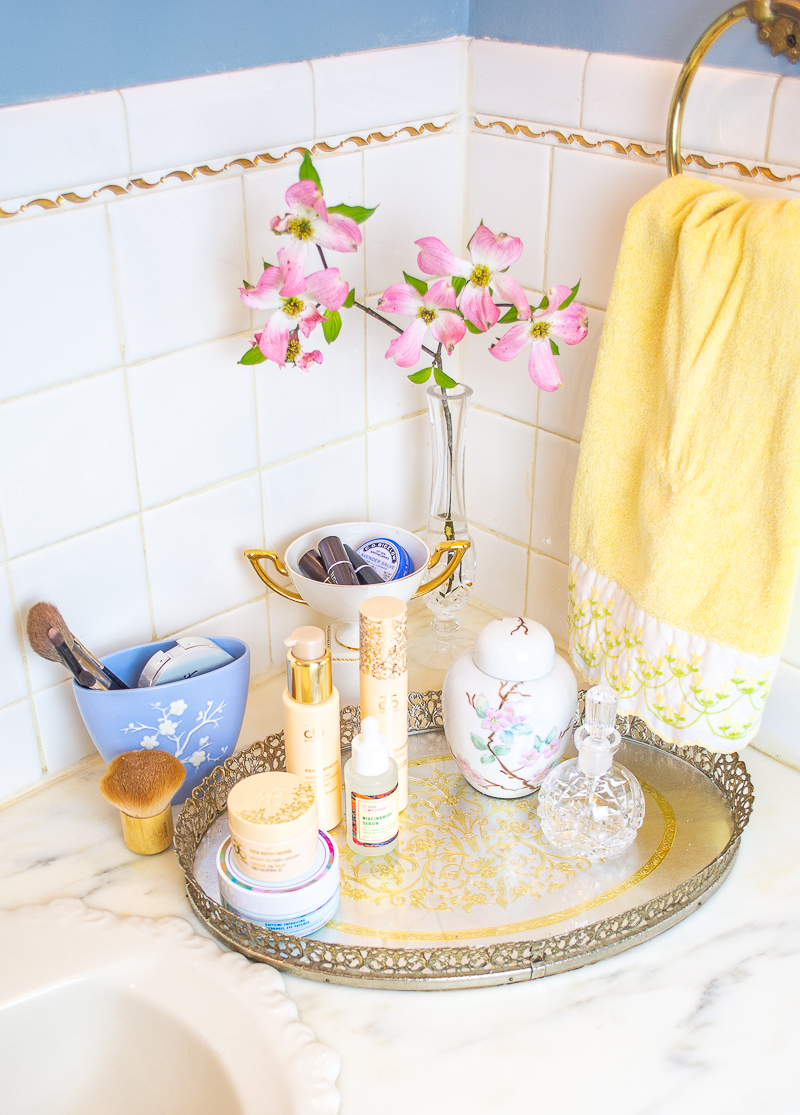 A pretty Hollywood Regency style tray instantly glams up a bathroom vanity and helps corral makeup and skincare jars and bottles.
No. 4 Use a Tray on the Coffee Table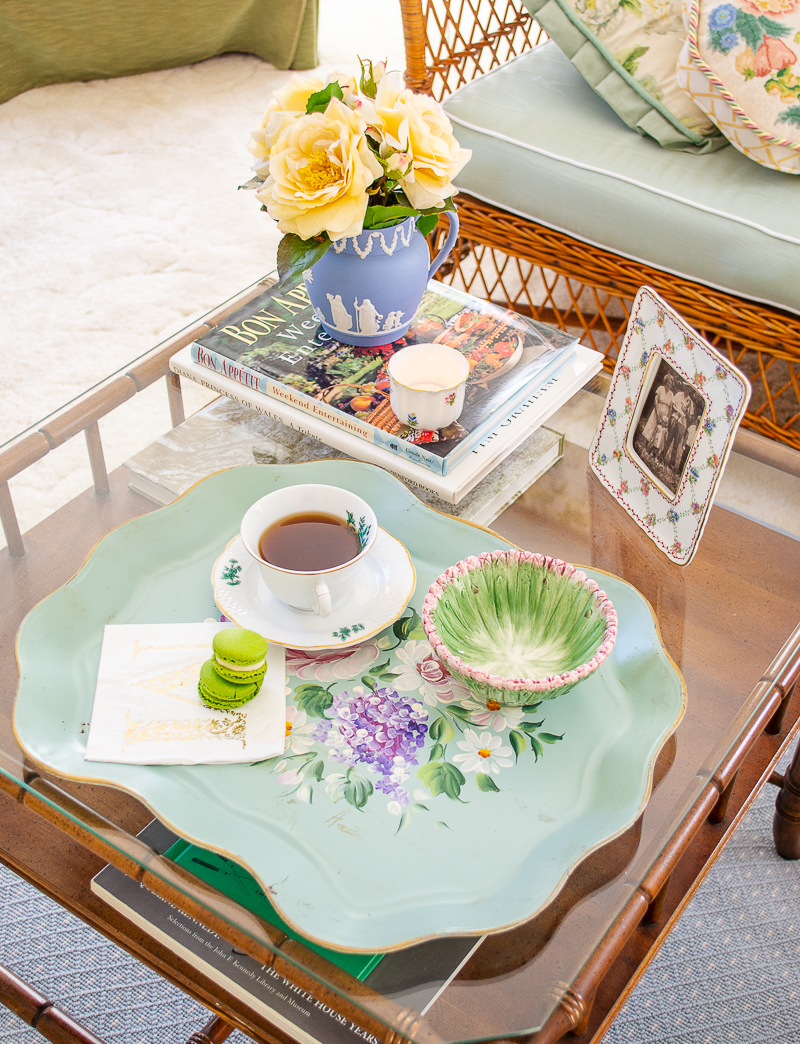 The coffee table is such a multi-purpose piece of furniture that often ends up being both drop zone and serving table. Use a pretty tray here to organize books, remotes, and other living room necessities or for serving drinks and snacks as needed. For more coffee table decorating ideas read this post.
Fabulous Trays to Shop Now:
Available in the curio shop are a gorgeous sky blue faux leather tray; a vintage brass bamboo one; and a pretty Florentine style.
I hope these tips helped you think about new ways to use and style trays! Tune in to the April 29th sale on Instagram to shop these trays and other decor perfect for the nightstand, bar, and vanity!