Feeling in the mood for a decadent dessert? Make these easy red velvet cupcakes with strawberry cream cheese frosting!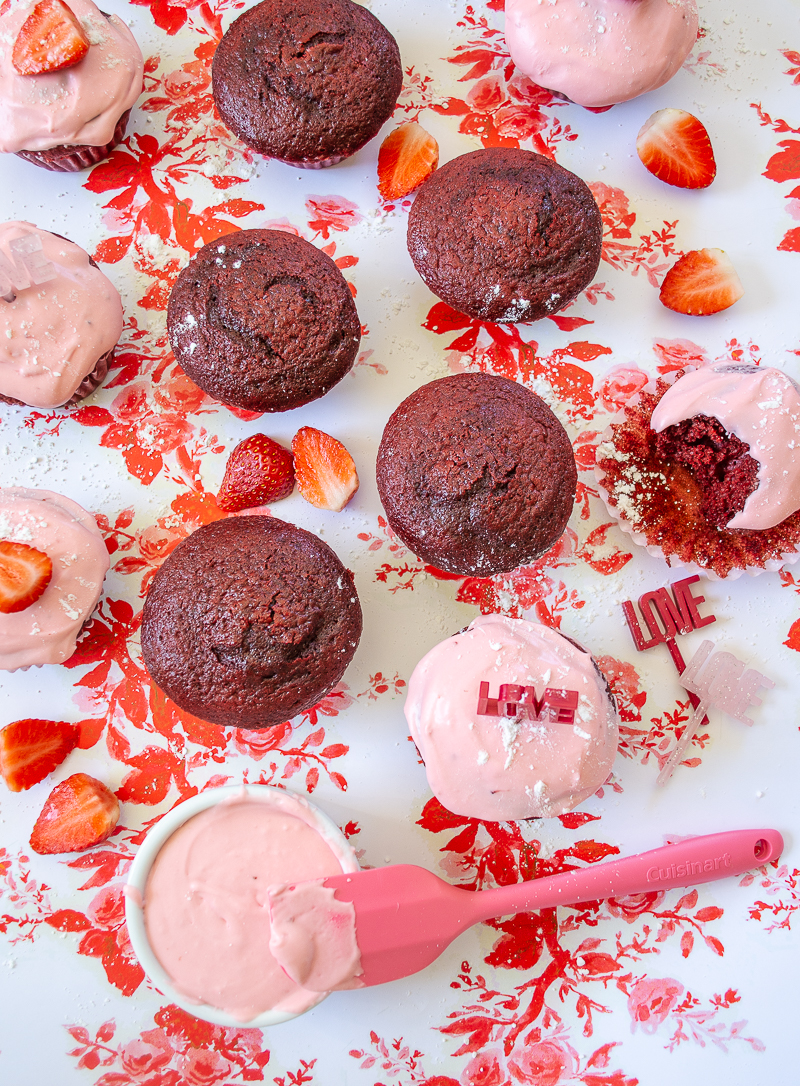 If you like red velvet cake, you are going to adore these cupcakes with strawberry cream cheese frosting! It adds just the right amount of fruity sweetness to the tanginess of the cake.
And I'm not going to lie…I made the cupcakes straight out of a box! I like Betty Crocker's Delights moist red velvet the best. I see nothing wrong with simplifying a home made dessert by using pre-mixed ingredients plus the made from scratch decadent strawberry icing really steals the show.
For the cupcakes, I do recommend cutting the water amount down to 1 cup and only fill your cupcake tins 3/4s full because they will rise up over the edges.
Recipe for My Red Velvet Cupcakes with Strawberry Icing:
Ingredients for Cupcakes:
1 cup water
1/2 cup vegetable oil
3 eggs
Betty Crocker red velvet cake mix
To Make Red Velvet Cupcakes:
Follow the directions on the box. Be sure to only fill your cupcake tins 3/4s full. After baking, let cupcakes completely cool before icing.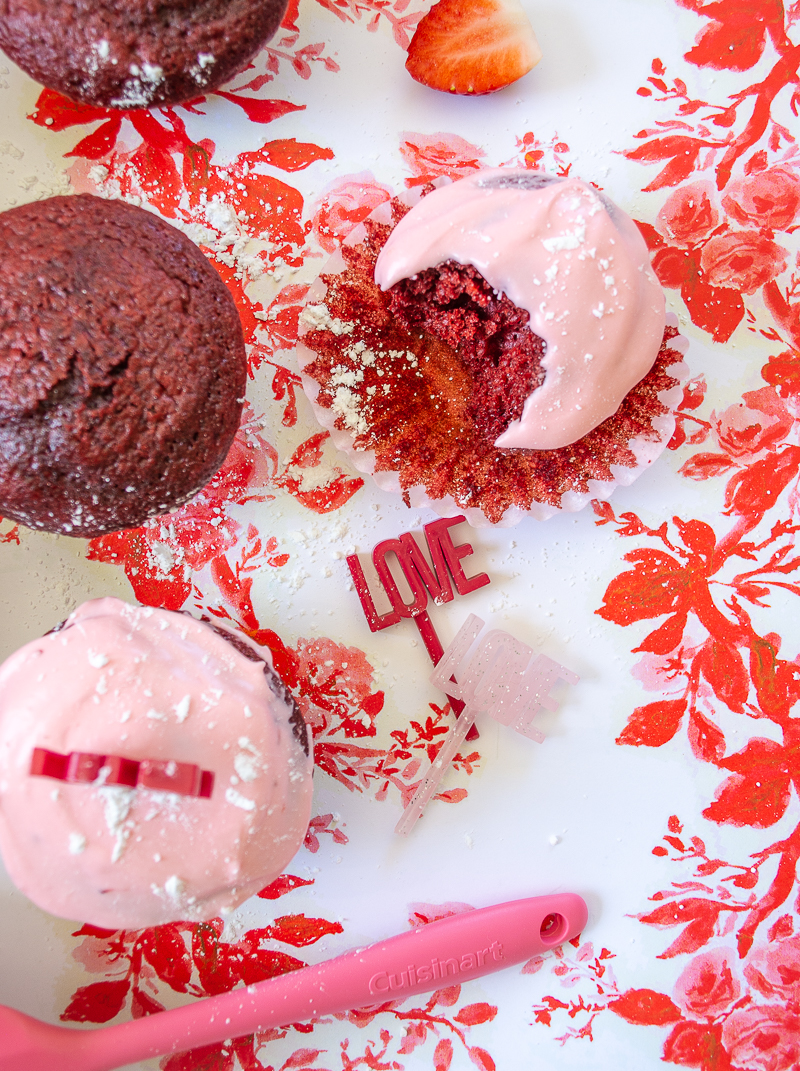 Hmmm…someone taste tested that one! Hehe…
Ingredients for Strawberry Cream Cheese Frosting:
4 oz cream cheese, softened
1/4 cup butter, softened
1 tsp vanilla
2-3 cups of powdered sugar
3/4s cup strawberry freezer jam or canned jam
To Make Frosting:
In a large mixing bowl, beat cream cheese, butter, vanilla, and strawberry jam with electric mixer on medium speed until light and fluffy. Gradually beat in powdered sugar to reach spreading consistency. Amount of powdered sugar may vary, depending on how thick you want your icing.
Ice cupcakes with a spatula and decorate tops with a sprinkle of powdered sugar, halved strawberries, and or themed toppers.
Enjoy!
I made these red velvet cupcakes for my Valentine's Day celebration. See the love & toile tablescape here!