Cozy & Stylish At Home – Under $40
The under $40 edit of pretty loungewear and PJ sets for a cozy yet stylish look at home!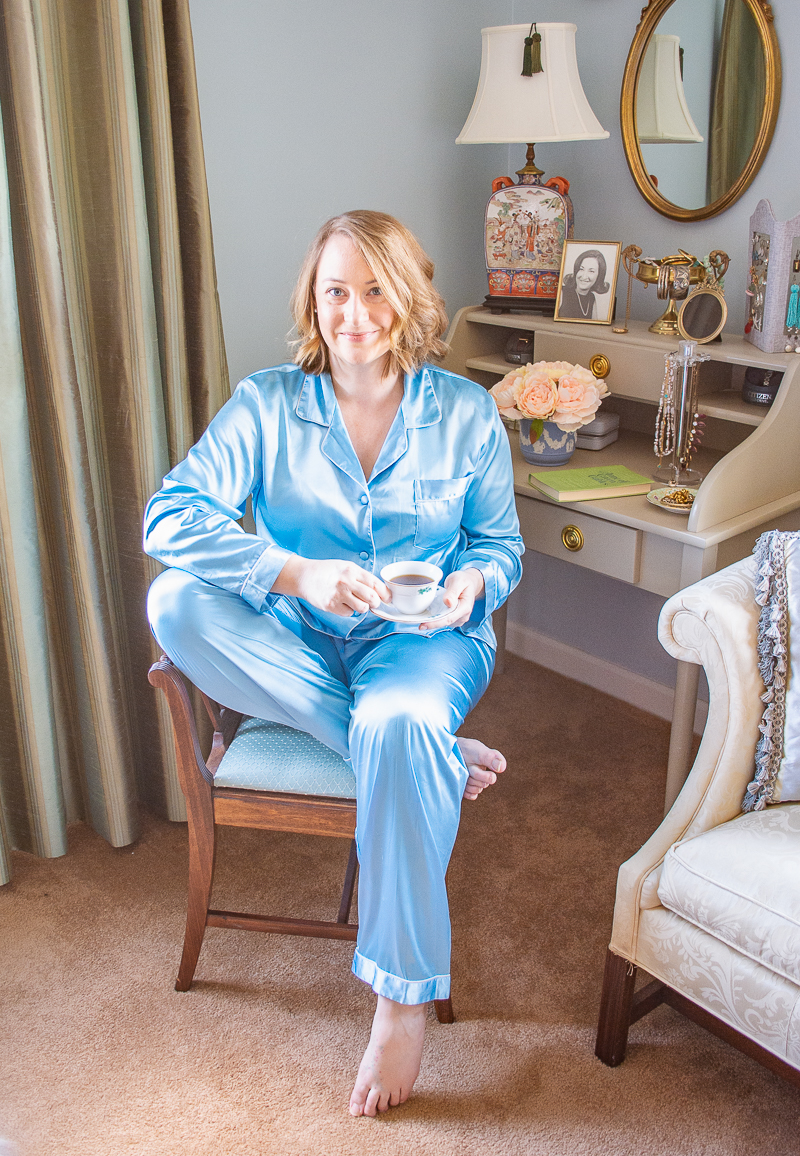 COVID and all this cold weather has given me new appreciation for cozy pajamas and loungewear. In all honesty, there are just some days I never make it out of my PJs or choose to don "soft clothes" aka loungewear all day long.
And thankfully brands are swooping in on this trend! The number of "comfy" collections and leisurewear styles have significantly increased, but picking through all the options to find pretty and affordable styles can be a bit daunting even if you've got the sofa time and a good cup of coffee.
So I've rounded up my favorite pretty loungewear and PJ sets under $40 for you!
I'm talking elegant cuts, charming colors, and lovely patterns in soft knits, cottons, and stretchy fabrics as well as matching tops and bottoms that will make sleeping or lounging around the house more stylish.
Pretty Loungewear & PJ Sets Under $40
I'm wearing these satin aqua PJs from Amazon on repeat lately. They are so luxurious feeling even though its a synthetic fabric. I will warn you though that they tend to get a bit hot at night because the fabric is not as breathable as a natural fiber would be.
My other favorite pretty loungewear pieces are these wide leg trousers from Target, which are great for lounging on the sofa in as well as working out because they are a flexible cut with a very breathable fabric. I frequently pair them with this cowl neck top (on sale for $10).
For a matching pretty loungewear set, I just ordered this floral pale green sweatsuit from Kohl's! Use code Winter20 for a discount!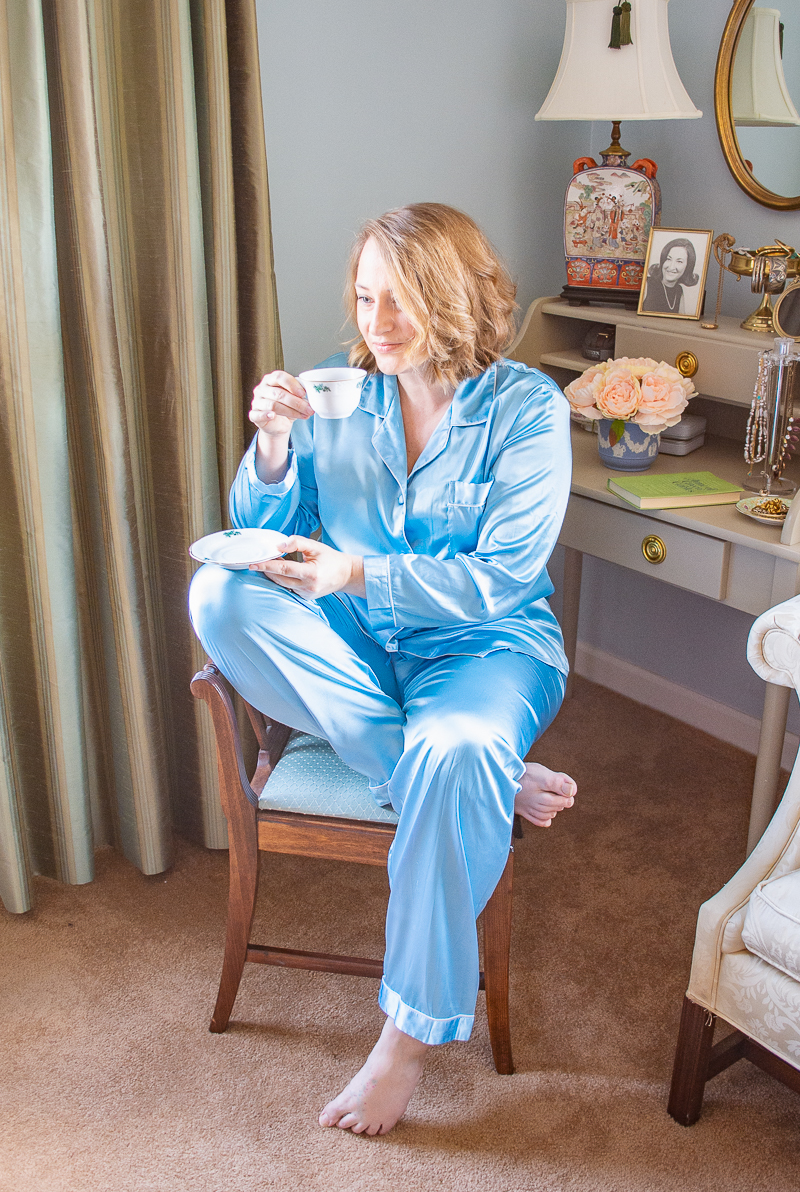 Enjoy your cozy time at home lovelies!